Last updated on August 11th, 2023 at 08:07 pm
Recently, my husband and I enjoyed an "old school" night out. We met up with friends we haven't seen in years, went to a restaurant that didn't have a kid in sight, and stayed out way later than our typical bedtime. During the Uber ride home we reminisced about the places we used to go and people we used to see, and acknowledged that our life has certainly changed a lot since the twins came along. Although we agreed that we wouldn't have it any other way – we are definitely grateful for the fun memories we created before we were "mom and dad."
There is a distinct division between our life before kids and after. If I had it to do over again I would be sure to do these ten things before delivery day!
1. The first is obvious. Enjoy date nights, spend time with friends, stay out late, sleep in, read a good book. Time that doesn't revolve around caring for little ones is very limited in the first months (years, even). Plus, those nights out just aren't the same when you are paying a babysitter, or venting parenting woes, or dreading the wake-up call you are certain to get before the sun is up the next day.
2. Spend money frivolously. Buy that pumpkin spice latte, or the lipstick that you aren't sure you will ever wear. Diapers, formula, clothes, childcare – they are all super expensive – and once you have two little bundles of joy, there is a lot less joy in buying something you don't need.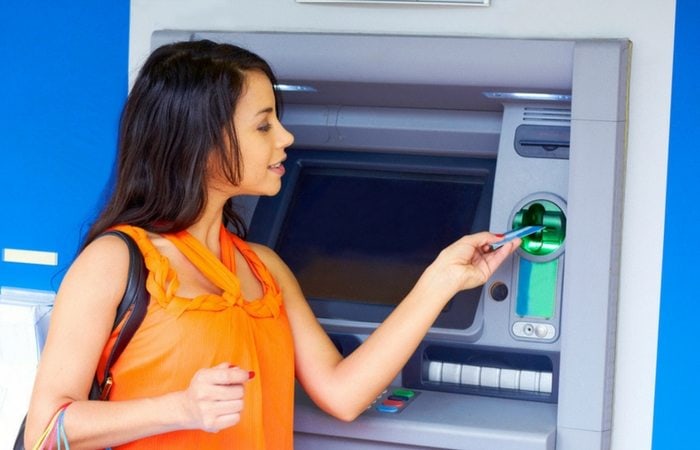 3. Go grocery shopping and watch the parents who are with their kids. Know that will one day be you. Delight in using the tiny carry basket that is not filled with cheerios, goldfish, and gallons of milk. Leisurely peruse the aisles and maybe even let that mom check out ahead of you in line. Believe me you are not in as big of a hurry to get out of there as she is!
4. Go to the post office, and the bank, and Target – all in one outing. It won't be fun, but when you are getting cumbersome car seats, or sometimes whiney and tired little ones in and out of the car one day soon, you will miss being able to come and go as you please. You will inevitably skip one or all errands and just do everything online!
5. Tell your pet(s) you are sorry. Nothing you do can prepare your beloved animals for the twin invasion. Give them as much love and attention as possible and assure them (especially if it is a dog) that they will really enjoy the toddler years and the access to dropped food that it brings.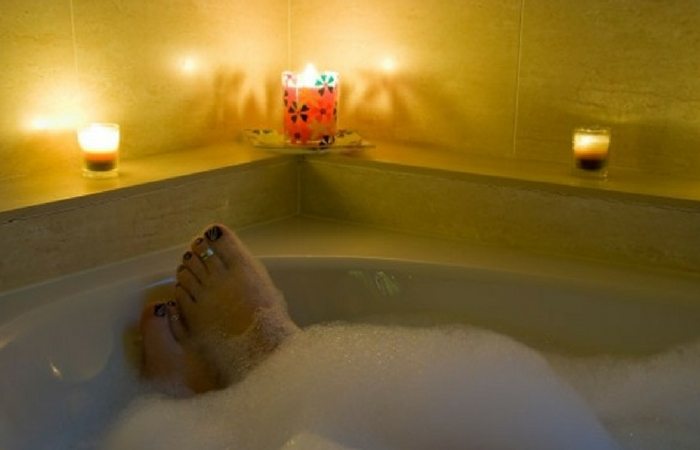 6. Wear your dangly earrings, and contacts, and take a bubble bath. When kids arrive earrings are snatched, contacts are too much trouble, and it's hard to find time for a shower, much less a long soak. Take time for you, take time on your appearance, and take pictures to remind you that you will look like that again one day!
7. Enjoy being "bored." You will, at some point, wonder what in the world you used to do with all of your time. Long gone are the days of lounging on the couch watching a movie, or mindlessly playing Candy Crush for hours. Even if I do find the time now, I feel so guilty about the laundry that needs to be done or the dishes that won't wash themselves that it just isn't worth it.
8. Do something really selfish – even if it is just eating all of your piece of cake and not sharing one bite. For instance, I love fried chicken, but really only the drumsticks. Whenever we have fried chicken for dinner each child gets a chicken leg. I get a thigh, or a breast, or some other inferior chicken piece. Around my kids I may never get another drumstick again. Enjoy now, before you have little food thieves in your kitchen.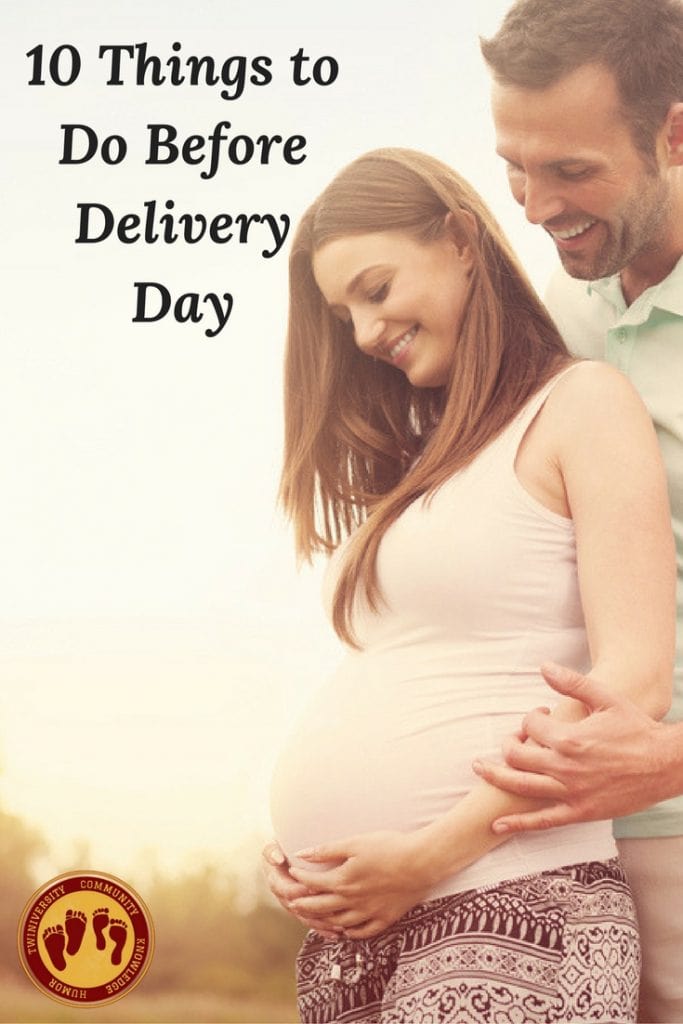 9. Call all of those people you regularly text and enjoy an uninterrupted conversation. Or strike up a conversation when you are out and about. With kids you are either trying to talk over a crying baby, reminding them not to interrupt when they say "mom" for the fiftieth time, or not listening at all because you are worrying why you can't hear them and wondering what they are up to.
10. Cuddle one baby. Call up your new mom friend and offer to babysit. It will be a while before you have a chance to rock one baby, change one child's diaper, and feed just one.
The truth is, I appreciate the nights out way more these days. Online shopping is really convenient. Chicken breasts are healthier anyway, and two baby cuddles are way better than one. I really would never go back to the time before kids. These 8 years have been better than I could ever have imagined. However, if that magic genie would give me more hours in the day to enjoy the kiddos, I might take her up on that!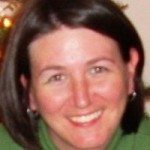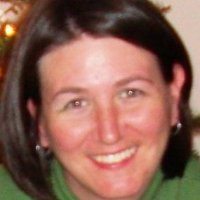 Shellie Fossick is "mom" to 9 year old boy/girl twins. She is also the Development Director for a non-profit organization that provides high-quality early care and education for more than 400 low-income children in Middle Tennessee. She lives in Nashville, TN with her husband and two children. Read more of Shellie's Twiniversity articles.
---
Related Articles
---
Are You a New Twin Parent?
Check out Natalie Diaz's book:
"What To Do When You're Having Two
The Twin Survival Guide From Pregnancy Through the First Year"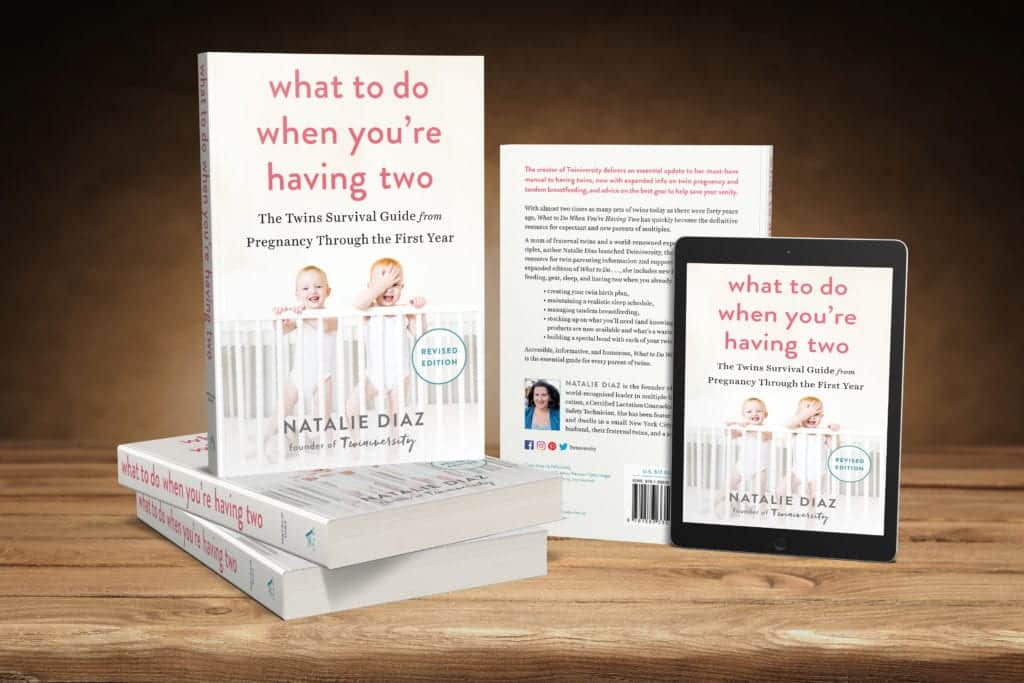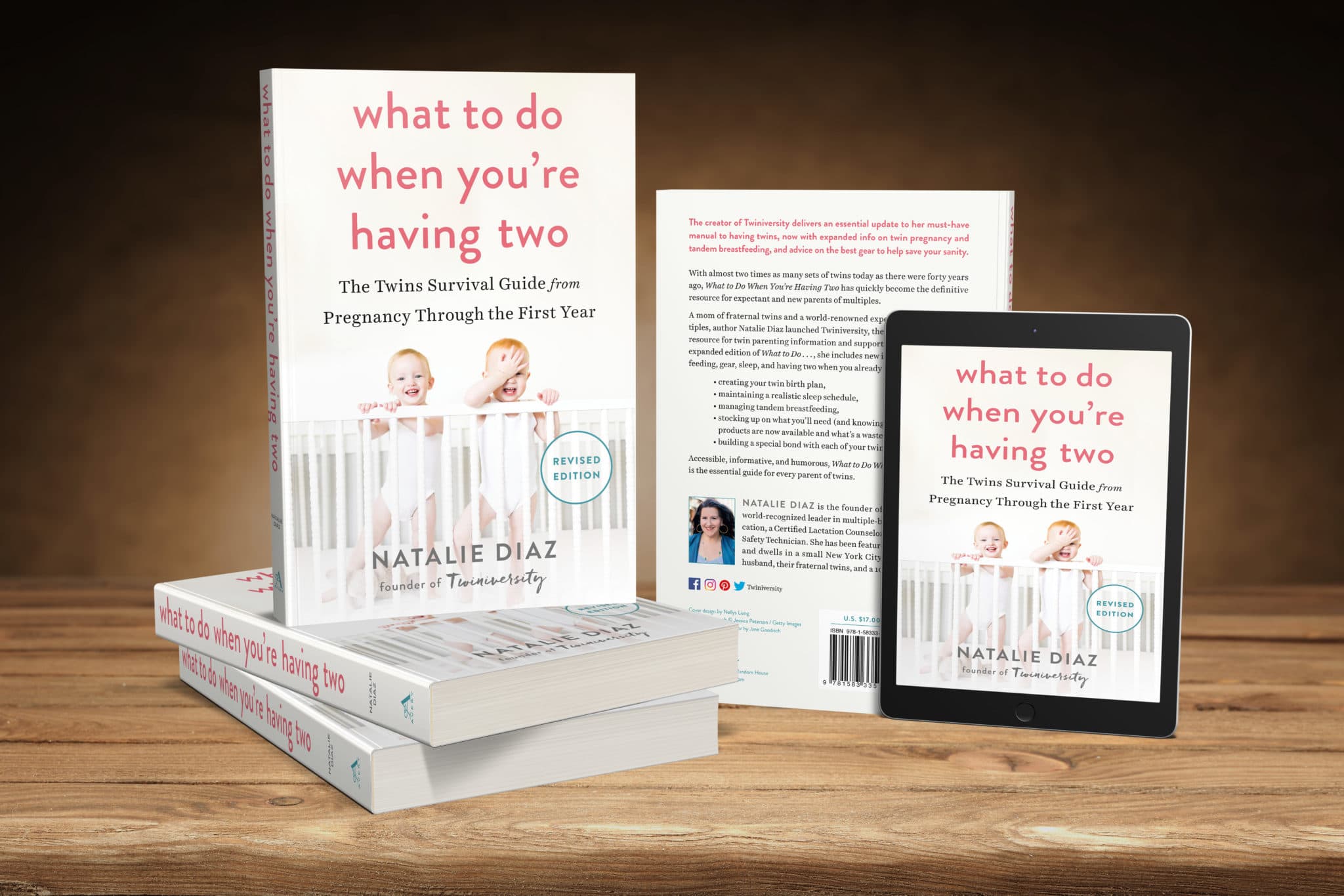 In What to Do When You're Having Two: The Twins Survival Guide from Pregnancy Through the First Year, national twins guru and founder of Twiniversity (and twin mom herself!) Natalie Diaz provides a no-holds-barred resource about life with twins, from pregnancy and birth all the way through your duo's first year of life.
---
Have you taken your expecting twins class yet? We offer a great class on demand so you can take it on your own schedule! There are so many video modules covering everything from your twins' baby registry to your first week at home with twins! Sign up today to get started before your twins arrive.
---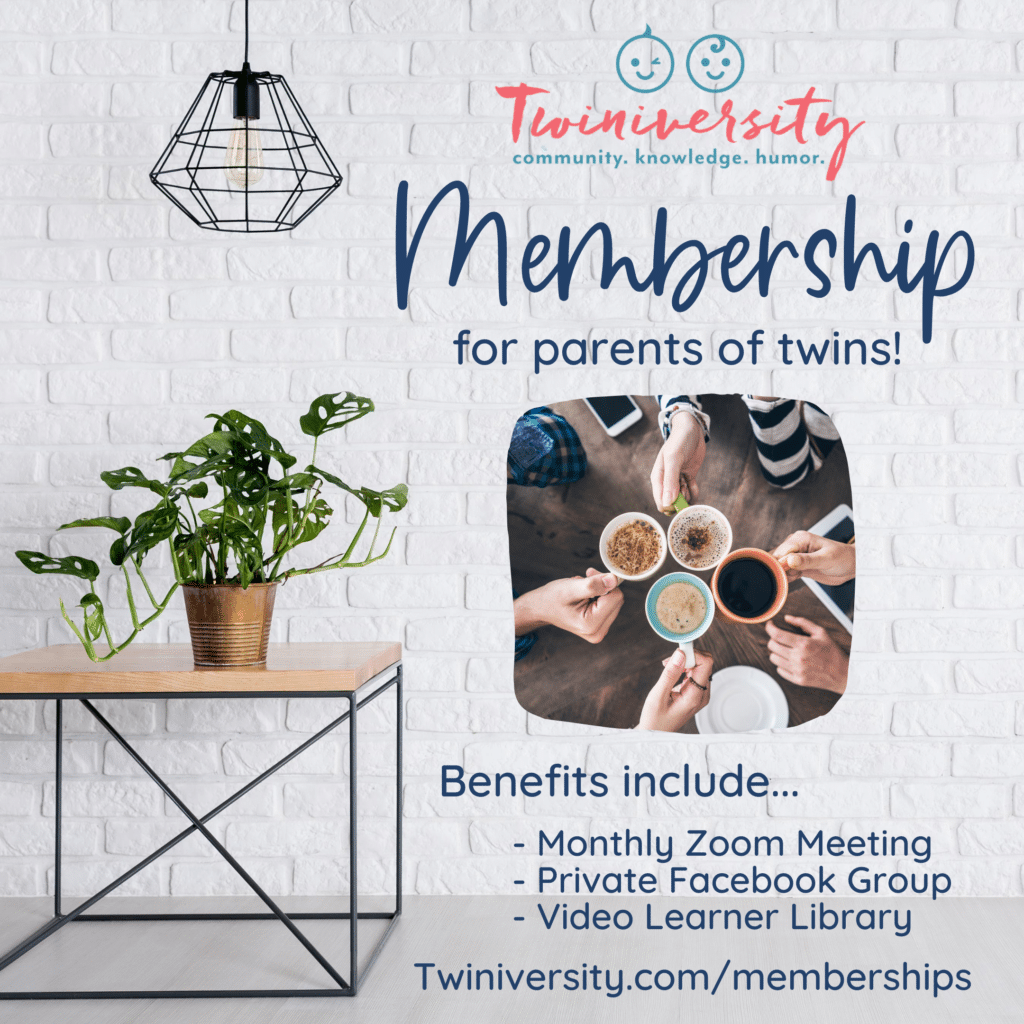 Need some twin parent friends? Get the support you need with a Twiniversity Membership. Benefits include a monthly twin parent club meeting on Zoom, access to a private Facebook group just for twin parents, and a video library of twin parenting lessons. Visit Twiniversity.com/membership to join today!
---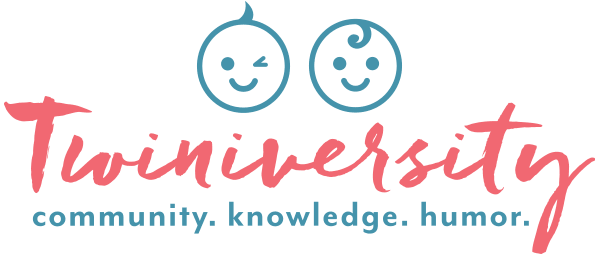 Twiniversity is the #1 source for parents of
multiples, and we are growing faster every day!
Find us all over the web:
Or contact us by email at community@twiniversity.com