When you have twins sometimes you have double of everything, including toys. Containing double the amount of toys can seem impossible, until now. Here are 13 items you must have to organize your twins' toys.
1. Stuffed Animal Storage Sack – Are stuffed animals taking over the playroom? Not sure what to do with them all? No worries, this sack is large enough to fit A LOT of stuffed animals into it. You can also use it to store bankets or sleeping bags. Once filled it can be used as a bean-bag style chair too.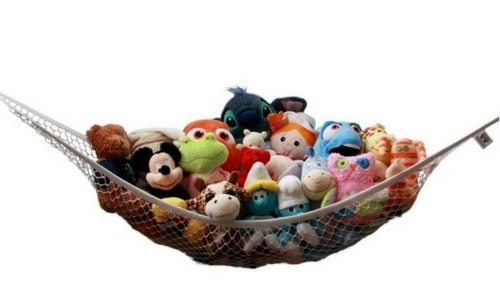 2. MiniOwls Toy Storage Hammock – If you need another option for your stuff animals, maybe something that won't take up space on the floor might be better for you. Check out this toy storage hammock. It is very easy to install and can accomodate so many stuffed animals. Your little ones will love to be able to see their favorite stuffed animals just hanging out.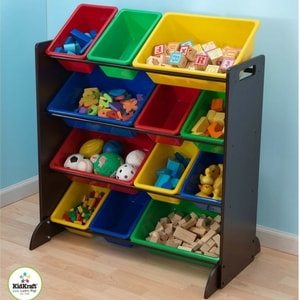 3. KidKraft Sort It And Store It Bin – These bins are easy to reach into, brightly colored and are a good, strong quality. The frame is sturdy, even when the bins are fully loaded. It's such a great way to help kids keep their room clean and their toys organized.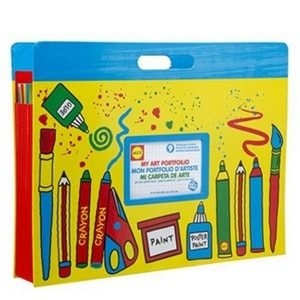 4. ALEX Toys Artist Studio My Art Portfolio – Kids bring home so many art projects from school. To keep the ones you want to save forever safe why not put it in this great portfolio? You'll be able to keep all those special projects for future family memories.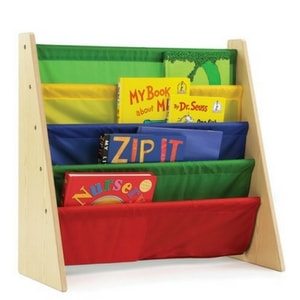 5. Tot Tutors Kids Book Rack – This book rack is the perfect size for your little ones to be able to pick up and put away their books on their own. They'll love to grab one off the shelf, read it with you, and put it back. It is very sturdy and the colors are nice and vibrant. You'll love this so much you'll want to buy a second one!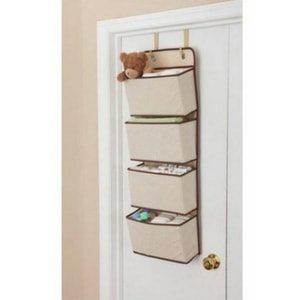 6. Delta Children 4 Pocket Hanging Wall Organizer – This hanging organizer is great for toys. Unlike other flimsy door hanging organizers, this one has cardboard inserts that help keep the shape. Just hang it and put whatever you want to store into it. If you want to mount it on the wall, instead of hanging it on a door, you can always use Command hooks instead of the ones provided.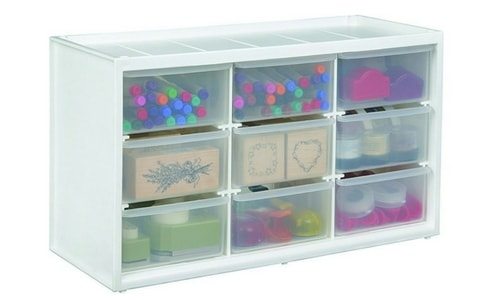 7. ArtBin Store-In-Drawer Cabinet – Are your twins big into arts and crafts? Are their markers, crayons, stickers and beads all over? These bins are deep and can hold it all, making organizing all those craft supplies easy.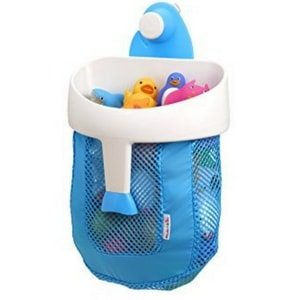 8. Munchkin Super Scoop Bath Toy Organizer – Toys in the tub driving you mad? Just scoop up the toys after bath time and hang it up. The suction cup provided makes securing it to the wall easy.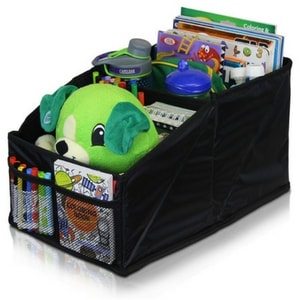 9. Car Seat Organizer for Front or Backseat – Do you need a place to put toys, books, and sippy cups in the car? Check out this awesome car seat organizer that can be put in the front or back seat of a car. There are several pockets to organize everything you need and the handles make it very easy to take in and out of the car.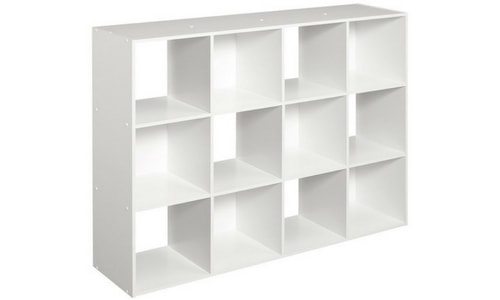 10. ClosetMaid 1290 Cubeicals Organizer – Everything will have a place with this awesome Cubeicals organizer. Assembly is required, but it is so simple you will not mind. Don't forget to get some Sorbus Collapsible Storage Bins to use with it. You also might want to anchor it to the wall with anti-tip furniture straps, especially if you have littles one that like to climb.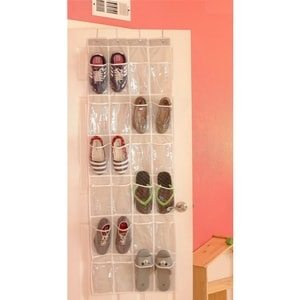 11. SimpleHouseware Crystal Clear Over the Door Hanging Shoe Organizer – We know what you are thinking. How can a shoe organizer be on a list of things to organize your toys? Easy! Just hang this shoe organizer over a closet door and put things like Barbie dolls and action figures in it. The clear plastic allows you to see exactly what is in each compartment. Organization made easy!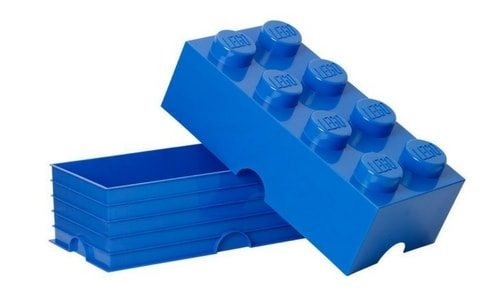 12. LEGO Storage Brick – If your twins are obsessed with Legos these storage bricks are perfect to hold all of their Legos in. It's a litereally a giant Lego that can be stacked on top of other Lego storage bricks. Comes in a variety of colors and dimensions to fit all of your Lego needs. Your kids won't mind cleaning up especially when it involves making new creations while they are doing it.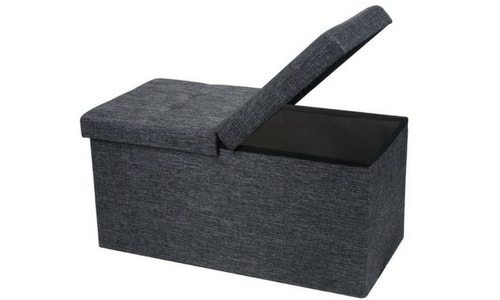 13. Otto & Ben SMART LIFT TOP Ottoman – Don't want a toy box in your living room? No problem! Just get this attractive ottoman bench with storage compartments under the cushioning. This way you can hide your little ones' toys but still allow them to have easy access to it. It even has a divider in the middle so that one child's toys can go in one side and the other child's toys can go in the other side.

With just a few small changes your twins' toys can be organized and put away nicely with little effort. Happy organizing!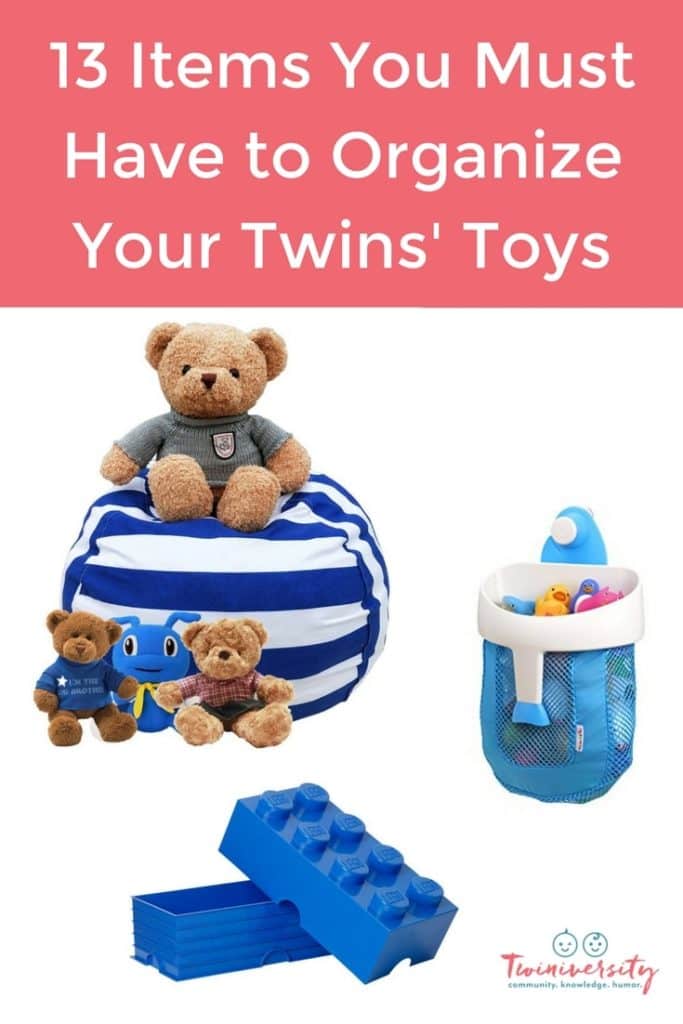 ---
Related Articles
How Can I Stay Organized With Twins?
Supplies to Stay OrganizedWhen The Kids Go Back to School