Written by: Morena Escardo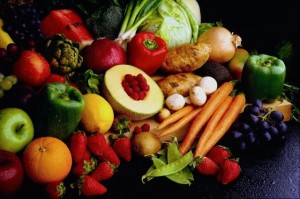 "When my mother had 2 babies in the 80's in Lima, Peru, things were very different than they are nowadays. Our diapers where made of cloth and hand washed daily, (which made the planet smile, but my mother frown, I'm sure), children didn't stare at computer screens, and were entertained themselves by making up their own games, instead. Our food was always homemade and packed with the most important ingredient of all; love. Big baby food brands hadn't taken the supermarket aisles by storm yet and we were fed only the freshest food available, all made from scratch.
Times have changed and supermoms juggle work and home, which makes it hard to use the slow methods of yesteryear to manage their families. However, there is something extremely effective and easy that all Peruvian moms are still doing to ensure their babies' nutrition; they feed them superfoods.
Quinoa (pronounced keen-wah) is a millenary staple of the Andean diet that grows high in the mountains. The Incas considered it sacred and offered it to their gods because it provided them with energy and good health. For starters, it is a complete protein, as it contains all 8 essential amino acids, on top of iron, calcium, vitamin E and vitamin B. If you're not a fan of over-feeding your babies with animal protein, quinoa is a fantastic alternative. Another great thing is its versatility, as it can be eaten both in savory or sweet dishes, and cooked in different ways. There is white, red, and black Quinoa. All are cooked the same way, and you can make them in soups and stews, in desserts, or like rice or risotto.
An added bonus, Quinoa is commonly known as a grain, and treated as a cereal when cooked, but what very few people know is that this wonderful ingredient is actually a seed, and hence has a low glycemic index that will keep you, and your babies' sugar levels balanced throughout the day. I asked all my Peruvian friends with babies about this topic, and realized there was not a single one who didn't feed their baby quinoa. They all agreed that this seed is a fantastic (for them the best) transition food for that difficult stage when babies start eating solid foods…"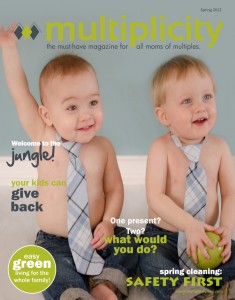 You can find the rest of this article in the Spring issue of Multiplicity on page 19. Check out the many other great stories and information for your enjoyment.
This article was written by Morena Escardo, a contributing writer of Multiplicity. Morena is half of the team of Peru Delights, the Ins & Outs of Peruvian Cooking. She has a Bachelors degree in Philosophy, and a Masters in Literature, is a lifetime vegetarian and a serious meditator. Together with her mother, a professional chef and wine expert, they have embarked on the journey of uncovering their beloved country's food to the world.