Do you wish there was a twin pregnancy app that also serves as a raising twins app once your twins are born? Well, guess what? WE MADE IT! The Twiniversity App will be your new favorite app to track and monitor your twin pregnancy AND track feedings and diaper changes for your twins throughout the first year of life. This app was designed by twin moms specifically for YOU! This is the app we WISH we had when we were having twins.
Click here to download the Twiniversity twin pregnancy app today on the Apple App Store for just $4.99 a month subscription. Available in iOS only at this time (Android coming soon!)
What is included in the Twiniversity App?
The Twiniversity App has two sides: Twin Pregnancy Mode and Twins Mode. The twin pregnancy mode is perfect for tracking your twin pregnancy symptoms, learning what's going on with your twins week by week, saving bump and ultrasound photos, and so much more. You can easily toggle back and forth between the two sides in the main menu.
Twin Pregnancy Mode includes:
Twin pregnancy symptom tracker
To-do list for a twin pregnancy
Twin pregnancy photo album
Week-by-Week Twin Pregnancy Timeline
Twin registry list with Twiniversity's top picks
Listen to the Twiniversity Podcast
Top articles on twin birth stories, twin baby showers, pregnancy health, fourth trimester, breastfeeding twins prep, twin planning, and twin parent resources
The Twins Mode is going to be a lifesaver for tracking twin feedings (both bottle and breast), tracking pumping sessions, learning how your twins are developing week by week, finding advice and tips from parents of twins on how to manage your twins, and SO MUCH MORE!
Twins Mode includes:
Twins daily log tracker for diaper changes, feedings (bottle or breast), pumping log, medications log, and doctor visits log
Twin parent journal
Twins photo album
Week-by-Week Twins First Year Timeline
Twin gear list with Twiniversity's top picks
Listen to the Twiniversity Podcast
Top articles on twins sleep, traveling with twins, feeding twins, parent me-time, relationships, baby health, childcare, and twin parent resources
The Twiniversity app has some incredible features made just for you and your twins — but you can also add in singletons too! You can track all of your children in the app if you wish.
Twin Classes by Twiniversity – Get prepared now before the twins arrive!
What does the Twiniversity App look like?
Here are some screenshots from the app to give you an idea of what's in store!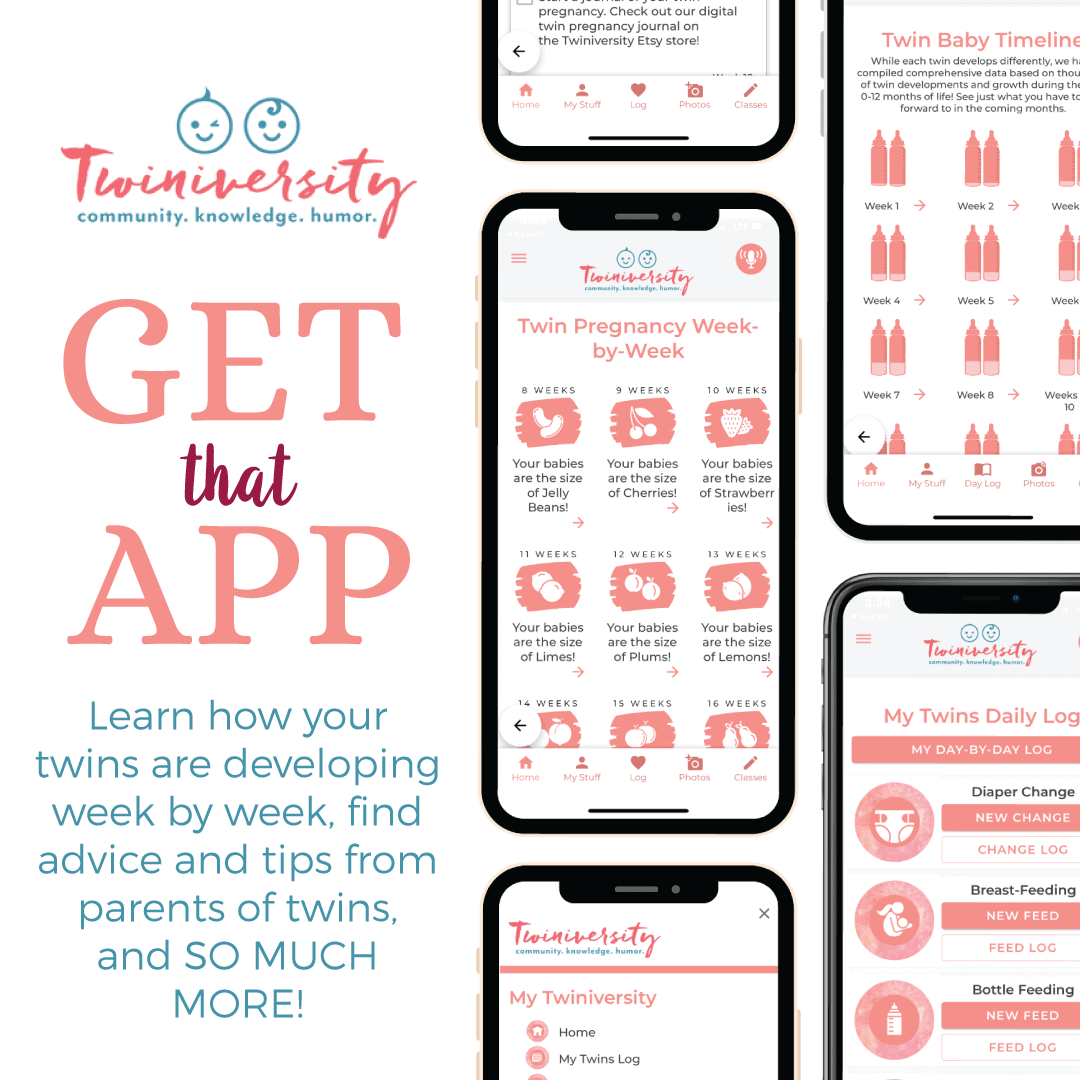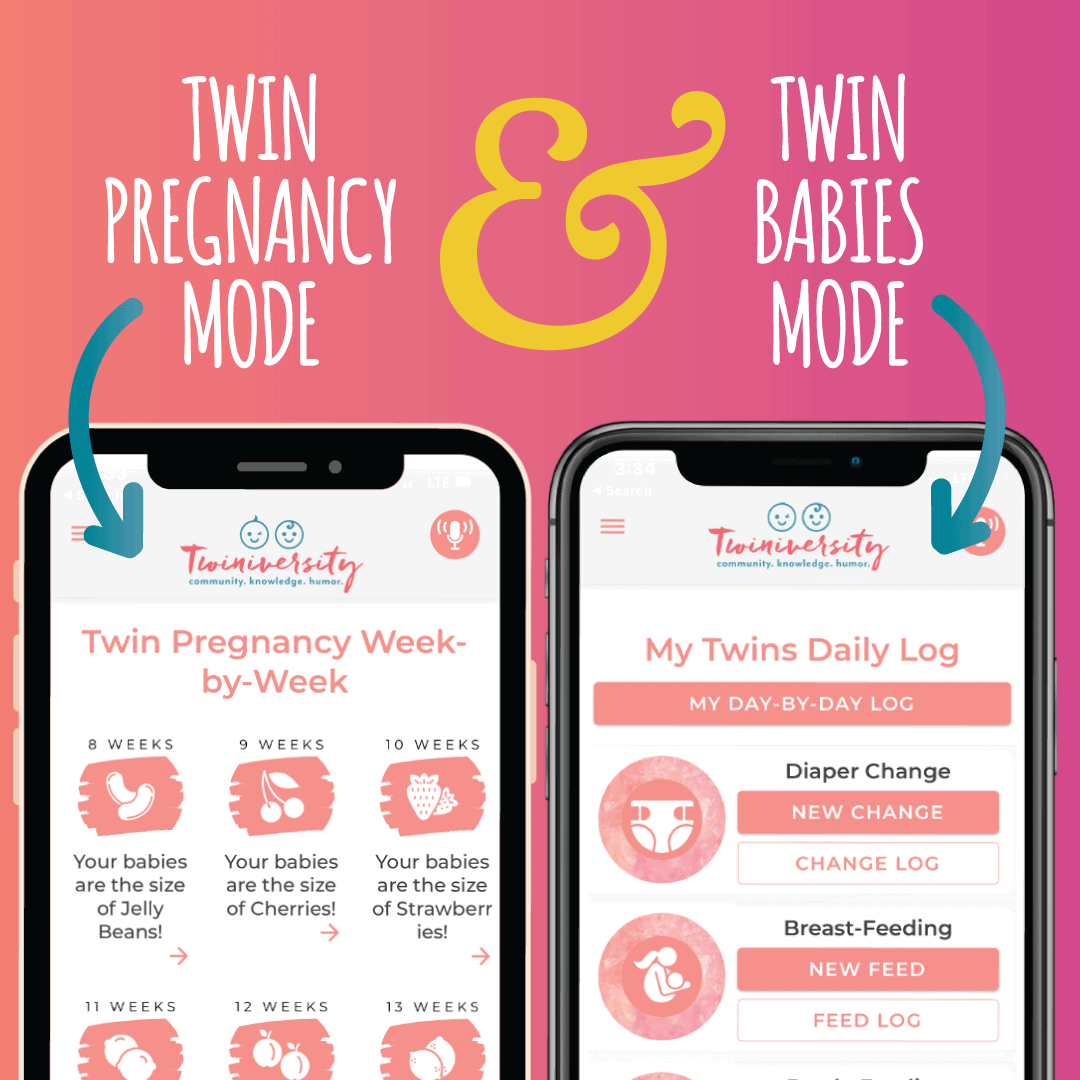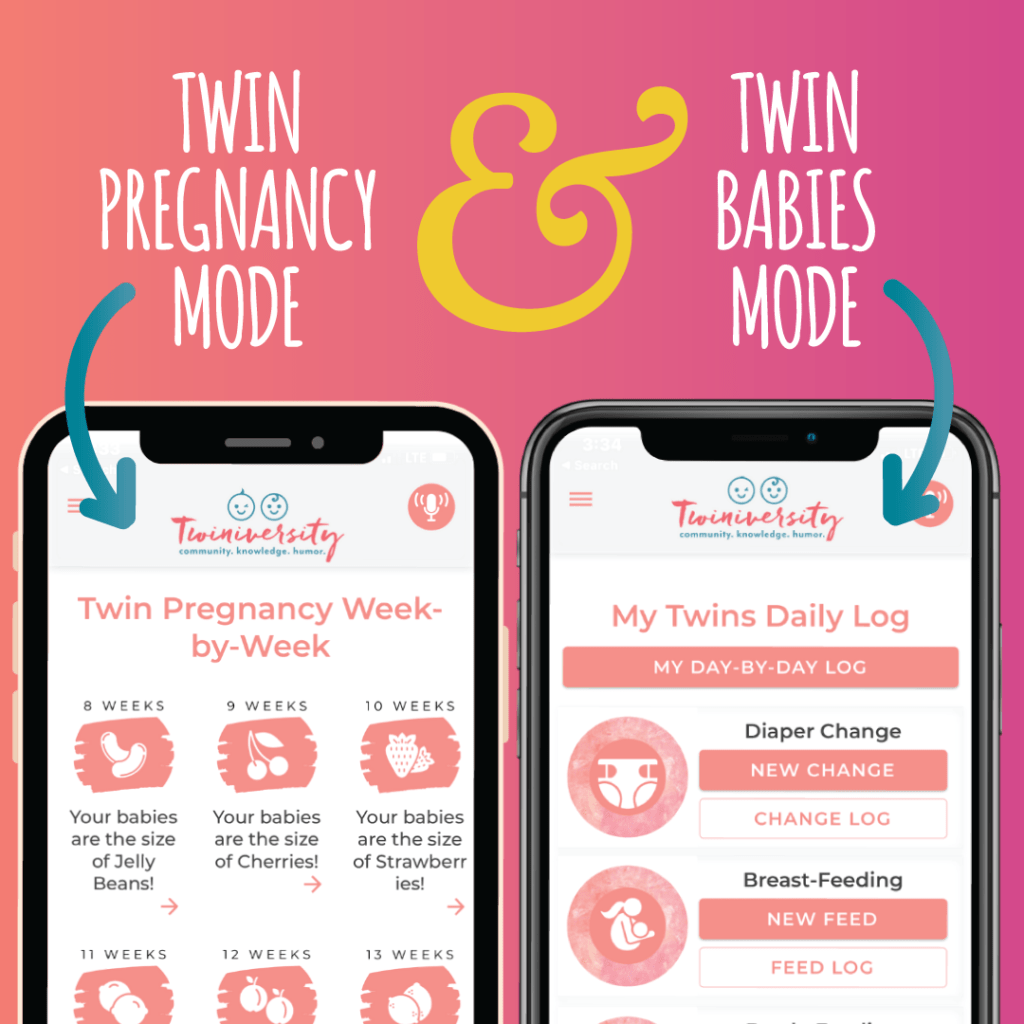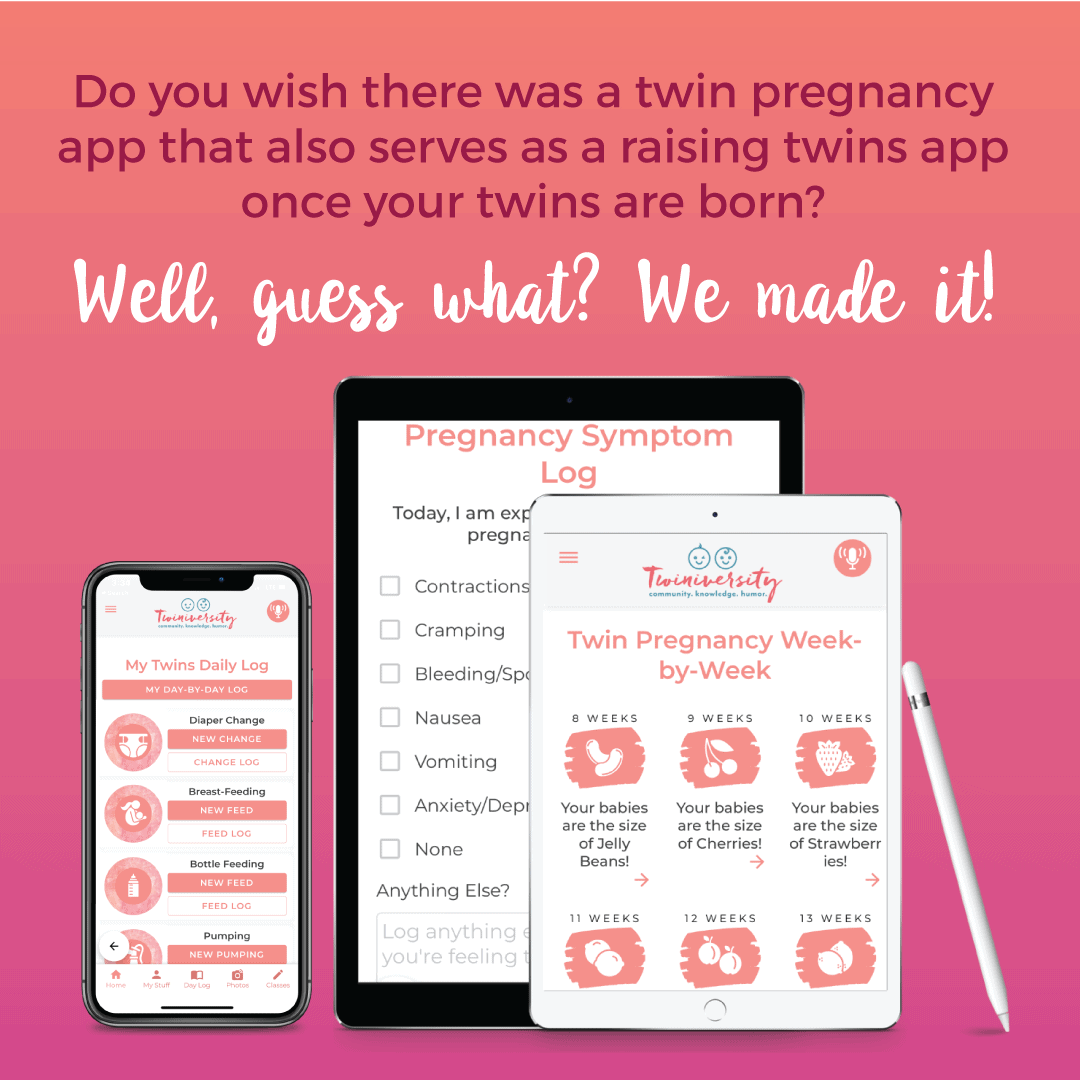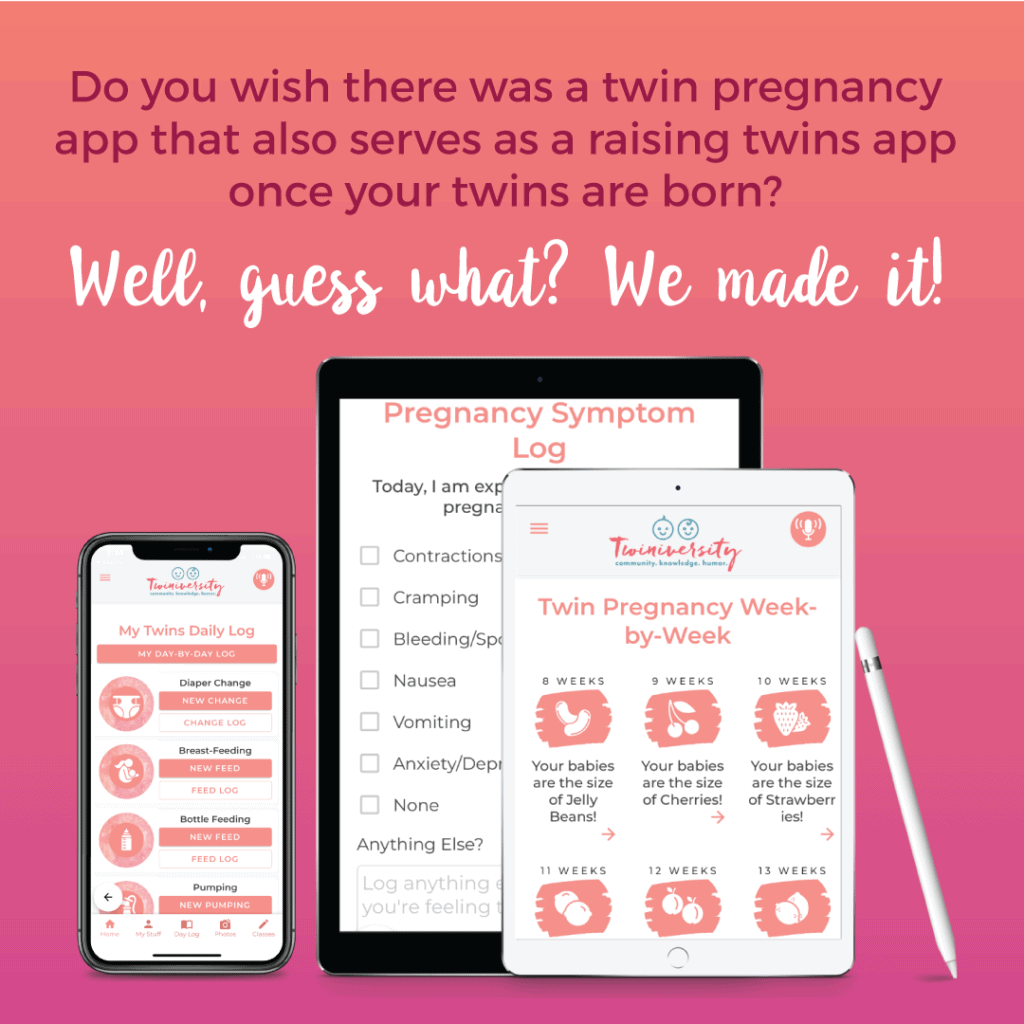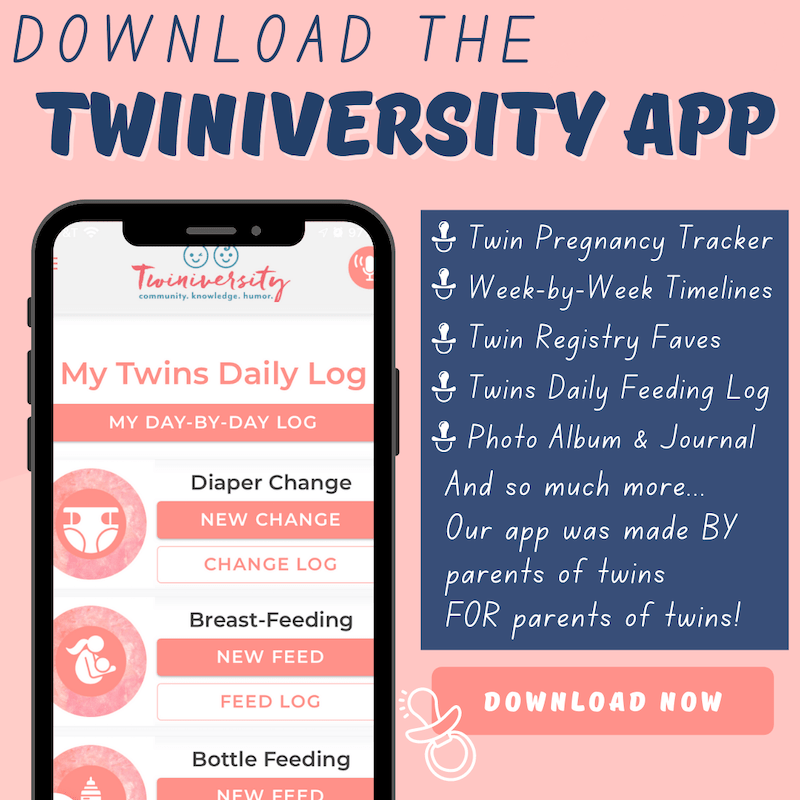 Is the Twiniversity App the best twin pregnancy app?
We sure think it is! The Twiniversity App* was designed with your needs in mind. We wanted you to have just ONE place to go to help you navigate twin pregnancy and twin parenthood. Twin parenthood is complicated enough! Let us make it easier for you with the best twin pregnancy app and best twin parenthood app all in one!
*Available for the iPhone and iPad only at this time. Coming soon to Android!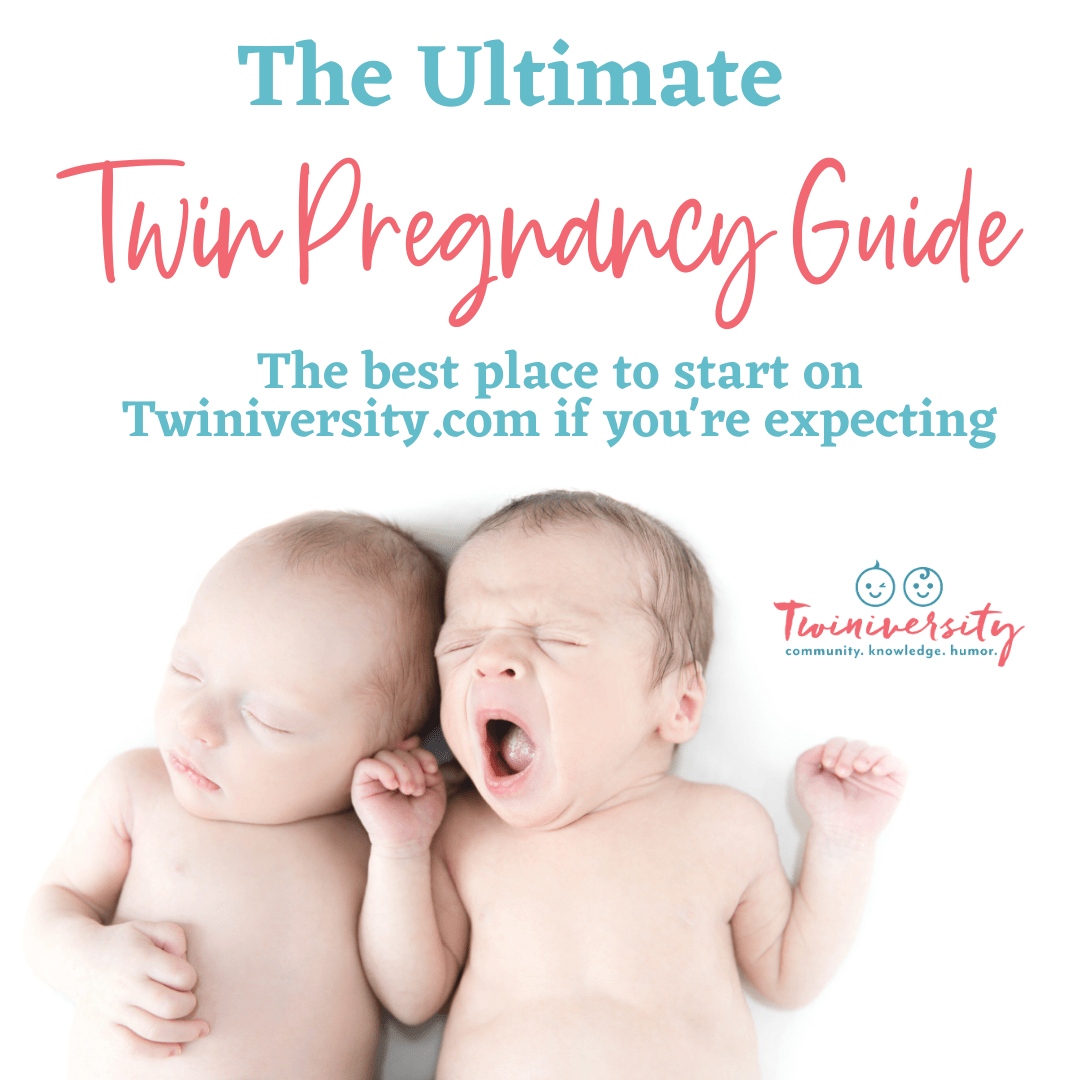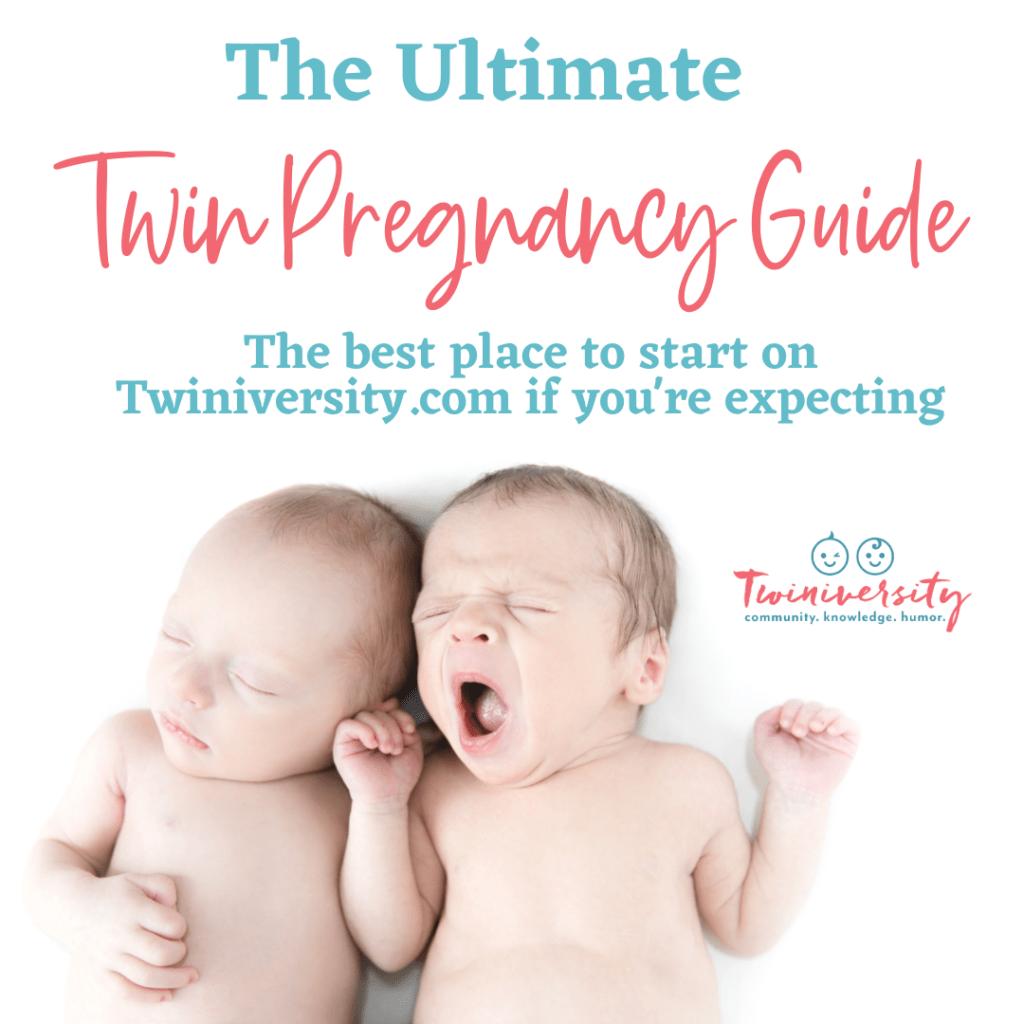 Pregnant with twins and not sure where to start? Visit the Ultimate Twin Pregnancy Guide to find all the top articles and resources to get you ready for twins. While you're at it, check out our expecting twin classes and Twiniversity shop!