Look no further for the best holiday gifts for the "SuperDad" of multiples in your life! Our "What Dad Wants For Christmas" feature has got you covered.
Gathered from our own M.O.M. Squad and our Twiniversity fans, we've made sure the hard-to-shop-for man in your life has the BEST CHRISTMAS EVER!
Brainstorming the Best Gift Ideas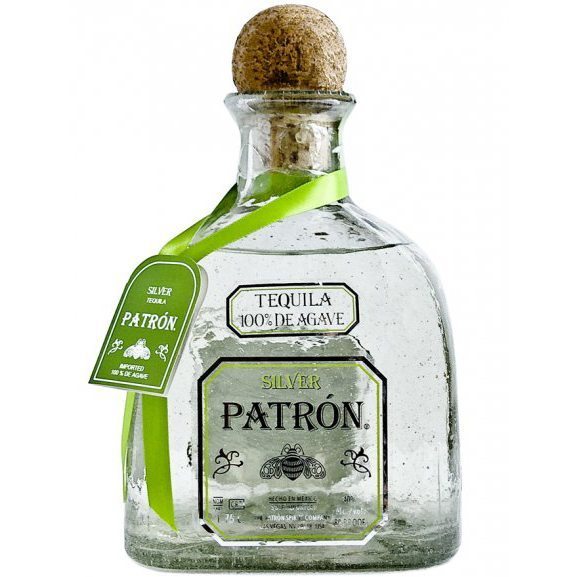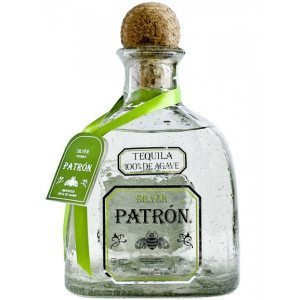 Booze. Dads of multiples have more than their fair share of stress and could use some relief! A nice bottle of his favorite wine, Scotch (my hubby prefers Glenlivet), or tequila (Patron is the best!) will keep him smiling all winter long.
If your dad is a sportsman, how about a round of golf? Golf clubs usually offer gift certificates! If he's more of an outdoorsy type, maybe a fishing trip at a fishing lodge?
More of a music fan than a sports fan? How about a biography of his favorite rock star, concert tickets, a DVD of a concert, or a box set of their remastered music?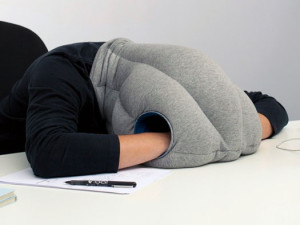 Twin dads are usually really tired! (or so I hear… a lot…) Get your sleepy hubby this Ostrich Pillow to use for napping at work. They'll be calling him George Costanza by lunchtime!
Tool sets — doesn't matter what kind! By the end of the year your dads probably have lost the small parts and pieces from their tool collections so get a new set that's on sale during the Holidays.
Cologne. It sounds a little hokey but this is often a request from dads for Christmas. Their reasoning? They are always out by the end of the year! Go with whatever smells good to you… they want you to like it too! Just make sure to include a gift receipt.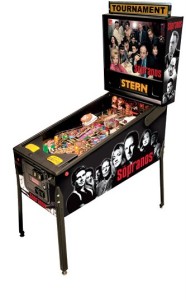 Stuff that makes him feel like a kid again. Men are notoriously nostalgic for their youth! Indulge him in his cherished memories with a collection of his favorite comic books or a scrapbook of memories from high school (ask his mom for help!) How about a gumball machine? Or a pinball machine? (if you have the room…)
A smartphone that has good video streaming. Whether your dad is a sports-nut or a media-geek, our boys love their streaming content!
Get silly! What are his fun obsessions and how does he blow off steam? How about a DVD collection of Monty Python movies? Or a class at a local craft brewery? Or a gift card to Hooters? Groupon has a lot of quirky and low cost gift ideas in your area. Why not order something from SkyMall that he's always giggled at on a plane but never followed through to actually buy?
Still at a loss for your hard-to-buy-for man? Check out these online stores for inspiration: Red Envelope, Uncommon Goods, Brookstone, Incredible Things, Think Geek, Cloud 9 Life Experiences, and Man Crates.
Nat's picks for great dad gifts!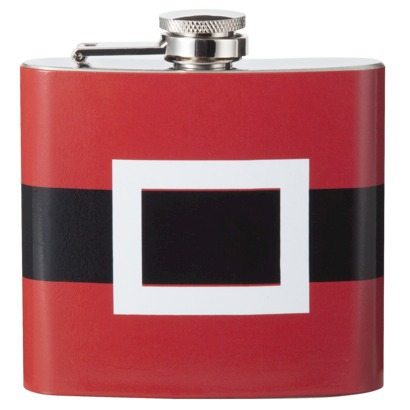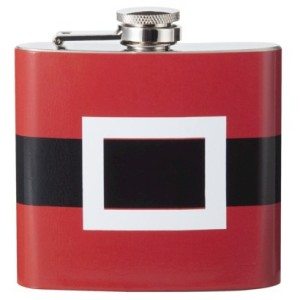 Santa Flask
Major League Dads: Baseball's Best Players Reflect on the Fathers Who Inspired Them to Love the Game
Doctor Who Tardis Throw Blanket
Breaking Bad Los Pollos Hermanos apron
"This Dad Runs On Dunkin" travel mug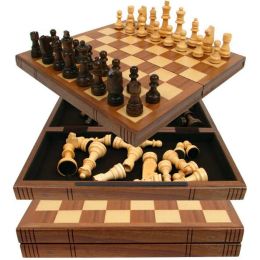 Chess Set that folds up like a book for easy storage on a bookshelf!
"Rookie Dad of Twins 2013" travel mug
Proud New Dad of Twins tree ornament
Logitech Extreme 3D Pro Joystick
Ideas from our Twiniversity fans: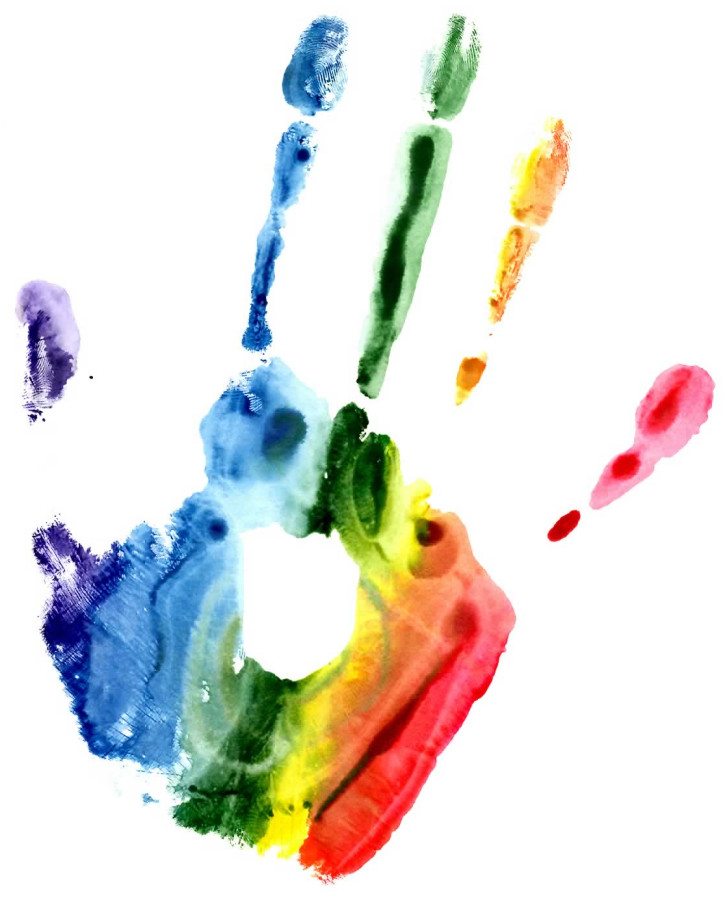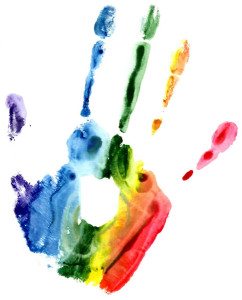 "My husband has a new office job so we made a hand-print painting for the wall. Also a picture of each kid holding a speech bubble saying what they love about him for a picture frame in his desk."
"Last year I got a Groupon for a glider flight that was pretty inexpensive." – Jessica P.
"Booze, ear plugs, a weekend away…" – Robyn V.
"Video games!" – Susan S.
"Flannel PJ bottoms, T-shirts with classic superheroes and funny sayings like 'Bazinga!', a bottle top remover that affixes to our basement bar, iPhone holder for the car, headset for his home office (his request)." – Wendy S.
"Handmade things, watch, ties, movie gift cards for taking each kid to a movie alone!" – Kristi L.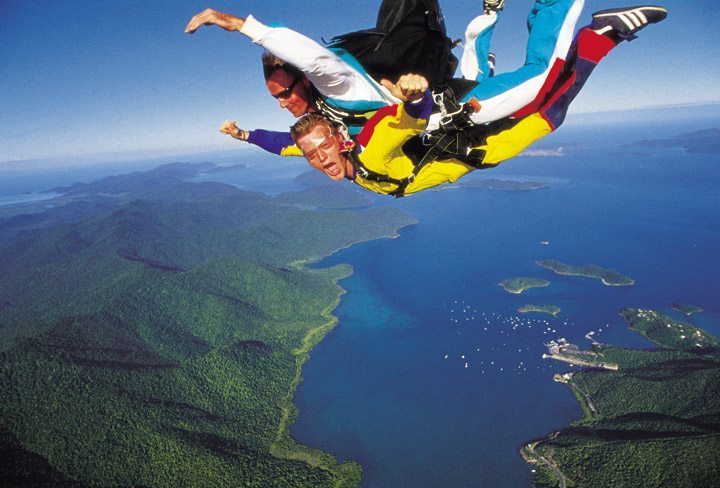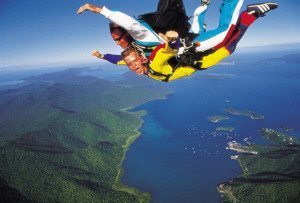 "Video games are always a win here but this Christmas he is getting a Go Pro to take with him when he goes kayaking, fishing or riding. Also hand-painted shoes, probably a few beers and bits and pieces! Fishing gear is also high on the wish list. Or adrenaline days – skydiving, white water rafting, skiing trip, etc." – Karla H.
"Boys weekend away!" – Kelly P.
What's the best gift you ever got your SuperDad? We want to know! Share your ideas in the comments!