Like many new mothers of multiples, I fell into bad habits when it comes to feeding my family. Life with two babies in the NICU for 3 months was hard enough without thinking about what my husband and I were going to eat. Things got even harder with the twins at home. No sleep and no time make dinner a dull affair. I never felt bad about the way I was feeding my family, as I talked to other parents of multiples. Most told me they were also living off of fast food, take out, and packaged frozen meals. Even when I decided to venture out (but keep it as easy as I could) I found myself in a rut of a scheduled cycle of frozen crock pot meals. It got so bad that my poor husband (while choking down the same meal he had every other Tuesday) finally told me he had had enough! He could not eat another crock pot meal!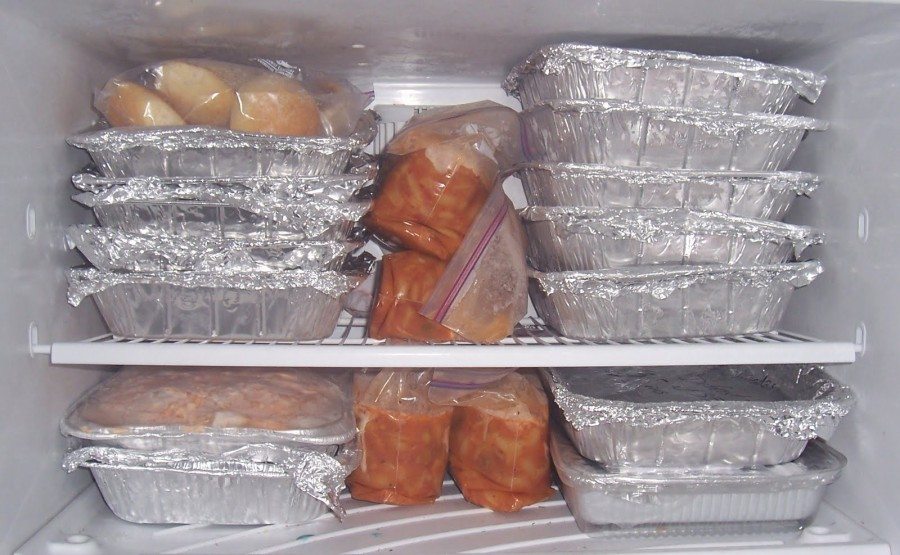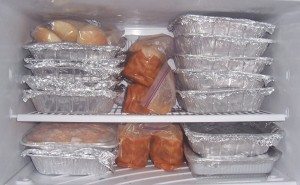 I reached out to my local multiples support group in search of help on dinner. I found not just recipes, but an idea. Amongst the hundreds of responses I found common themes. A good family meal should be 1.) something the kids will eat; 2.) I should be able to make it in bulk; and 3.) it should be freezer friendly. So, using the same ideology of the crock pot meals, I went on my own adventure to find a similar alternative. Something a bit fancier, something a bit more old-fashioned, homestyle cooking, and something that wasn't going to be an all-day project.
I went on an adventure into my dusty archive of cookbooks, long forgotten recipe cards, and my trusted friend the Internet to find recipes that I could adapt to my needs. I found a mountain of recipes that will work and I will share two that are sure to impress. But I also want you to take something else away from this article and that is my idea: The idea to make the recipes you already know and love and find a way to make them into what I like to think of as the "three meal recipe". If you are going to take the time to make it, make it worth it! My "three meal recipe" idea is that you will make one you will eat, one you will freeze, and have ingredients left over for the kids to eat for lunch the next day. It works with almost any casserole style dish and I have even used it on casserole style side dishes which made an easy potluck item.
Now, what you all have been waiting for…the recipes!
Stuffed Shells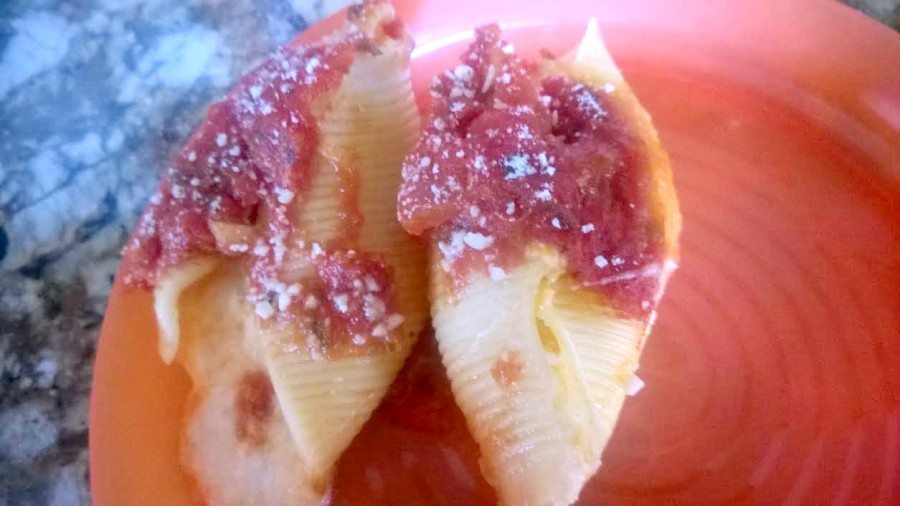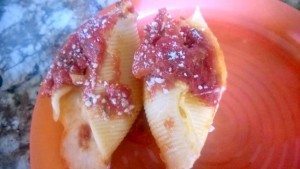 Ingredients:
1 (16 ounce) package of Jumbo Shell pasta
1 (30 ounce) container of cottage cheese or whole fat
12 ounces of shredded mozzarella Cheese
3/4 Cup of grated Parmesan Cheese
2 eggs lightly beaten
1 pinch of garlic powder
1 tsp dried oregano
1 tsp dried parsley
1 (26 ounce) jar of spaghetti sauce
Directions:
Cook the pasta shells according to the package directions then place them in a bowl of cold water to stop cooking.
Prepare two 8×8 pans by spreading a small layer of spaghetti sauce in the bottom. (I use my glass pan for the one I will cook and a disposable aluminum pan for the one I will freeze. You can buy them at most grocery stores. Please remember to rinse and reuse or recycle.)
Mix together Cottage Cheese/ Ricotta, Mozzarella Cheese, ½ Cup of Parmesan Cheese, Eggs, Garlic Powder, Oregano, and Parsley.
Spoon the cheese mixture into the shells. (This was the part I feared the most but it was surprisingly easy. Just remember you want the shell to be full but you want to be able to close it.)
Place your stuffed shells open side up and close together in your pan. An 8×8 pan fits about 5 across and 4 down.
Add remaining sauce over the shells. Top with remaining parmesan cheese.
Bake at 350 degrees F (175 degrees C) for 25-35 minutes, or until bubbly. Let stand 10 minutes before serving. (Cook frozen pan at the same temperature for 45 minutes covered and 25-30 minutes uncovered.)
To freeze your second pan, cover with aluminum foil. Always remember to place the aluminum foil shiny side down so that it does not reflect the heat away while cooking. I write the cooking directions on the aluminum foil with a permanent marker. You can freeze them for up to 3 months. The recipe makes about 20 shells. They are incredibly filling when served with some steam-in-the-bag green beans and French bread.
One 8×8 pan should feed 2 adults and 2 toddlers with leftovers for lunch the next day. This is a meal toddlers can easily eat and for my daughter who cannot manage the noodles because of developmental delays I just scoop out the filing and spoon feed it to her and you could do the same for younger children. Each child eats 1-2 shells and the adults we found after many tests 4 is the maximum we could manage.
For the next recipe you will want to make extra chicken and vegetables to put aside. The amount is up to you and does not need to be equal parts. I use the extra to make dinner and lunches for the kids and since you are already cutting it up and cooking, you might as well do it all at once.
Chicken Pot Pie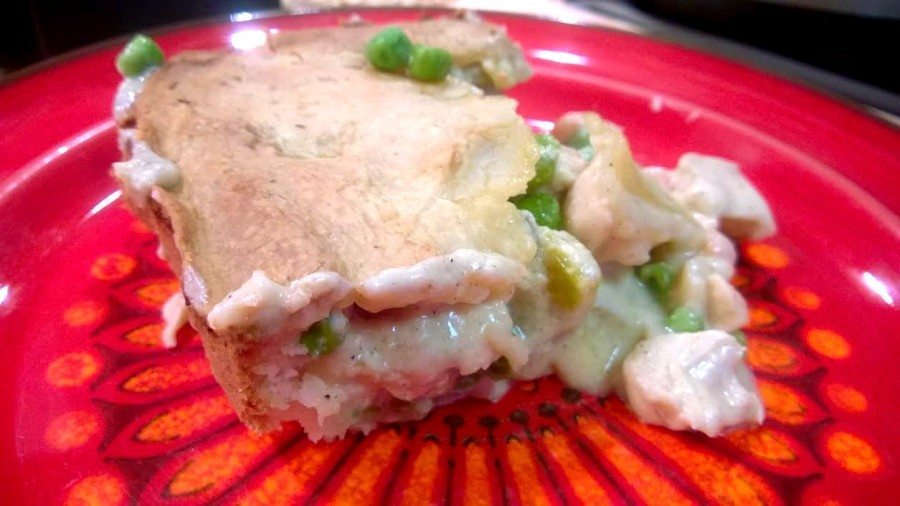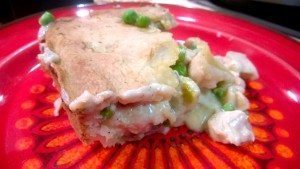 Ingredients:
3 cups of cubed cooked chicken
1 cup sliced carrots
1 cup diced potatoes
1 cup of frozen peas, thawed
½ cup chopped celery
1 stick of butter
1/3 cup of unsifted flour
7 tsp or 7 cubes of chicken bouillon
¼ tsp of pepper
5 ½ cups of milk
3 cups of Bisquick
Directions:
Cut up all of your ingredients.
Boil all of the carrots, potatoes, and celery for 20 minutes
Drain the vegetables and put 2 ½ cups aside for your pot pies.
In a large sauce pan, melt the butter.
Stir in flour, bouillon, and pepper. This will make a paste.
Add 4 ½ cups of milk
Stir until all of the paste is dissolved and the mixture has thickened
Stir in 3 cups of chicken, 1 cup of peas, and the 2 ½ cups of vegetables you put aside. Remove from heat.
In a medium bowl combine 1 cup of milk and Bisquick. Mix Well.
Divide 2/3 of the dough between two 8×8 pans (I use my glass pan for the one I will cook and a disposable aluminum pan for the one I will freeze.)
Push the dough around the pans until it covers the bottom and sides evenly.
Roll the remaining dough into two 8×8 squares to place on top of the pies.
Fill the pies with the gravy mixture and place the 8×8 squares of dough on top.
Bake at 375 Degrees F (190 Degrees C) for 25 to 30 minutes or until the crust is golden brown. (Bake from frozen at 375 Degrees F covered for 1 hour and uncovered for 45 minutes to 1 hour or until the crust is golden brown.) Cover your second pie with aluminum foil shiny side down and freeze for up to 3 months.
Cover your second pie with aluminum foil shiny side down and freeze for up to 3 months. An 8×8 pan will feed 4 adults and I use my extra vegetables and chicken to feed the kids. For my daughter I mash up the vegetables with a fork which would work for a younger child. I use extra chicken to make chicken quesadillas for lunch the following day.
I hope that you enjoy these recipes and can use them as a jumping off point to come up with your own creative solutions for dinner. Also, just for fun — and to make sure you don't think I am crazy — the pictures included are from my frozen (not fresh) pans.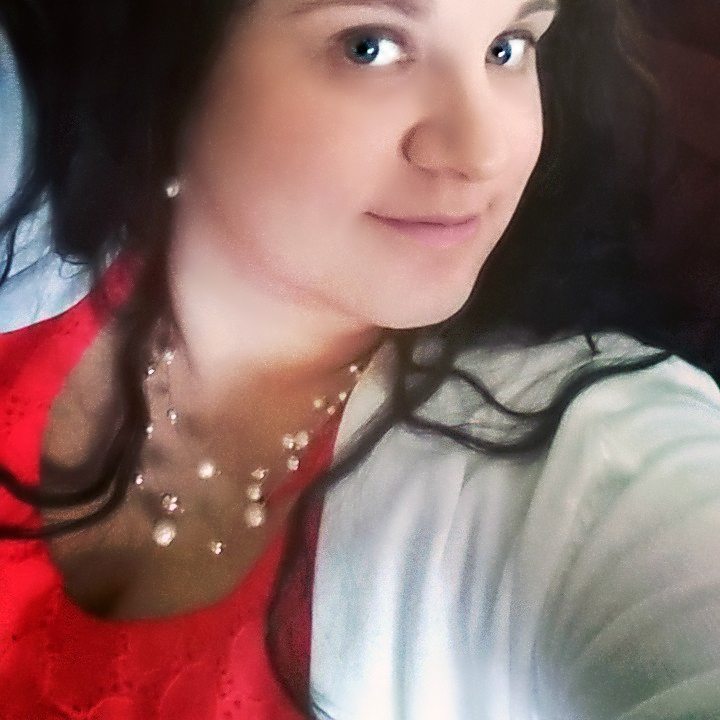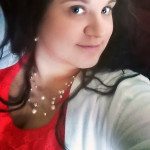 Shannon Choate is a stay at home mom of 16 month old boy/girl twins Alaric and Phyllis. Shannon achieved pregnancy after years of fertility treatments. She appreciates every minute with the twins after a complicated pregnancy caused them to be delivered at 25 weeks. She spends her time actively participating in support groups for parents of multiples and fertility treatment patients. She promotes awareness of fertility treatments and complicated pregnancies through her blog http://enduringoptimism.blogspot.com.
Related Articles