Our identical twin daughters arrived via c-section on a Wednesday evening. I was sick with a cold and wore a facemask as I was paranoid of getting my precious newborns sick. Fortunately, they stayed healthy but the exhaustion I felt at being sick just foreshadowed what was to come.
We had prepared for our girls' arrival for months but at the last minute they sneaked up on us. During a regular doctor's checkup at 36 weeks, we learned my wife was having contractions and went straight from the doctor's office to Labor and Delivery in the hospital.
The craziness was about to begin.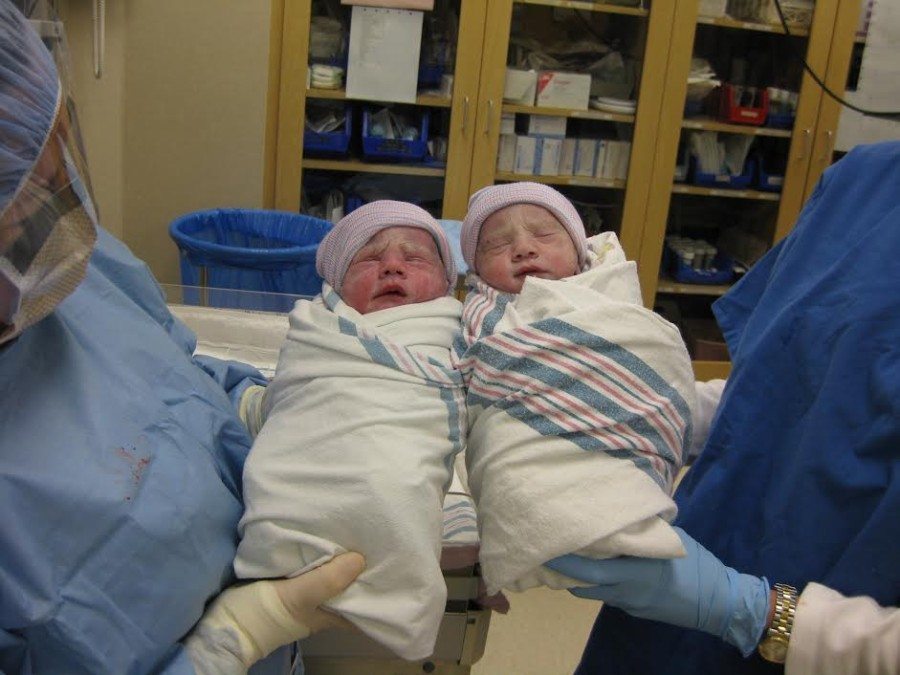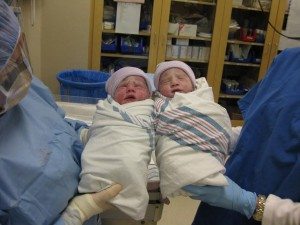 While we welcomed our little girls into the world, our two older boys waited at home with their grandma. When I say "older" it wasn't by much. Our boys were three years old and 21 months old. With the birth of our twin girls, we instantly had four kids ages three and younger. Since we were already parents, we were confident in the logistics of childcare and babies. However, having twins was a whole new ballgame.
Our friends with twins had told us that things would be difficult. However, it was really hard to convey the reality of that through conversation alone. To understand the difficulty of caring for infant twins you have to actually live it.
Since we knew things would be hard (we just didn't know how hard) we put several preparations in place that served us well during the first several months with twins. We also found a good rhythm that made things go a little easier than they would have otherwise.
Helpers!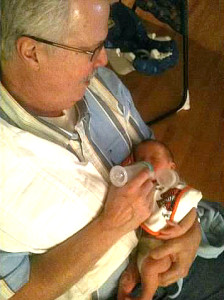 One piece of advice that we got from our friends with twins was, "Get helpers!" Logically this made sense to us. Many hands make light work, right? We spent the better part of the twin pregnancy recruiting friends and family to come and stay with us once the twins were born. This was the best decision we could have made.
By the time our girls were born, we had lined up helpers to be with us for two months. This collection of assistants included grandparents, brothers, sisters, and friends. For the first month, we had at least one family member stay with us for a week at a time. For the second month, we recruited a long-time friend to come stay with us. Since she was single and studying through an online program, she had the flexibility to stay with us. We paid her a fixed amount of money for the month. She lived with us and helped take care of our kids.
Timing of Paternity Leave
I knew I only had two weeks off of work for paternity leave. Because of this, I wanted to make sure that I used it as wisely as possible. At the birth of our girls, I took a week off. Most of this time was spent in the hospital with my wife and girls.
I then went back to work for two months before taking the remainder of my paternity leave. Instead of just taking another week off, I worked half-days for two weeks. This helped ease my wife's transition to caring for our four kids alone. Since I'd go to the office just in the morning, my wife could hang in there until I got home about midday.
This staggered paternity time helped us settle back into a new schedule and routine. Eventually the day came when I went back to work full-time. We're grateful for the extended period of helpers that we had so my wife didn't have to bear the entire burden of infant twins and our young sons all by herself.
Nightly Rotation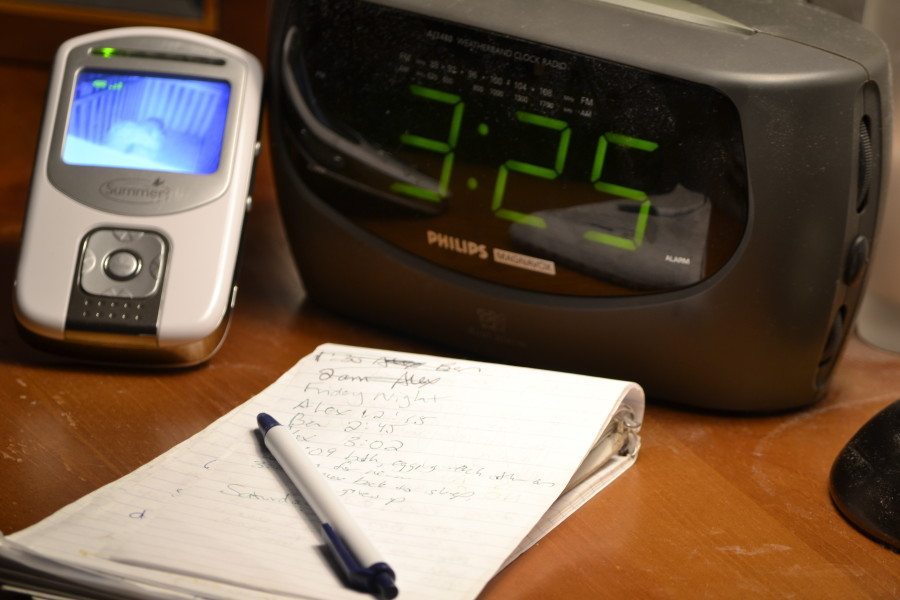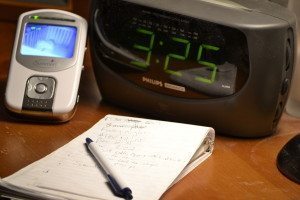 Having helpers is one thing; getting into a good routine is another.
Since we had one other adult in the house with us during the first two months, we settled into a routine where each of us was on duty two nights in a row and then off the third.
For example, my wife and I would care for the twins on Monday night. On Tuesday, my wife would get to sleep while my brother-in-law and I would care for the twins. On Wednesday, I'd sleep through the night while my wife and her brother cared for the twins. The cycle then repeated.
While the exhaustion of sleep deprivation caused by caring for newborns all night cannot be minimized, having a guaranteed night's sleep every three days was a lifesaver. Instead of endless nights with little sleep, you knew you would sleep in a few days. That made plowing through the exhaustion easier and more manageable.
Keeping Twins on a Schedule
To simplify as much as possible, we kept our twins on the same schedule. When it was time to feed, both ate. When one girl woke up hungry, we'd wake up the other and feed them both. When two adults were in the home, each adult would take one baby and bottle-feed her.
Set Expectations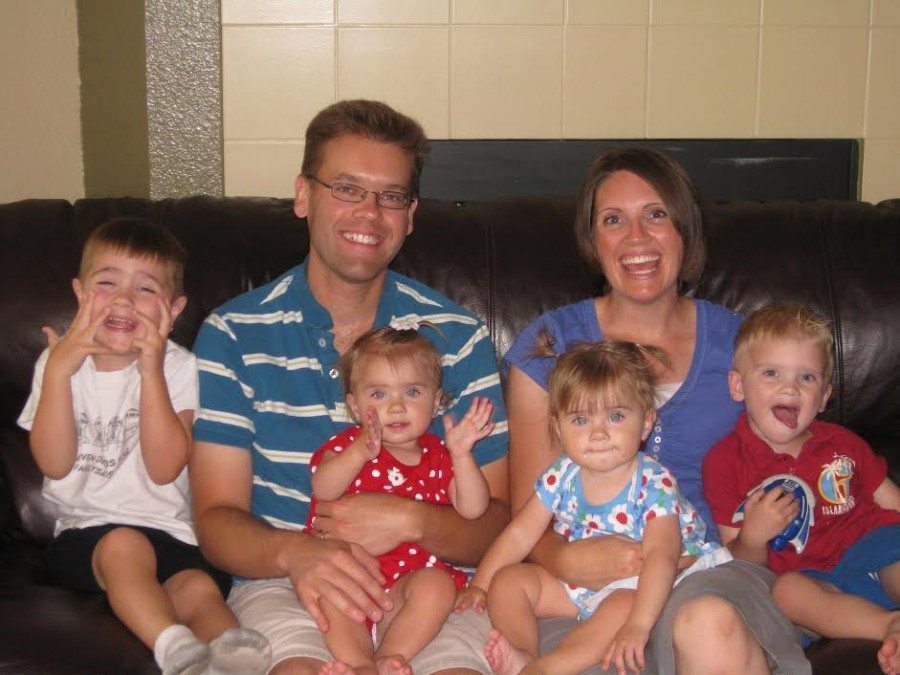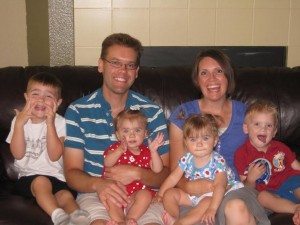 The reality of infant twins forced us to reset expectations in all aspects of our lives. Everything fell by the wayside except caring for our babies and their brothers.
I disappeared from our homeowner's association board of which I was a member. We stopped going out on dates or seeing friends. I sleep walked like a zombie through work and meetings. We let the house cleaning and yard work pile up.
The reality is that we lowered expectations of what we could and couldn't do. We had to accept this first ourselves and then reset expectations with others. Often, we just disappeared or didn't do things we used to without much fanfare or explanation. When pressed by others, we'd point to our twins and people tended to understand. The reality is that the world went on just fine without us as we hunkered down in our home and cared for our precious little ones.
Rely on Preparations
During the pregnancy we had stocked our freezer full of ready-to-cook meals. These came from both a "freezer meal shower" and our own preparations. These meals were a huge help during the early months with twins. As we were overwhelmed with caring for our small children, there was never time to cook regular meals for the adults. Having a freezer full of meals meant that we could easily grab something, warm it up, and eat while simultaneously caring for our kids.
Abandon What Doesn't Work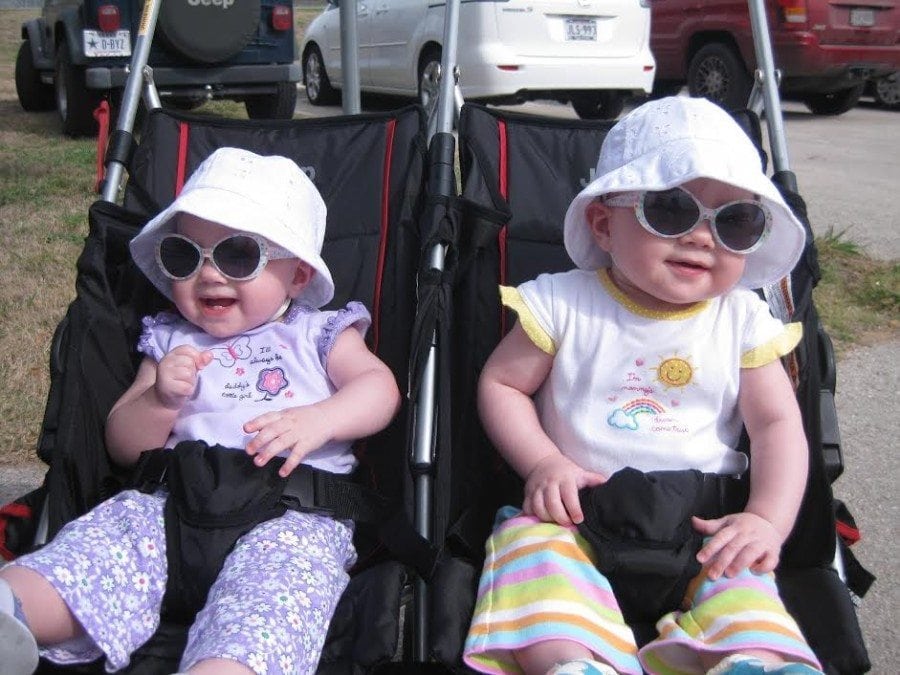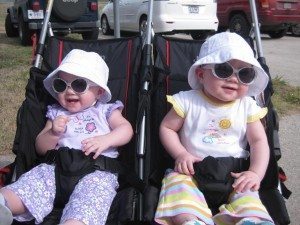 We had the greatest intentions of my wife breastfeeding our twins. Unfortunately, it just didn't work out for our family. Our girls had some feeding issues that required more attention and time than their brothers had needed. When we combined the logistical challenges of feeding with their brothers' craziness that always started the moment my wife sat down to feed, we had to change course.
The pattern here of "try something and then abandon it in favor of something else that works better" was a key to our surviving infant twins.
While raising twins through those first few crazy months was the hardest thing I've done, it was well worth it. I can't imagine my life without our beautiful daughters!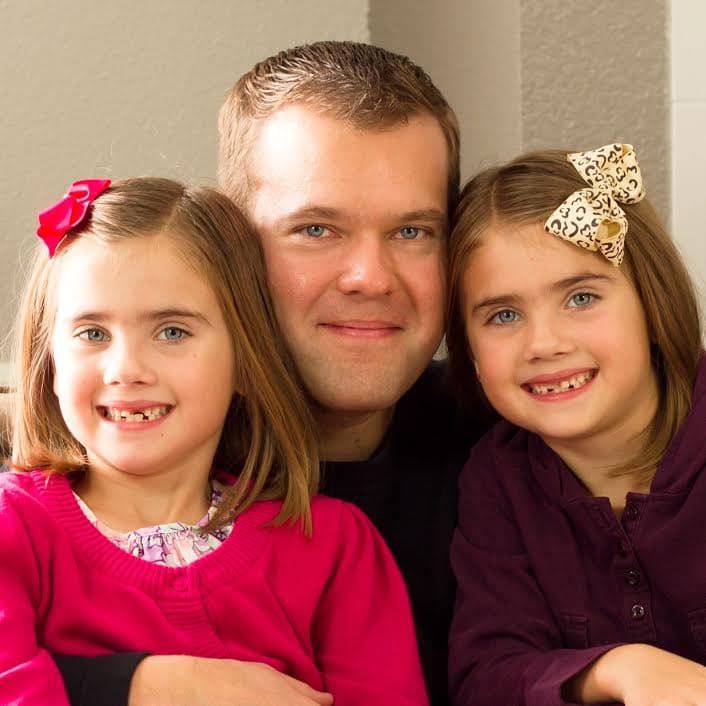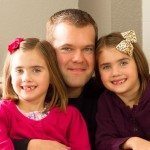 Joe Rawlinson is the father of four children, two boys and identical twin girls. He is the author of two books for fathers of twins, "Dad's Guide to Twins: How to Survive the Twin Pregnancy and Prepare for Your Twins" and "Dad's Guide to Raising Twins: How to Thrive as a Father of Twins." You can find more tips and tricks for preparing for and raising your twins at dadsguidetotwins.com.
Related Articles
* * *
The rate of twin births has risen 79 percent over the last three decades, and continues to increase. A mom of fraternal twins and a national guru on having two, Natalie Diaz launched Twiniversity, a supportive website with advice from the twin-trenches.
What to Do When You're Having Two is the definitive how-to guide to parenting twins, covering how to make a Birth Plan checklist, sticking to one sleep schedule, managing double-duty breastfeeding, stocking up on all the necessary gear, building one-on-one relationships with each child, and more.
Accessible and informative, What to Do When You're Having Two is the must-have manual for all parents of twins.