Moving away from family and friends is tough enough on your own, but when you have small children (especially multiples) the help and support is critical, and losing both that AND your social outlet is rough. Due to my husband's job we had to move when the twins were 6 months old and again at a year and a half. In both places we moved to we knew no one. Not that I recommend this (if you can help it) but hopefully some of the tips I've picked up can be helpful if you are in a similar situation.
Finding Sitters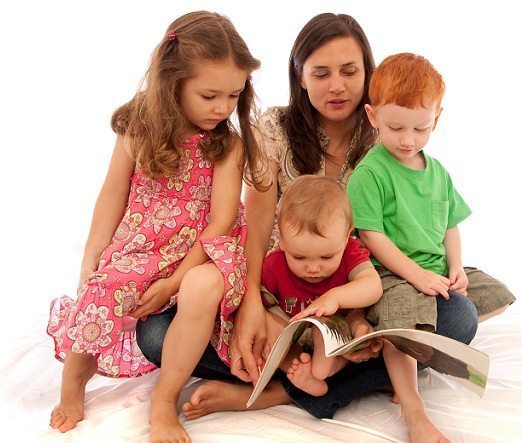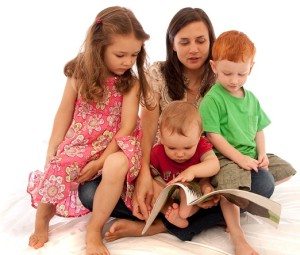 One of the toughest things about moving to a new area is finding babysitters. This is important not only for date nights (important!) and doctor appointments but it can be a huge weight off your shoulders when you know that there are people who can help when/if you need it. We have had great success finding reliable sitters through my husband's work (college/high school aged children of this coworkers, and even some of his coworkers themselves). If you attend a local church and your child does well in the nursery during services, you can see if any of the nursery teachers babysit on the side. Once you establish some mommy friends in the area you can even do kid swaps; you take their kids in addition to your own one day, and they reciprocate the next time. We have also found sitters through our baby play classes and toddler time classes (the teachers or assistants that my girls love to play with in class).
Lots of timesI just need someone to come help with the kids so I can clean or run quick errands. So we'd have them come play with kids a few times while I worked at home (I'll go scrub down the bathroom or pay bills in another room while they play) and if it went well we graduated to errand running and then date night. Yes, I'm a little paranoid, but I know how the girls can team up on me and I feel much more confident leaving if I know the sitter has things under control.
Finding Activities
Sometimes it takes a lot of time and research to find local groups and activities, but the good ones are definitely worth the time. First off, if your city has a children's museum check it out! I'd recommend taking back-up the first time because not all places we've been were manageable with only one of me and two of them. If you happen to be near Indianapolis they have an AMAZING children's museum with a special play area for 0-5, so the girls would be stroller bound until we got to that area. Then I could unleash my little twinadoes and I knew I could handle it (it is super helpful because there is a staff member at the entrance to the little kid to contain escapees).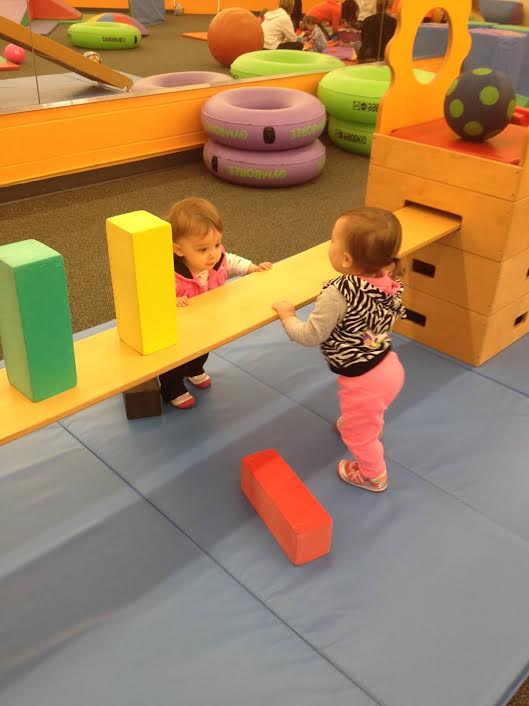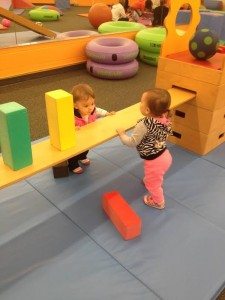 Finding some more scheduled activities was great too because it helped me to form a schedule and get us out of the house regularly. I found great classes and toddler activities through the children's museum, the zoo, and through parks & rec catalogs. We were slightly limited because many required 1:1 adult to kid ratios, but many programs were flexible too. Make sure you ask because there's nothing worse than packing everyone up, driving to an activity, getting your hopes up and being disappointed. I always play the twin card upfront because people are more helpful if they know in advance that you might need a little more aid.
You can also check for places like Gymboree Play Gym, which works great with twins because everything is padded and there's a teacher in the class so there's always an extra adult. I found that I could handle a class with the girls mostly by myself and we'd also go to the open gym times because it was contained (unlike a playground) so the girls could run in opposite directions and I didn't have to worry about losing them — my biggest fear! Other places that we've found are Tiny Town, Java Jungle, and Detroit Kid City (local metro Detroit place). These places are tougher to find because they all have different names. Other places that I've found (but haven't been there personally) are The Little Gym, My Gym, Romp N' Roll, and Kindermusik. The down side is that they can be pricey, but make sure you ask if they have a multiples discount. I found that our Gymboree membership was well worth the money and we'd do a play class, a music class, and up to three open gyms during the week (so I made sure I got my money's worth!) I felt that it was well worth the money to have a safe place where they could play and run around without me having a nervous breakdown that they were going to run in opposite directions both towards roads/dangerous areas. (I'm hoping that I'm not alone in my twin mommy fears!)
Making Mommy Friends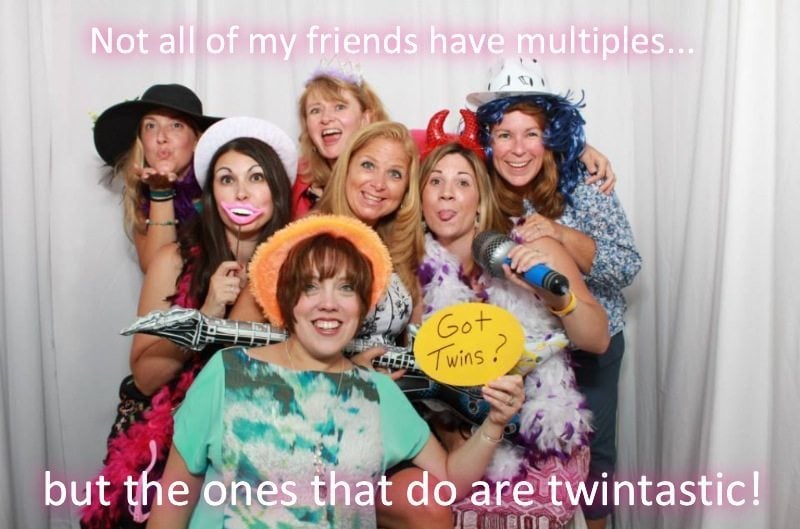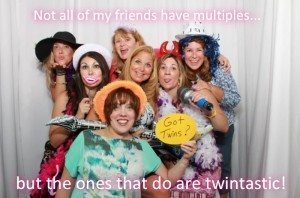 These activities are great places to meet new friends and also for future playdates. Being adults, you'd think that we've all gotten over the middle school fear of what-if-they-don't-want-to-be-my-friend? But unfortunately as adults we are kind of out of practice when it comes to making new friends. We've moved twice in two years, and I've made some awesome, supportive friends (who are greatly missed when it is time to move) both times. But to form these relationships you have to put yourself out there. Ask the nice mom that you sit next to at baby class if they'd like to come over for a playdate. The worst they can say is no. Meeting at a park is less forward, but with our twins parks only work if there's 1:1 coverage.
Look for and join a Mommy club! Groups like MOPs/Moms of Preschoolers have built in childcare during their meetings. There are MoMs (Moms of Multiples) groups all over and those are great places to meet other parents who are in the same situation. Chat with another mom at library time (if by some miracle both of your kids are sitting quietly listening to the story) and see if they'd like to come play later that week. Step up and ask — the benefits are well worth the risk!
Skyping/FaceTime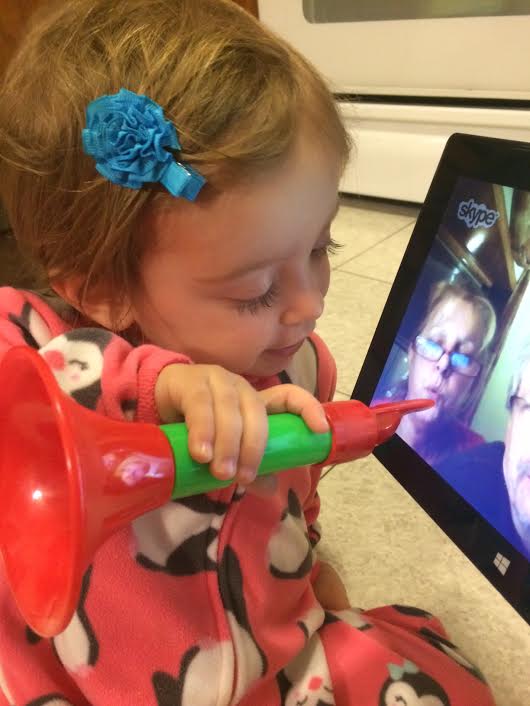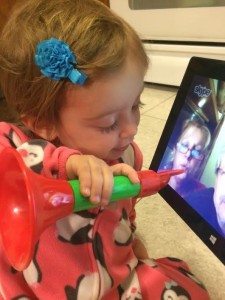 Due to the fact that we first moved when the twins were 6 months, they have screen conversations with many of their relatives more than they have seen them in person. It's unfortunate that we can't see them more in person, but tablets/phones can be a great tool to stay connected. Before they were really interested in two sided conversations, it was easiest to video chat when they were contained. We'd call while they were eating breakfast or dinner and they'd get to see family members (and our family members would get to witness the amazing mess that twin toddler meals become). Now that they are a little older at age two, they enjoy showing off their toys or newest physical stunts — currently jumping and twirling.
It's tough because there is a bit of a learning curve. Not all conversations are great successes. It worked best when the girls weren't fussy, hungry or irritated. Sometimes we have to hang up because there is a meltdown (or two!) They like when their grandmas read books to them, especially ones that they recognize from our visits. They REALLY like to take my phone and walk around showing off their toys, but this is a bit of a battle currently because: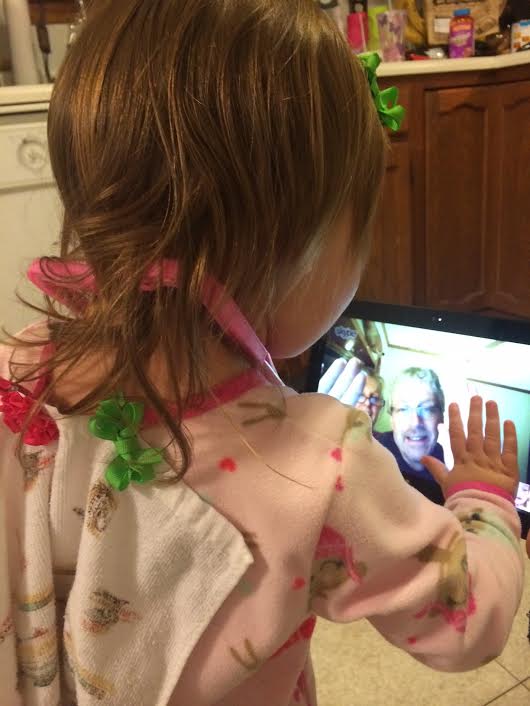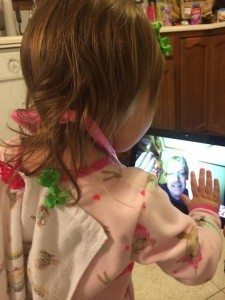 1. There's only one phone and two of them
2. I don't really like just giving them free reign with my phone
3. Whomever we are talking to gets a clear shot of one eyebrow or someone's forehead (and nothing else)
Despite all of this, it's a great way to communicate and worth the time it takes to teach them how. The girls get to see Great-Grandma who lives in Florida, they can have bedtime stories read to them from Michigan, and whenever anyone sends a gift we can video chat while the girls open it.
I hope that some of these tips can be helpful and please know that even if you are alone in a physical location there is an amazing network of parents in the digital world and between message boards, forums, and Facebook groups where you can also find great support and advice.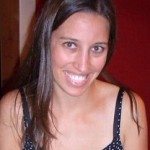 Stephanie Cleland is a high school teacher who traded in her teen students for adorable twin toddlers and now spends her days entertaining her 1 year old "twinadoes". She married her college sweet heart, Kirk, and her hobbies include scrapbooking and other creative projects. She also is working on a blog ilovemytwinadoes.weebly.com.
Related Articles