So you have twins, and I'm sure you have already experienced the fame that comes along with them when you are out in public. Having a meal out is no exception…there will be ooohs and aaahs, stares and glares, and of course the unsolicited conversation and inappropriate questions from a stranger. Hope for the best, plan for the worst, and accept the negatives as well the many positives that come with going out with twins. Dining out is possible, no matter how old they are…it just takes some strategic planning and a bit of divine intervention.
Inhale, Exhale…
Take a deep breath and remember that you are not at home cooking and there will be no dishes to wash. Going out to a restaurant and having a meal out is supposed to be enjoyable. Repeat those deep breaths as often as necessary.
Go early
Every restaurant can be considered "family friendly" if you pick the right day and time. Don't try going to a small, dimly lit café on a Friday and Saturday night unless you are looking to ruin a romantic date-night for a bunch of couples. Dine on a Sunday when the restaurant is just opening for faster service and smaller crowds.
Routine, Routine, Routine
I'm sure you have heard this numerous times since the moment you found out you were having twins, and for good reason…it works! The more you dine out, the more your children will be comfortable with it. Taking them out to eat for the first time when they are three and expecting them to behave is just not a good plan. My husband and I try to go out once a week for either lunch or dinner with our 21 month old twin girls. We stick to their schedule and have done so since they day they were born so that means we get the early bird specials at restaurants. The point of dining out is to actually eat your meal! If the kids are happy and having a good time, you are happy and having a good time!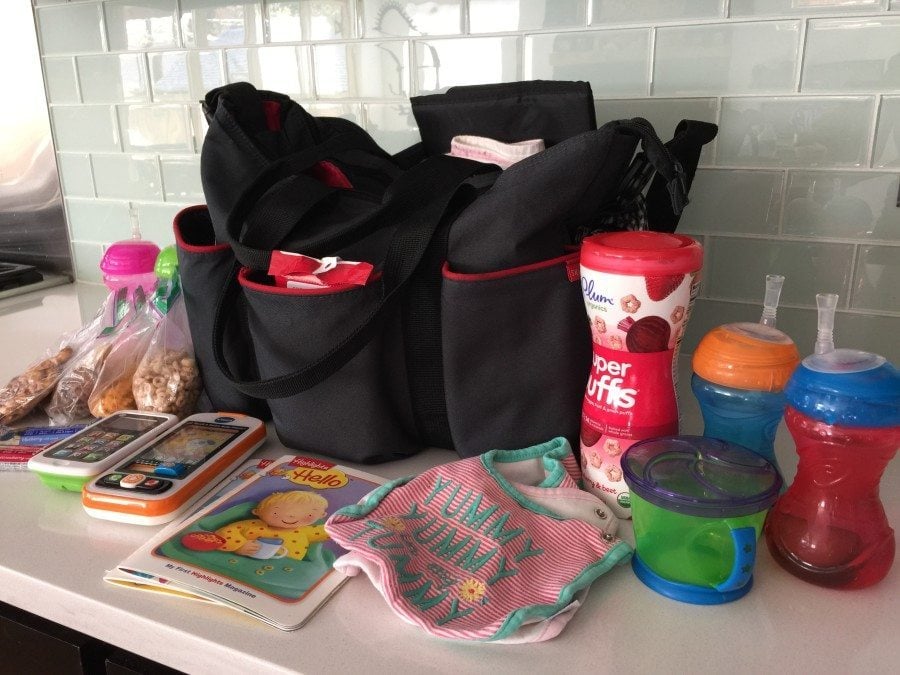 Feed the babies
Make sure babies have a full belly; this will limit the possible causes for a meltdown while you are out. If going out with children who are eating solid foods, make sure they are not starving either. You don't want to wait and neither do they. Have healthy snacks ready as soon as you sit down or something to occupy them until the food arrives. Come prepared with an arsenal of things that your kiddos like to eat in order to maintain their interest throughout the entire meal. One of my girls will quickly change her mood with just the sight of cheddar crackers while for my other daughter graham crackers do the trick. Many restaurants will have a children's menu and crayons, but for those places that don't, it is best to come prepared with your own activity that will keep your children entertained. For those restaurants that do not have a children's menu, I come prepared with a peanut butter and jelly sandwich and some yogurt just in case my girls are feeling particularly picky. I always offer anything that I am eating…they just might surprise you and eat something other than French fries.
Give the restaurant a heads up
Whether you are bringing in a stroller, carrying in a car seat, or just need a high chair, or two, let them know. It's always nice to be given a more appropriate table with ample space that allows for kids entertainment as well as a quick escape route if necessary. I have found that many smaller restaurants only have one high chair so it's a good idea to call ahead and ask. Don't be surprised if the high chair they bring you hasn't been cleaned in years and is broken in one way or another…sadly, this is a common occurrence and despite you pointing out the issue, that same high chair will likely make an appearance again in the future. Be sure to have plenty of wipes available to clean things down before letting your little one touch anything, and I suggest traveling with the Chicco Caddy Hook on Chair in my car just in case it is needed. The added benefit of using my own chairs is that I know who and what has touched them! These chairs are easy to take on and off, then fold flat for easy handling and storage.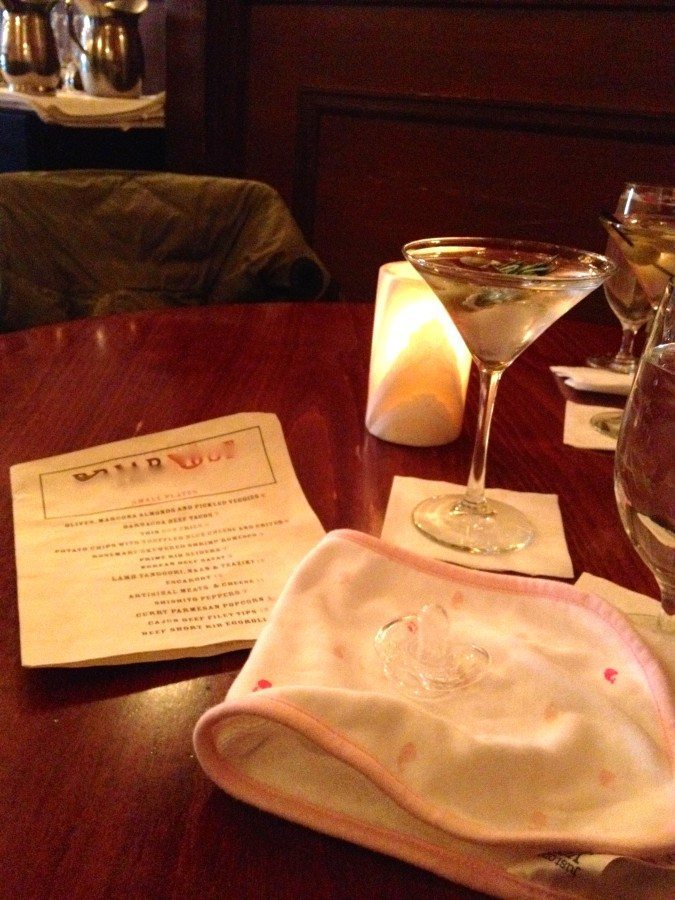 Know what you want
When the waiter comes to take a drink order, it's a good idea to order everything as soon as possible. This requires some advanced planning with looking up the menu online before you arrive to the restaurant or making some quick decisions. Gone are the days of hours spent at the dinner table having a relaxing meal while enjoying a bottle of wine. You can enjoy your food, but be prepared to do it in a timely fashion.
It never hurts to ask
Some restaurants have private dining rooms that they reserve for special events or parties. If these rooms are not being used, ask if you could sit there. You can eat more leisurely knowing that any level of meltdown will not bother other diners. You have twins so this is where those annoying oohs and aahs can be used to your advantage. Everyone is very accommodating when they are gazing at your babies and telling you how you have your hands full (thanks for telling me something I don't know!)
It also helps to remember to tip well. Keep in mind that others are helping with the clean up and making sure that you all get to enjoy your meal so if you find the service good, be sure to reflect that in your final bill.
Remember that food is fun and that should be something we teach and share with our children. Eating out even while your kids are infants will hopefully begin to instill in them an appreciation for food, culture, and a healthy lifestyle. If you are not up for the possibility of public embarrassment, stick to cooking at home. Some outings will be a success while others will have you questioning why you ever left the house. Take the good with the bad and bon appetite!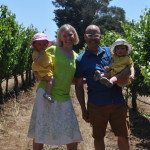 Mandy Sullivan attended Northern Illinois University for Kinesiology with emphasis in Athletic Training. After working for years in a physical therapy office and traveling every chance she got, Mandy decided to leave the medical field and pursue her interest in food and travel. While the pace of travel and eating out may have changed now that she and her husband have 21 month old twin girls, they still have fun seeing new places and trying new things. Check out her website and blog at www.vacationfoodtours.com or on Facebook, Twitter, and Instagram.
Related Articles