I was so pumped to be chosen by Disney to host a #DisneyKids Preschool Playdate! Like all things here at Twiniversity, it was all about the TWINS! We had three sets of preschool-aged twins attend the playdate and it was a total BLAST. Even the littlest twins (age 2) were able to participate and have fun experiencing the magic of Disney!
I received a big box full of awesome goodies from the Disney Parks team to help me plan and host my #DisneyKids preschool playdate, but you could just as easily plan your own Disney playdate using games and activities found on Pinterest. With kids aged from 2 to 3 1/2, it doesn't take much to keep them entertained, especially when you have tons of Disney figurines, dolls, and fun snacks involved.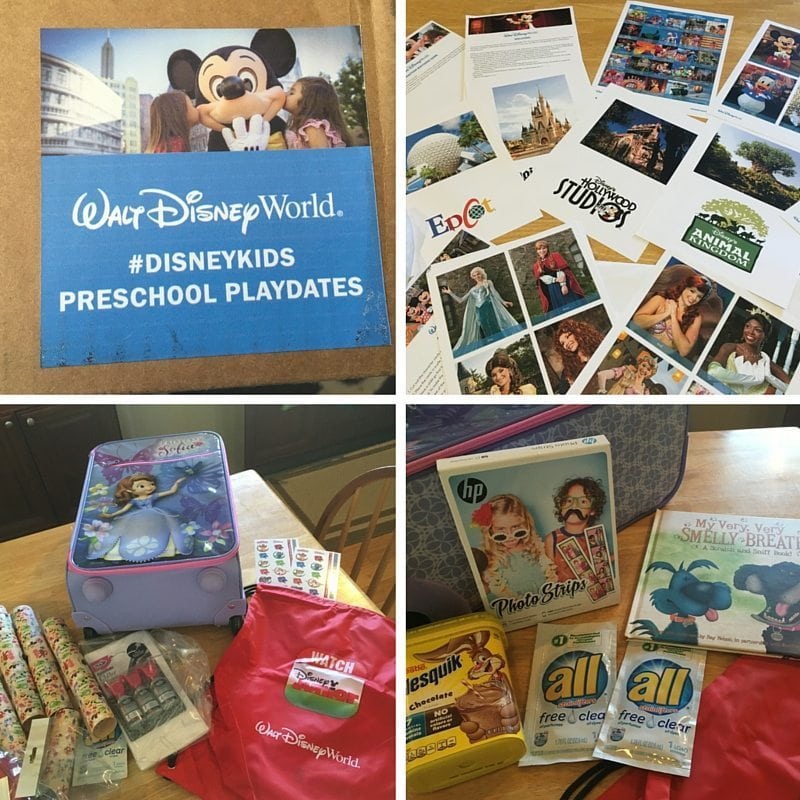 Our box was filled with some great prizes that we gave away at the party, including an awesome Sofia the First rolling suitcase (won by the only girl, as her reward for putting up with 5 crazy boys!), Lion Guard posters and temporary tattoos, paper crowns featuring Sofia the First tiaras on one side and Jake and the Neverland Pirate hats on the other, drawstring Disney Junior bags for all the kids, a Banfield Pet Hospital scratch and sniff book, "My Very, Very Smelly Breath!", cool kid Walt Disney Resort maps, and a set of Animal Kingdom animal figurines. Our preschool twins went ballistic over all these great goodies!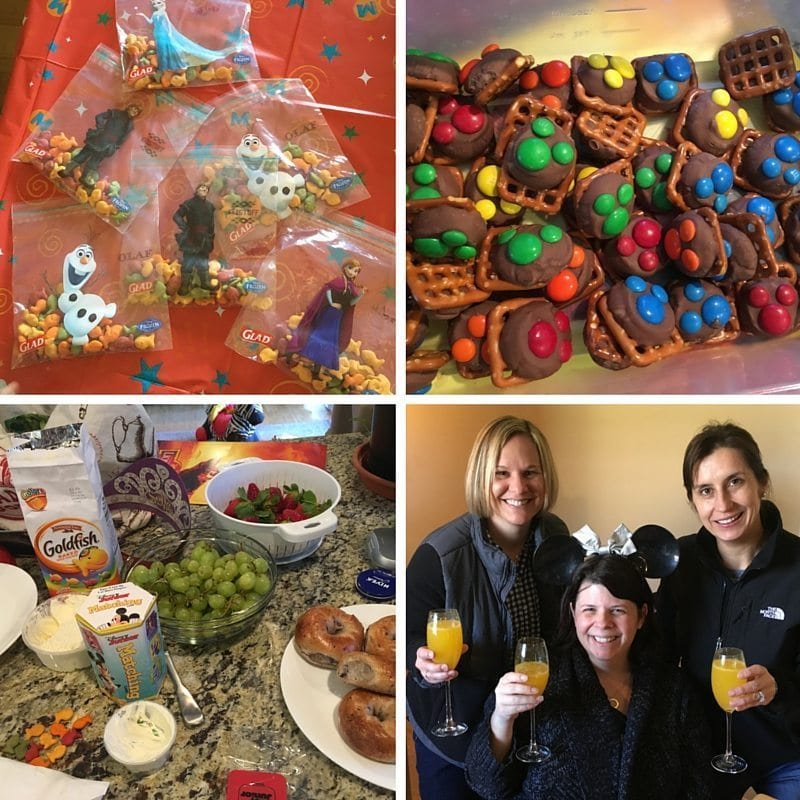 What really made the party extra fun was the Disney-inspired snacks our twinnies gobbled up! I bought some mini-bagels in an attempt to create my own "hidden Mickeys". One mom made these super easy and delicious Mickey Mouse Rolo Pretzel bites (they were so good, I made sure to assemble my own special mommy snack bag with the leftovers.) The Frozen-themed Glad bags that came in our party box were the perfect touch to hold colorful goldfish crackers, while bowls of grapes and strawberries added a healthy choice for our little ones. The box included some Nesquik chocolate milk mix (remember that??) and while my twins are still slurping that stuff down, I like to add a spoon or two to my morning coffee. And to top it off, we moms cheered with our own special drinks (wink), while enjoying some mommy time like only twin moms can.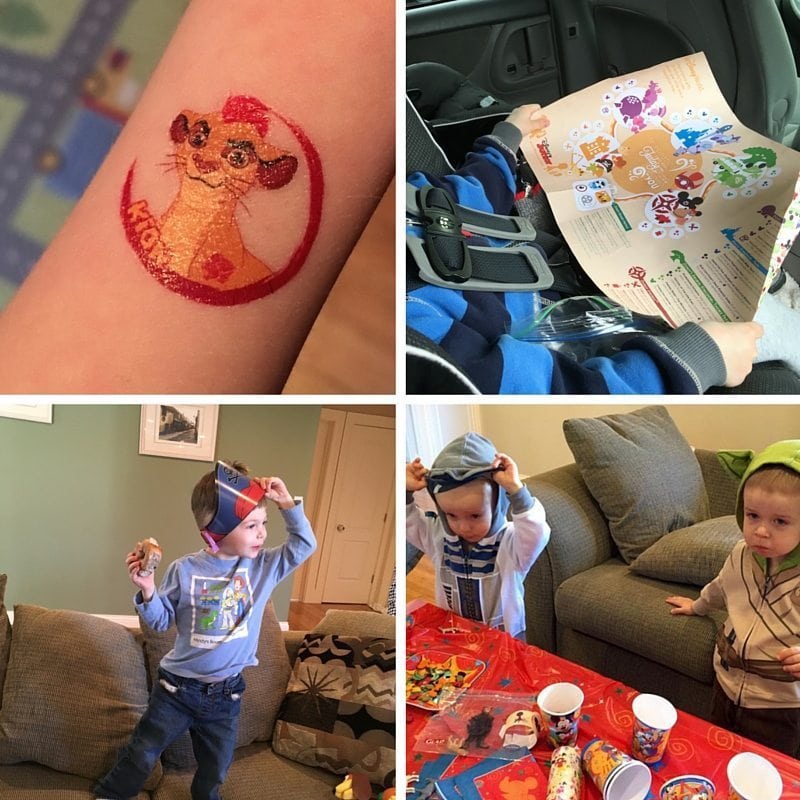 The playdate box included some awesome games: a Walt Disney World attraction matching game, a #DisneyKids bingo game, a Live on Stage! paper bag puppet show kit, and a Disney World resort four parks game. While the attention span of our 2/3 year olds wasn't really enough to truly enjoy the games, it brought up years worth of memories for me from my visits to Walt Disney World as a kid. Yes, I was one of those kids who had her own Birnbaum's Guide to Walt Disney World and used it like a Bible with every visit. I can't wait until my boys are a little bit older so we can plan our first trip. I truly look forward to seeing the world of Disney through their eyes for the first time. There is so much magic to be had!
To get started on planning your preschooler's first visit to Disney World, visit www.disneyworld.com/preschool
I received free products in order to host a Disney Kids Preschool Playdate. The opinions expressed here are my own.
* * *
The rate of twin births has risen 79 percent over the last three decades, and continues to increase. A mom of fraternal twins and a national guru on having two, Natalie Diaz launched Twiniversity, a supportive website with advice from the twin-trenches.
What to Do When You're Having Two is the definitive how-to guide to parenting twins, covering how to make a Birth Plan checklist, sticking to one sleep schedule, managing double-duty breastfeeding, stocking up on all the necessary gear, building one-on-one relationships with each child, and more.
Accessible and informative, What to Do When You're Having Two is the must-have manual for all parents of twins.
* * *
Whether you're a twin parent in the big city surrounded by scores of resources, or a triplet parent out in the country with no one around for miles — our multiples parenting forums are for YOU! Sign up for FREE and connect with people who are just like you — parents of multiples looking for advice, parenting tips, or even just people to chat with who will understand what you're going through. Our forums are open to people all over the world and we offer scads of specialty rooms to find others who are going through the exact same thing as you. Check it out today!
* * *
Twiniversity is the #1 source for parents of multiples and we are growing faster every day!
Find us all over the web: