When you are a working parent of multiples, having a nanny may be more affordable than most people expect when comparing the costs of multiple children in daycare. Having a nanny means flexibility, convenience, as well as a level of personal care that you wouldn't find at a corporate daycare center.
They can do all the same things you would do with your children if you were a full-time, stay at home parent. With a nanny there is a greater scope of activities that be customized to your children's personalities like gymnastics or swim lessons, going to the zoo, playdates, or simply going to the park.
They come to your home so you don't have to battle rush hour traffic to get your children to and from a daycare center. It may seem daunting at first, trying to figure out how to find a great nanny, but here are a few options that are sure to help you hire your perfect candidate.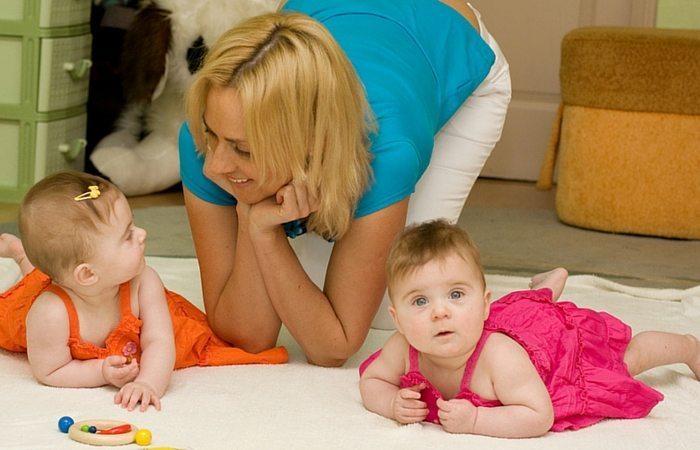 Household Staffing Agency/Nanny Placement Agency
Organizations like this do all the work for you. They check all references, do federal and state criminal background checks, drug testing, driving record checks and most often have the candidates go through a physical exam as well. All of this is a huge timesaver for someone already short on time. If you were to do all of these checks yourself it can be time consuming and expensive. However these agencies charge a fee for their services. Many have a separate fee for in-home placement, full-time, part-time or summer nanny positions. Here in Colorado those fees start at around $500 to $3,000. As we all know, things don't always works out. If your nanny leaves or you have to terminate them within a one year period, almost all agency contracts carry a one year guarantee. If you should need to hire a new nanny during that period, there will be zero placement fees. Google is the best place to read through reviews to pick the best agency. Most agencies in Colorado have 20+ reviews each on google compared to maybe 1 or 2 on Yelp.
Care.com
On this website you can create a free account, but would need to pay an annual or monthly membership fee in order to access background checks. You can run as many preliminary background checks as you want for free.
I would like to add a note of caution that the preliminary check is only a jumping off point and is by no means a full screening. I like to do this check before the interview process. Once the interviews are done and the field has narrowed down, then I run their Investigative Criminal Plus Check background ($59) on my top candidate(s). It is the most comprehensive background check that Care.com offers. Even with their Criminal Plus Check there may be a few things on the candidate's record that do not show up. Care.com uses 3rd party vendors to run the checks, and there is a very long list of exceptions listed in what can be reported to you. In many states they aren't able to report convictions that are older than 7 years. In states like California and New York they are only allowed to report criminal convictions and are precluded from including arrests. So while the background checks from this site are a great jumping off point to look for red flags, they are by no means complete. When looking at a DMV record it will most likely only show the past 3 years, unless it resulted in a conviction, then it stays for 5 years.
What I like about this site is that it is peer reviewed by other families. Sometimes you may think that you found the perfect candidate, only to find that other families have given them very poor ratings for not being reliable or trustworthy. I find that kind of information invaluable.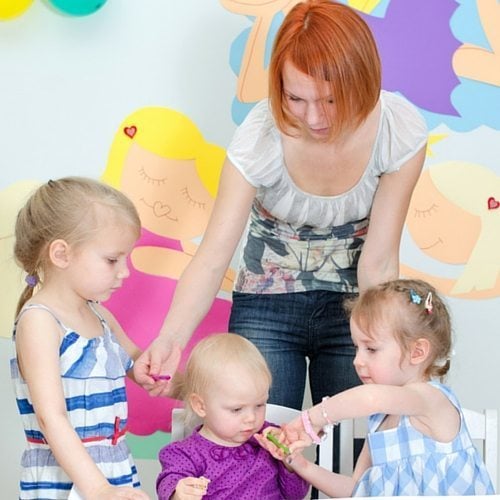 Early Childhood Development Degree Programs
You can post a job with your local community college or 4 year institution's early childhood
development degree program. You can either do this with the college's career center or by contacting the department chair for that program. Students working on these degrees are uniquely qualified to care for your children. They are learning the latest techniques in fostering the development of young people. This option can often be more affordable as well since these students are at the beginning of their career with less years of experience under their belt. You can do your own state criminal background check through your local bureau of investigation online. In Colorado they charge only $6.85 for this service. To check their driving record you can go in person to request it from the DMV (no online services) or have your prospective hire obtain their own record (easier) and submit it to you. Or you can go to a website like backgroundchecks.com and order a driving record ($39.95) and a national criminal history record ($29.95). Both records provide a detailed history.
Personal Referral
Chances are that you know at least one person who has a nanny. You can ask if your friend's nanny could recommend any other nannies who are currently seeking employment. When our nanny gave notice she was able to recommend several friends and classmates whom would not only be available, but would be a good fit for our family. You will still need to run a criminal and DMV background check with this method.
Church Newsletter/Bulletin
Most church newsletters have a help wanted section in the back for parishioners to offer employment. If religious affiliation is an important factor in your hiring process this can be a great avenue to ensure that you your applicants will share the same beliefs and values that you do. You will still need to run a criminal and DMV background check with this method.
Once you are ready to start your interview process review this past article from Twiniversity.com, Hiring A Nanny: How To Select The Best Candidate For Your Family. It has a list of in-depth interview questions and tips that will help make the process as successful and productive as possible.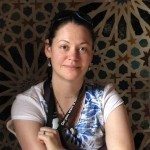 Destiny Effertz is a freelance writer specializing in the trials and tribulations of parenting multiples. She spends her "free" time formulating new pie recipes, throwing epic kid parties, and planning family vacations. For articles by Destiny on Twiniversity, click here.
* * *
Related Articles