After the quads arrived, it didn't take me long to realize that keeping up with housework was going to be a challenge, especially since we weren't hiring a housekeeper. I'm still working on it but it's important to accept the fact that our house would never be immaculate. Instead, I try to set realistic expectations for keeping the house clean. My goal isn't to maintain a spotless house, but to keep the house running effectively by minimizing germs to prevent illness, keeping things orderly so items can be located, and keeping clutter at bay. Finally, we try to keep our home looking tidy enough that if a visitor dropped by unexpectedly that we aren't embarrassed and more importantly so we feel cozy at home.
On multiple occasions, I attempted and failed at implementing a rigid cleaning schedule. Instead, I've found that some basic routine maintenance keeps our home clean and orderly. I know it's effective because visitors typically remark about how our home smells nice and is so clean.
Organization
To keep your home reasonably clean, it helps to have places for everything. Good organizational systems can help keep clutter from creeping up and attracting dust. If you teach your family, including young children to put things away after use, you'll save yourself time and energy.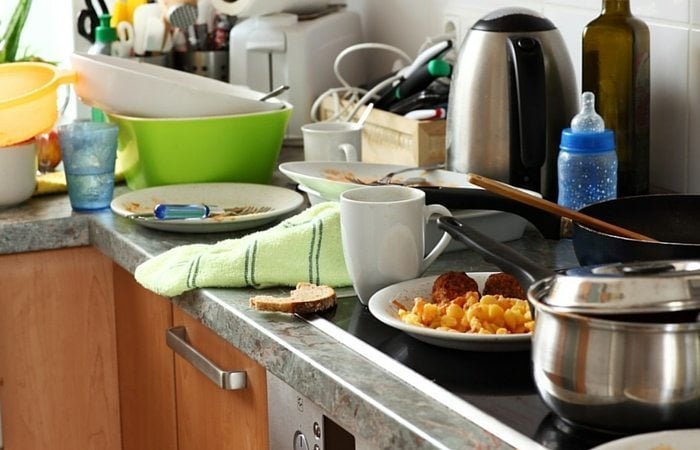 Wipe Surfaces
High traffic areas such as bathrooms and kitchens need regular, if not daily wipe downs. To make it easier to manage, keep either sanitizing wipes or your favorite surface cleaner and a rag handy. This way, you can do a quick wipe down anytime you notice an accumulation of dust or grime. I typically wipe bathroom surfaces when I run the kid's bathwater.
Squeegee the Shower
If you have a glass shower, use a squeegee after every shower and you'll prevent soap scum from forming. Additionally, keep a spray bottle of peroxide handy and spritz any pinkish orange film, it'll disappear quickly. Your shower will stay clean this way for weeks, and then you can do a heavy scrub down as needed.
Floors
Having clean floors makes the entire house feel and look clean, especially if you do a quick sweep daily. If you have primarily hard surface floors, an electric broom or dust mop can provide a quick an easy way to keep the floors tidy. If you have mostly carpet, or a combination of hard surface floors and carpet, a vacuum with a bare floor setting may be the best solution for you.
Beds
Making your bed may seem like an arduous chore, but it takes only a minute or two, and makes bedrooms feel well kept and clean. In fact, it's a simple chore that you can begin teaching your children to do at about age three.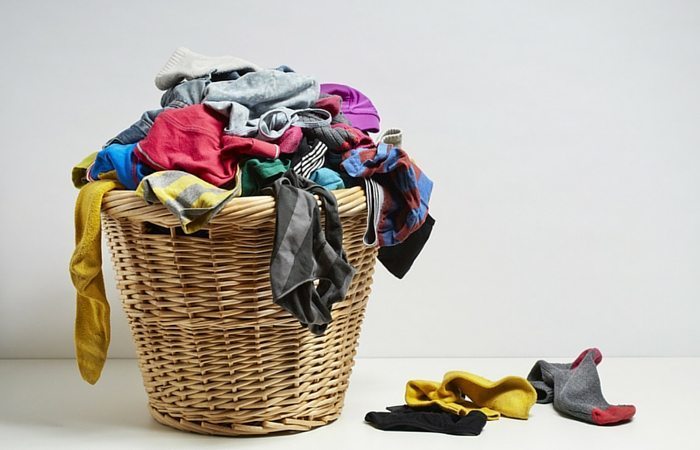 Laundry
Laundry seems to be one of the most daunting chores for moms since there's always more to do. It's much more manageable with a one load a day policy. Simply start and complete (e.g. wash, dry, fold, put away) a single load of laundry daily and it won't become a mountain of clean and dirty that clutters the house.
Dishes
Just like with laundry, dirty dishes seem to be in constant supply. Instead of letting them pile up in the sink, tackle them as they appear. Rinse and load dirty dishes into the dishwasher as needed. Before going to bed, run the dishwasher and unload it. This way, you'll wake up to a clean kitchen.
Scent
A house that smells nice feels clean doesn't it? If you don't have time for a thorough cleaning, to freshen it up you can fill sinks with warm water and your favorite all-purpose cleaner. Alternately, you can use wax warmers, plug in fragrances, an oil diffuser, or candles (be aware of child safety with these of course).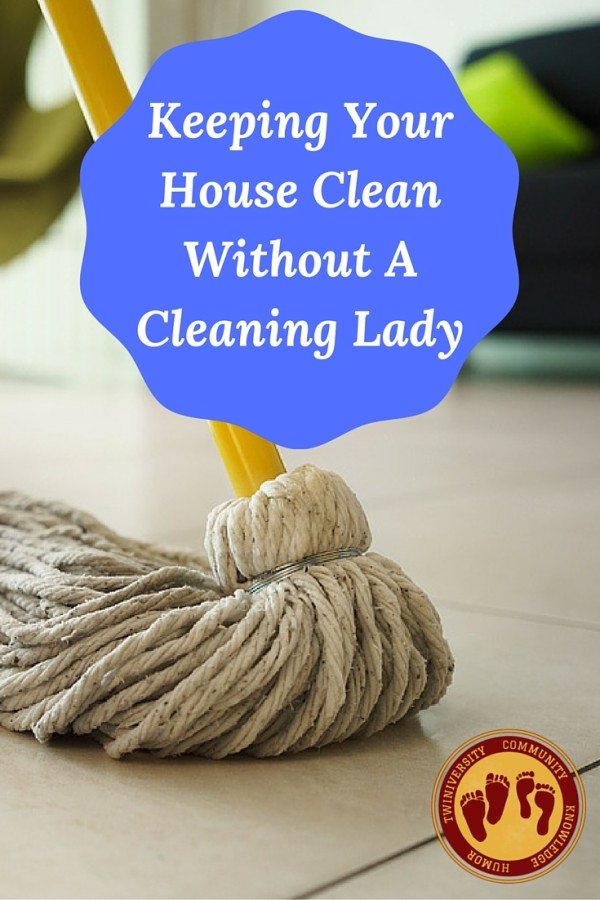 With basic daily maintenance, your home will look and feel clean, but you may wonder about all of those pesky deep cleaning tasks (e.g. baseboards, ceiling fans, windows). Remember, your house won't likely be immaculate, and time for the little cleaning details will be slim. If you keep a running list of chores that need attention, you can choose one to tackle per week instead of trying to do them all more regularly. I promise, no one will notice!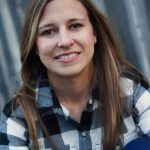 Amber Shawver and her husband, George, are the proud parents of girl-boy-girl-boy quadruplets who debuted in 2012. In an effort to maintain professional skills and a stitch of sanity, Amber continues to practice school psychology part-time. She finds that her professional training and experience are often handy managing the quads at home. In her spare time, Amber chronicles life raising quadruplets on her blog, Four to Adore. You'll also find Four to Adore on Facebook, Twitter, and Pinterest. For more articles by Amber on Twiniversity, click here.
---
Related Articles
---
The rate of twin births has risen 79 percent over the last three decades, and continues to increase. A mom of fraternal twins and a national guru on having two, Natalie Diaz launched Twiniversity, a supportive website with advice from the twin-trenches.
What to Do When You're Having Two is the definitive how-to guide to parenting twins, covering how to make a Birth Plan checklist, sticking to one sleep schedule, managing double-duty breastfeeding, stocking up on all the necessary gear, building one-on-one relationships with each child, and more.
Accessible and informative, What to Do When You're Having Two is the must-have manual for all parents of twins.
---
Whether you're a twin parent in the big city surrounded by scores of resources, or a triplet parent out in the country with no one around for miles — our multiples parenting forums are for YOU! Sign up for FREE and connect with people who are just like you — parents of multiples looking for advice, parenting tips, or even just people to chat with who will understand what you're going through. Our forums are open to people all over the world and we offer scads of specialty rooms to find others who are going through the exact same thing as you. Check it out today!
---
Twiniversity is the #1 source for parents of multiples and we are growing faster every day!
Find us all over the web:
Or contact us by email at community@twiniversity.com