It's almost been one whole year! That means it's time to plan a party to not only celebrate the twins, but to celebrate you getting through the first year with twins! Let's get planning!
Will you have the double celebration as a simple backyard barbeque with less than a dozen close family on a Tuesday night? Or will you go all out and rent the hottest kids' party spot in town and weigh the mailman down with all the invitations for six weeks from now? Whether you have a simple pizza party, or a catered event, the venue, guest list, food, or decorations aren't what really matter. The celebration of thankfulness for your family is most important.
Location
First, the venue. Choose something that's your family's personality. If you like to be outside in a laid back atmosphere where you enjoy being active, a park might fit the bill for this event. Or, if your mind is racing with themed Pinterest ideas to tackle, a party at home may be the way to go. On the other hand, if you're not into planning and minimal work sounds enticing, hosting it at a reserved area in a restaurant may be the spot for you. Maybe you want it to be all about fun for the little party guests; then a party at a kids' venue may be on your list. The venue sets the tone for the party, so choose what excites your family.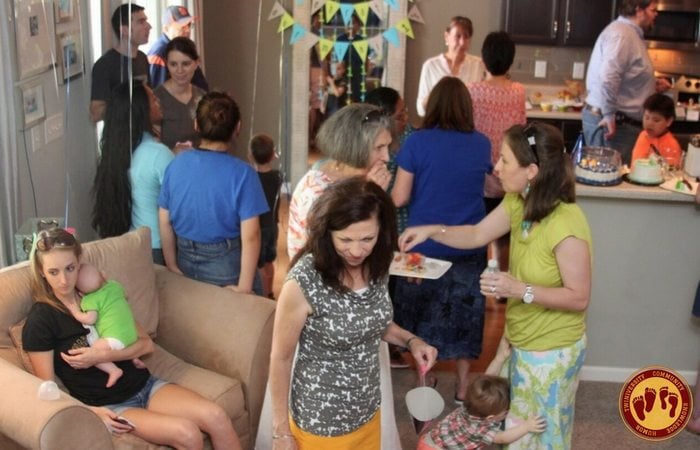 Guests
What's a party without guests? Not the same. So, based on your budget and venue space, start inviting! Ideally, you'll give your guests two weeks' notice to be courteous if you can. Inviting them through a simple word of mouth is most personal…and free, but if you'd rather use themed invitations to set the tone of the event, go for it.
The invitations can get about as elaborate as you can dream up.
Food
With guests comes the need for food. Depending on the time of day you have the twins' first birthday celebration, dictates the type of food you should serve. Or vice versa. If you're understandably on a budget with twins and don't want to have to serve a meal, hosting the party in the middle of the afternoon allows you to skip mealtime and serve finger foods with no question. Maybe you decide to make the start time around lunch and serve sandwiches, pizza, or heavy appetizers whether you prepare the meal or have it made. Or, if your guest list includes family and super close friends, it wouldn't be completely horrible if you asked your guests to bring a dish if you're really watching your pennies. Then again, going all out may be an option for you by serving a catered meal. No matter how or what you serve, a bonus is if you want to put the food over the top by theme-ing it with the party. This is where it could really get fun.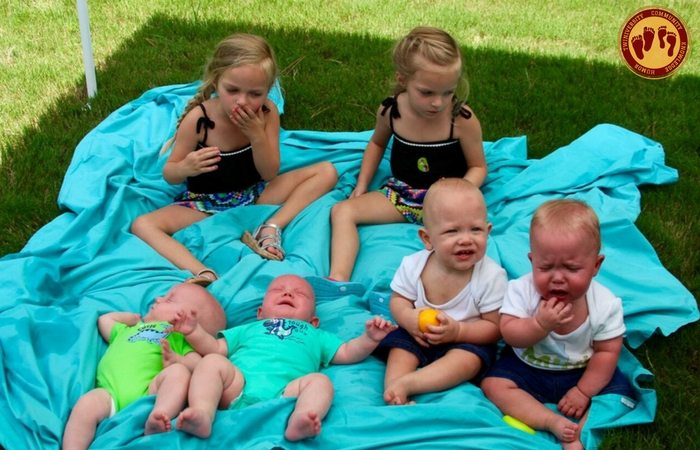 Theme
Speaking of themes, who doesn't love the idea of a sweet Tea for Two themed first birthday party for twin girls? Or the over-done Thing One and Thing Two birthday party theme for twin boys? Or the ever so classic Mickey and Minnie birthday party theme for boy/girl twins. There are what seems like about a zillion party themes out there, so you shouldn't have any trouble finding what suits your twinners' personalities. After all, you've now had almost one whole year to learn who their personalities are growing into. From the initial invitations to the optional parting party favors and in between, the theme can be incorporated as much or as little as your heart, wallet, and calendar desire.
Gifts
What's a party without gifts? Or is it? Like the other aspects of the celebration, gifts are no different in how they're handled, depending on the family. Some may kindly ask for no gifts (but be prepared to get them anyway), and some may go as far as creating a well thought out registry/wish list for the twins' birthday. This is a personal preference like the venue, guest list, food, and theme. Neither asking for no gifts or distributing a list are inappropriate or faux pas, but just know that either way, you're likely to get things, mostly toys, which you may not need, want, or have room for. Be thankful for everything, though.
With gifts comes the decision to open them at the party in front of the guests, or wait until after the party and enjoy opening them with less pressure. Phew. So many decisions for the special day; there are not right or wrong answers for any of them.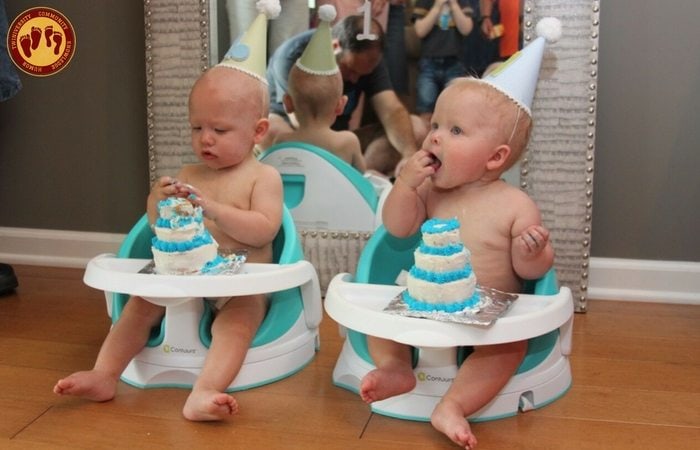 The cake
Now comes the most important decision of the first birthday party planning – the cake smash! Will the twins do this? What kind of cake will they eat? What will the twins wear? (Less is more for easy clean up.) Where will they sit? How will you decorate for pictures? All these decisions can be as elaborate or simple as you choose. Erring on the side of simple is suggested. This is such a quick experience so it's most important to enjoy the fun sweet moments rather than over-plan how it will look and go. It's all about the traditional experience.
Pictures
Since you've worked to plan all these details of your twins' first birthday party, make sure you have plenty of pictures to document the milestone day. Designating someone to take pictures is recommended. Actually, designating others to do several things at the party like keep the food and drinks filled, organizing the gifts, keeping the kiddo guests occupied, and cutting and dispersing the cake will allow you to enjoy the festivities that you've spent time planning. Enjoy this celebration of the twins. It's for you as much as them!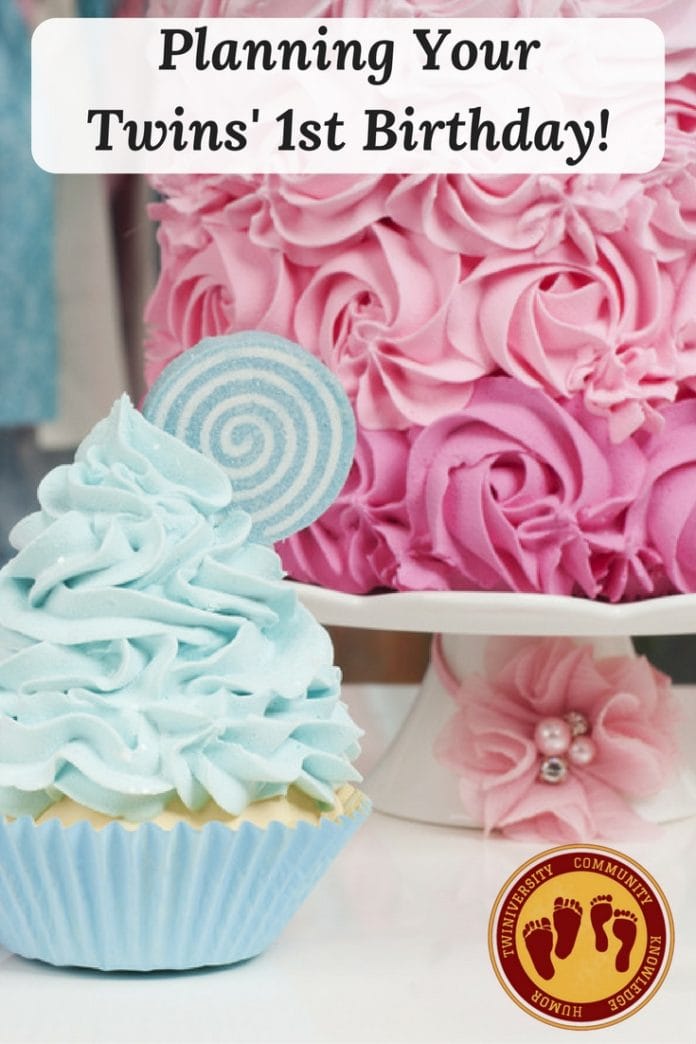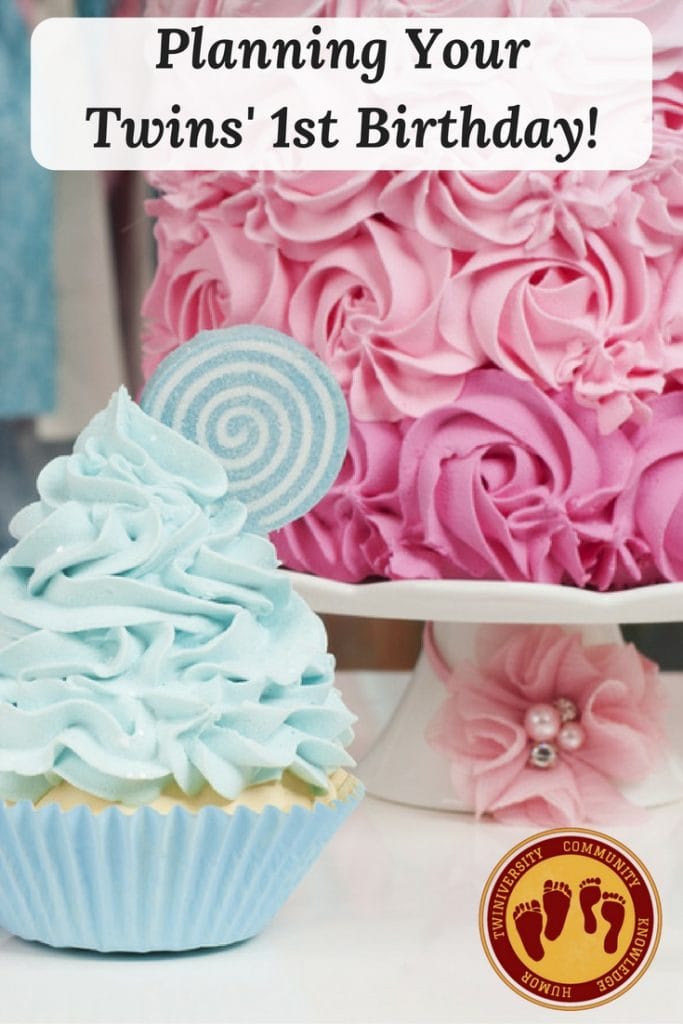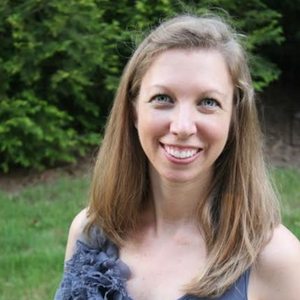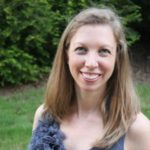 Liza Mead is a stay-at-home-mama to fraternal twin boys and has a background in interior design and marketing, both of which she works in second to her favorite titles as Wife and Mommy. In Raleigh, North Carolina, when her twins are content or sleeping, she spends time organizing, being involved in church events, and event planning. She's thankful for the blessing of each day's new memories created. For articles by Liza on Twiniversity, click here.
---
Related Articles
---
The rate of twin births has risen 79 percent over the last three decades, and continues to increase. A mom of fraternal twins and a national guru on having two, Natalie Diaz launched Twiniversity, a supportive website with advice from the twin-trenches.
What to Do When You're Having Two is the definitive how-to guide to parenting twins, covering how to make a Birth Plan checklist, sticking to one sleep schedule, managing double-duty breastfeeding, stocking up on all the necessary gear, building one-on-one relationships with each child, and more.
Accessible and informative, What to Do When You're Having Two is the must-have manual for all parents of twins.
---
Whether you're a twin parent in the big city surrounded by scores of resources, or a triplet parent out in the country with no one around for miles — our multiples parenting forums are for YOU! Sign up for FREE and connect with people who are just like you — parents of multiples looking for advice, parenting tips, or even just people to chat with who will understand what you're going through. Our forums are open to people all over the world and we offer scads of specialty rooms to find others who are going through the exact same thing as you. Check it out today!
---
Twiniversity is the #1 source for parents of multiples and we are growing faster every day!
Find us all over the web:
Or contact us by email at community@twiniversity.com