Everyone knows the saying "A New Year, a New Me", but how many of us actually take it seriously? Of course, we all start with the best of intentions – "this year I will lose 20 pounds", or "this year I will definitely budget my money better". Wouldn't it be great if we moms made resolutions that we knew we could really keep?
For me personally (while I would love to lose 20 pounds or save a ton of cash), my biggest struggle since becoming a mom has been to let things go. To help you understand this important resolution, you need some background information. Prior to popping these babies out, I had everything planned out perfectly:
Meet my soulmate in college: CHECK
Get married at 25: CHECK
Buy a house and never have to rent: CHECK
Have a kid at 30….
Well, I edited that last one and I suppose that was where things started going off the rails. My husband and I decided we should have a baby a bit early since he is a few years older than me and having serious baby cravings. So, I got pregnant at 28.
Ever since we found out it was twins and not just one baby like I planned, I've had to amend my control-freak tendencies. I've had to tell myself "Self, it's ok if the baby falls asleep at 9:56 instead of 10 am", "Self, it's ok that he only ate 13 Cheerios instead of the full 15" and "Self, if he refuses to wear the bear shirt and wants to wear the dinosaur one and not match his brother it's ok."
It likely doesn't help that I made this resolution for myself as my boys turn 2. I promised that for everyone's sanity I needed to just hum that Frozen soundtrack in my head over and over and just LET IT GO. You can't hold me back anymore neurosis! I understand and accept, deep (deep) down in my soul that the older they get the less control I will have. Now is the time to get ahead of this thing before it controls me.
Another issue that I think all of us moms struggle with is being present. It's so easy with all the distractions around us (smart phones, TV, tablet, the huge crazy ridiculous massive mess my kids are making by spreading every toy with more than 50 pieces all over my tiny living room) to forget that you are raising awesome little human beings! I would feel terrible when my mother would say "have you noticed that Grayson dances when he hears this one song?" and I had no idea what she was talking about. I get so consumed with everything around me, or what my friends have been doing that I can no longer do, that I was barely paying attention to what was right in front of me.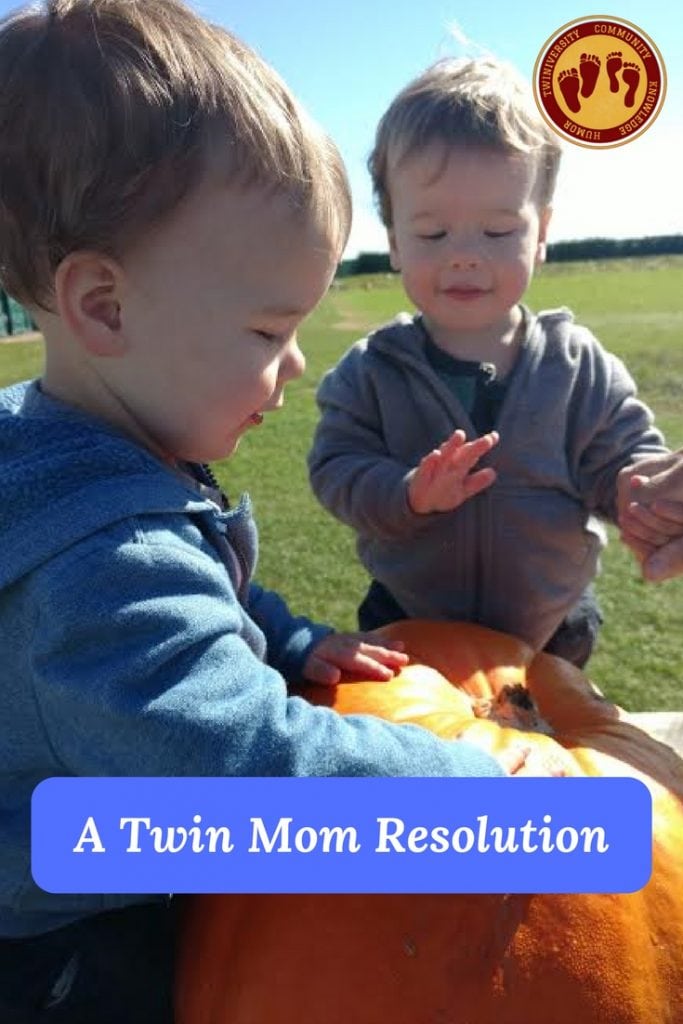 Right before my eyes, my babies are little boys. Life with them is no longer feed, change, sleep, repeat. They are learning, growing, developing opinions and preferences, and absorbing the world around them at a ridiculous pace. They love dinosaurs, the color blue, and books by Dr. Suess. They repeat everything you say even though "blueberries" sounds like "boobees", but of course "jackass" sounds perfect (whoops).
I'm not saying that getting fit or creating a savings account aren't worthy goals, they are. However, keeping a resolution for an entire year is a task not taken lightly. I've never truly been successful in resolutions, if I make one at all. This year in 2017 I am setting myself up for success. I know these resolutions will improve my life, and in turn make everyone around me happier as well, and I think knowing that will help me stay on track. In my humble opinion, the best resolutions are the kind that have long-term positive effects.
What are your resolutions for this year?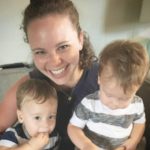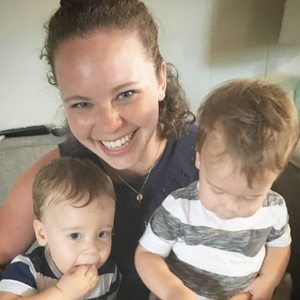 Mallory Kerley is a first time mom to two-year- old identical twin boys. No, twins do not run in her family, yes she's sure they are identical, yes her hands are full. She lives on Long Island with her husband, works full-time as a public relations professional for a non-profit organization and volunteers with homeless animals with all of her spare time.
---
Related Articles
---
The rate of twin births has risen 79 percent over the last three decades, and continues to increase. A mom of fraternal twins and a national guru on having two, Natalie Diaz launched Twiniversity, a supportive website with advice from the twin-trenches.
What to Do When You're Having Two is the definitive how-to guide to parenting twins, covering how to make a Birth Plan checklist, sticking to one sleep schedule, managing double-duty breastfeeding, stocking up on all the necessary gear, building one-on-one relationships with each child, and more.
Accessible and informative, What to Do When You're Having Two is the must-have manual for all parents of twins.
---
Join our FREE forums and connect with parents of multiples all over the WORLD! Visit http://twiniversity.com/join-twiniversity
Whether you're a twin parent in the big city surrounded by scores of resources, or a triplet parent out in the country with no one around for miles — our multiples parenting forums are for YOU! Sign up for FREE and connect with people who are just like you — parents of multiples looking for advice, parenting tips, or even just people to chat with who will understand what you're going through. Our forums are open to people all over the world and we offer scads of specialty rooms to find others who are going through the exact same thing as you. Check it out today!
---
Twiniversity is the #1 source for parents of multiples and we are growing faster every day!
Find us all over the web:
Or contact us by email at community@twiniversity.com