You may not know, but the Diaz Duo love riding horses, especially Nat's Baby A, Anna. Recently she had the opportunity to review the Schleich Riding Centre which is part of the Schleich Horse Club line of toys. Here's what Anna had to say about it!
---
Hi, I'm Anna. I've loved horses since I was a little girl. They are majestic and beautiful animals and I've always had a ton of horse toys. My favorite stuffed animal is a horse. His name is Softy. I've slept with him since I was four years old and I even take him with us on vacation. Horses are part of my life everyday.
When my mom asked me if I wanted to check out the Schleich Riding Centre toy, what do you think I said? Of course I said yes. Who doesn't like to play pretend with a horse toy?
I made this short stop motion video to show you around the toy a bit. Take a look and tell me what you think.
Note from Nat: The toys do not move on their own or have any voices. This is a video that my daughter created to show you around the toy.
Some of my favorite parts of this toy was it's realistic accessories. If you didn't know, brushing a horse is VERY important. Ever have a pebble in your shoe? Know how much it hurts? That's how horses feel when they have pebbles and dirt trapped under their fur and then the saddle is put on. If you don't brush a horse correctly, they won't just be uncomfortable, they will get sores too that can sometimes bleed. Taking care of my pretend horses was easy with this toy since it came with THREE different brushes, a horse pick, a curry comb and a soft or hard brush.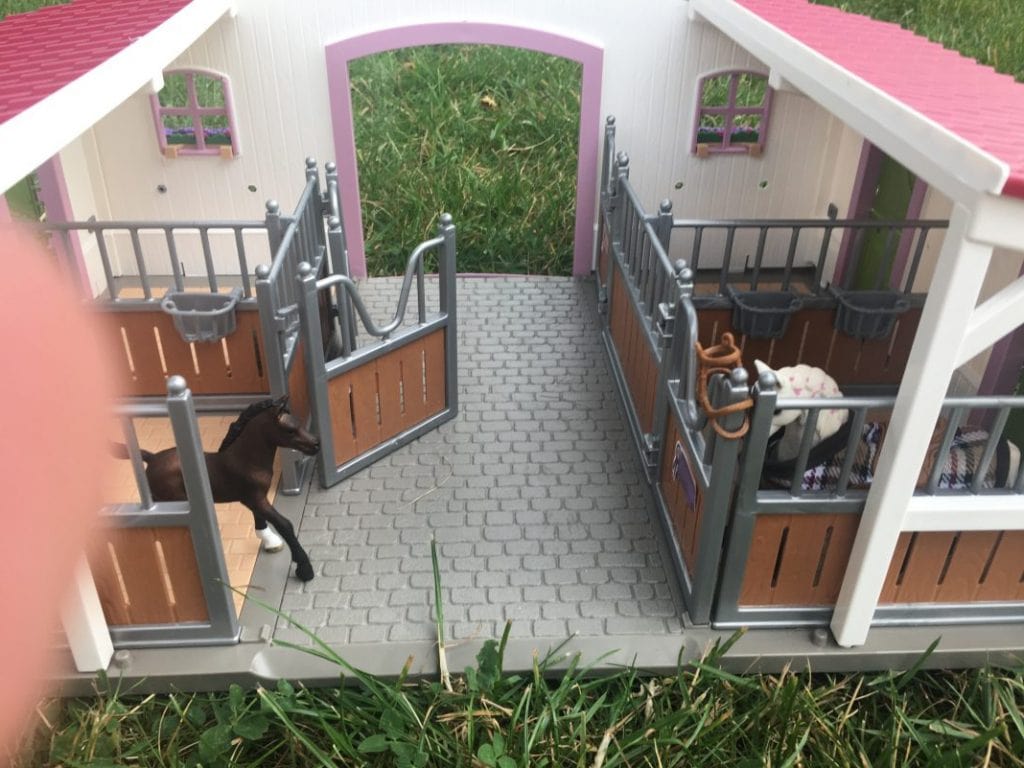 Another thing I LOVED about this toy is that it had plenty of places for my horses to live. This toy also comes with TWO horses. Well one horse and a pony in addition to me, a little girl doll that I pretended was me.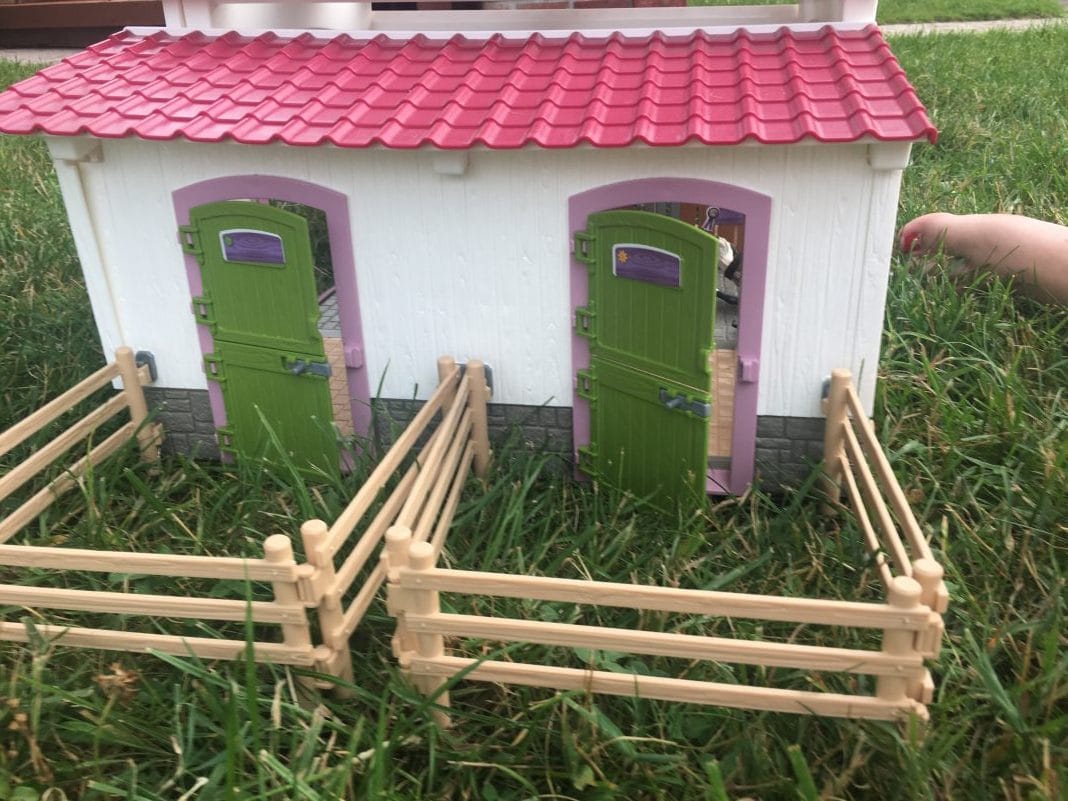 I was happy that it included a saddle pad, a lead, a bridle, and a saddle for the horse. If I didn't go to riding camp, I might not have known what these pieces were, but since I've been going for two years, I was amazed at how lifelike the pieces were.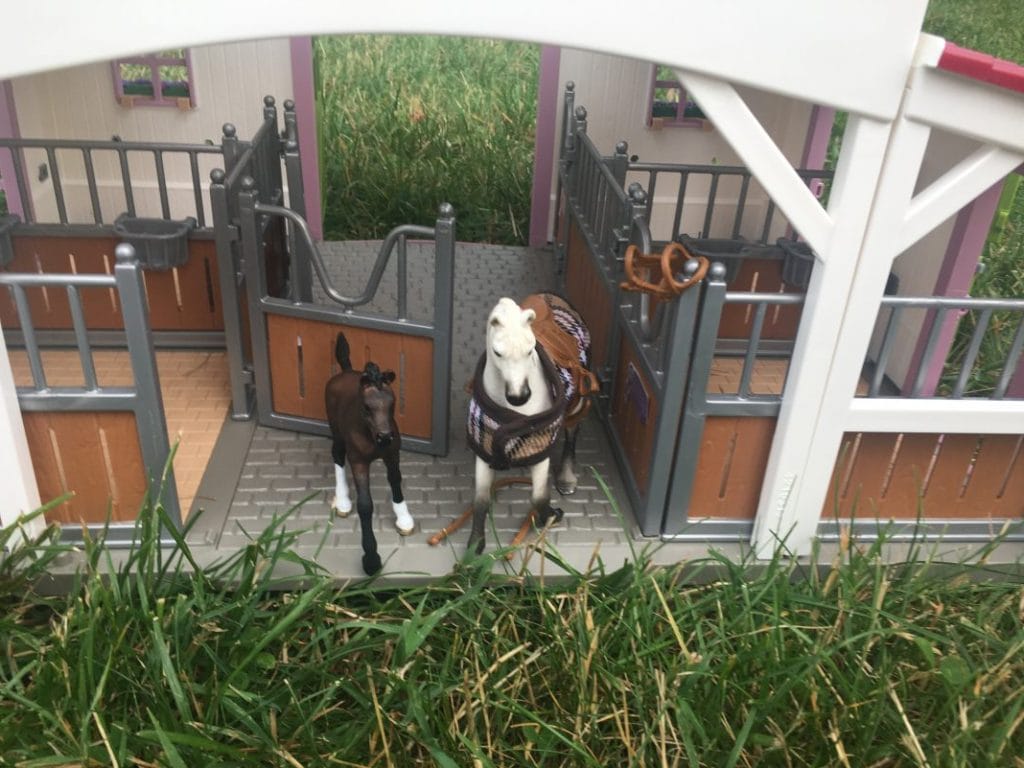 This toy includes the riding centre, 12 paddocks (gates), flower boxes (which go under the window), an Arabian mare, an Arabian foal, a rider (me), leisure saddle, bridle, blanket, headstall, hay, hay feeder, drinking trough, saddle holder, massage brush, harness, hoof pick, grooming box, carrot, green apple, pitchfork, stickers.
Should you buy this toy? Yes, this toy is perfect for any girl (or boy) that loves horses. You might also want to buy another person figurine and another horse. It would have been fun to have my friends play with a horse and girl too.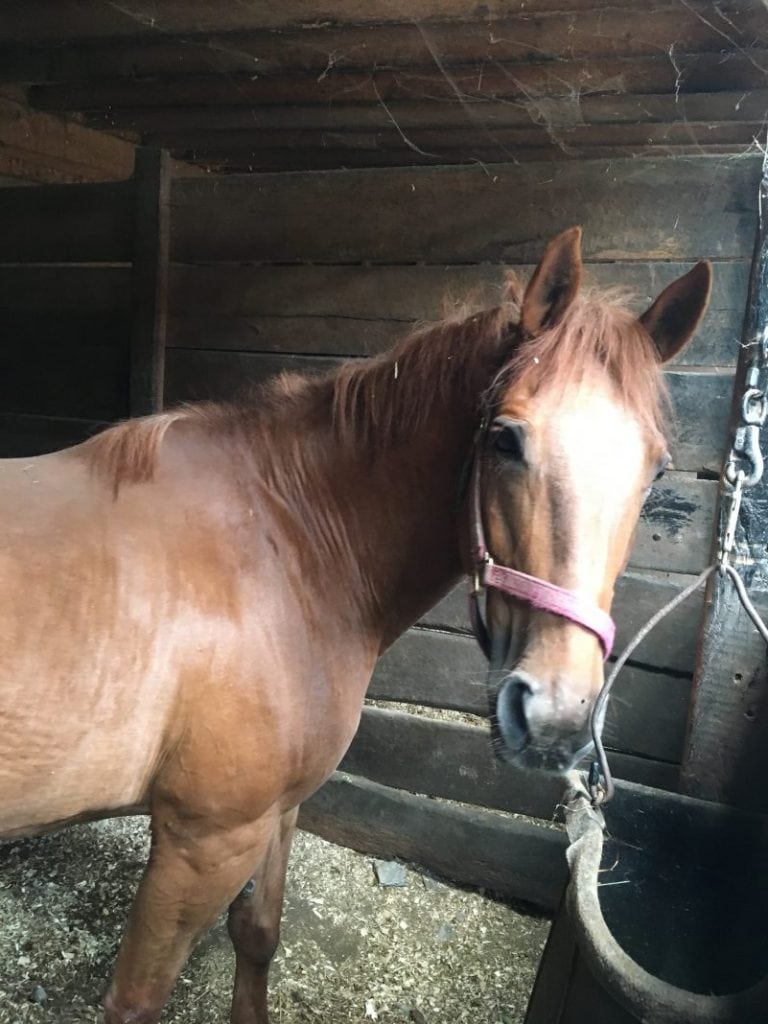 ---
THIS CONTEST IS NOW CLOSED