Hey gang, listen up! We've got a great article for you today on how to get your kids through cough and cold season, plus a giveaway from our friends at Vicks VapoRub! One lucky family will take home a $100 VISA gift card. Just enter below for your chance to win, and make sure to stock up on plenty of Vicks VapoRub this winter. It's mom's first line of cough defense!
THIS CONTEST IS NOW CLOSED
This is a sponsored post. All of our opinions are our own.
Did you know…
1. VapoRub's medicated vapors last up to 8 hours to help moms and children get cough relief so they can get rest
2. VapoRub is the #1 pediatrician recommended cough rub and is clinically proven to reduce coughs
3. VapoRub offers safe cough relief for people 2+ years of age
4. VapoRub starts working instantly so when your child has a cough, you can trust it to help bring relief
5. VapoRub provides long-lasting cough relief so your kids can sleep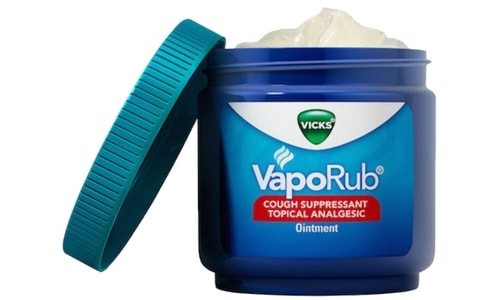 Vicks VapoRub is a Twiniversity Mom Squad MUST HAVE for kiddos age 2 and up. For our little ones between 3 months and 2 years old, try out Vicks BabyRub, a non-medicated formula that contains fragrances of eucalyptus, rosemary, and lavender. Combined with your loving touch, it is perfect to calm, soothe, and relax your baby.
---
5 Tips to Get Kids Through Cough and Cold Season
For most twin parents, winter with multiples is full of snowball fights, indoor play places, and cozy snuggles by the fire with two cups of hot cocoa. But it will also be full of matching congestion and not-so-cute colds. With cold and cough season upon us, it's important to safeguard your adorable duo and the rest of your family from catching and sharing viruses.
Prevention is key. If you follow these five simple tips with your kids, you can increase the chances of preventing those unfriendly winter season bugs: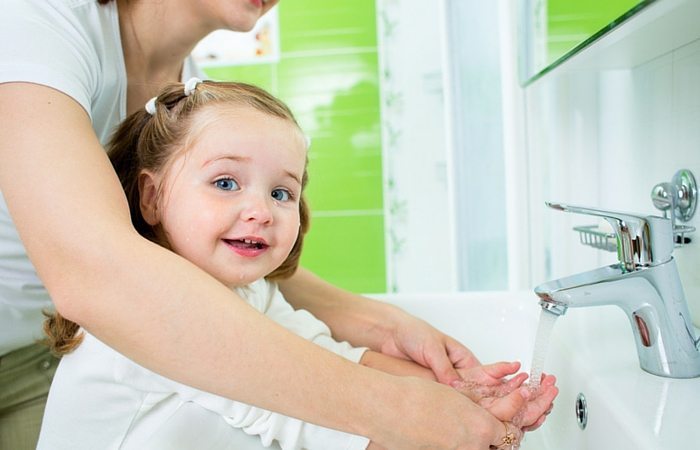 1. Maintain good hand hygiene.
This one is a no-brainer. It's impossible to overstate, though. Make sure you and your little ones are washing hands before and after meals, after bathroom breaks, etc. When you're on the go, you should also keep a bottle of instant hand sanitizer with you when a sink is nowhere to be found.
2. Avoid crowds.
Given it's most likely freezing outside where you are, it will be hard to avoid indoor crowds while you're trying to keep your kids busy at museums, libraries, and indoor play places. Most of the parents in your town will be in the same boat, also trying to get out of the house while avoiding the cold outdoors. Try to limit your crowd exposure by arriving at off-peak times, like right at opening or 1 hour prior to closing. And keep the hand sanitizer coming!
3. Screen your holiday guests for recent colds or illnesses.
Speaking of hosting loved ones and family at your home, be sure to ask any guests beforehand if they've had any runny nose, cough, or fever (or worse) in the past 2 weeks. If they have, it's probably best to kindly ask them to come back another time when they're feeling better. Surround sound is nice, but not when it's the sound of coughing coming from your multiples. This is an absolute must for little babies, especially if they are preemies; at this age they are extra susceptible to infection due to their low immune systems. If you must host guests that are sick, lay down clear rules for no contact with the babies.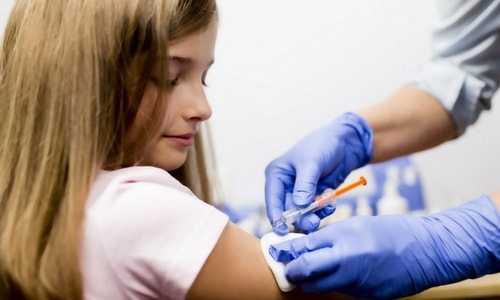 4. Get your flu shots!
You've heard it before, and you'll hear it again. The Centers for Disease Control and Prevention recommends the influenza vaccine for everyone over 6 months of age, especially as kids under 5 years are at highest risk for complications related to the flu. If your twins are under 6 months, then you and the rest of the household should get your own flu vaccinations to protect the babies. And no, getting the flu shot does NOT give you the flu.
5. Don't let the kids share utensils, cups, bottles, or pacifiers.
Just when you've finished teaching your children that "sharing is caring," you then have to rewind and explain why sharing is actually NOT always caring (such as when it's cold and cough season!) Keep their cups, bottles, utensils, and pacifiers separate to prevent spreading a lurking virus among the family. If your twins are infants, then it's a good idea to keep several back-up pacifiers in your diaper bag when one falls on the germ-covered ground.
If your multiples unfortunately catch a cold, here are five key actions to help get them through it:
1. Keep these items handy: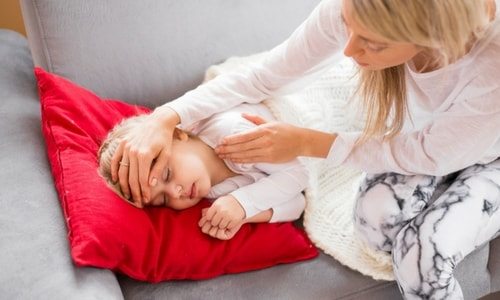 2. Let them rest.
Your little ones' bodies will heal best if they have down time. Let them nap and don't push them too hard during the day.
3. Keep them hydrated.
Your kids' appetites will likely dwindle when they're feeling under the weather. Decreased fluid intake and an upset stomach coupled with a fever can quickly lead to dehydration. It's important to give plenty of fluids to keep your twins hydrated and to monitor them for adequate urine output.
4. Still encourage good nutrition.
When children get sick, their bodies and immune systems can become even more stressed without the proper nutrients. It's essential to make sure that what they do eat is considered healthy.
5. Call your child's pediatrician for any concerning symptoms.
Symptoms to notify the pediatrician about this cough and cold season can include (but are not limited to) fevers of 100.3 or higher, cough, congestion, difficulty breathing, muscle aches, decreased appetite, vomiting or diarrhea, etc. as these can lead to something more serious.
Cough and cold season is difficult and stressful, but remember… it's a season! Which means that this too shall pass. Soon enough it will be spring and colds and coughs will be a distant memory. Keep your eye on the prize!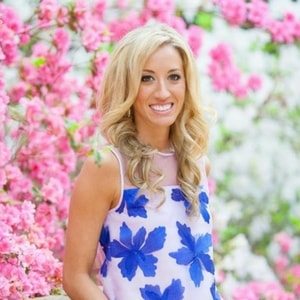 Michelle Joyner is a Dallas native that recently gave birth in October 2017 to her 2-month-old boy/girl twins, Ames Sterling and Joules Violet. While working in pediatrics for almost a decade, she has earned a few degrees in nursing including a Masters of Science in Nursing and Doctor of Nursing Practice from Duke University. She currently works as a pediatric nurse practitioner in an inpatient pulmonology unit and enjoys writing medical research articles for publication. When she is not busy caring for her twins or working with other children, she and her husband spend time sharing their admiration for photography and art. Follow Michelle's blog about twinhood on Instagram @twinsidescoop for more!
Complete the entry form below for your chance to win $100 VISA gift card in the Vicks VapoRub giveaway! Contest closes 1/11. Limit one entry per person. Open only to US residents who are 18 and older.
---
Related Articles
When Cold Season Strikes: Caring for Two Sick Babies
Dealing With Cabin Fever With Twins
Surviving Hand Foot Mouth Disease With Twins
---
THIS CONTEST IS NOW CLOSED
Sweepstakes Terms & Conditions