Having one baby in the NICU is really hard. Having two (or more) stay there for months is just as devastating. But how do you cope when one baby is ready to go home and the other isn't? How do you manage your feelings and your new life, being grateful one is home with you while feeling so incomplete?
My identical twin girls were born at 28 weeks. They met many milestones very quickly, River (Baby A) meeting them about 2 weeks ahead of Lydia (Baby B). Once things started to look great for their homecoming, my husband and I started prepping the house for our new lifestyle – two adorable, premature babies. River and Lydia were on the 7-day countdown together, thriving. Then, the call came.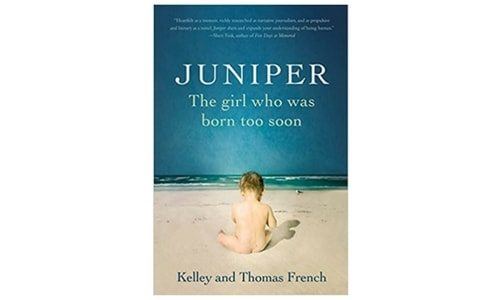 I remember like it was yesterday. We had hired cleaners to make our home spotless, clean vents, and get all the dust and dog hair out of sight. I was sitting on the couch, finishing up the book "Juniper: The Girl Who Was Born Too Soon" (an EXCELLENT book for parents of preemies, if I may add), my NICU bag all packed for the day's visit. Then, my phone rang. It was the familiar NICU number, and my heart sank. I answered the phone trying to keep my voice leveled, and the nurse was very sweet and kind, relaying the message I didn't want to hear. "River is doing great, you can go ahead and bring her car seat for the test. Lydia choked while she was drinking her bottle. She turned blue and couldn't recover on her own, and we had to intervene with a little oxygen, so she's restarted her countdown and won't be doing a car seat test today." I don't remember the end of the conversation, only that I wanted to cry, scream, start the day over. My husband was arriving home from San Francisco, and I'd have to tell him the bad news in person. My brain latched on to the sentence, "This isn't fair," and repeated it over and over, until I couldn't handle it anymore and locked myself in the now-clean downstairs bathroom and proceeded to sob.
Two days later, we headed to the NICU to bring River home and I was a cluster*&%! of emotions. I was overjoyed that one of my babies would be in my arms all day, that she beat all odds and was coming home in excellent health after a 49-day stay at the NICU. I was crushed that Lydia would be staying for who knows how much longer, and that she had restarted the countdown all over. I panicked thinking of how I'd have to split my time not only between the two babies, but between two separate places. I felt like I was abandoning Lydia as we packed all of River's little things and placed her in the car seat. I kept telling Lydia that I'd see her tomorrow, that I was so sorry I couldn't take her home, and that I loved her so much.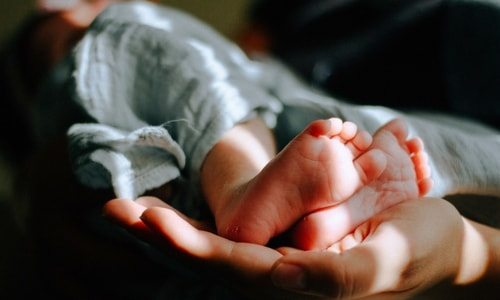 Believe it or not, there was ONE good thing about this. Having River home gave me a glimpse of what being a mom was like. She was a fairly easy baby, and we had lots of cuddles in the early hours of the morning. I breastfed her, and pumped for Lydia at home. Then, at around 10 am every morning, I'd feel the incoming panic setting in. I have to go see Lydia. I have to go see my baby. I hope she knows I'm not neglecting her. I hope she knows I love her. To add insult to injury it was flu season, which meant I couldn't bring River back into the NICU when I'd go visit Lydia. Since my husband and I don't have family in town, I'd leave River at home with him and go to the hospital every day, a new panic attack forming during the drive there.
Postpartum depression and my never-ending struggle with Bipolar Disorder weren't making things any easier, and I'd play Johnny Cash's cover of "Hurt" and cry along the entire way to the NICU and back. I remember going in Lydia's room and picking her up, snuggling her tiny little 4lb 14oz face, and telling her how much I loved her and wanted her home with me. It didn't help that she had to restart her countdown countless times the first day she was without her sister, then had it restarted again for the next 3 days, one to three times a day. I'd cling onto her and cry, breastfeed her while crying, and hum to her in between sobs.
She came home 11 days after River, and though that doesn't seem like a long time, it felt like an eternity. It took a huge toll on me, mentally and physically. I was in a constant state of despair, making sure I had enough time for River at home and Lydia in the NICU, then time for myself once I got back home from the daily hospital visits. Then to pump for Lydia while attempting to keep the breastfeeding going with River, trying to sleep when I could, and making sure I had my NICU bag all packed up and replenished for my next visit. It was too much. Mentally, postpartum depression, Bipolar I, and the "preemie mom guilt", as I like to call it, completely took over. I was in a destructive cycle of blaming myself for their premature birth, blaming myself for enjoying alone time with one baby, blaming myself for crying around Lydia, blaming myself for all the stress and lack of sleep which was causing my milk supply to tank dramatically.
To this day, months later, I still feel a twinge of guilt when it comes to Lydia. It pains me that I had 11 whole days with just River at home. 11 days of getting to know her in our own home. 11 days of middle-of-the-night snuggles and cuddles and giggles and diaper explosions, all while Lydia was still in the NICU. I have come to terms with the fact that she stayed longer because she needed to, and I can't imagine if she had come home and had an issue with recovering from choking. I have come to terms with the fact that Lydia knows I love her and didn't "abandon" her, and that there's no preference when it comes to them. Though it's a kind of guilt that comes with the situation, the key is to not let it affect how you parent and take care of your babies. For all it's worth, they have no idea what's going on (gotta love baby amnesia), and they won't ever feel the difference in time spent with you as you feel it.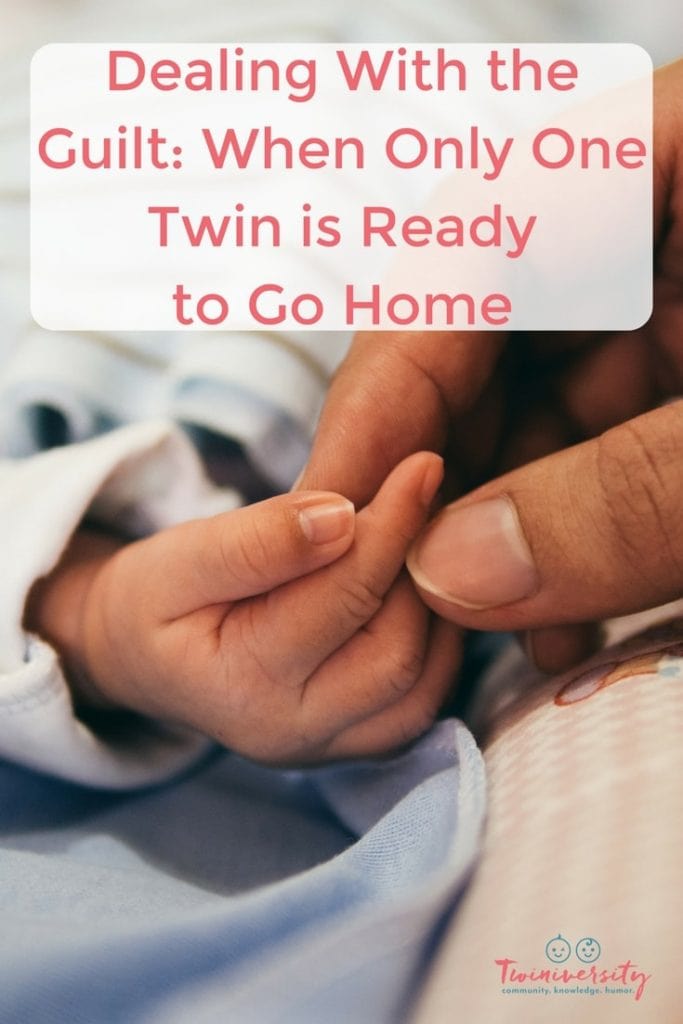 The bottom line is regardless of how many days your babies spend in there, or how long it takes for the other baby to come home with you, they're there for a reason. You can't blame yourself for it, and you can't let the unbiased unfairness destroy you or take over your feelings during this process. Any kind of NICU stay is already unnerving, but trust in the doctors and nurses, and above all, trust in your babies. They want to come home. Some may take a little longer to get the hang of things that are absolutely necessary to have a healthy, normal life, but they do get there. Together or separate, your babies do get there.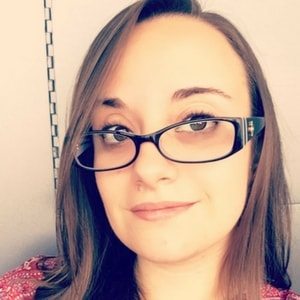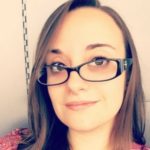 Camila Servello is a mother of identical twin girls, human to a pup, wife to an amazing man, Brazil native, airline employee who loves her job. I've always loved writing, and I've found the perfect reason to do so – my crazy, perfectly flawed life. Honesty is key when it comes to handling all the curveballs life throws at us, so don't expect any less from me. You can read more on her blog Confessions of a Working Mom of Twins.
---
Related Articles
When One Twin Has Major Medical Issues
Dealing With The Guilt of Being A NICU Mom