Some people like the Super Bowl, others can't wait for the World Series, me…I can't wait for the Oscars! The red carpet, the flashing lights, the dresses! I'm in awe of it all. If you share my passion for the cinema and are equally as looking forward to Sunday, March 4th (Oscar Sunday!) like I am, here are some tips on how I'll be celebrating with my Oscar viewing party. But shhh, don't tell my friends and family that are attending my party because I want it to be a surprise.
Did you catch Nat's Day 1 Oscar Showcase on Instagram? Don't worry, we summed it up for you right here!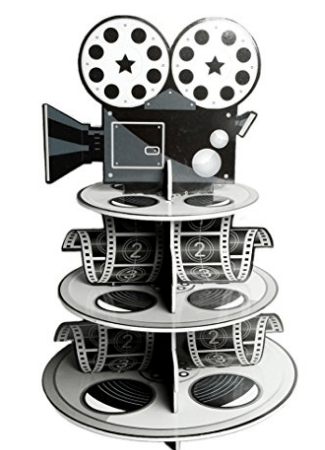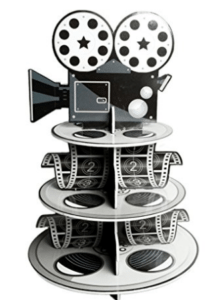 Decorations are key! It's actually simpler then you think. Think, black, white, and red! We buy a lot of fun stuff, like this movie-themed cupcake/snack holder, but so many items can actually be made yourself. Pinterest is FULL of great Oscar/Movie party ideas but I'm not as crafty as I'd like to be, so I have to resort to buying a lot of my decorations. Amazon has a slew of them here which you can Prime to your home in time for the big show.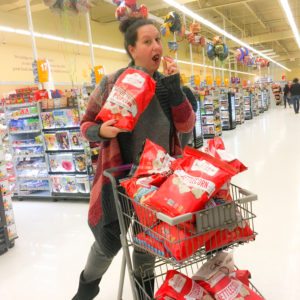 Have great snacks and drinks that can be done ahead of time so you can enjoy the show. Classic hot appetizers like sliders, pigs in a blanket, and chicken quesadillas will fill your guests up without breaking the bank. You'll want to stock up on all the different flavors of Popcorn Indiana popcorn (including Movie Theater Popcorn, Black & White Drizzlecorn, Kettlecorn, Himalayan Pink Salt, Aged White Cheddar, and Sea Salt!) Their popcorn is addictive and you'll want to stock up on extra to hide for the day after, because I can guarantee the stuff you put out will be GONE by Best Supporting Actress! Create a signature "mocktail" that all ages can enjoy. This non-alcoholic white sangria is perfect for kids and adults (and you can swap out the grape juice for wine for the grown-ups).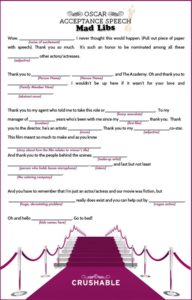 Create games about old Hollywood movies. Spark a fun Oscar bracket debate and determine as a group the best BEST PICTURE winner of all time (check out this one for a sample). This should make for some good pre-show laughs and you might even learn a thing or two about classic movies you've never seen. Or how about an Oscar-winners themed game of charades? If the kids are joining in, open it up to a "family movie" theme to make it more fun for everyone. How about Oscar night bingo? Or a Mad-Libs style Oscar acceptance speech from Crushable?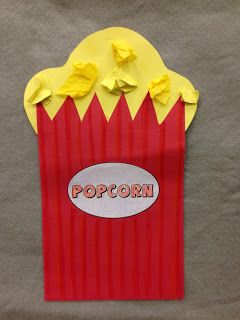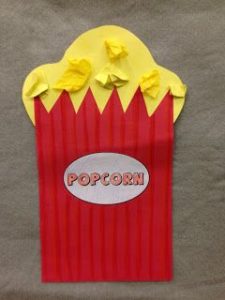 Find a craft for the kids/guests to do to commemorate Oscar night. From creating your own personal "star" on the Walk of Fame, to film-reel sugar cookies, to homemade microphones to improvise your own red-carpet interviews, there are tons of awesome Hollywood crafts to make the party extra fun for all ages.
Have a ballot for everyone to fill out. Print out plenty of copies of the official Vanity Fair Oscar Ballot and have everyone complete them before the ceremony begins. The person with the most correct picks at the end of the night wins a prize!
We hope our tips have gotten your creative juices flowing to make your Oscar viewing party this Sunday a night to remember! Enjoy!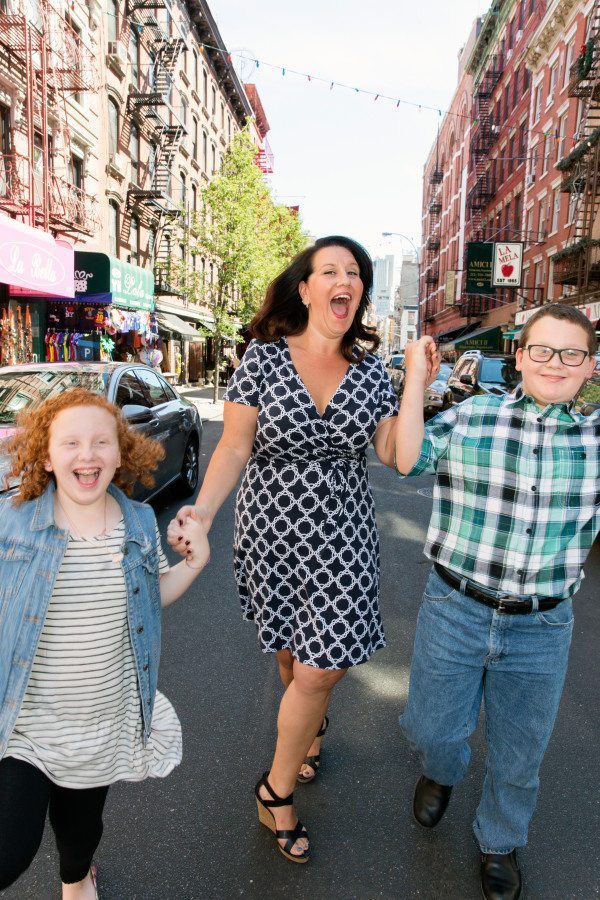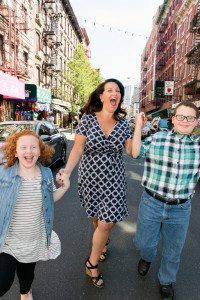 This is a sponsored post thanks to our friends at Popcorn, Indiana. All thoughts and opinions are 100% my own and if you think anyone could ever buy my positive opinion, then you've clearly never met me : ) -Nat