When the twins were born, I knew we would get to a point where I would get to choose activities that were a bit more mature and a bit more entertaining for me. I knew we would have REAL fun days out to places that I couldn't wait to go, not just with my kids, but places I would go with my friends. I'm not saying that the playground and playdates aren't fun, but I knew a day would come that I could do something with the kids that I chose, and the day is here!!!! So we headed out to Broadway to see Kinky Boots!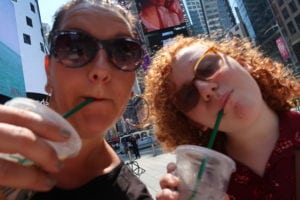 With summer in full swing, I'm trying to take advantage of every moment. Raising teens is FREAKING HARD! (Why didn't you guys tell me!!!). When my daughter and I are butting heads, we are besties. I'm not sure how long this trend will last, but on the days that she wakes in a good mood… NOT the days she waked up like an enraged lion who hasn't been fed in a month and escaped the zoo and landed in a bacon warehouse… I like to think of fun things to do.
My dude (baby b) is in sports camp this week and that leaves me and the (perhaps) angry lion. So on a good day, we jumped into action and decided to be tourists and enjoy a staycation afternoon.
I knew JUST what I wanted to do with her.
I wanted to take her to Broadway.
I wanted to take her to see Kinky Boots.
It's something I rarely get to do and it's something that's usually reserved for family out of town or friends dropping into the city for a quick evening. BUT, now that she's old enough, I can enjoy this special treat with her. YAY! I get to take Broadway back and go with one of my favorite people in the whole wide world…my angry lion!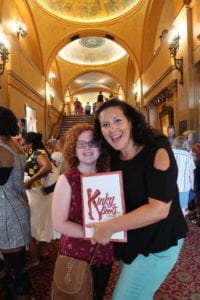 If you read previously, I wrote an article on a trip to see Kinky Boots. I knew from seeing this amazing play that it was definitely a show that the twins can go and see. I could have actually taken her years ago since it's a zillion percent appropriate for kids over 12 (maybe even 11 to be honest) but it was something that I needed to see myself first JUST to be sure she would love it. Even though we are NY'ers I do try to protect my kids from topics that I think might be too mature for them. I'm fine with having an open discussion, but I'd rather that discussion to come at appropriate times. Kinky Boots, although it tells the tale of some super fabulous drag queens, doesn't cover any more risque topics then the kids are seeing on the news or talking about in their group texts at this age. People are who they are, and how awesome for this generation to see it just the way it is. YAY! Progress!
SIDE STORY: If you've ever taken a Twiniversity class in NYC, I often go off on tiny tangents. Kinda like I do during my live feeds on facebook. One tangent that usually comes up is that I have THREE favorite topics to discuss if we were ever to have drinks at a bar. 1. Placenta, 2. Drag Queens and 3. Twins (hello!).
The Drag Queen topic comes up as a favorite since I grew up with a good family friend who was a man that liked to wear woman's clothing. That person has since passed away, but they played a significant role in my life. They taught me that what a person wears, doesn't mean POOP about who a person is! So seeing Kinky Boots was something I was dying to see when it first started it's Broadway run in 2013.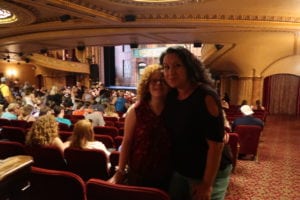 A bit about WHY this was my first choice for my daughter and I…
Kinky Boots is the winner of SIX 2013 Tony Awards, including Best Musical!
Kinky Boots features a Tony Award-winning score by Cyndi Lauper! (Hello!! Girls Just Wanna Have Fun!)
Kinky Boots tells the uplifting and heartwarming tale of Charlie, a young man reluctantly taking over his family's struggling shoe factory and looking for a fresh idea. Charlie meets and finds inspiration in Lola and together, they discover that it takes a good friend to make a great pair.
Kinky Boots has won every major Best Musical Award and is represented around the world with the Tony Award-winning Broadway company now in its sixth year!
The songs are infectious! I bought the soundtrack the minute I left the theater.
The cast is TO DIE FOR! I literally have a Broadway crush on one of the players and even friended them on twitter…they friended me back! EEK!
The story is SO FREAKING appropriate for tweens and teens! Acceptance is the main theme throughout the show! Kids NEED to see this.
The price is right! You can usually find good deals on tickets if you plan ahead.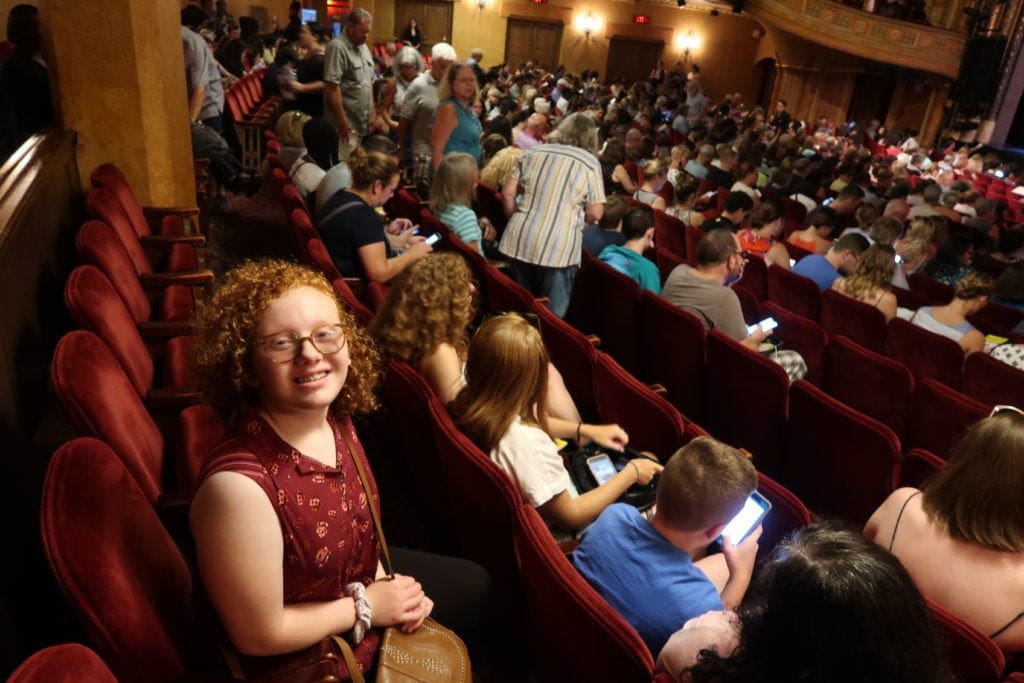 So did she love it? What do you think?
SHE DID!
You can NOT help but love this play. LITERALLY! The ending brings EVERYONE from ages 10-100 out of their seats clapping their hands and dancing! No dancing in your seats here! Folks literally GET OUT of their seats and remain standing for standing ovations with giant grins on their faces. The energy in the room is inspiring that when folks say "that gives me life" they are talking about moments like that. Holy Smoke. I wish that I can find that many people, all united, all happy, all celebrating our similarities instead of differences every day. I WISH! Perhaps they should just run Kinky Boots live feeds on a television channel 24 hours a day to bring more joy in folks lives.
So…do you take your twins? Do you take your friends? Do you take your grandma and her Red Hat Society (is that what they call it), YES! You do. You take your daughter, your son, their social studies teacher, the nurse that helped you in urgent care when the twins had their last ear infection, your bus driver, your grocery bagger, and every person in between. This play is appropriate for all and really should be required watching for kids 11 and up! Actually, I think it needs to be required for some adults too.
Celebrate Friendship
and
Don't Forget To Shine!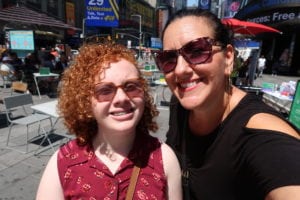 For tickets to see Kinky Boots click here
This is a sponsored post from our good friends at Kinky Boots. They want to make sure that you know this is a family friendly and awesome show like I've described above. If you haven't figured it out by now, all opinions and thoughts are 100% my own and a good review can never be bought here at Twiniversity. Go out and have fun and trust that you'll thank me for this one!