The holiday season is upon us and we need to start our shopping list for all our kiddos! Of course, Twiniversity has you covered. I have spent hours, like for real hours, scouring pages and stores (trying to show some restraint to not buy everything) to give you a carefully curated list.  Remember, for your super littles if you just give them the cardboard box they will have hours of entertainment ahead of them!
---
Hot Toys for Twins 2018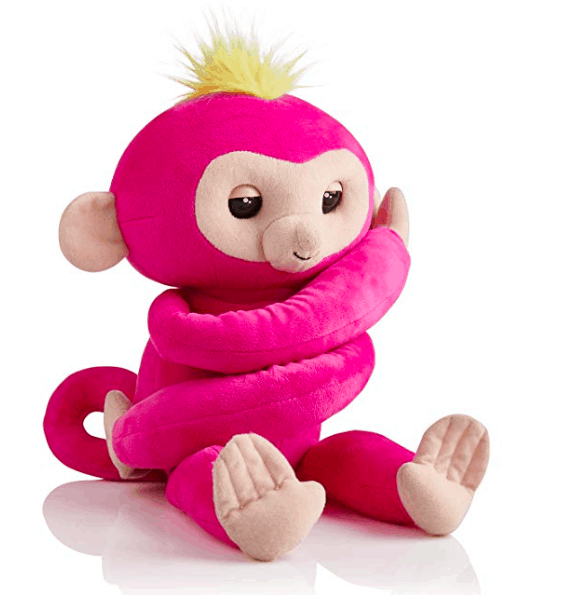 Last year was all about Fingerlings!  Well, they are back at the top of the list, but in whole new forms.  They have wearable full sized Fingerlings HUGS (3 yrs+),  that are interactive! They will give kisses, laugh out loud, and of course give hugs.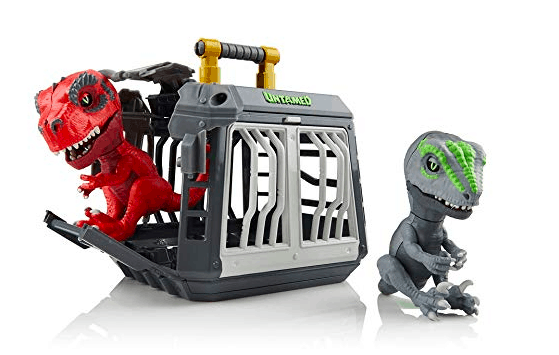 Another amazing Fingerlings product is in response to the love of the dinosaur collection of Fingerlings: the Untamed T-Rex + Raptor Jailbreak Playset (5+). It includes a set of 2 dino Fingerlings that react to sound, motion, and touch and will break out of their cage!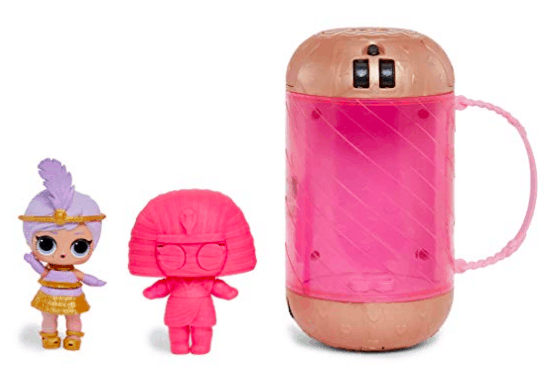 LOL Surprise is another brand that's not going away anytime soon.  They also have a whole slew of products coming out that go beyond the balls of fun that they have featured in the past. The 2 big products on the Hot Toys lists everywhere are the LOL Surprise Eye Spy Series 4 Under Wraps collection (5+). This tiny package comes with 15 "surprises" and a decent price point for all that you get. Included is a spyglass decoder to reveal more surprises and water surprises.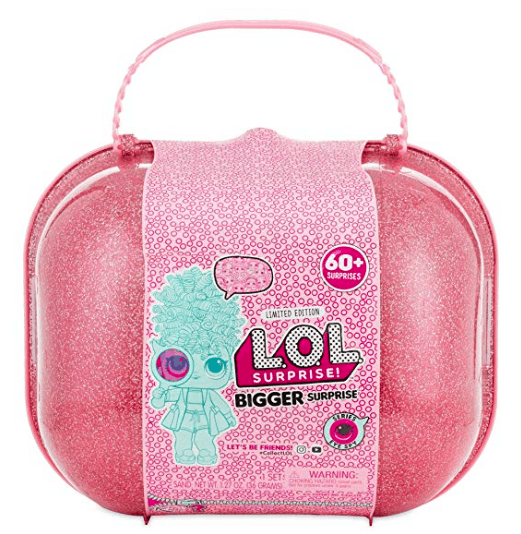 If you are looking for a BIGGER Surprise gift know that there is a collectible purse filled with 60+ surprises or even Biggie Pets that have twins or triplet pets inside! SURPRISE!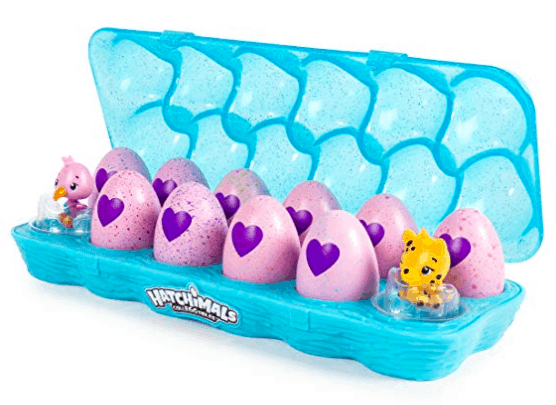 If your kids loved Hatchimals they are going to LOVE this next one. The Hatchimals CollEGGtibles are tiny, super-cute collectibles that you hatch from these tiny eggs in a 12-egg carton, which also acts as a way to store the toys. There are some super cute playsets for the CollEGGtibles to keep your kids playing for HOURS.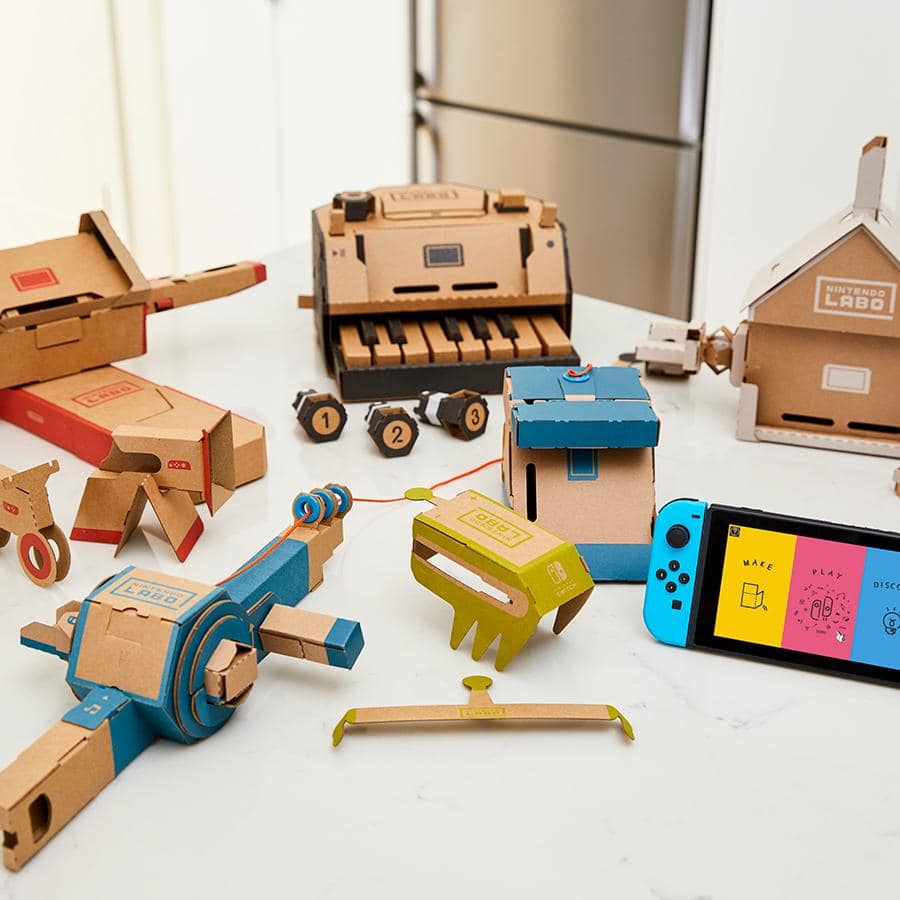 Nintendo has been working overtime to make enhancements to its ever-popular Nintendo Switch System (10+). This year for the holidays they have an expansion kit called the Nintendo Labo Variety Kit. Your twinnies get their own colored controller and then can make, play and discover new things with these kits. The Variety Kit includes five different projects to Make, Play, and Discover: two Toy-Con RC Cars, a Toy-Con Fishing Rod, a Toy-Con House, a Toy-Con Motorbike, and a Toy-Con Piano! Then they use their controllers to bring their creations to life.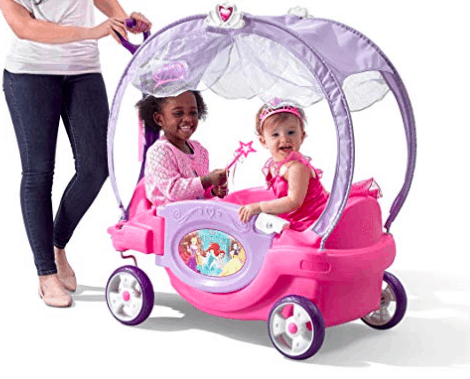 Step2 thinks of it all and this time they have outdone themselves with a Chariot made for your princesses and princes: the Step2 Princess Chariot Wagon! Similar to their awesome standard wagon, there are molded seats and cupholders with a removable canopy to keep your littles cool and out of the sun.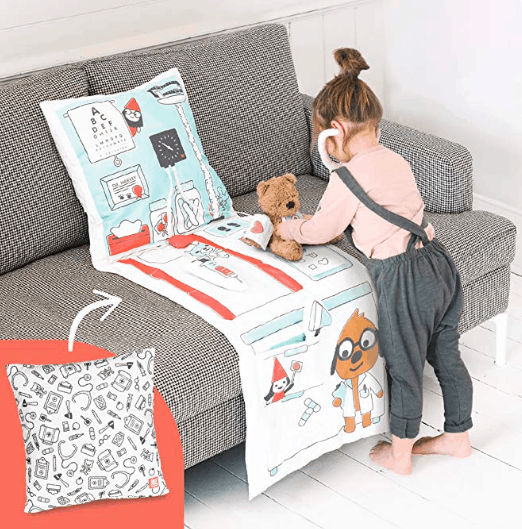 If you have limited space in your home, you are going to love this next one. The Sago Mini 2-in-1 Fold Up Pillow Playset is a minimalist throw pillow with a hidden playset, with secret pockets and plush accessories!  This comes in 3 styles: a doctor's office, kitchen, or dollhouse. Be sure to also check out their line of mold-free Easy Clean Bath Squirters, which come apart to dry out after tubby time.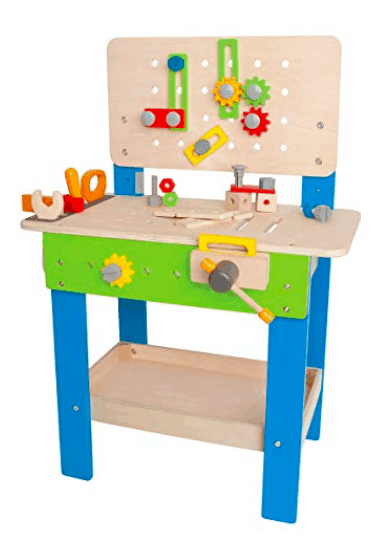 For your little handy-twins, the Hape Master Workbench is a must have! Be sure to add on the Hape Wooden Toolbox and Hape Basic Builder Toyset too! I know my boys LOVE any workbench and toys that let them move and play pretend. With this play set you will be set for hours of entertainment.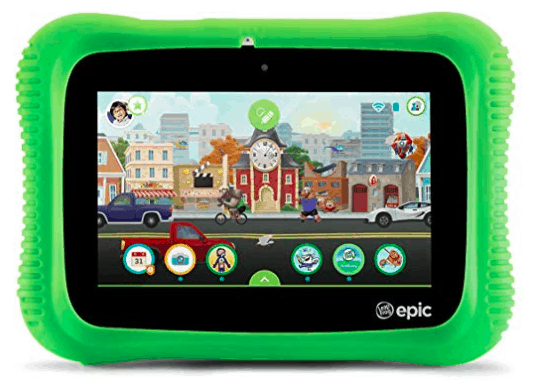 The Leapfrog Epic Academy Edition is an Android-based learning tablet that includes exclusive full-access to LeapFrog Academy, the new learning subscription service from LeapFrog. The tablet is packed with kid-appropriate on-board learning content plus access to Leapfrog's award-winning library including hundreds of games, apps, videos, and music. Parental controls allow you to set time limits, manage apps and services, and add features such as web, Netflix and Android apps as your child is ready.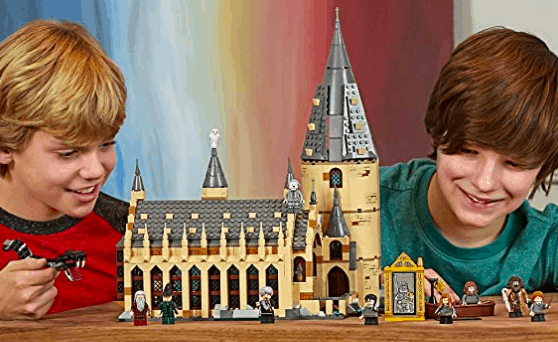 For the Harry Potter lover in your life, comes the LEGO Harry Potter Hogwarts Great Hall Building Kit. Buy it for yourself or your twinnies and help them piece together this 878 piece kit complete with LEGO Harry Potter, Ron Weasley, Hermione Granger, Draco Malfoy, Susan Bones, Professor McGonagall, Hagrid, Albus Dumbledore and Nearly Headless Nick and Professor Quirrell. Ages 9+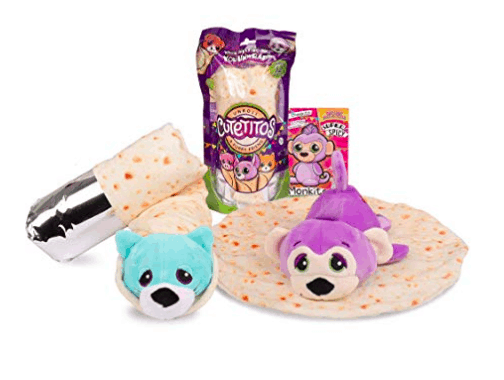 Yup. It's a stuffed animal in a tortilla. What will they think of next?? Cutetitos Mystery Stuffed Plush are so cute and snuggly, your twins are going to want to collect all of them. And you'll want to make a run for the border — anyone else craving a burrito right now? LOL!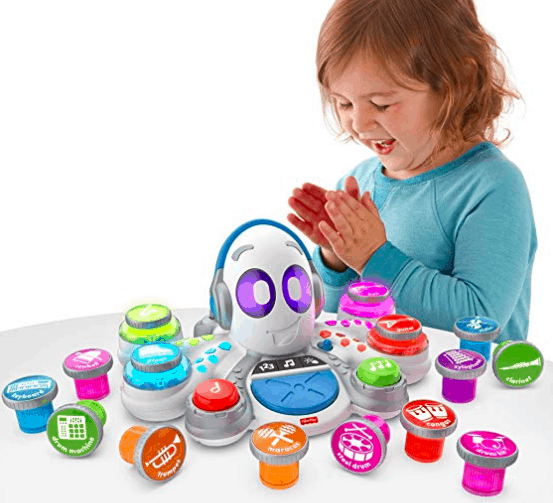 Get ready to Rock and Learn with the Fisher-Price Think & Learn Rocktopus! This is a music-loving octopus who can't wait to help your preschooler create awesome tunes and learn all about different instruments, patterns, counting skills, and more! This rockin' sea pal comes with five different musical styles and 15 different instruments for kids to mix, match, and rock.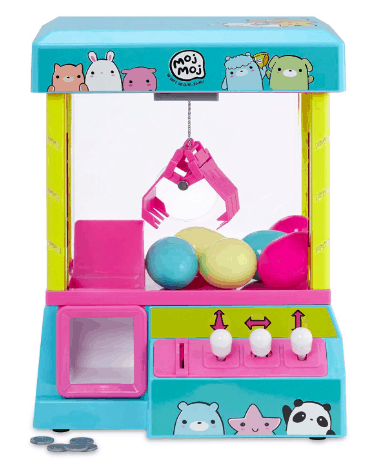 Every time we go to a restaurant that has a big claw game, my guys are fascinated. Now your older kids can have their own claw machine at home with the Moj Moj Claw Machine Playset. With 6 surprise packs and refillable with your own toys, they will be rewarded long after the holidays.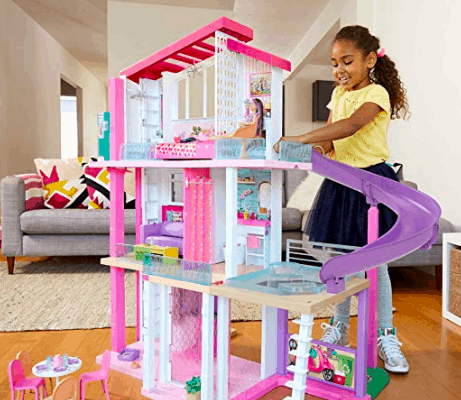 Do I even need to go into the fabulousness of the Barbie DreamHouse?  I want to live here with the slide going from the 3rd floor pool to the 2nd floor hot tub. This year's house features a working elevator with room for 4 dolls, a new home office, and carport.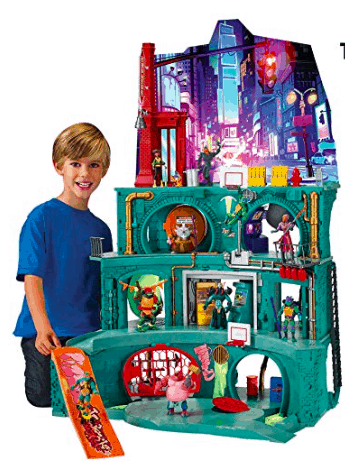 For the twinnies who may not want a dream house, meet the Rise of the Teenage Mutant Ninja Turtles Epic Lair! They'll love to play all day where their favorite ninjas live and train. Standing at 43″ tall, with 4 levels of play and 7 rooms to battle and train in. I didn't realize so much fun could happen in a sewer!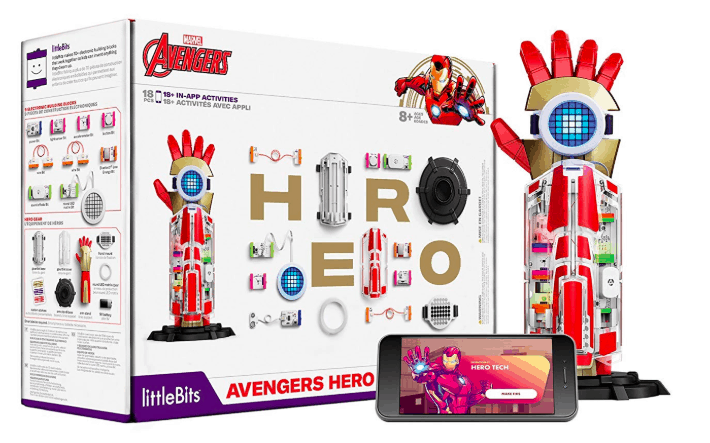 As a teacher, I love toys that have an educational component. Build your duo's love of building and learning how things work with the littleBits Avengers Hero Inventor Kit, an interactive STEAM playset. It includes everything kids need to build and customize an interactive electronic superhero gauntlet: electronic building blocks, LED Matrix, authentic Marvel sound effects bit, plastic pieces, stickers, and battery.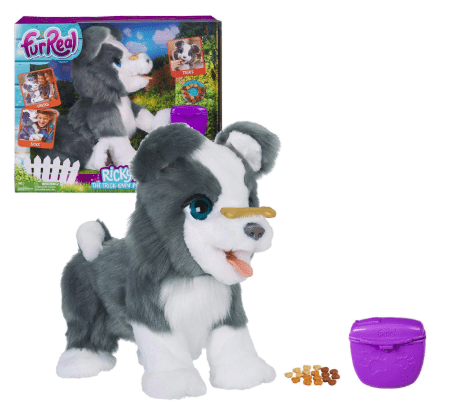 A bit less maintenance than a real pup, FurReal Friends Ricky, the Trick-Lovin' Interactive Plush Pet Toy, is motivated by treats! He makes happy sounds, tilts his head, shuffles his paws with excitement, and so much more. Heck, this fella can bark a whole tune!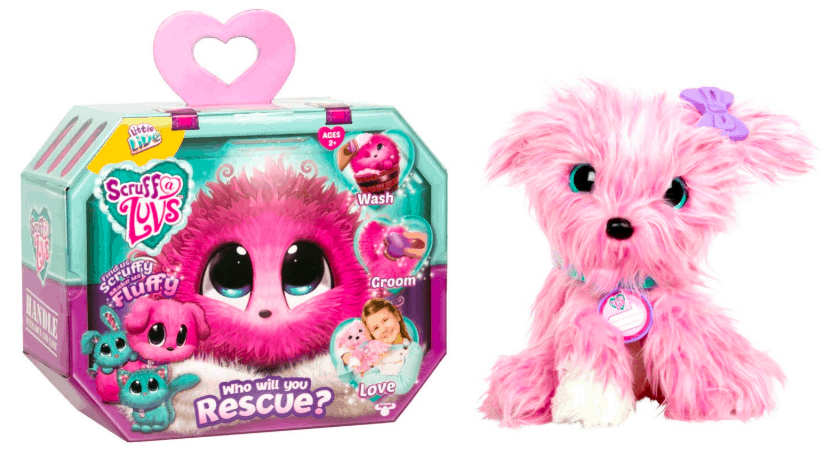 Some are saying that the Little Live Scruff-A-Luvs Mystery Pets are THE Hottest Toy, and get them quick because THEY WILL SELL OUT.  You can find them still on most of the major sites. Take this sad ball of orphaned fur and give it a bath to see what animal you've got, a puppy, a kitten, or a bunny. With each "adoption", Little Live donates money to the ASPCA.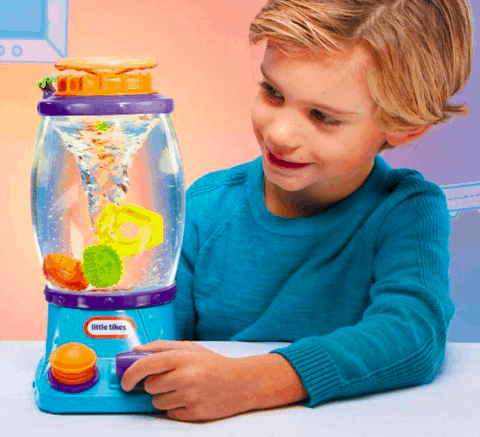 Stir up fun with the Little Tikes Stem Jr. Tornado Tower Toy, perfect for your preschool twinados! There's 2 ways to play: create a twisty tornado or mix up a lava experiment and see the magic of science come to life. Use commonly found household items to create cool spectacles.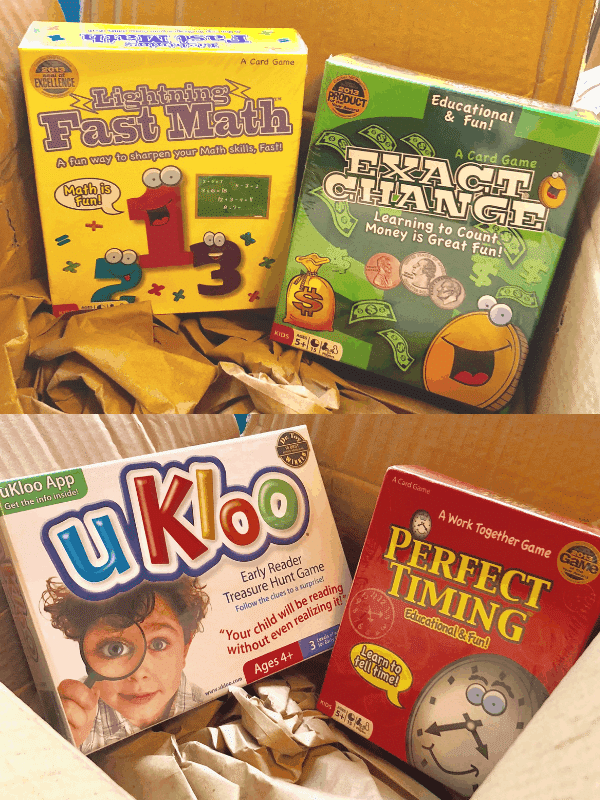 Mix learning and fun this winter with these family-friendly cooperative games, for players age 5 and up. Help your early elementary school kids practice their money, math, and clock skills with the super fun Perfect Timing, Exact Change, and Lightning Fast Math games. Get the whole family involved in the game uKloo (you-clue), the early reader treasure hunt game that will get your kids active around the house looking for clues while learning about reading. Perfect for the winter months when you're trapped inside!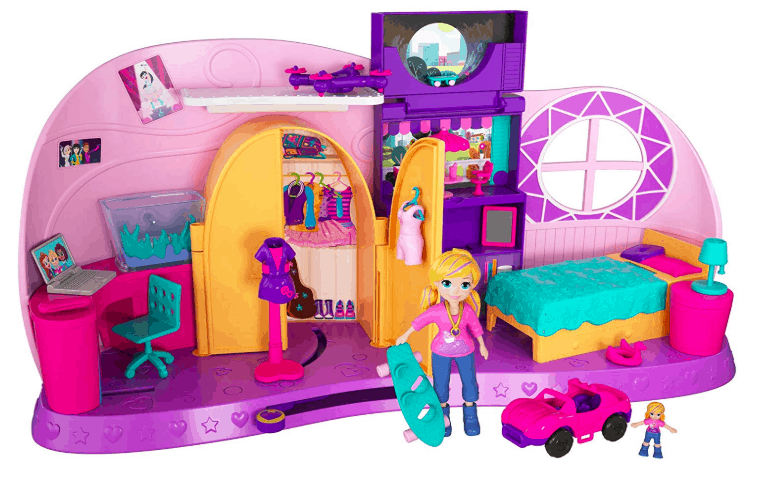 Polly Pocket is BACK! I remember these tiny little dolls that my own mom would not let me get — I wanted them SO BAD! With the new Polly Pocket Transformation Playset, take tiny scenes and make them your own, then pack them away in their secret carrying case. Open the playset to reveal play options and then "Go Tiny" by sliding the locket tab to reveal the micro play areas and surprises—including a micro Polly doll! The closet reveals micro areas, you can splash in a pool, the desk reveals a concert stage, the bed hides a rock wall, and a submarine emerges in the aquarium!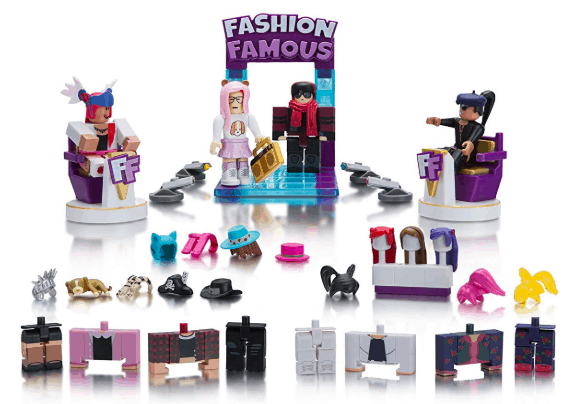 For the budding fashionistas in your life comes the Roblox Celebrity Fashion Famous Large Playset.  You can mix and match and play for days. Each box includes a code that unlocks an interactive virtual item to expand your Roblox adventures.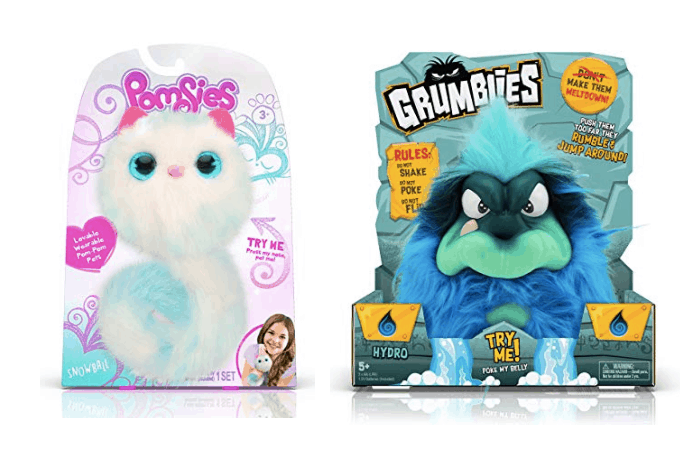 This year's toys are all about interactive toys that can teach about emotions and social interaction. Pomsies are loveable, fashionable, interactive pom Pom pets you can take anywhere. Each Pomsie has soft, cuddly fur and a tail that wraps around your wrist, hair, clothing and more! Grumblies are interactive creatures that react when you poke, flip & shake them. The more you mess with them, the grumblier they get. The Pomsies and Grumblies will tell you how they feel and what they need and it is your "job" to keep them happy and taken care of.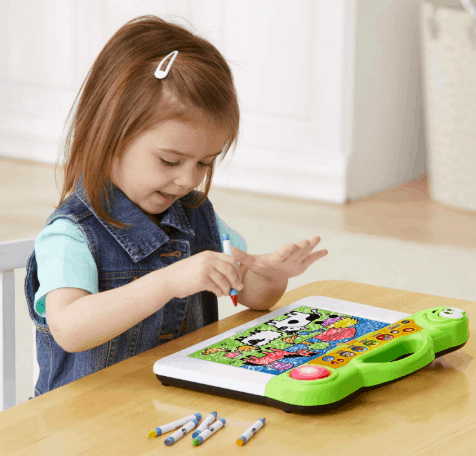 Color and draw by light! The VTech DigiArt Color By Light light-up board responds to each of the 50 included coloring pages and shows which color to use in each section. Rock out to 15 playful melodies to stimulate creativity! Includes 6 crayons, 50 coloring pages, and 10 blank papers, plus downloadable content so you can continue playing after you've used all of the included sheets. VTech has a whole line of interactive art tables; this one is nice and tablet sized to not take up as much room as some of the others.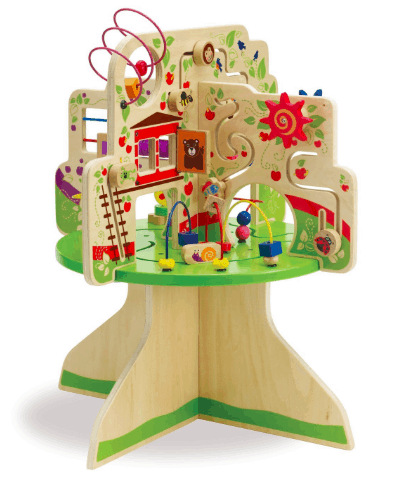 Here at Twiniversity we love our partner Manhattan Toy!  Their Treetop Adventure Activity Center is big enough for both of your twinnies to play with. With 4 quadrants of activities, there is learning and playing to be had by all.
Happy shopping!
Jenifer Roth is a busy, busy mom to 1-year-old identical twin boys Jase and Evan, a full-time High School driver ed teacher, and full-time finder of random information to help others! When not running around from work to home to errands she enjoys working on her blog, making piles of stuff and just hanging with her family! Trying to find the work-life balance has been a journey of its own but push on she must! You can read her blog here.
Related Articles
Hot Kids Tech Toys Found at Kids Tech Expo
Top 10 STEM Toys for Your Preschoolers