Need some toddler lunch ideas that are simple and easy to put together for your toddlers at lunchtime, without the fuss and tears?
Let's get real: feeding toddlers is a big challenge. Just when you think you've got it down, their tastes change, or they're no longer interested in that texture / flavor / shape of food. It can be super frustrating to come up with toddler meal ideas that your kids will actually eat.
If you are struggling with lunch ideas for kids, you are not alone! So many of our parents have the same exact struggle. Foods that work well for lunch for toddlers don't have to be complicated. Simple is usually best — don't drive yourself crazy looking for toddler food ideas or toddler recipes that are complicated and take too much time.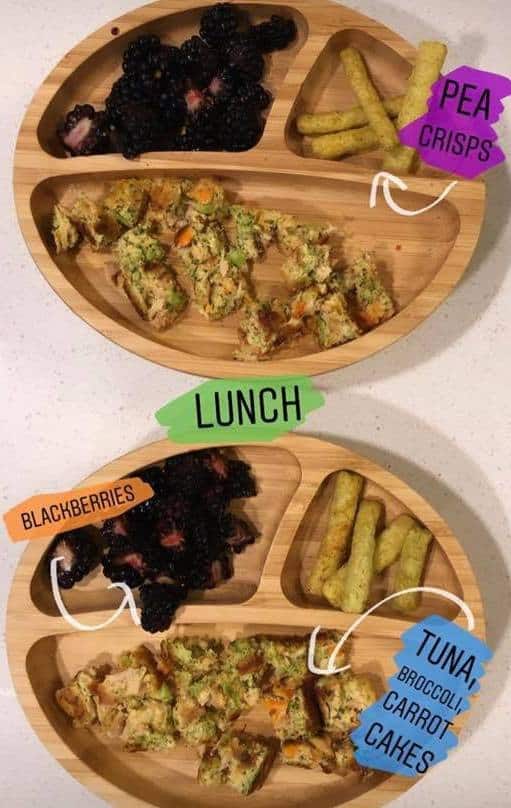 Lunch Ideas for Kids
We polled our community of twin parents to find out what exactly they are feeding at lunch for toddlers on a regular basis and what their kids like. Below you'll find tons of toddler lunch ideas to try out on your kiddos at your next meal.
We broke our list down into main dishes and side dishes, but there's really no rules. These are easy toddler lunches that will quickly become a part of your weekly rotation.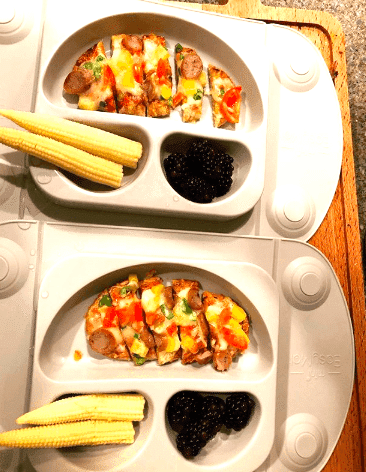 Toddler Meal Ideas
In general, it's recommended to offer one protein, one fruit, one veggie, and one starch at each meal for healthy toddler lunches. But you know your kids! If they struggle with meat, there's no rule that says they have to eat meat. Substitute high protein non-meat items instead (such as beans, legumes, quinoa) and don't stress.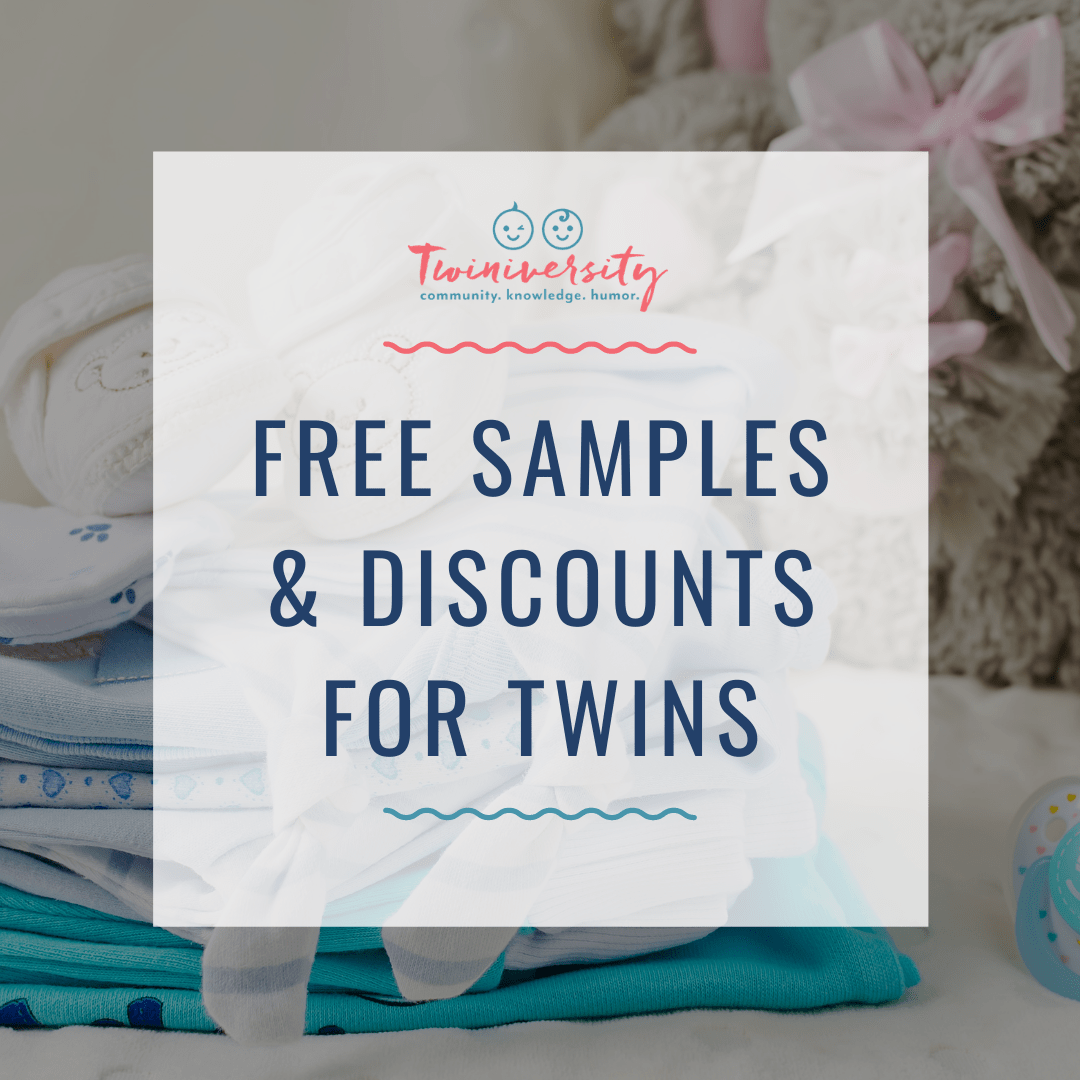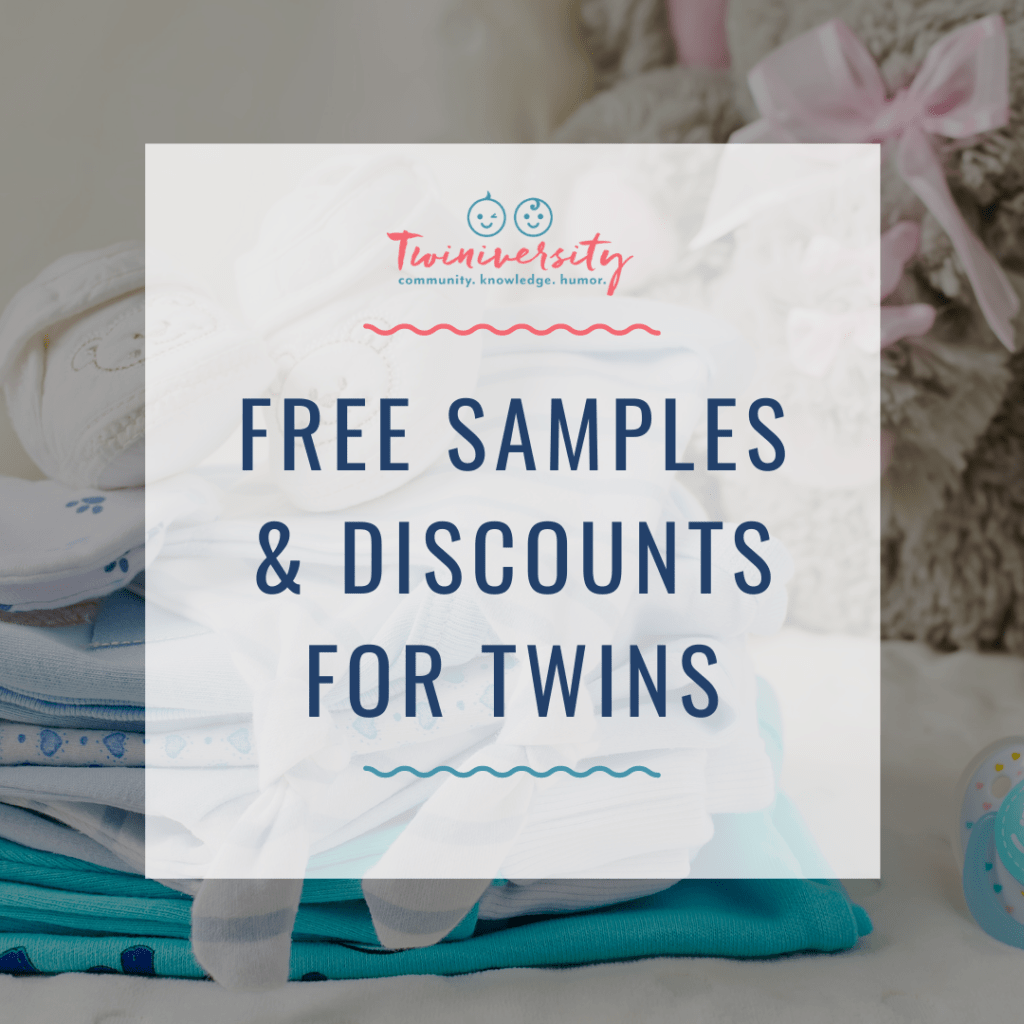 Check out our Multiple Birth Discounts! This is the most up-to-date list of discounts, freebies, and coupon codes for twins and multiples on the internet. Click here to start saving! While you're at it, make sure to check out our expecting twins classes and membership programs…
Give your kids a few things you know they like and try something new now and then. Don't make a big deal out of it or they may automatically push it away. Just put it on the plate and see what they do.
Healthy Lunch Ideas for Kids
Our pediatrician always recommends to never force a child to eat everything you offer. Put it out there and see what happens, but if they refuse just let it lie and try again a few days later.
Don't force your child to clean their plate either. This can lead to an unhealthy relationship with food in the future. If they are consistently leaving food on the plate, just offer them less food the next time. Their tummies are little and maybe you're just overestimating the portion they need.
As for their drink, offer water or milk at every meal. Limit juice because it has a lot of sugar — don't even make it an option. They get to choose water or milk and that's it.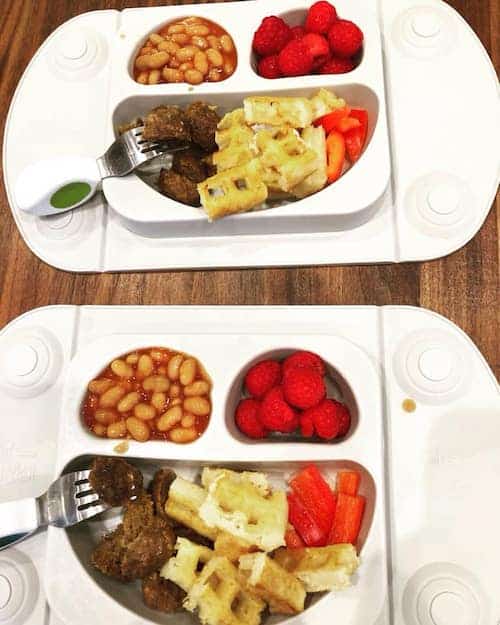 Toddler Lunch Ideas
Main Dishes
Here's some great ideas for main dishes for toddler lunch ideas. And it doesn't have to be for lunch! These also make great dinners and snacks, and even breakfasts.
Peanut butter and jelly sandwich cut into small bites, or use a small cookie cutter to make into fun shapes. Substitute sun butter if there are allergies to peanuts.
Chicken nuggets
Macaroni and cheese
Turkey or ham sandwich with lots of veggies loaded on
Turkey and cheese tortilla wrap – slice them into pinwheels!
Turkey burger / hamburger / meatballs / rotisserie chicken in bite-size pieces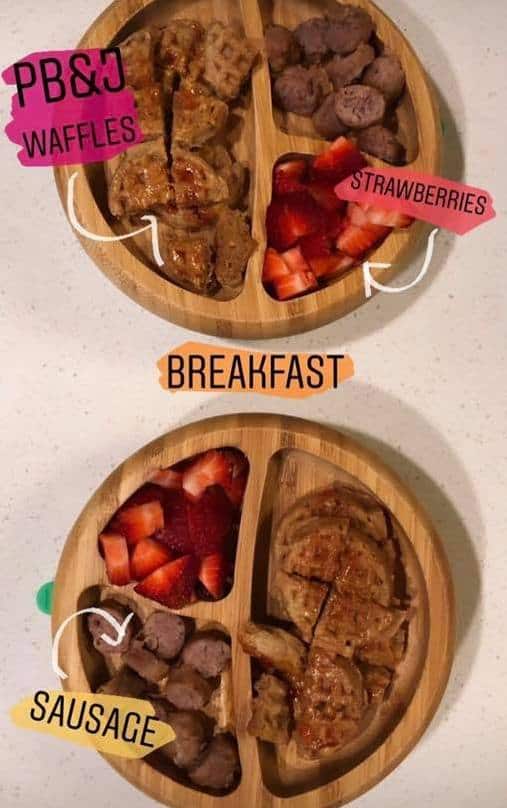 Cooked salmon (easy to eat!)
Nachos (light beef & kids add their own toppings!)
Grilled cheese sandwich cut into small bites
Mini cheese ravioli, cooked and served at room temperature with tomato sauce on the side for dipping
Campbell's chunky soup without the broth. Heat as usual and you give them everything but the broth so there is less mess. You can drink or save the broth.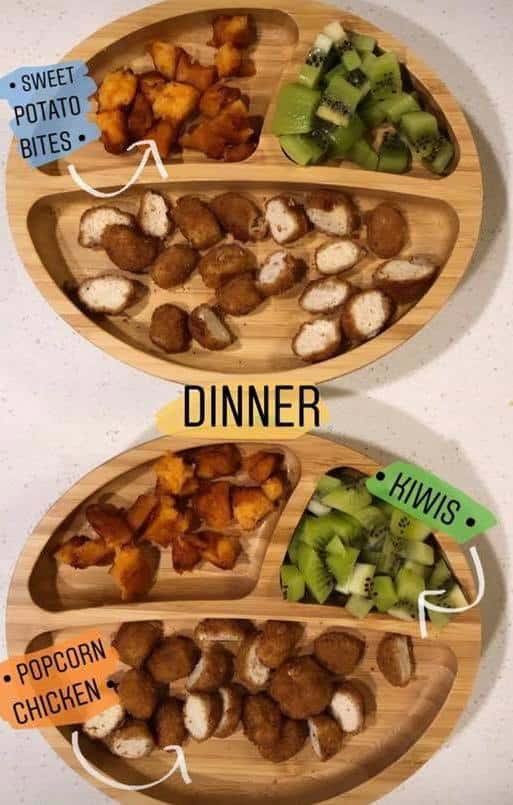 Pre-packaged diced ham pieces — offer it plain or in an omelet
Quesadillas using canned pre-diced chicken, scrambled eggs, or black beans
Homemade "lunchables" with turkey pepperoni, cheese slices, and Ritz crackers
Turkey corn dogs
Pasta with butter – try different shapes such as bowtie or spiral
Pizza rolls – use canned biscuits or crescent rolls with pasta sauce and mozzarella!
Waffles or mini pancakes with yogurt to dip. Breakfast for lunch is a great idea! Add veggie sausage and fruit as a side.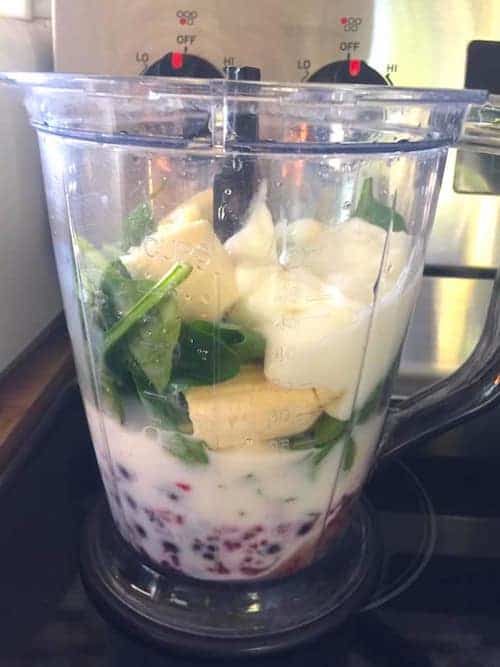 Side dishes
Here's some great toddler lunch ideas for side dishes, including fruit, veggies, dairy, cheese, and other side items that will be a sure thing with kids.
ANYTHING that can be dipped in something is a hit with kids
Hummus or guacamole dip with veggies, pita, pretzels, crackers, etc.
Cut-up apples or bananas with peanut butter or honey to dip
Sweet potato fries or tots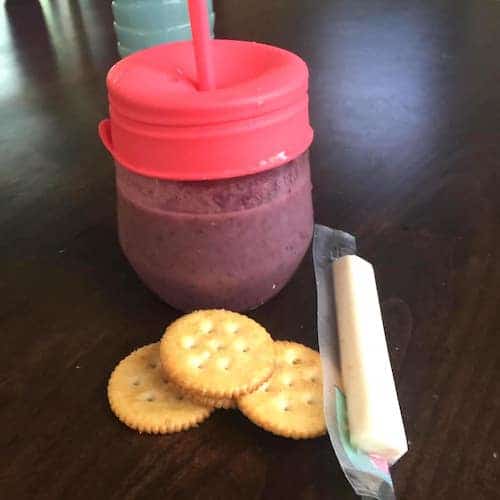 Fresh fruit: pineapple, mango, pears, blueberries, sliced strawberries, quarter-sliced grapes, cantaloupe, honeydew, watermelon, etc.
Fresh veggies: carrot chips, celery sticks, sugar snap peas, cut-up cherry tomatoes, cucumber slices, pepper slices
Frozen veggies: peas, corn, carrots, green beans, broccoli, cauliflower
Cubes of avocado
Cut-up berries with a bowl of yogurt to dip
Cheese cubes, slices, sticks, or shredded cheese
White rice, brown rice, quinoa (can mix in beans)
Any kind of beans – kidney, pinto, black, chickpeas, whatever they like
Smoothies – blend frozen mixed berries, banana, yogurt, spinach, etc. and mix with milk or water. You can add oatmeal or peanut butter too.
Sliced foods in jars – olives, artichoke hearts, roasted red peppers, mini corn
Cottage cheese with fruit
Related Articles – Toddler Lunch Ideas That Your Kids Will Actually Eat
5 Tips to Get Your Kids to Eat More Than Chicken Nuggets