Last updated on September 29th, 2023 at 12:54 pm
Need a lunchbox makeover? If you are tired of your standard lunch ideas like making the same peanut butter and jelly sandwich day after day or warming up the same soup and throwing in a banana and bag of goldfish into a bag, sit tight: we hear your silent scream and want to get you out of your lunchbox rut!
We've compiled some awesome lunch ideas from around the web and bringing them straight to your eyeballs. Some are a little "out there" while others are going to be an obvious home run for your kiddos. BUT, I want to put up a tiny disclaimer, even the ones that you think are "out there" might be the best thing your kids have ever had. Don't be afraid to try new things and take chances. Half the time our kids' lunchboxes come home half-full anyway; may as well try out some new items to see if it sparks joy in your kiddos' lives.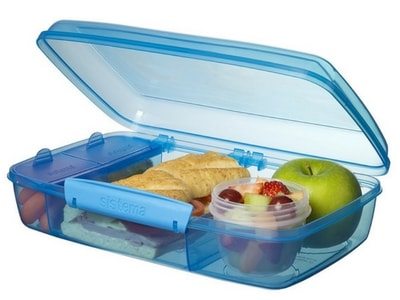 Easy To Clean Lunchboxes
Let's start with the container! We already have a list of great lunchbox container ideas for you that are easy to clean and store, so we've got that covered.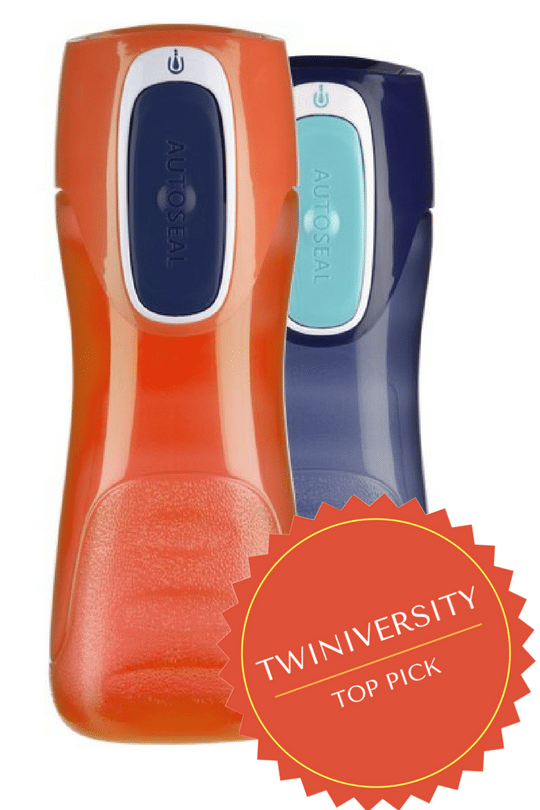 Best Water Bottles for Kids
We've even covered the best water bottle for kids too, so check that off your list… but what about what's actually inside?
When I was originally sourcing recipes for this post of ours, I had NO IDEA the world was full of such ingenius moms and dads. They really have some amazing recipes that I've literally started making for myself (yes, myself, not even the kids). I love the blogging community for this reason. The creativity and sheer awesomeness of some of the peeps blows me away. OK! OK! Here are our official awesome lunch ideas: (insert trumpets blasting a regal song here).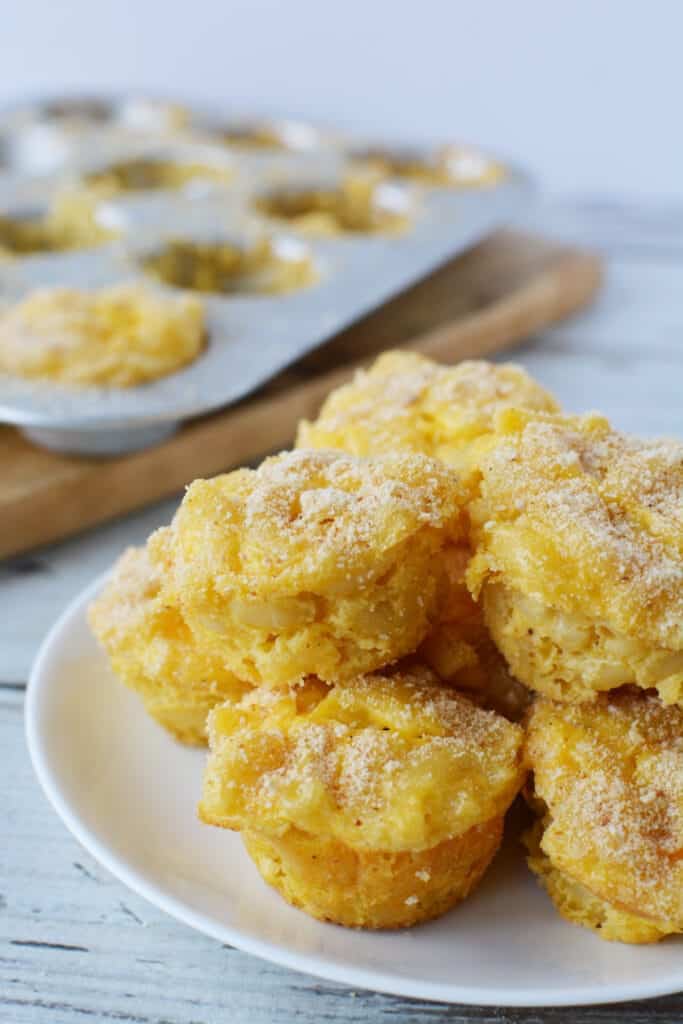 Mac and Cheese Bites for Lunch
Did someone say Mac N' Cheese Bites? Ummmm, yes they did! Lady and The Blog has some of the easiest recipes and lunch ideas on the web. Super easy to make. Delish hot or popped right out of the fridge into your mouth, these are tasty tidbits that will make your kids put away their laundry. Ok, maybe that's a bit dramatic, but you get where I'm going with this.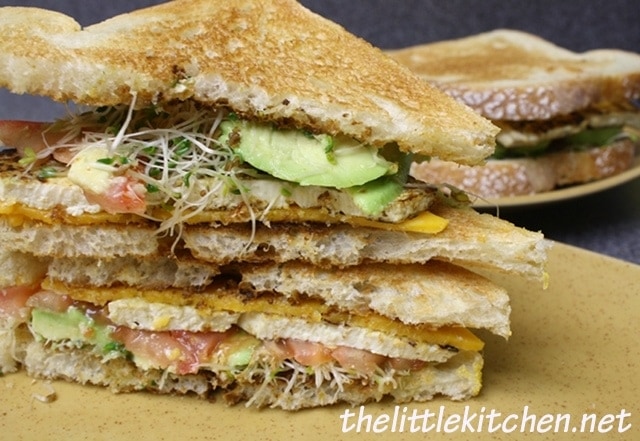 Surprise (Ingredient) Sandwich
I wish I wasn't hungry right now because I pretty much have to stop myself from licking the screen! The Little Kitchen has some of the best recipes I can find online and this sandwich is a MUST MAKE for your fam. Cheese! Tomato! And Tofu? Yup! Trust me, you're kids will never know this is actually good for them.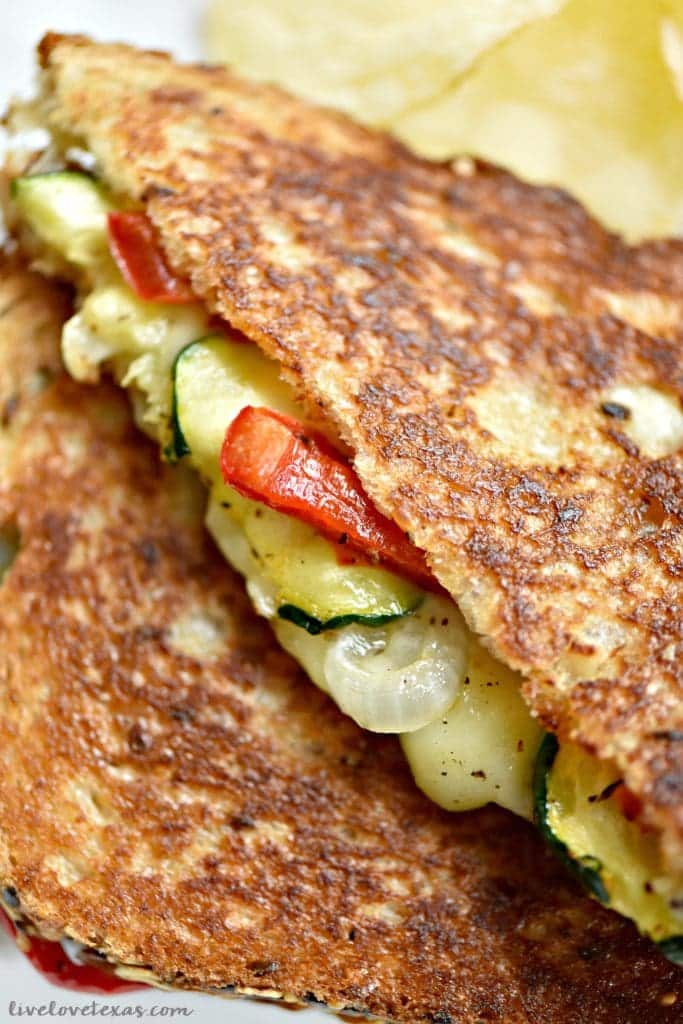 Sneak in Some Veg Lunch
If your kids are less adventurous and tofu might be off the menu, take a look at LiveLoveTexas.com savory grilled cheese. I can't be the only one that literally makes my kids eat cold grilled cheese for lunch. They LOVE it. They won't eat a cheese sandwich, but throw it in a pan for a minute and toast it up and they will gobble it down. Kelly made these delish Crispy Zucchini Grilled Cheese that I wish I could make right now! Funny Side Note: My twins pronounce Zucchini as "Zuk-kin-eye". They know that's not how you said it, but it always makes me laugh so that's how they always say it now.
Gluten-Free Goodness
If you need to be gluten-free then you need to check out the lunch ideas from EverydayEyeCandy.com. If you need to stay gluten-free, sometimes you get stuck in an even deeper lunch rut! LaShawn has come up with some great lunch ideas for her little dude and we all benefit from it.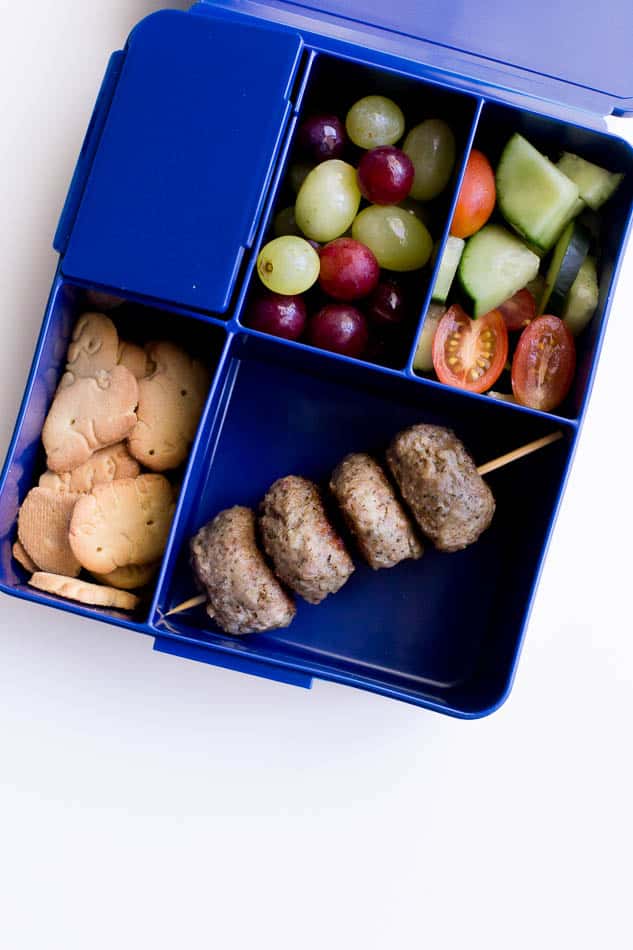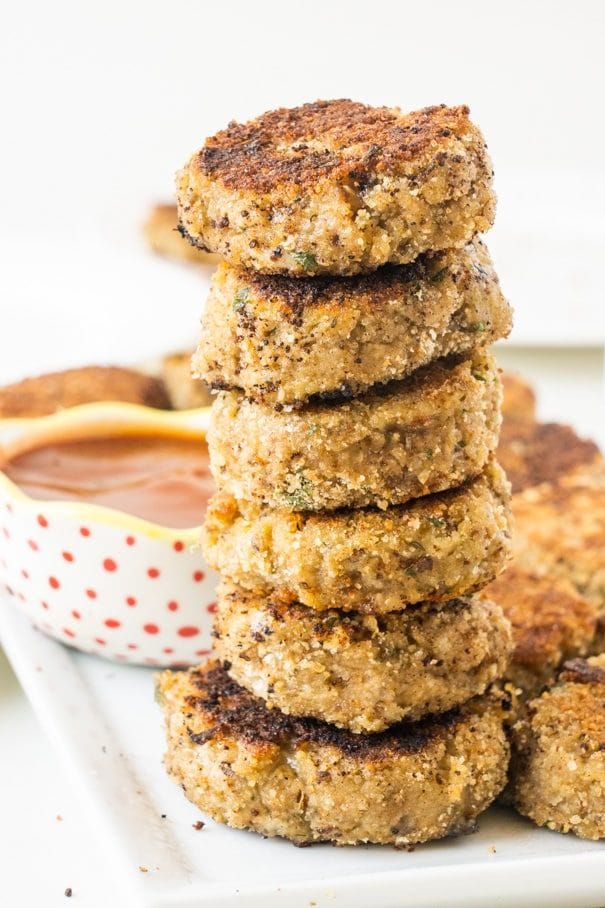 Tasty Nuggets That Aren't Chicken Lunch
Eggplant Veggie Nuggets (can you see my mouth drooling?) which can be found on BrooklynFarmGirl.com. These tasty nuggets are healthy, easy to make and kids love them. They're made with simple ingredients and ready in less than 20 minutes. HOMERUN! If your kids aren't eggplant lovers, just don't tell them it's eggplant until AFTER they eat it. Often kids will surprise themselves and LOVE some lunch ideas even after thinking they're gross.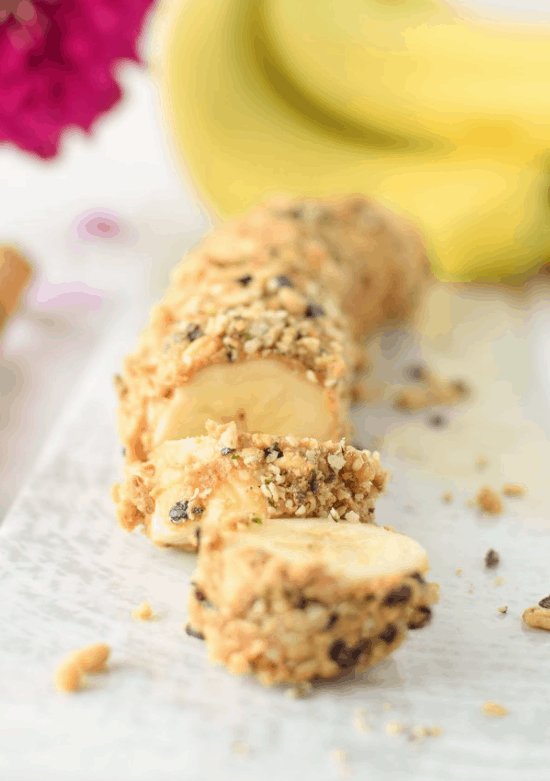 Easy (And Fun) To Make Lunch
Did someone say Banana Sushi? Yup! This lunch ideas from EmilyKyleNutrition.com will bring smiles to young and old. Everyone in the family will love this Easy Banana Sushi, an easy, fun-to-make treat that will help to get your kids in the kitchen to develop a love of cooking at a young age. This recipe is vegan, gluten-free, and Paleo-friendly. What a great way to not only get your kids to eat more fruit, but get them involved in the cooking process as well.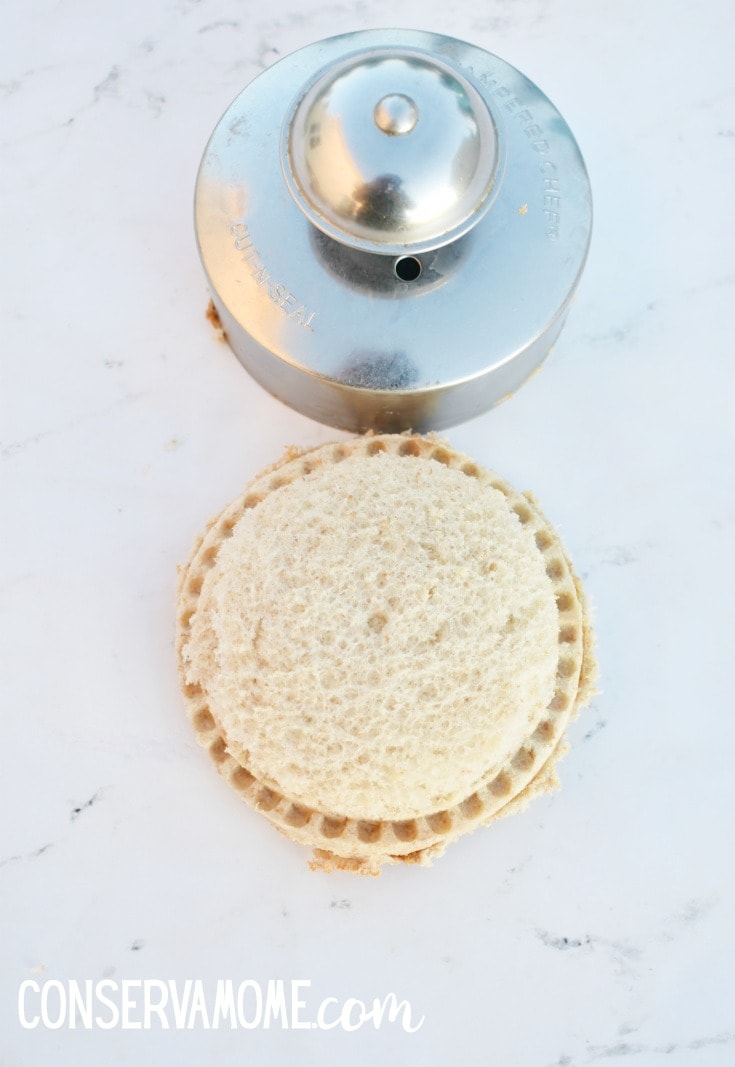 Inexpensive Lunch Ideas
Homemade Crustables! Elia of Conservamome.com says "This parenting hack has been a lifesaver. I prepare a ton on Sunday and put them in the freezer. Then they're ready to go for school!"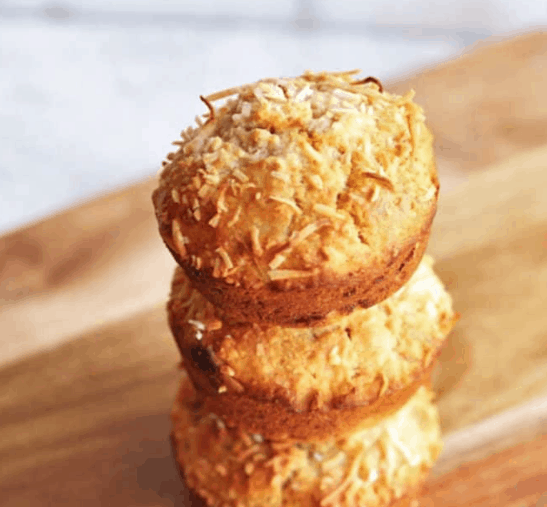 Nuts for Coconuts
Hankering for a muffin but don't want all the sugar? These healthy banana coconut muffins from Cookitrealgood.com are your answer! Refined sugar free, dairy-free and ready in 30 minutes, they are perfect for an afternoon snack or packed in lunch boxes.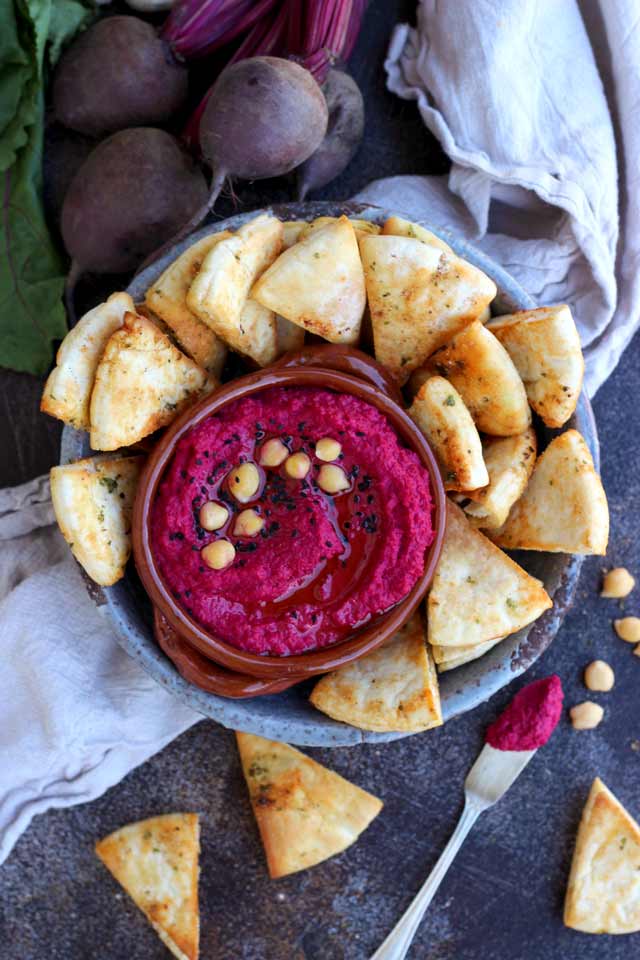 Beautiful and Tasty Lunch
Healthy vegan Roasted Beet Hummus served with pita chips from Happykitchen.rocks is a delicious colorful appetizer perfect for a quick lunch or snack. This creamy beet hummus is packed with nutrients and flavor!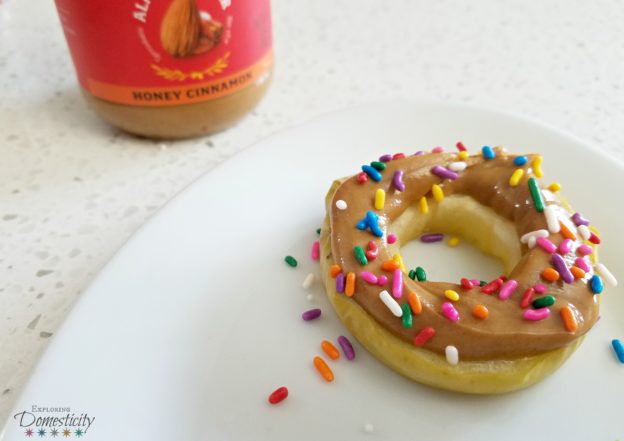 I have rarely thought that a lunchbox treat is sweeter than this. They are baked apple "donuts"! They are so simple to make and your kids will go NUTS when they open their lunchbox to see this. Exploring Domesticity has some great other recipes too. Her Veggie Pinwheel recipe is something I'm going to try this week too!
We hope these lunch ideas will help jazz up your kiddos' lunchboxes and even give your own lunch a zing!