Should you take the kids to see the film A Beautiful Day in the Neighborhood? Find out if it's right for the whole family.
A Beautiful Day in the Neighborhood is a fantastic film featuring Tom Hanks as TV personality and all-around inspirational icon Fred Rogers, aka "Mr. Rogers".
I highly recommend that mom, dad, and all other grown-ups to go out and see this movie this holiday weekend because it is truly a gem. Hanks is perfect in the role of Fred Rogers and those of you who grew up on Mr. Roger's Neighborhood will love seeing your old friend and mentor gracing the silver screen. It's truly a heart-warming sight.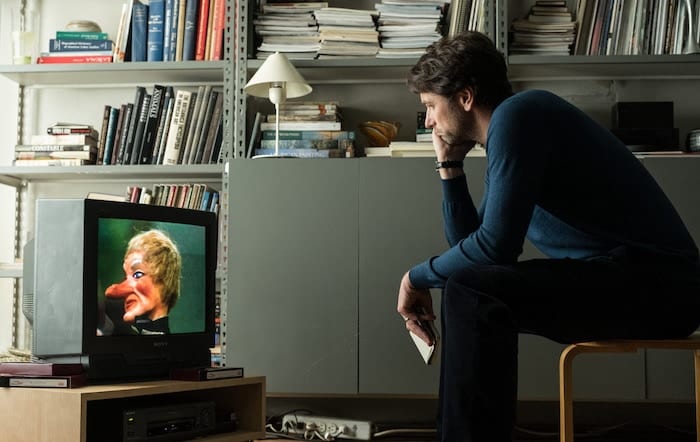 However, I would not bring the kids. The film is not really about Mr. Rogers. The core story is about how Mr. Rogers helped to change the life of a journalist who was doing a story on him. The film is based on the true story of a real-life friendship between Fred Rogers and journalist Tom Junod.
After a jaded magazine writer (Emmy winner Matthew Rhys) is assigned a profile of Fred Rogers, he overcomes his skepticism, learning about empathy, kindness, and decency from America's most beloved neighbor.

Rotten Tomatoes
The movie does a great job of portraying the effect that Fred Rogers had on people, whether in person or through a television screen. The majority of the film is a father/son story with an uplifting and sweet ending that will have you reaching for your packet of tissues.
If you have a mature pre-teen or teen, they may enjoy it, but definitely keep kids 10 and under at home.
Critics and moviegoers agree that the film is a home run. Rotten Tomatoes shows a 96% rating and reports, "Much like the beloved TV personality that inspired it, A Beautiful Day in the Neighborhood offers a powerfully affecting message about acceptance and understanding."
So head out to the box office this weekend (sans kiddos) to spend some time with an old friend and soak in the goodness, warmth, and inspiration that this Mr. Rogers has brought our world. We need it now more than ever.
Nat with Chris Cooper

with Susan Kelechi Watson

Nat and Matthew Rhys
Related Articles – Should I Take My Kids to See It's a Beautiful Day in the Neighborhood?