Enter for your chance to win a Zoe Twin+ Luxe Stroller (value $345)! One family will win and the winner will be notified by email.
SCROLL BELOW TO ENTER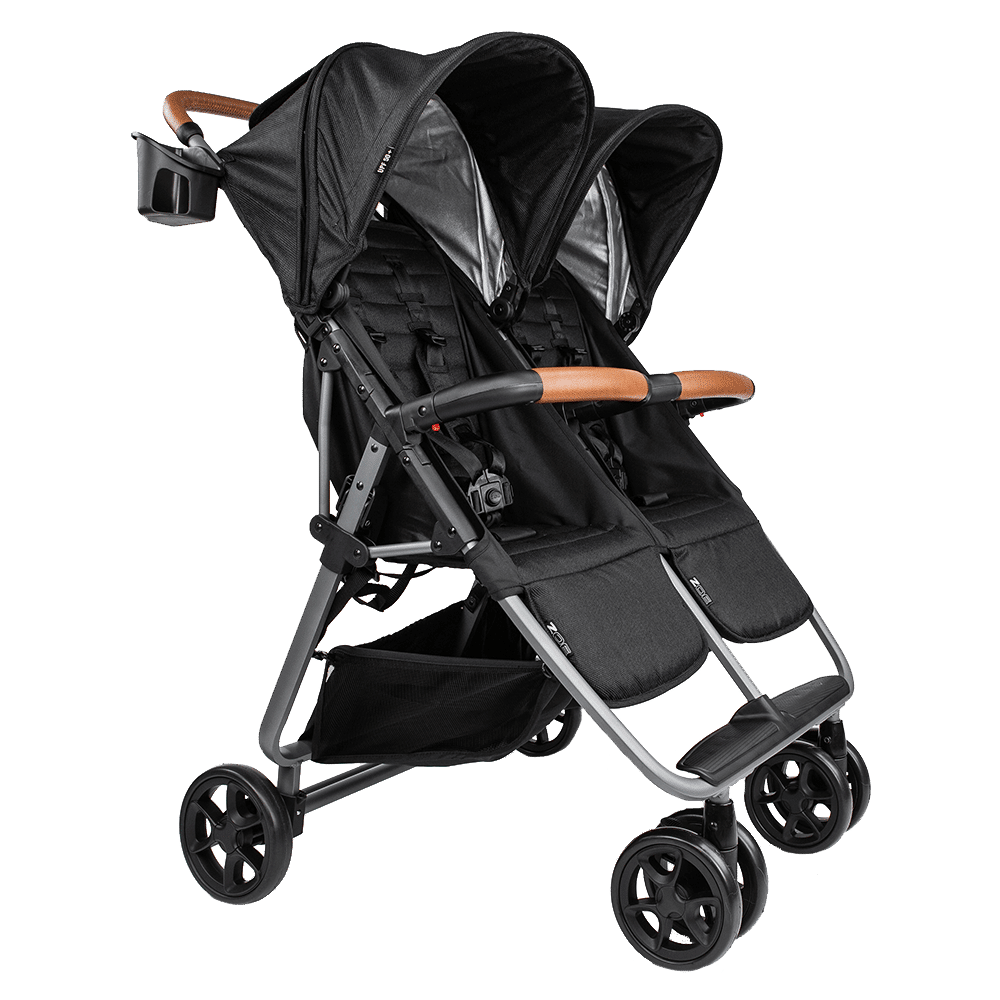 The Zoe Twin+ LUXE is the ultimate lightweight, compact everyday double stroller for on-the-go parents. It's built on the Zoe Classic's smart design, lightweight frame, and convenience but sports an upgraded sleek version of comfort and style.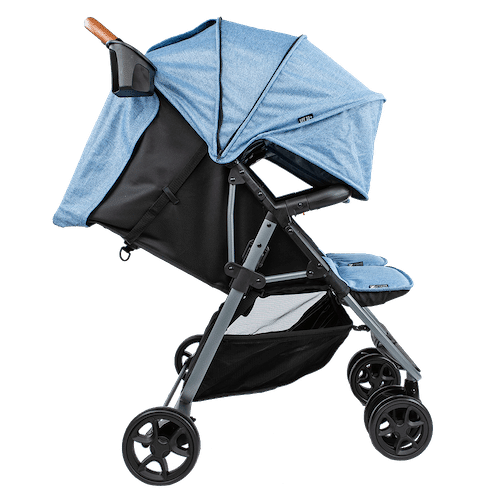 The Zoe Twin+ LUXE comes in a stylish color palette with leatherette handles and ball bearing wheels for a modern look and the smoothest ride yet. This smart design allows you to fit through standard doorways and offers the option to expand with your family by adding a triple or quad seat.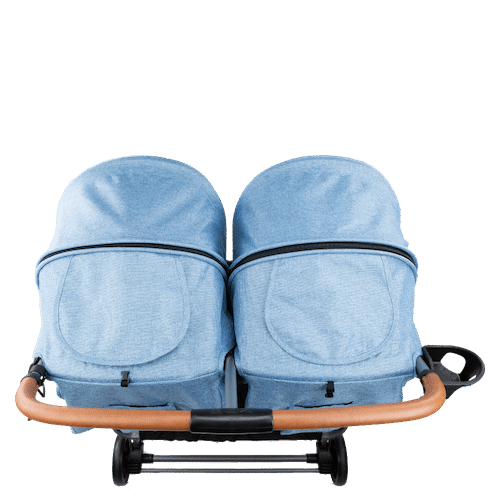 If you're looking for a great double stroller for travel, look no further. The Zoe Twin+ Luxe weighs only 19 lbs., so it's light enough to be gate-checked on every airline (even American) and it passes all the Disney Parks requirements. It's super easy to get in and out of the car too! Single doorways? Not a problem. It's narrow enough to fit through, easy peasy.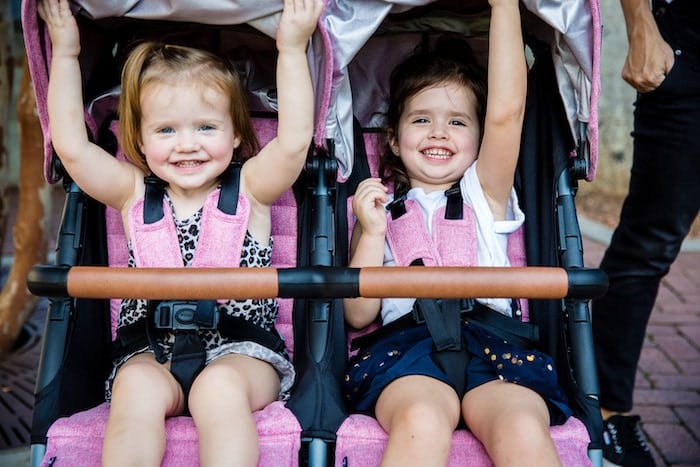 Each seat on the Zoe Twin+ Luxe has been tested to hold up to 45 lbs, which means it will last longer for your twins than a LOT of lightweight double strollers on the market.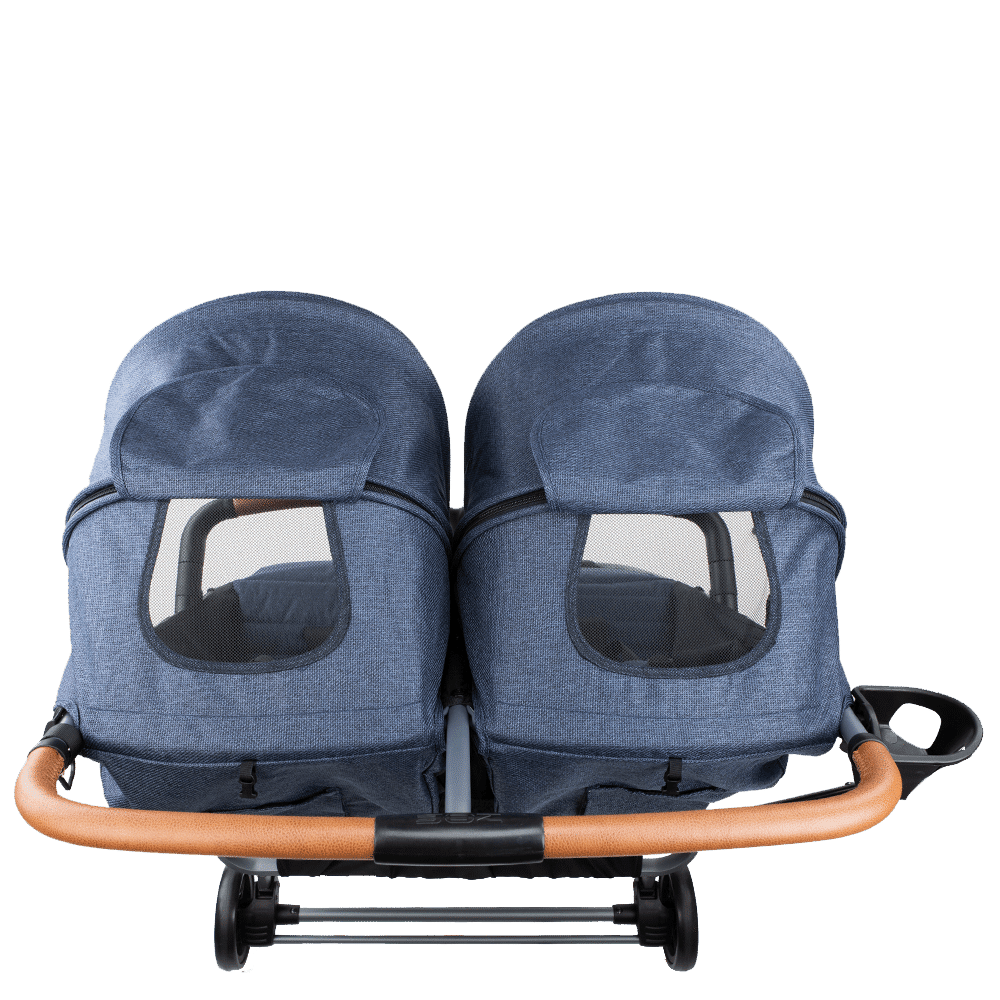 FEATURE UPGRADES— Ultra luxury fabric, leatherette handles, upgraded storage basket and ball bearing wheels
NEW COLORS— 6 new, modern colors help block sun with moisture wicking canopy (UPF 50+) to protect little one(s) at all angles
SLEEK DESIGN— Grows with your family! Option to expand to a triple or quad stroller
TRAVEL READY— Built for the active family, super lightweight at 19lbs, and folds easily to maximize trunk space – and get the backpack for super easy transport!
What stroller should I buy for twins?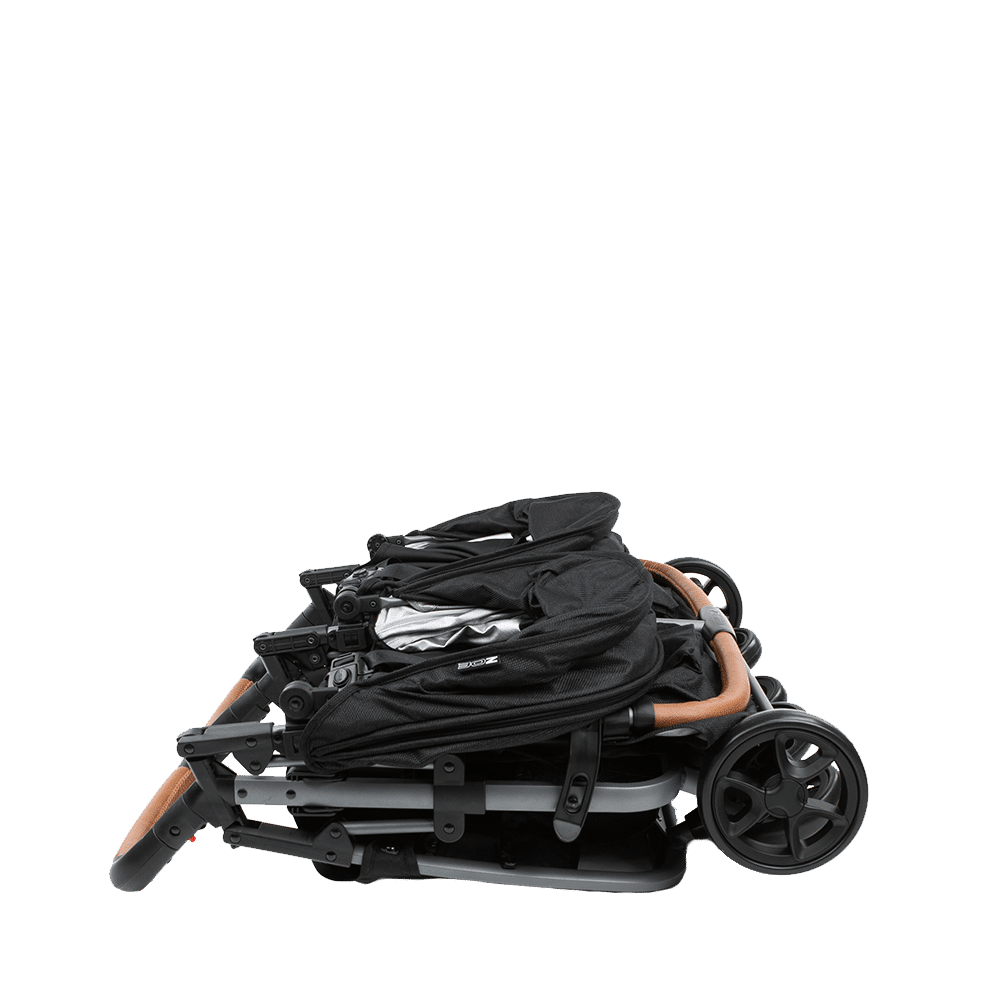 Accessories included:
One Child Snack Cup
Two Child Cup Holders
One Parent Cup Holder
Double Belly Bar
Removable, Padded Harness Strap Covers
Independent 4-Panel Expandable Canopy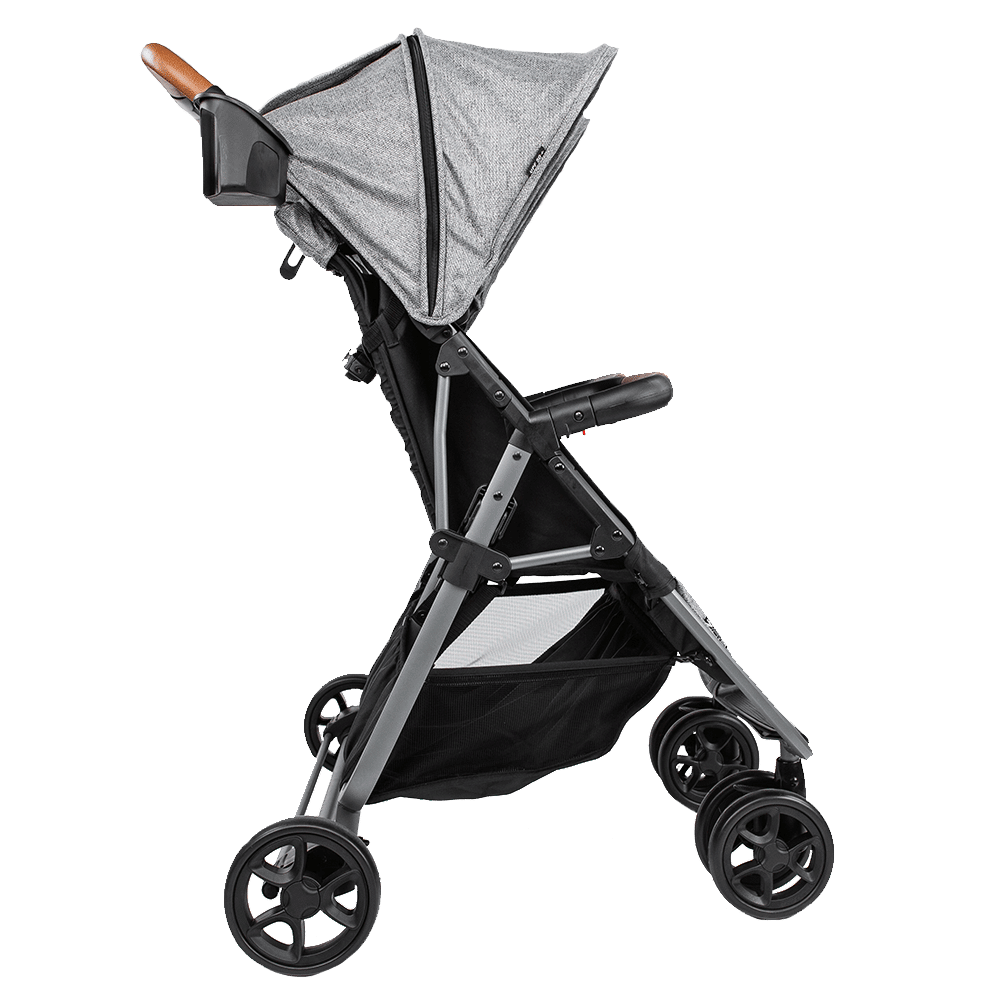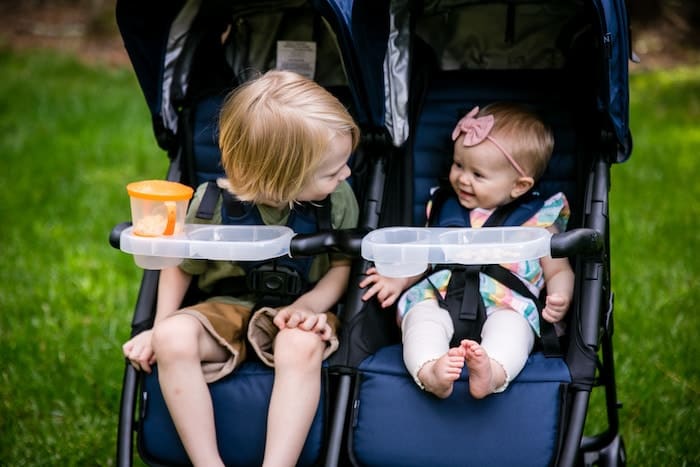 Best Double Umbrella Strollers 2020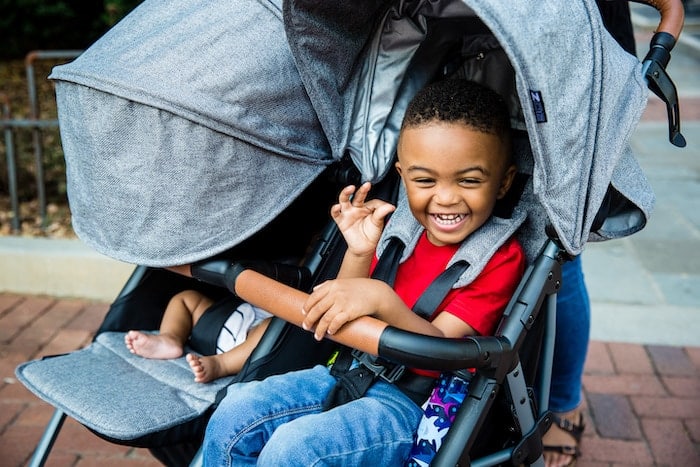 What to pack in your stroller basket for twins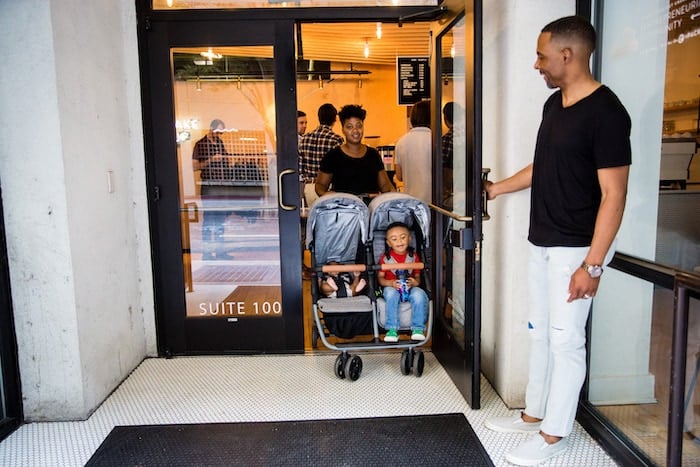 To learn more about the Zoe Twin+ stroller, click here.
Sweepstakes Terms & Conditions