Learn some great tips to get your kids excited for the new school year including a virtual back to school bash and tips for a successful start,. Sponsored by our friends at Mabel's Labels.
COUPON CODE ALERT! Use the code TWIN15 at checkout for 15% off sitewide (excluding Stamps, Sales and Masks) at MabelsLabels.com.
Get organized for back to school, whether in-person or online, with Mabel's Labels! Labels are an essential back to school item for preventing mix-ups and the swap of germs. Make sure to label everything that is going back to the classroom so your kids are prepared. Check out Mabel's Labels school labels for everything you need to get the kids ready to go back to school.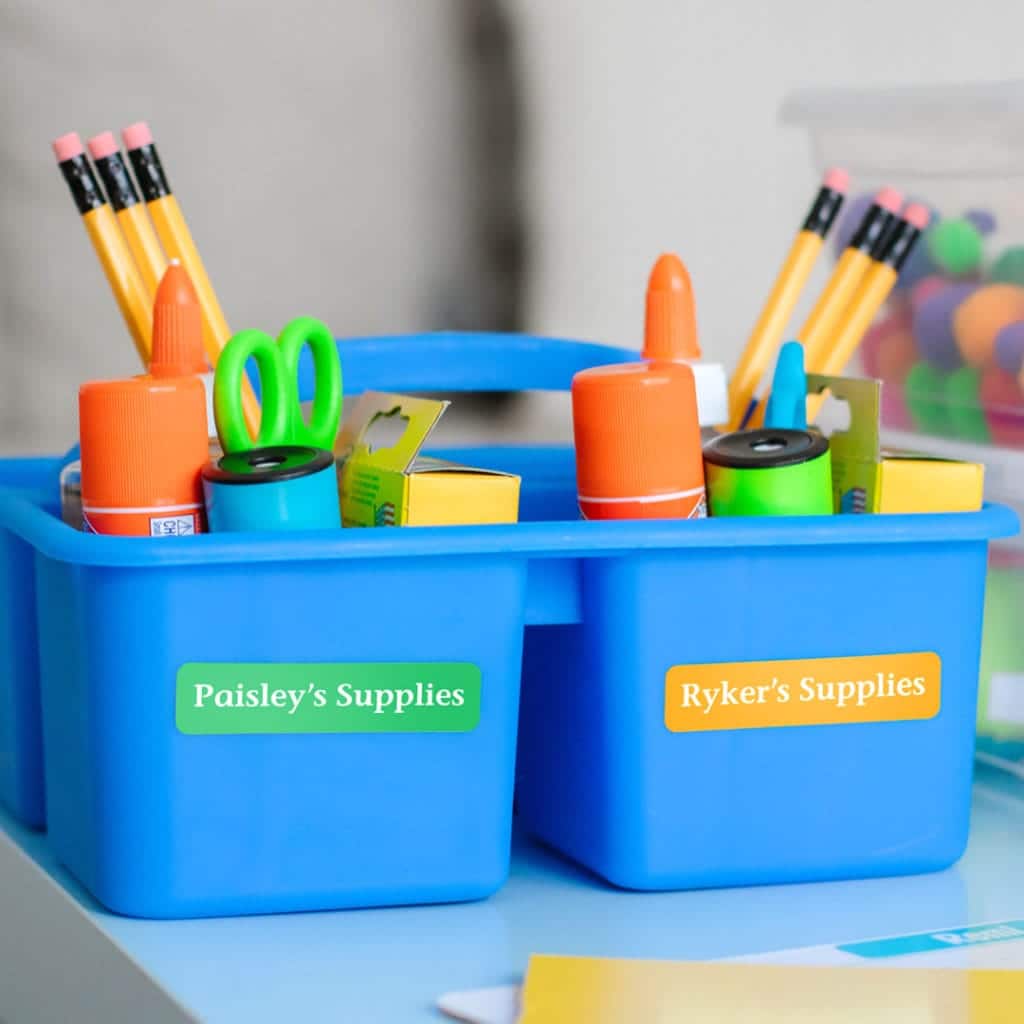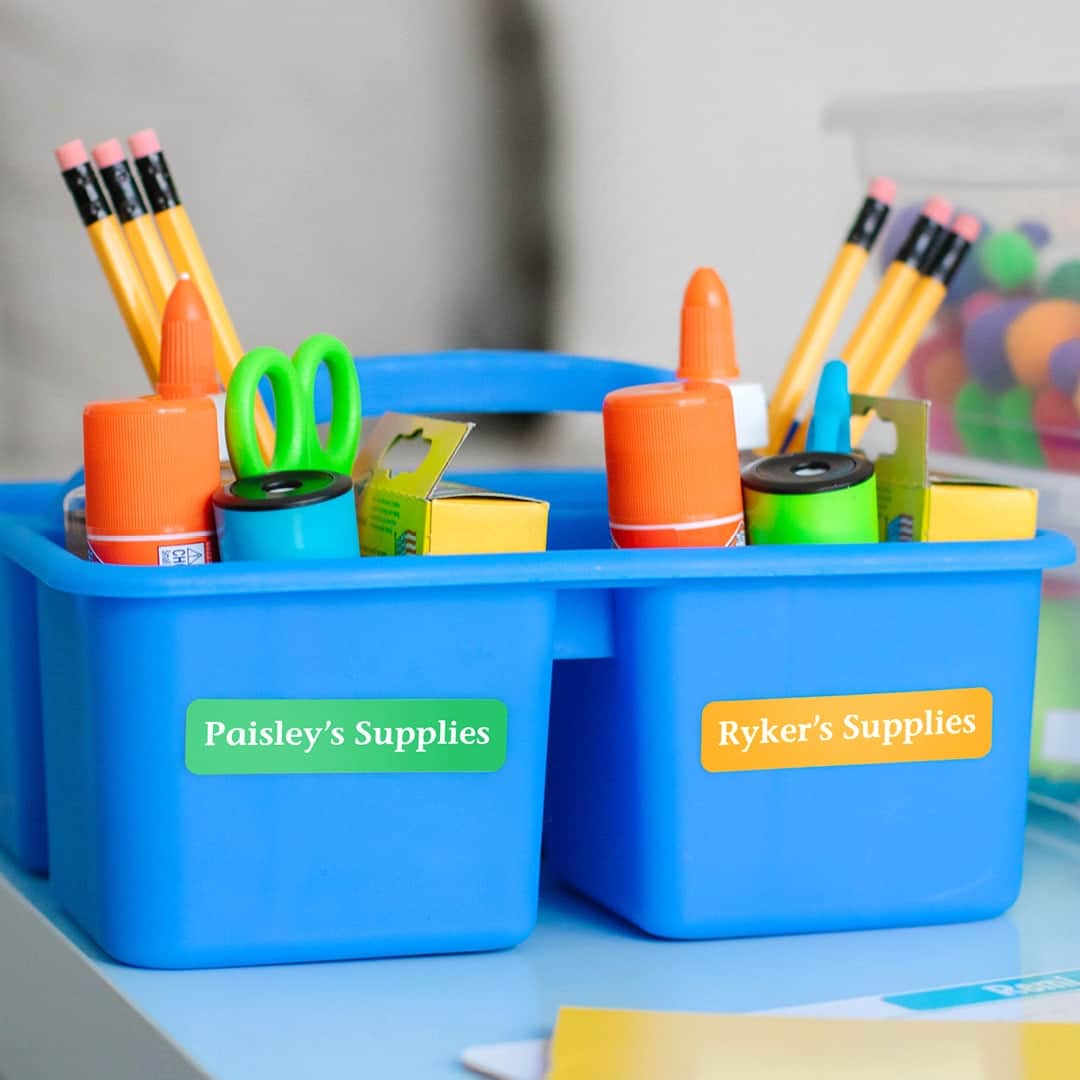 If your kids won't be going back to the school building, labeling is still part of the back to school routine which is important for kids and gets them more excited for the start of school. Check out Mabel's Labels line of organizational labels to help create your own classroom at home. And if they are out of the home at all (part-time in class, at a caregiver, in a small homeschool group, or getting back to school help at a learning center) it's still so important to prevent germy mix-ups.
Twiniversity is a long-time partner with Mabel's Labels and we got them to give us a discount code! Use the code TWIN15 at checkout for 15% off sitewide (excluding Stamps, Sales and Masks) at MabelsLabels.com.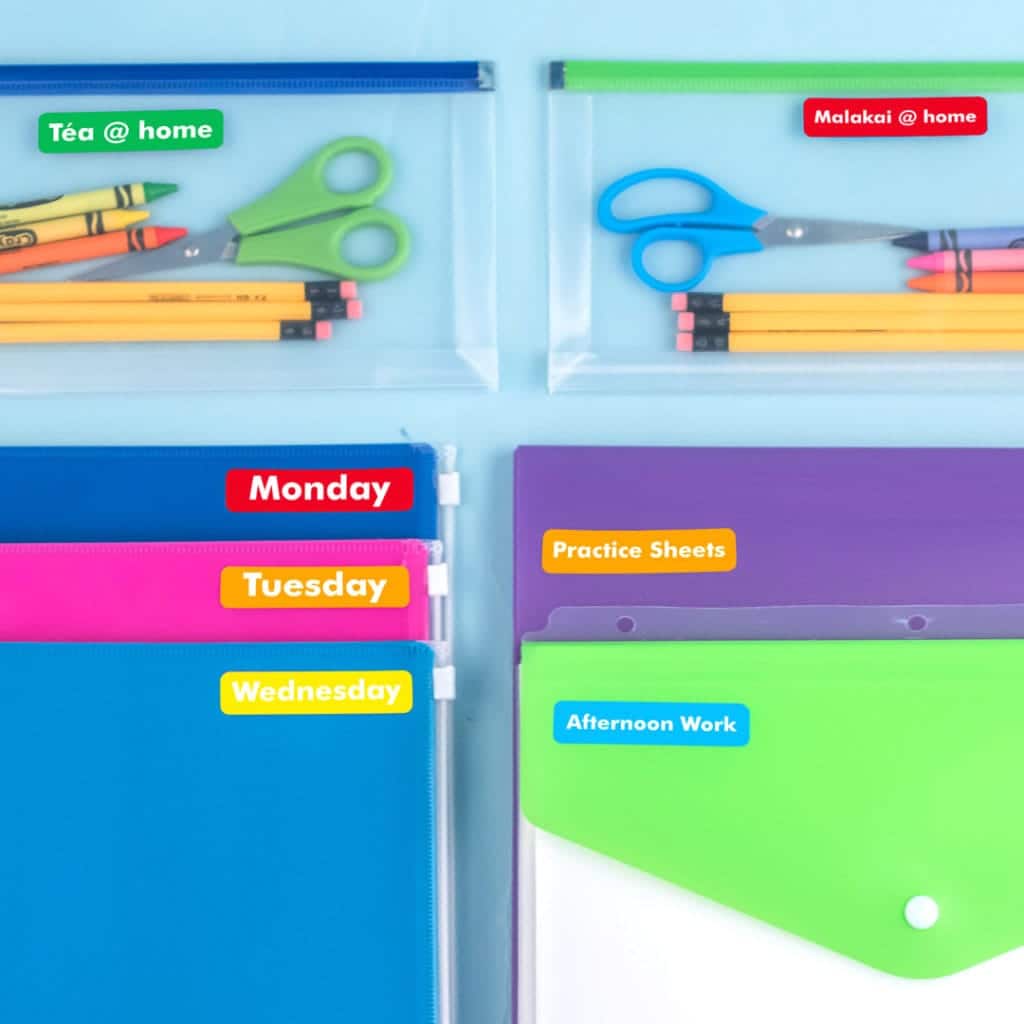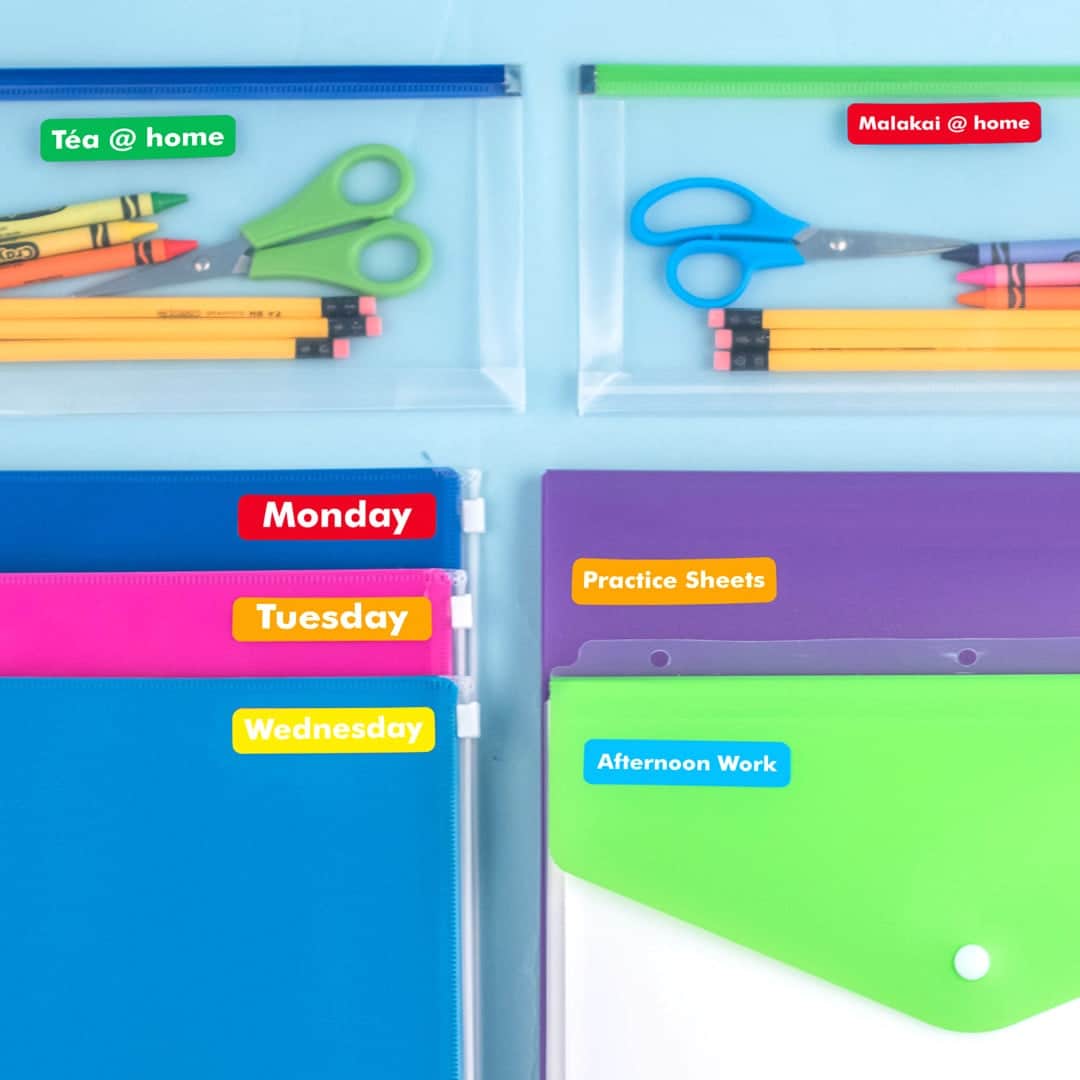 Back to School Bash! Getting Your Kids Excited For Learning
It's back to school time, and even though this year looks a lot different we still need to get our kids excited for learning. Why not have a back to school bash at home to get your kiddos pumped up? Here's some tips to get the new school year started as smoothly as possible, whether you're distance learning or going back into the building (both!)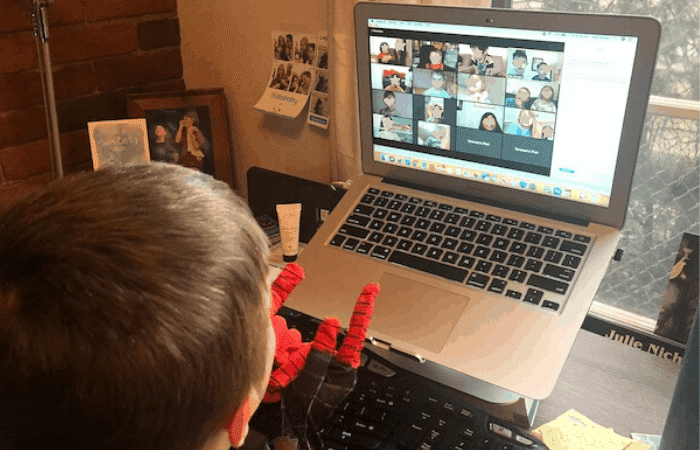 Plan a virtual back to school bash
It's likely that your kids haven't seen most of their classmates all summer. Wouldn't it be fun to plan a virtual back to school bash for everyone to chat and get silly online before the school year starts? You can host this get-together on Zoom (learn how to host it here) or any other virtual meeting software. Plan out a good day and time and invite 9-10 kids. More than 10 kids will be chaos! Keep the back to school bash 2020 to 30 minutes and consider a game, such as an in-home scavenger hunt (find your favorite snuggle toy, find something that's a square shape, etc.), to give the kids something fun to do if the Zoom goes quiet. Other great games for back to school bash are Would You Rather, 20 Questions, or kid-themed trivia questions. This back to school bash will get kids excited to start seeing their friends again and help get them in school mode.
Setting up a learning space
If you're going to be home for school, either full- or part-time, think carefully about your setup. Do you want them to sit at individual desks? Do you want to have them sitting at the same table (with room for you, too)? If you're in this for the long haul, you may want to set up a separate learning space away from where you eat your meals. A simple 6-foot folding banquet table and some folding chairs may be just the thing to set up in a living room or basement. Having a consistent learning space that's just for school will help your kids to get in the zone easier when it's time for learning. It will also allow you to keep print-outs and books in a central location and away from any food stains or drink spills.
Not sure if your twins should be in the same class this year? Read This Before You Register Your Twins for School Next Year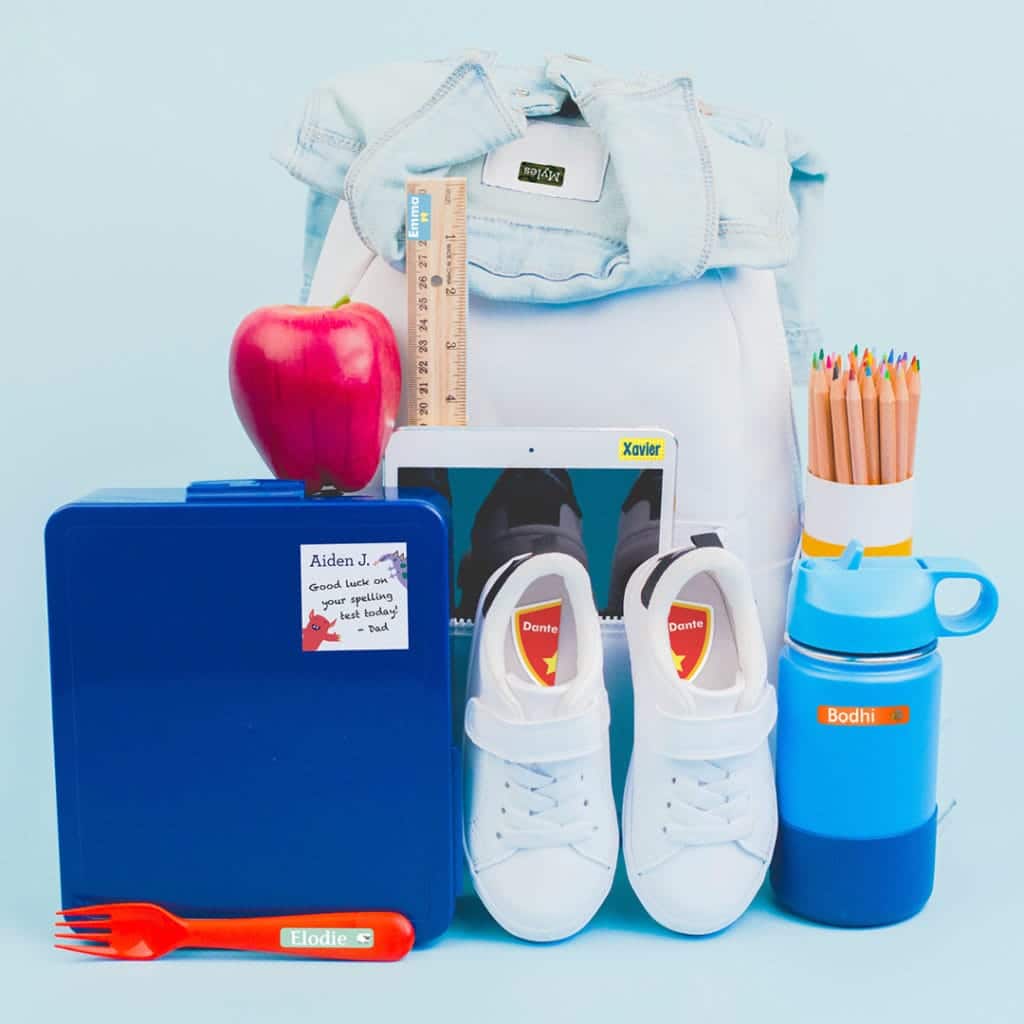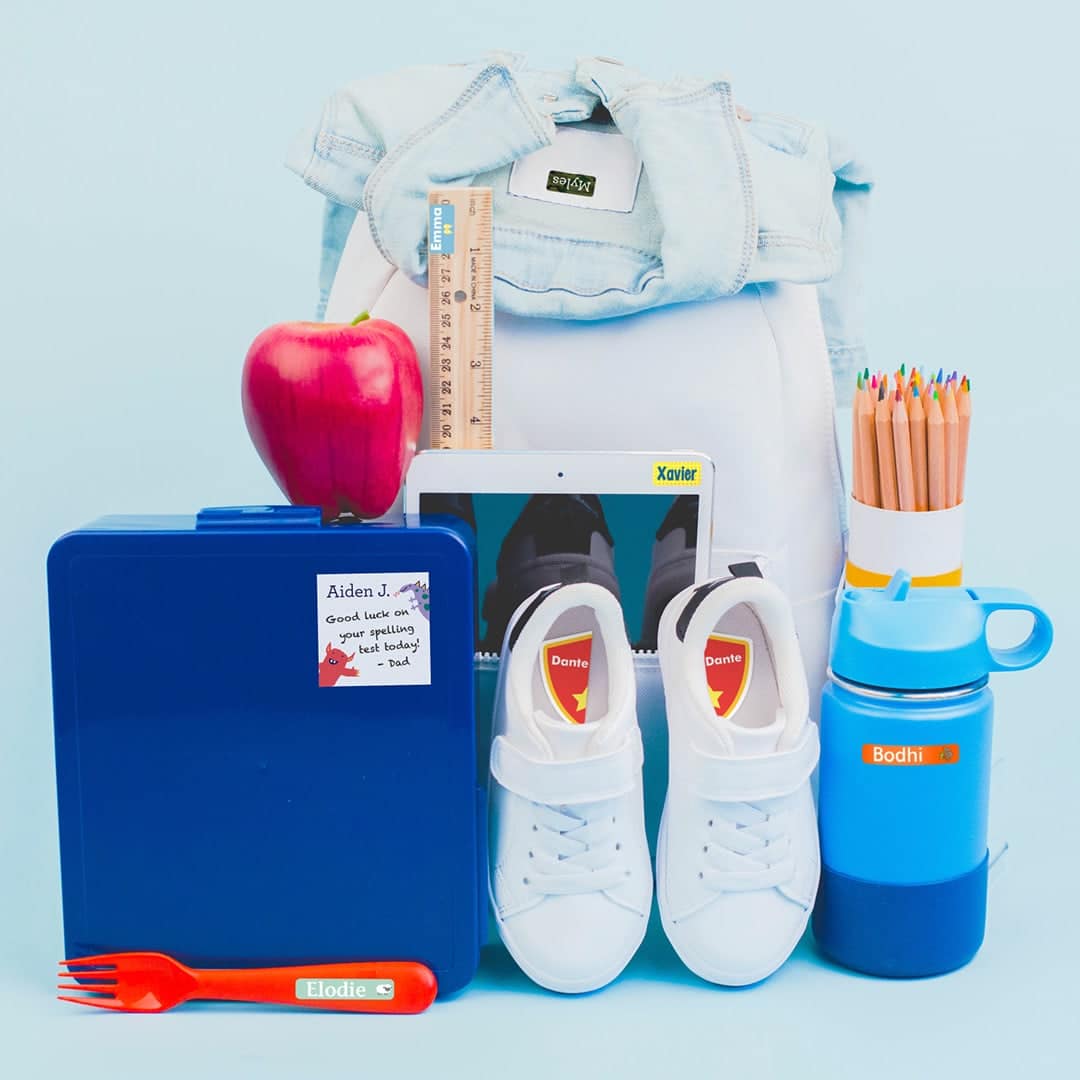 Get the right back to school supplies
Having the right supplies will make you feel more prepared and get your kids jazzed for starting the school year. Shop for school supplies just like you would any other year. If your kids are going back into the building it would be wise to get some extra supplies to keep at home just in case you are suddenly thrown into distance learning due to an outbreak.
If you're doing remote learning, don't just use supplies you already have on hand, or are leftover from last year. Buying new notebooks, cool pens, fun pencils, and craft supplies will make your kids more motivated to use them. Let them shop with you online to pick out their favorite colors, characters, and styles. If they are excited about the school supplies, they are more likely to enjoy using them and more willing to do the work.
Don't forget the labels
We highly recommend buying personalized labels for your kids whether they are going to the school building or staying home. While it's obvious that labels are very practical, to know which supplies belong to which kid, it's also super important right now for your kids to feel a sense of normalcy. Labeling school supplies is a tradition! And involving them in picking out the design for their labels will get them super excited. When the labels arrive have them help place the labels on everything from pencil cases to shoes. Make sure to buy some extra labels for other organizing, such as school materials, toys, electronics, and books.
Looking for better back to school shoes? Check this out… Back to School Shoes That Will Last All Year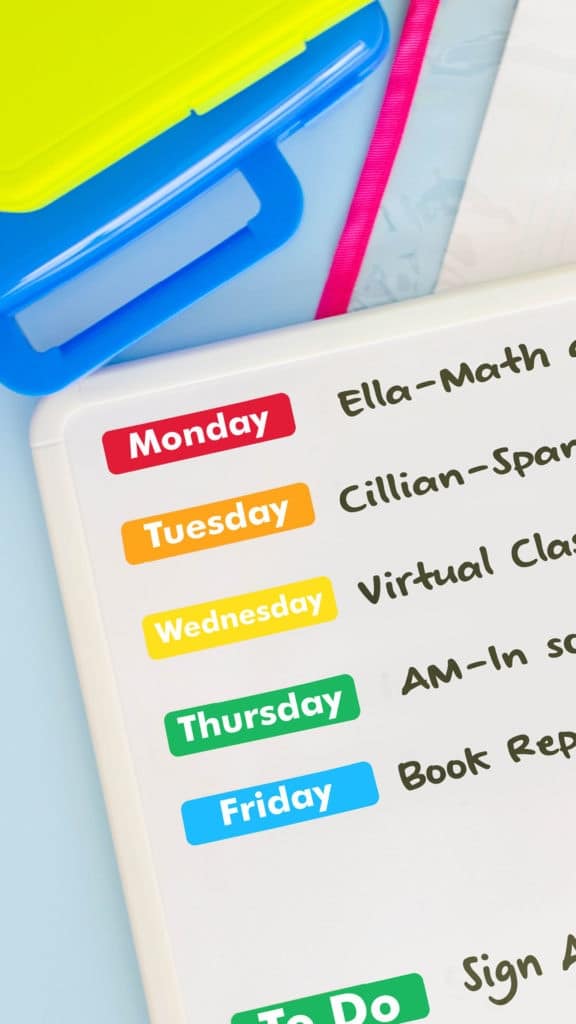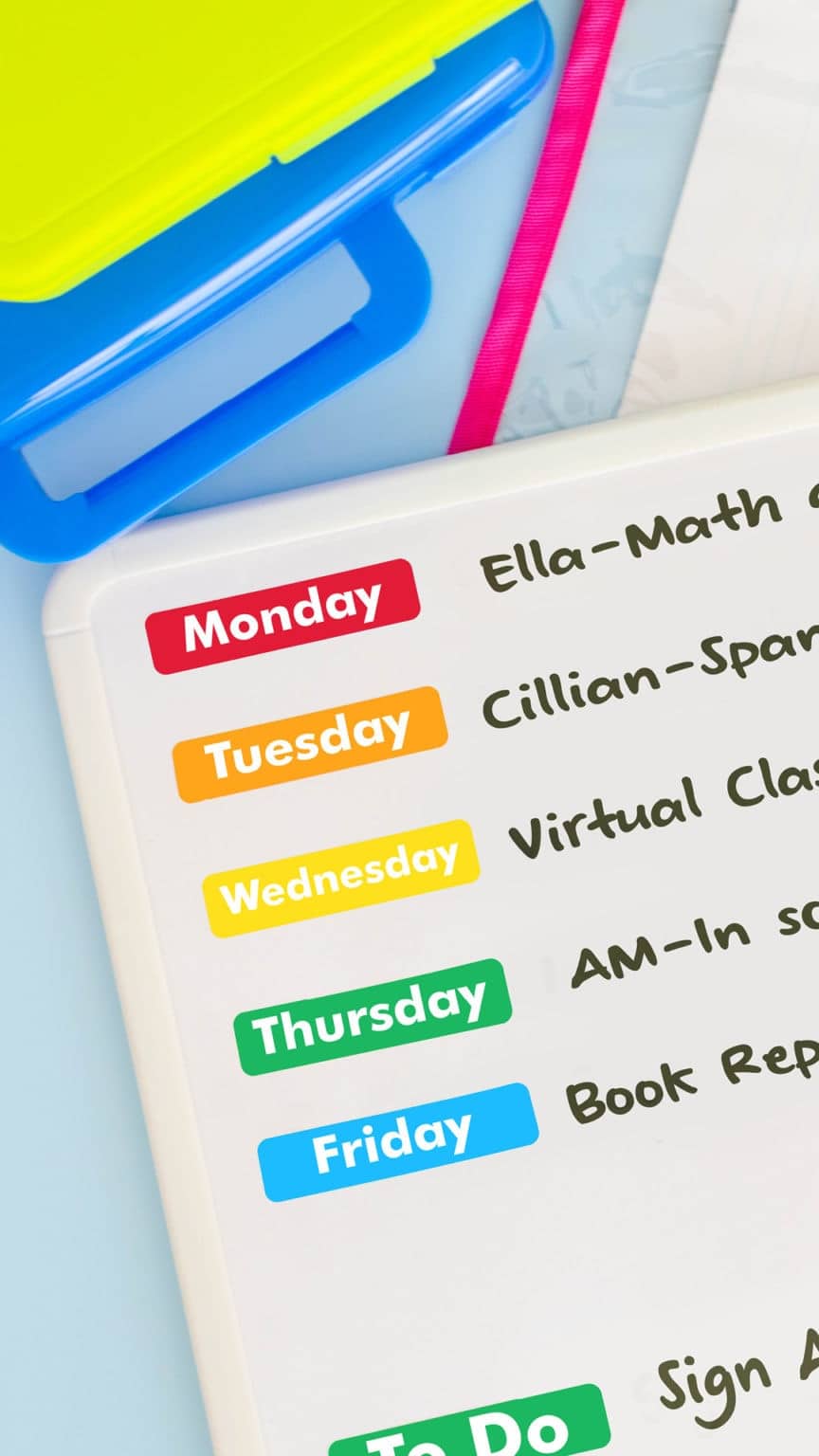 Routine is still important
Once you know what the school plan is, create a daily routine. Invest in a whiteboard to write it all down for everyone to see the plan and allow for easy changes. Another idea: create a visual schedule that uses pictures in addition to words, for younger kids who are still learning to read. Make sure to plan time for schoolwork, meals, exercise breaks, and free time. Children of all ages thrive with a schedule. It sets expectations and helps them to know their footing. Changing up the plan too much or not having a plan at all can send learning into a tailspin and lead to more stress and anxiety.
Sell it to your kids
"What do I need to do to get you into this Zoom meeting today?" You probably feel like a used car salesman at this point. Selling your kids on their new school reality is a tall order. Things are going to be very different this year… there's no denying that… But no matter what your plan is, make it exciting for them. If you can muster up all the enthusiasm you possibly can for your kids, they will most likely take your lead. Show your excitement for school supply shopping, planning out their first day of school outfits (even if it's only the top half for Zoom), and taking the ever important "first day of school" photo on your front lawn. If you are very negative and complaining all the time about the plan for school in front of them, you are setting yourself up for failure.
Staying positive for your kids is going to really make a difference in their moods as we start the school year. Even if you're not totally sold on whatever plans your school has offered (and who is?) make the best decisions that you can for YOUR family and commit 100% to getting your kids on board with the plan. Hang in there — we can do this!
Shopping for masks for your kids? Here's what Twiniversity parents recommend –> Best Masks for Kids (that they'll want to wear!)