Last updated on September 8th, 2023 at 02:27 pm
Most expectant twin parents worry about the cost of diapers, but for some reason, the cost to constantly clothe two (or more) kids doesn't cross our minds until our kids start growing out of their shoes in less than a month (this is a true story….LESS THAN 30 DAYS!). Add in the current inflation, and money is even harder to get and hold on to. Here are 4 ways to sell and trade for a new wardrobe for your twins.
If you have twins or just kids in general, the cost of clothing for young children can add up fast. They wear sizes for such a short time, especially infants.
Used Does Not Mean "Dirty"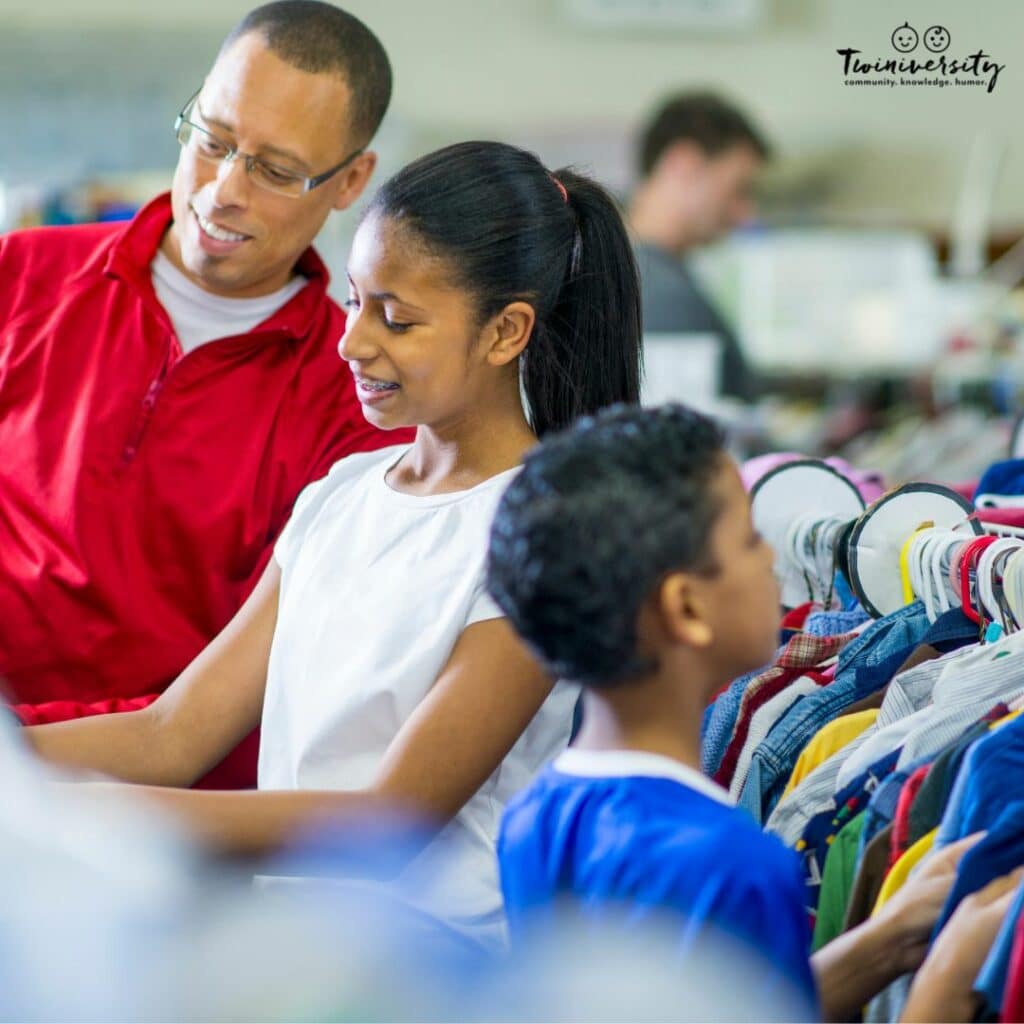 Want to save some cash on new (to you) clothes? Then, I recommend buying used clothing as much as possible. Most of the time used clothing is still in good or even great condition when children outgrow them. I know there is a stigma with buying pre-owned/used clothing, but usually, these clothes can be just as good as buying new. Plus, they are usually very inexpensive or even free, depending on how you get them.
Buying used will save you money, but selling your used stuff will get you money! If you no longer need your children's outgrown clothing, try selling it. There are some worthwhile ways to make a few extra bucks while eliminating things you no longer need or use.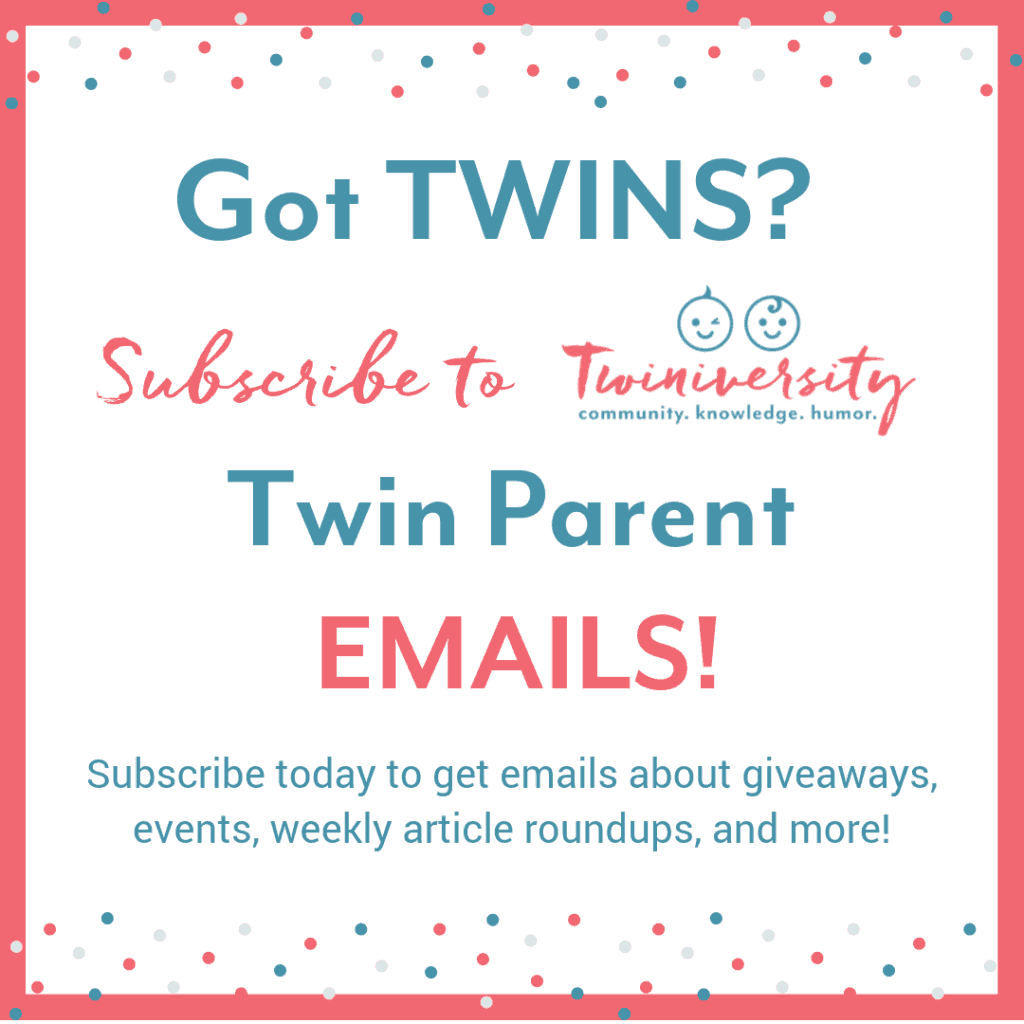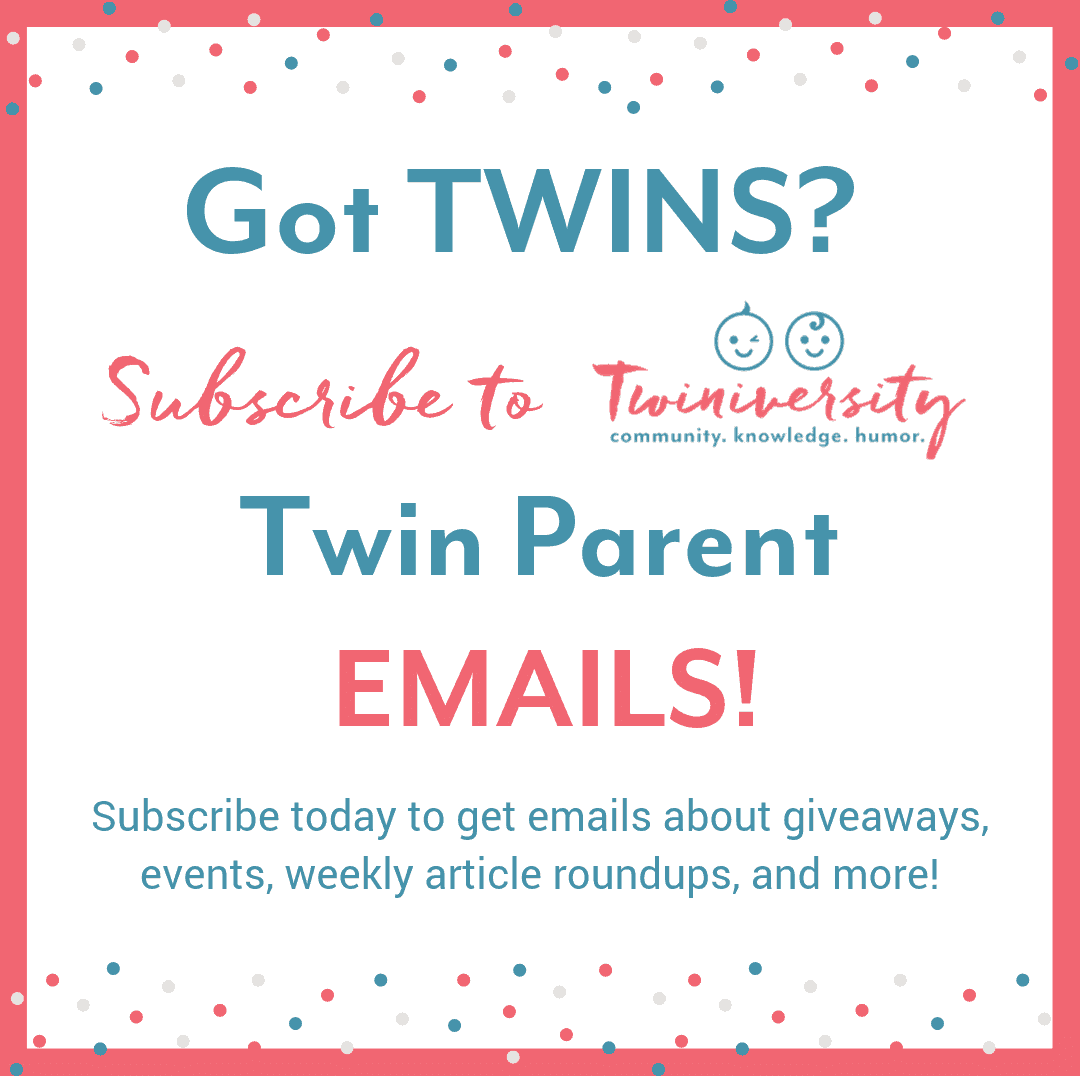 Want to be the first to know about giveaways, deals, and more just for twin parents? Sign up for the Twiniversity email list! Subscribe today to get emails about giveaways, events, weekly article roundups, and more! Pregnant with twins? We'll be sending you a weekly twin pregnancy email to keep you on track with your pregnancy to-do list! Click here to learn more… and while you're at it, check out our Complete Baby Safety Course and Twin Parent Memberships.
Here are 4 Ways to Sell and Trade for a New Wardrobe for Your Twins:
1. Consignment Sales
Multiple organizations have once or twice-yearly consignment sales (check locally). These sales have everything from clothing to toys to baby gear and are in good condition for a good price. I have purchased a lot of clothes for my kids at these sales. Plus, I'm also a consignee at my local sale.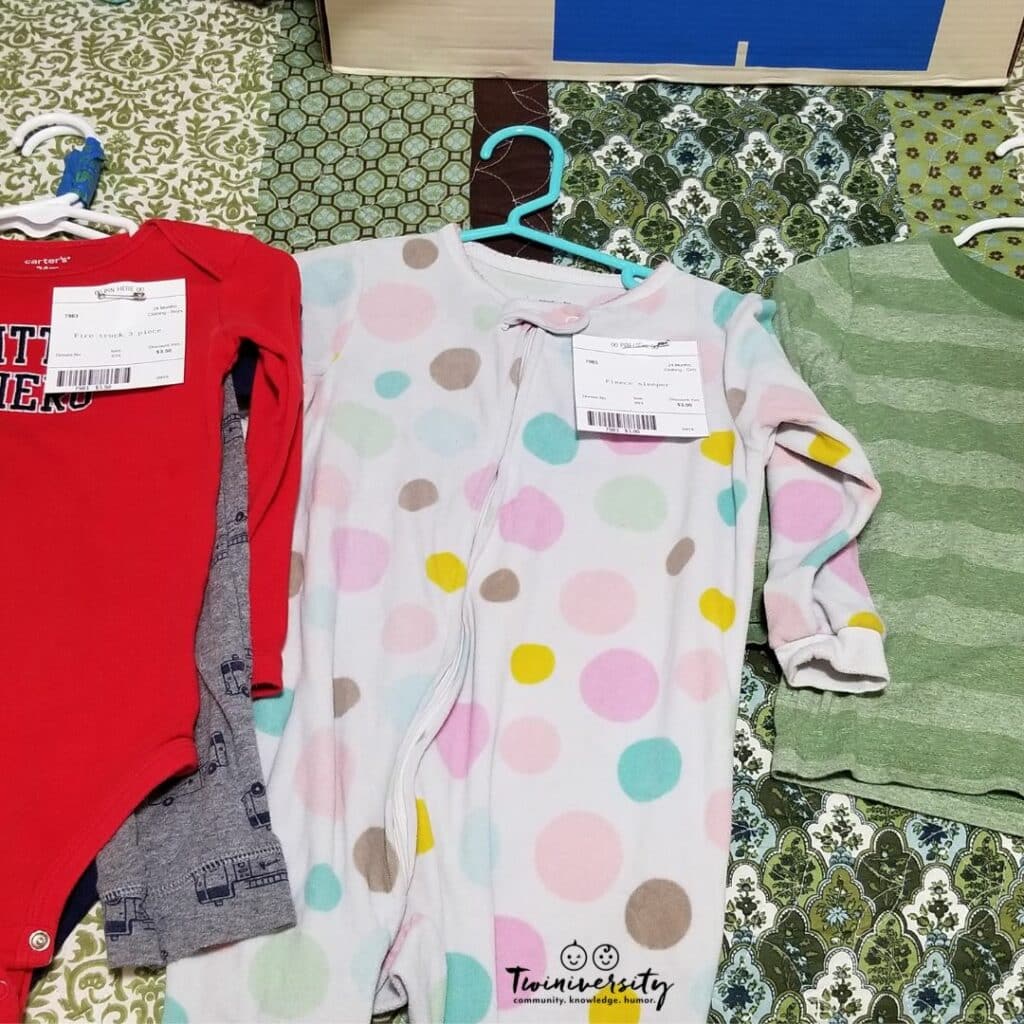 My local consignment sale is family-run, and it is very particular about what clothing they accept. Everything there is in good condition, without stains or holes. I have found a ton of nice clothing from consignment sales, some for as little as 50 cents to a dollar. You will sometimes even stumble upon something that is brand new. You can find anything from Christmas dresses to Halloween costumes and everything in between. There are always a variety of sizes for both boys and girls. I highly recommend buying clothing from consignment sales. It is definitely my favorite place to shop for my kids' wardrobes.
If you are willing to put in the work, being a consigner is a good way to sell what your children have outgrown and make a few bucks doing so.
As a consigner, I price, tag, and sort my own items and bring them to the sale. It can be a lot of work, but there are many benefits. You can sell your clothes in a place with a lot of foot traffic, and depending on how you price your items, you can make a good return on them. I have made over $100 at each of the sales I have consigned at (twice yearly). I also get the added benefit of being able to shop early, before the public.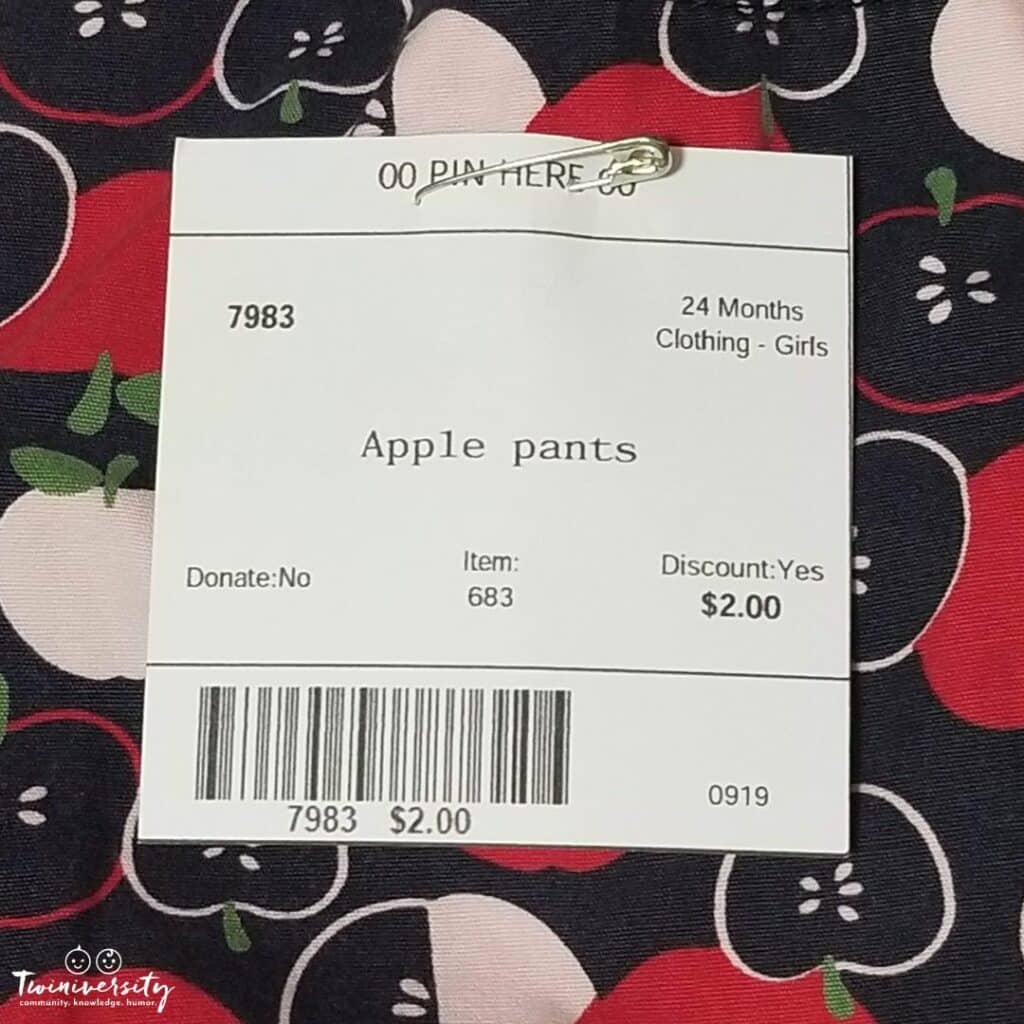 There are so many benefits to buying and selling clothing from consignment sales. For me, consigning makes just enough extra cash to spend on the next size up for my kids.
2. Borrow/Lend from Family and Friends
I have obtained many clothing items for my kids from friends and family. Some people just donated their clothing when their kids outgrew it. Others, like some of my family members, borrow and lend their kids' clothing and exchange it back and forth as needed.
I can't express enough appreciation to these friends and family members for being generous and sharing their kids' clothing with me. My friends and family have given me enough clothing that I hardly need to buy anything for my kids. I'm currently storing boxes of the next couple of sizes for my twins.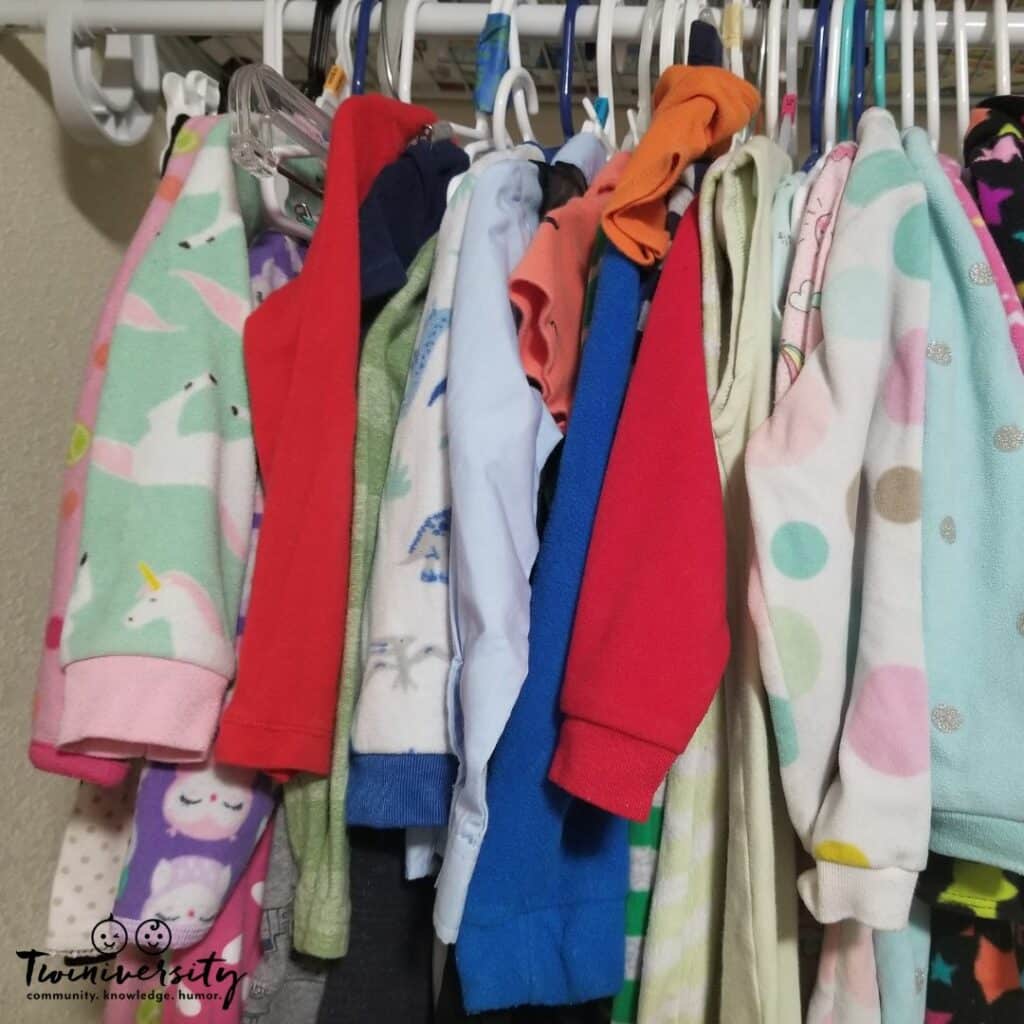 I have also lent gear and clothes to my family members too. I would highly encourage this method of sharing clothing because it is free, so everybody wins.
As a side note, I would like to add that lending and borrowing maternity clothing is preferable to selling it because it does not sell well at consignment sales.
3. Hand Me Downs
Finally, if you have multiple children, hand-me-downs are also a great way to go. I have three boys, and they have all worn many of the same clothes (many of my daughter's clothes have been donated by friends and family).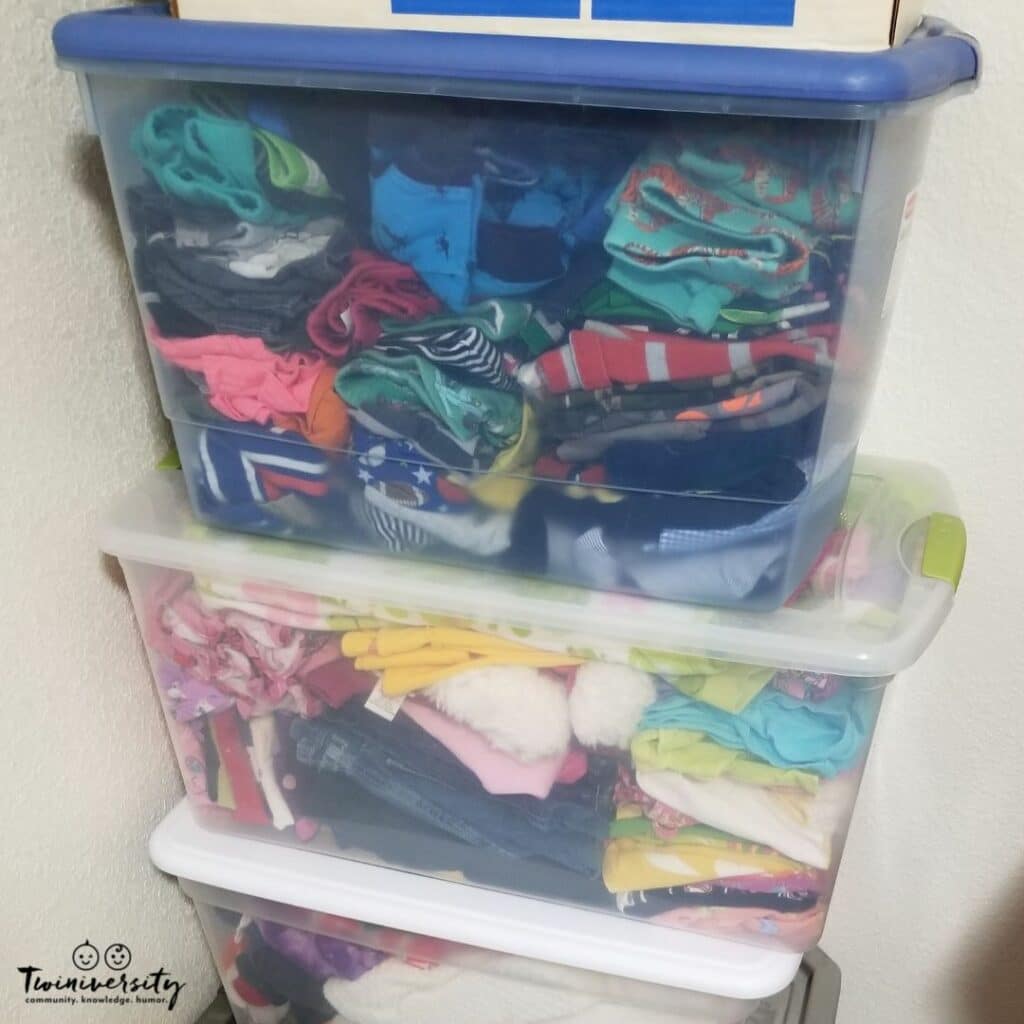 I have saved a lot of money just by handing the clothes down to my younger kids. Of course, I only save the "good" clothing. If it has holes or stains, it has reached the end of its life. Many of the items have lasted through all three boys and are still in good enough condition to be worn again.
4. Consignment Stores
Consignment stores (not to be confused with consignment sales) are another great option for pre-owned clothing at affordable prices. These stores are open all year round, and these can also be good places to buy used clothing and gear for any season.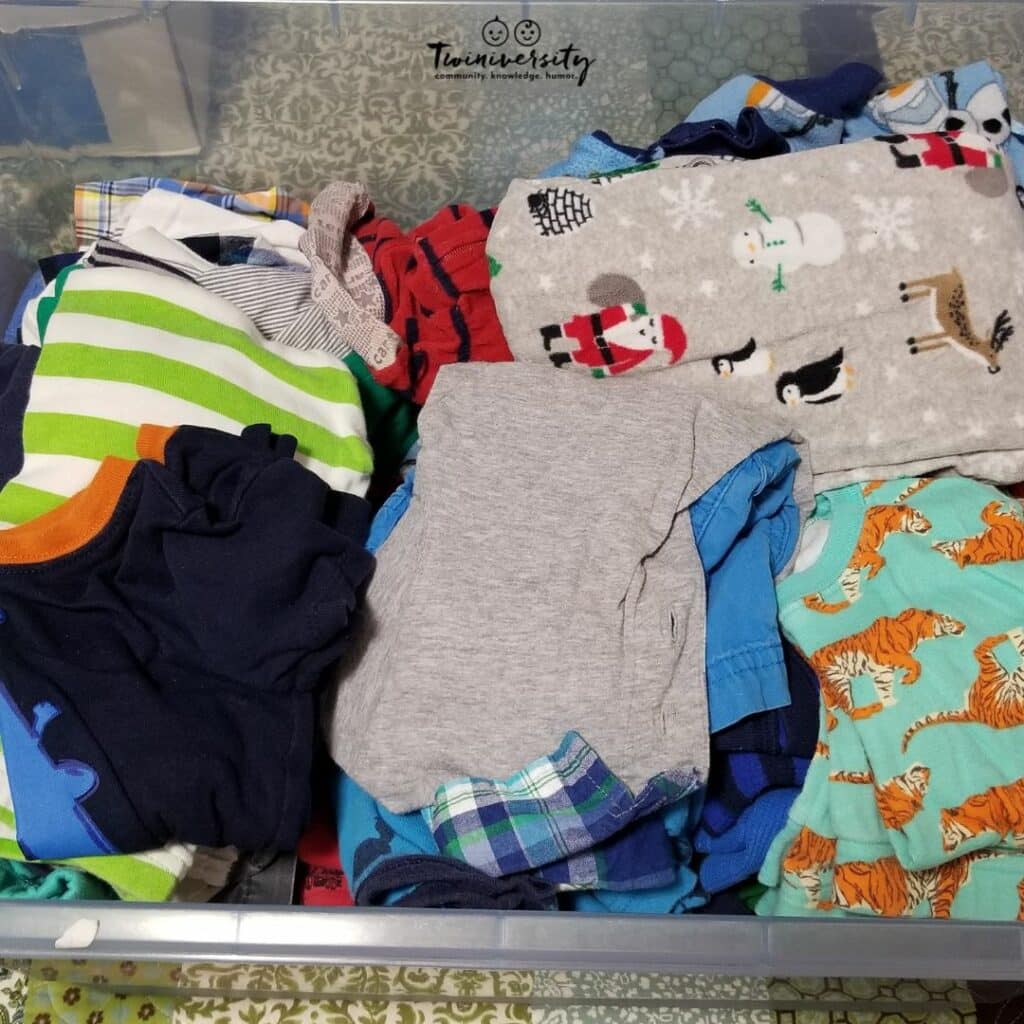 Look for Special Sales
One of my favorite consignment stores has Saturday sales where everything you can fit in a grocery store plastic bag was $15. I practically clothed my twins for the first year with this sale! Many consignment stores do these types of sales, especially around season end. They need to make room for new inventory for the current (or upcoming) season.
Consignment Store vs. Consignment Sale
If you are going to sell your children's clothing, I would recommend a yearly sale instead of a consignment store. At a consignment sale, you get to price your own items, making you more money. It is not uncommon for some consignment stores to undervalue your items. Also, if you sell at a consignment sale instead of a store, you can opt to have the items that do not sell returned to you. At a store, you do not have this option.
Got twins? Us too! The Twiniversity Podcast with Natalie Diaz was created BY parents of twins FOR parents of twins, from your pregnancy days through your twin's teenage years, this podcast covers it all. It's all about parenting twins, offering plenty of strategies for making life better, parenting hacks, and of course, humor. We are laughing WITH you every step of the way.
Thankfully, the kids have no idea that their clothes are used, nor do they care. They get used to wearing used, and once it is washed, it just feels like ours. I personally love used clothes for my kids. I particularly love buying from yearly consignment sales, not just clothing but toys and whatever else my kids may need.
So the next time your kids outgrow a pair of shoes in less than a month, remember these 4 ways to sell and trade for a new wardrobe for your twins.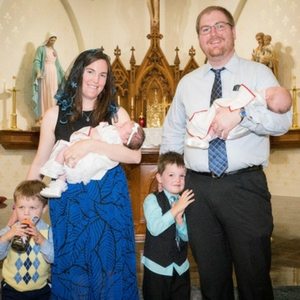 Sarah Morel has been married to her wonderful husband for six years, and is a stay at home mom to four kids under five, including infant twins. She spends most of her days chasing her boys around, feeding babies, or struggling to keep the house clean. In her limited spare time, she enjoys spending time with family and friends, reading Harry Potter and young adult fantasy, chatting with other parents on internet forums, and writing. You can find out more about her on her blog.