Last updated on August 4th, 2023 at 09:28 am
I was sitting at my OBGYN's office for a prenatal check up. Just a routine check up, until we heard those three words, "You're having twins!" My heart was racing, feeling millions of different emotions rushing through my body, ecstatic and afraid at the same time. I couldn't believe it! I mean sure I'd experienced being pregnant with my first daughter, 14 years ago! Delivering twins was something I will never forget, and I have the scar to prove it. It's hard at first, a little trial and error with some serious adjustments to our lifestyle, but then we adapt and just figured it out. Through this continuous journey of raising twins, I've learned some lessons, techniques and self-help tricks to keep me at ease and get me through the day, week, month, and soon the year!
Here are my 5 lessons I've learned having twins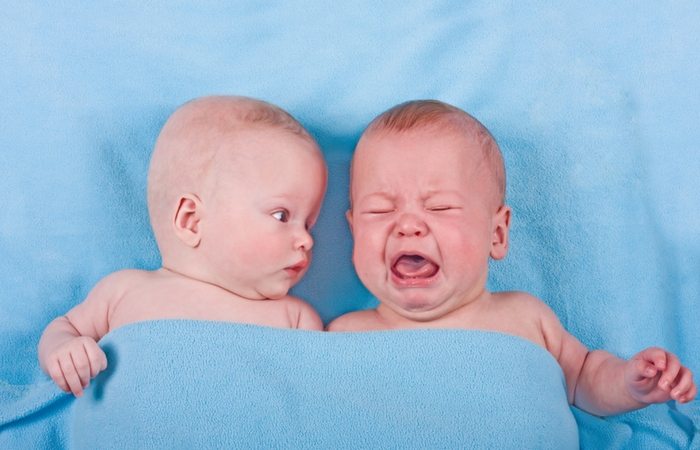 1. Don't panic over crying twins
Follow this equation: Baby A crying + Baby B crying = don't panic. Breathe in & breathe out. It's okay if it gets too much for you to handle, even step out of the room to catch your bearings. If for example, both twins have poopy diapers and both of them are raising hell to change them, tackle one twin at a time. No harm done if babies cry, and they get over it quickly! My grandmother used to say "aunque no lloren sangre todo esta bien." Translation, " as long as they aren't crying blood everything is all right!"
2. Set a schedule
Don't worry and stress if you can't get a set schedule for either feeding or bedtime. I've learned that babies are very different in their ways when it comes to when to sleep and eat. No matter how much my husband and I tried to set one up, the twins always had their own plans. It's only now that they are getting older, that their eating and sleeping schedules are in sync. I can assure you that your twins will get adjusted within time just like their mommy and daddy….and it is A-OKAY!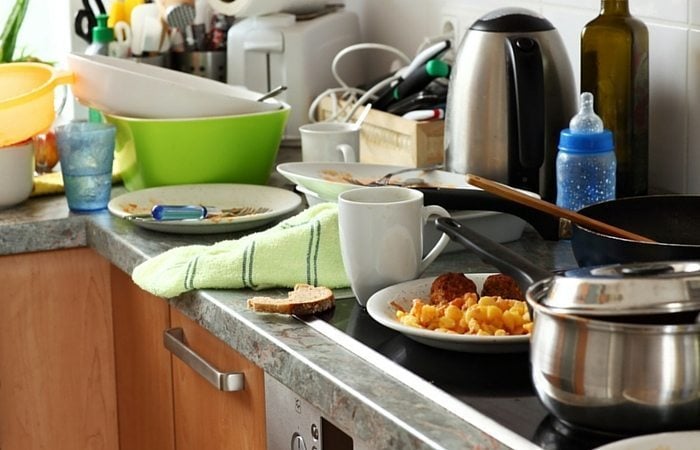 3. Don't worry about a messy house
With twins there's no such thing as a sparkling clean house! When my friends come over, I excuse myself and they always say "nonsense you have twins", or "don't even worry about it." However, to keep my own sanity, and because there's nothing I wouldn't do for a clean kitchen, we give the area a quick 30 minute clean up the night before. My husband loads the dishwasher, while I wipe down the counters, and my daughter helps with washing the bottles. Proactively, we've switched to paper plates and have learned to wash our own dishes when done. The rest of the house, I tackle one day at a time. Remember to cut yourself some slack, your doing the best you can!
4. Take care of yourself
10 months later, and I finally feel less like The Walking Dead and more like my old self again. I've realized that in order to be there for my twins as best I can, I would need to take care of my health and psyche. I carry a water bottle with me to make sure I stay hydrated, and stock my fridge and pantry with quick meals and snacks. It's a possibility your TV may be overrun by cartoons like Masha and the Bear, so turn to audio books, or surf sites like Pinterest or do some online window shopping. And ignore the noise of media outlets and outsiders, criticizing stay at home moms, or putting on extra baby weight etc. From this point on you are a rock star, and your superpower is making twins!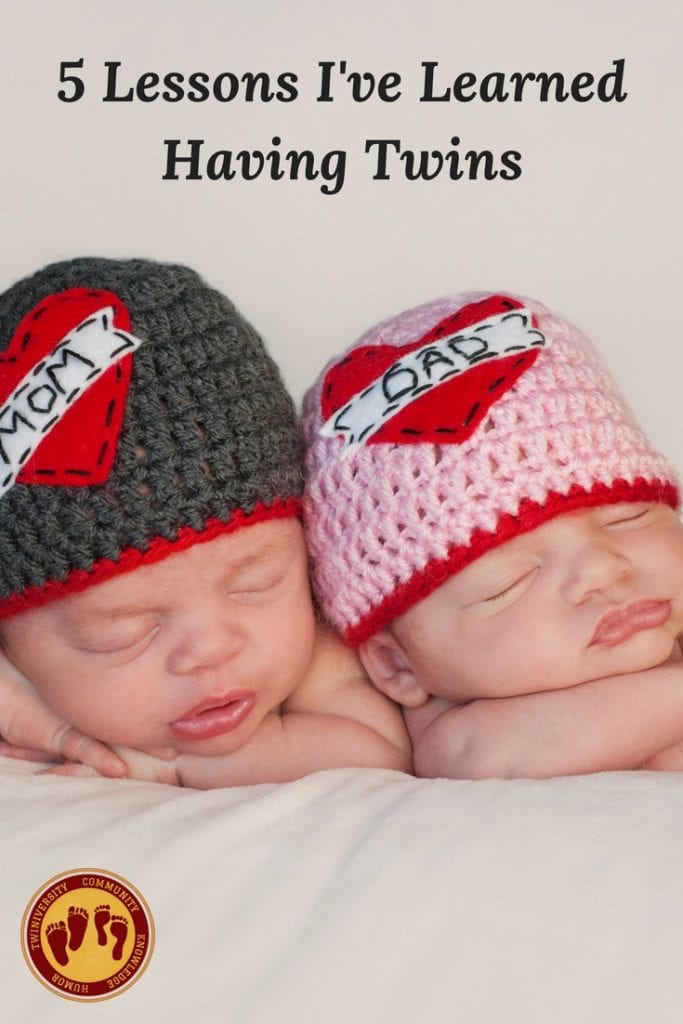 5. The green-eyed monster
The majority of the time you'll encounter people who are enthusiastic and share in your excitement, but occasionally you'll run into the green-eyed monster, negativity. You might even get lectured on how best to do things from singleton parents. Ignore any negativity, and focus on the fact that having twins is unique and amazing. There are some moments that you will only experience with twins. Surround yourself by those who cheer in your victories, and welcome those who want to be part of your twin's lives.
Continuing this journey I want to tell all mamas of twins out there is that you are strong and capable, and you are not alone by any means. As a twin mom, you will grow with them and develop your own personalized operating manual. Let the games begin!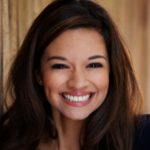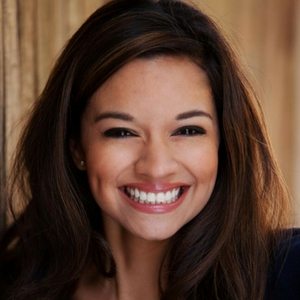 Erika Carrillo lives in San Antonio, TX with her husband Batman (aka Rick), their teenage daughter Anahi, and their fraternal twin girls, Cassandra & Catalina. She is intrigued with the mystic and paranormal, enjoys antiquing, and her favorite place in all the world is New Orleans, Louisiana. She loves meeting all kinds of new people, and strongly believes that everyone should be treated with the utmost kindness and respect.
---
Related Articles
---
Check out our ultimate list of the most important articles for expecting twins
and managing your newborns!
---
Are You a New Twin Parent?
Check out Natalie Diaz's book:
"What To Do When You're Having Two
The Twin Survival Guide From Pregnancy Through the First Year"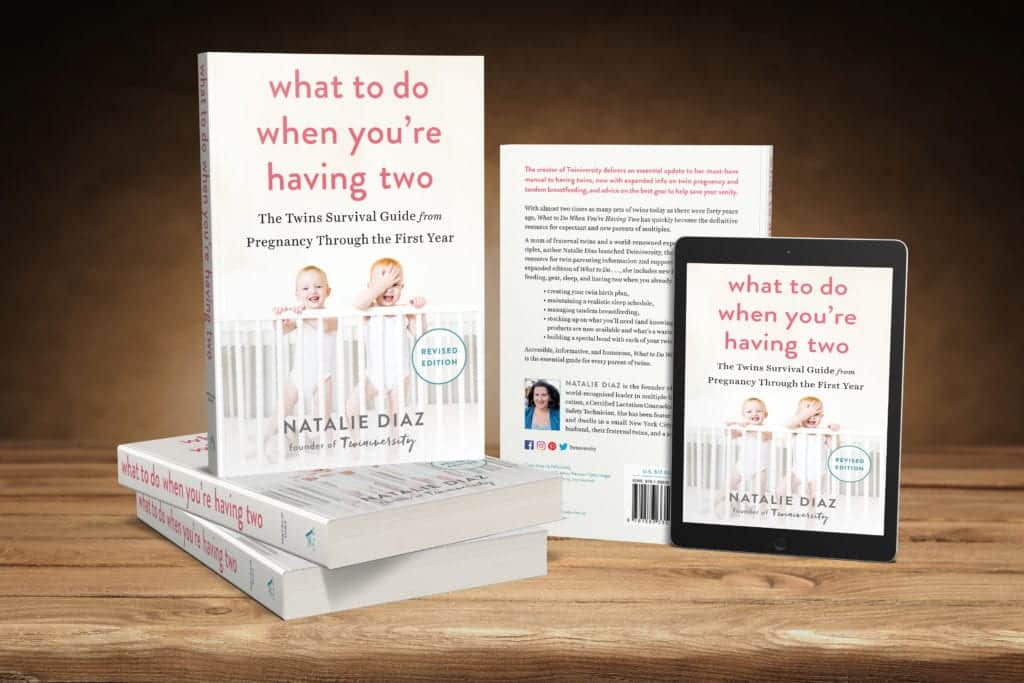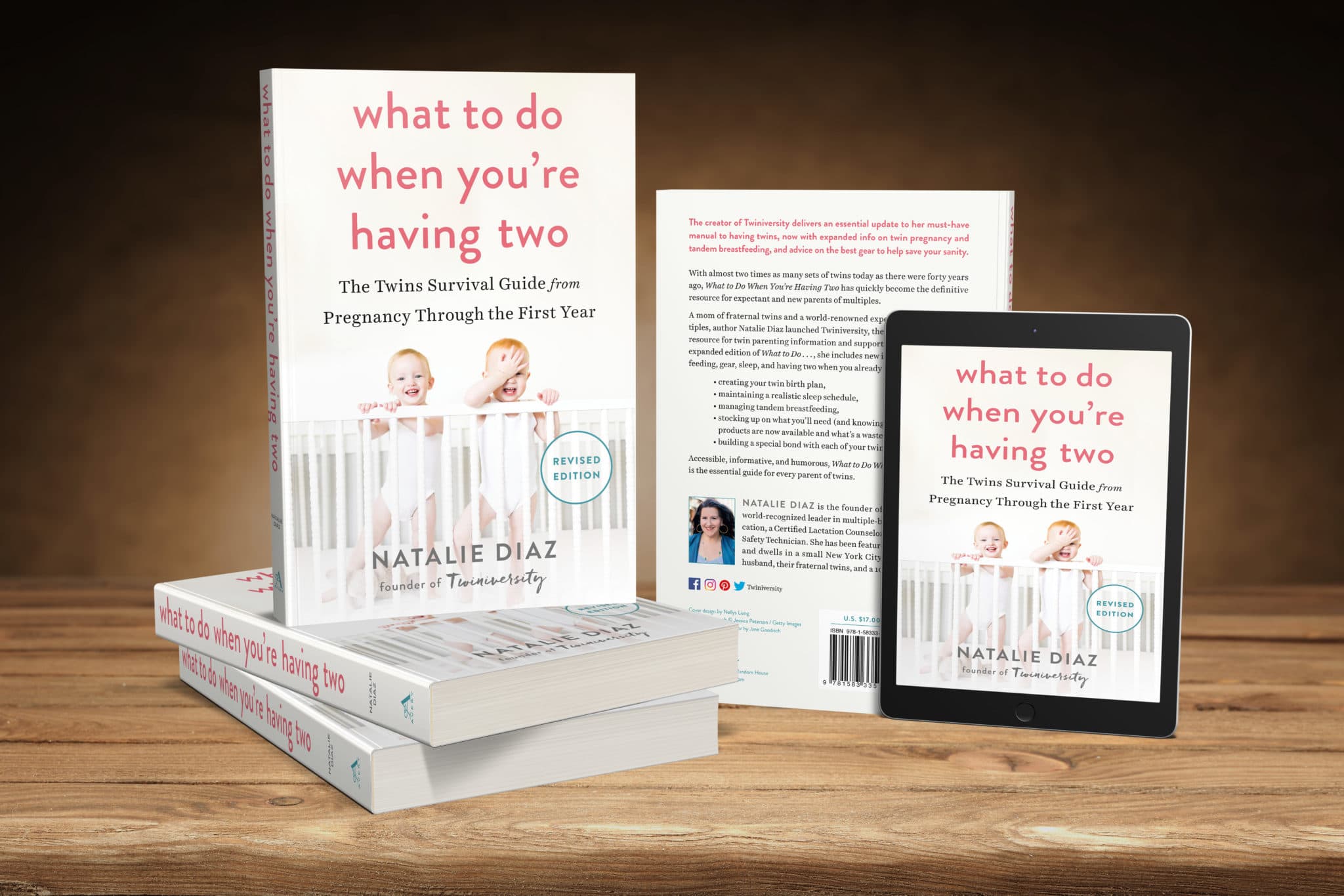 In What to Do When You're Having Two: The Twins Survival Guide from Pregnancy Through the First Year, national twins guru and founder of Twiniversity (and twin mom herself!) Natalie Diaz provides a no-holds-barred resource about life with twins, from pregnancy and birth all the way through your duo's first year of life.
---
Have you taken your expecting twins class yet? We offer a great class on demand so you can take it on your own schedule! There are so many video modules covering everything from your twins' baby registry to your first week at home with twins! Sign up today to get started before your twins arrive.
---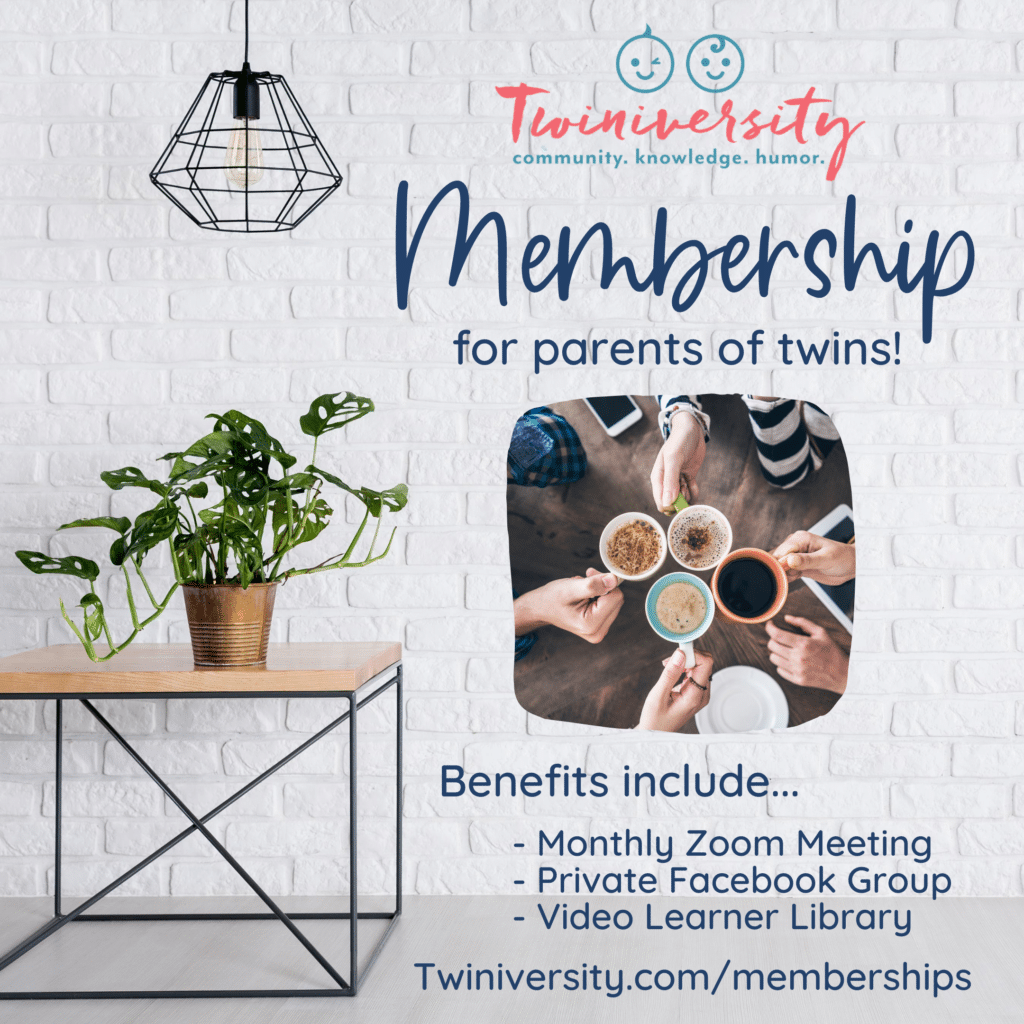 Need some twin parent friends? Get the support you need with a Twiniversity Membership. Benefits include a monthly twin parent club meeting on Zoom, access to a private Facebook group just for twin parents, and a video library of twin parenting lessons. Visit Twiniversity.com/membership to join today!
---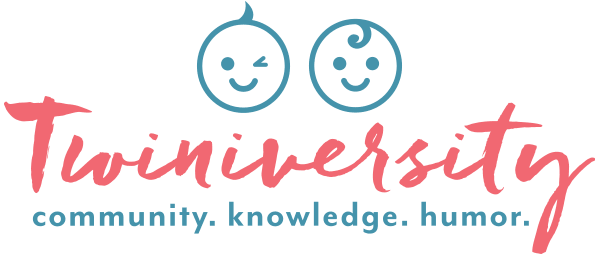 Twiniversity is the #1 source for parents of
multiples, and we are growing faster every day!
Find us all over the web:
Or contact us by email at community@twiniversity.com