Going on your first outing with twins alone can be a scary task. For the first three months, we didn't take the boys out much, other than to the necessary doctor appointments. Around the three-month mark, my husband was fully back to work, the grandparents (who are all on the opposite coast) had all left, and it was just my boys and me. I was terrified to go out with them by myself. I don't know what I thought was going to happen. Well, yes I do. I was having nightmares of leaving one twin somewhere, leaving the stroller in a parking lot, someone attacking us and kidnapping the babies (not dramatic at all), etc.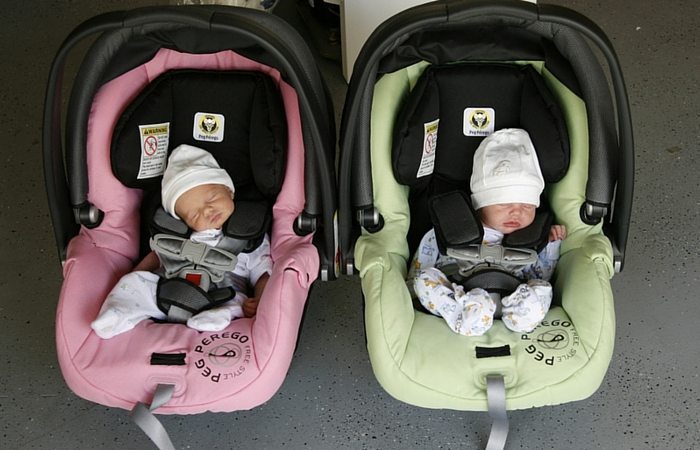 After my first two weeks totally alone with the babies at home all day, I decided I needed to suck it up and GET OUT OF THE HOUSE before I lost my mind. So, off to Target we went! And you know what? We survived. Here are some tips that helped me work myself up to taking the babies out alone for the first time, and made the experience much easier.
1. Wait Until You Are Healed
I had a c-section, and there was no way I could handle the stroller and car seats alone for the first couple of months without hurting myself. Don't push yourself too much for your first outing. You will get there eventually, I promise!
2. Practice Ahead of Time
One thing I did to ensure the trip would go smoothly was practicing folding and unfolding the stroller, and attaching and detaching the car seats, and getting everything in and out of the car. I brought the stroller in the house and just opened and closed it a couple of times a day until I was super comfortable.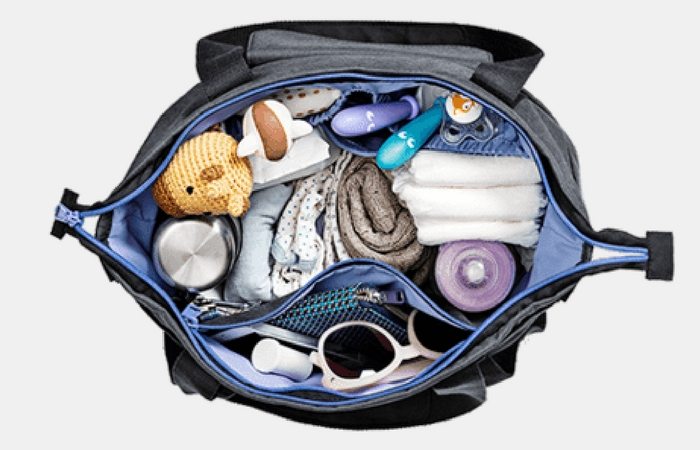 3. Stock Up Your Diaper Bag
Make sure you have plenty of supplies for your trip. Even if you will only be gone for an hour or two, you will want to ensure you have diapers, wipes, pacifiers, rattles, and burp cloths just to be safe. If you are planning to be out for a longer period, you will need to deal with feeding supplies as well. Make sure you have enough for the number of feedings you will need, and possibly an extra. If you are using formula, one thing I have found helpful is using the pre-made liquid version of formula that only needs to be shaken and poured into a bottle.
4. Choose an Appropriate Destination
I preferred large stores or open spaces like parks for my first outings so I knew the stroller would fit without a problem. I'm sure I don't have to tell you that double strollers can be tough to maneuver. You may also want to choose a place close to home in case you feel overwhelmed / have a poop explosion (the babies, not you… I hope).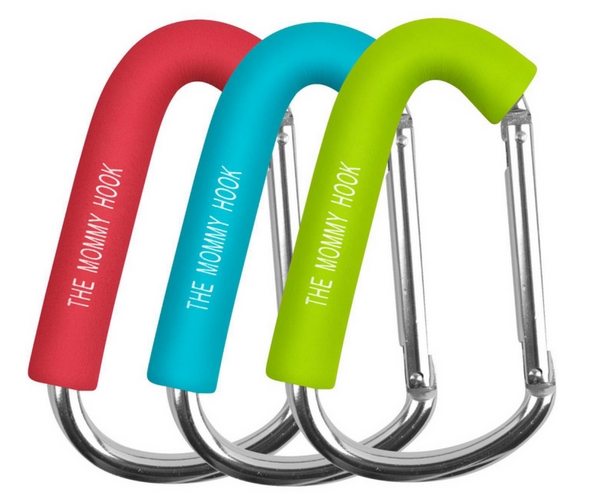 5. Use a Hook
It can be very helpful to have a large hook (i.e. a Mommy Hook) on the handle of your stroller that you can use for bags, your purse, or even a shopping basket. Just be careful not to put too much weight on it so it won't tip the stroller over!
6. Try to Avoid Needing a Cart
It is possible to pull a shopping cart and push your double stroller (I have done it, and boy it was a sight to behold!), but I would not recommend it for your first adventure.
7. Park Smart
Even if it's farther from the entrance, I often prefer to park in a spot with space on each side of my car. This gives me plenty of room to get both car seats out without being squished and get them on the stroller easily.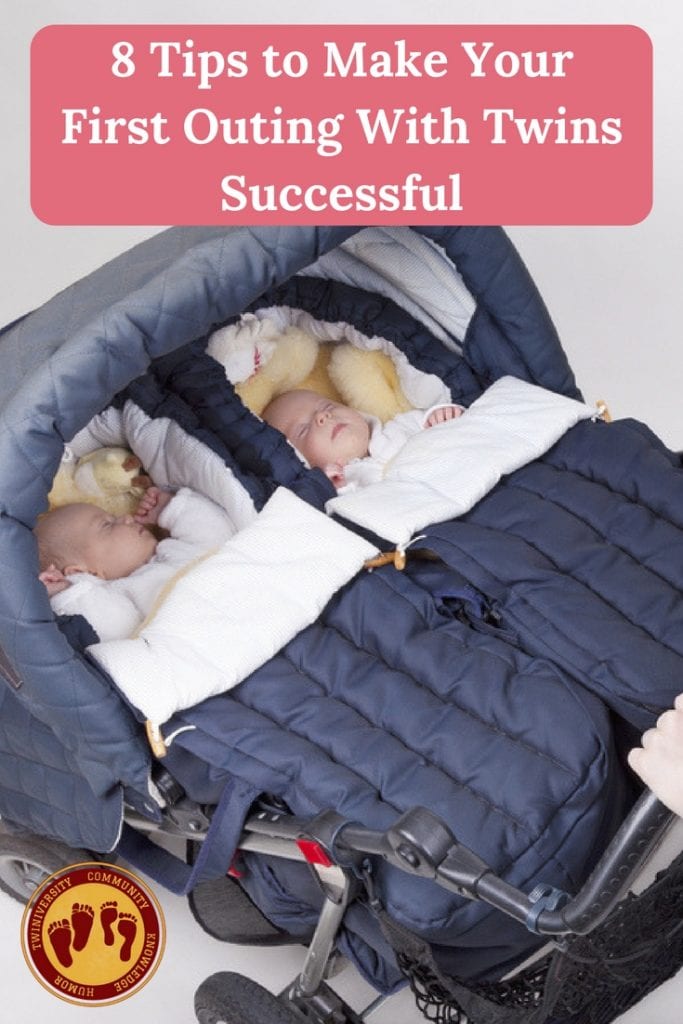 8. Allow Extra Time
Not only will you need it to finagle all of your twin paraphernalia, but you will also likely get stopped more than once with people wanting to know all about your little cuties. Be prepared for very personal questions (Are they natural? Did you have a c-section? Are you going to try for a girl?), and just know that every twin or twin parent in the building will also come up and want to chat. Despite the occasional invasiveness, just focus on the fun of being part of this new, unique, very special club of twindom.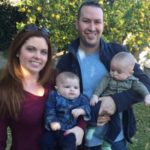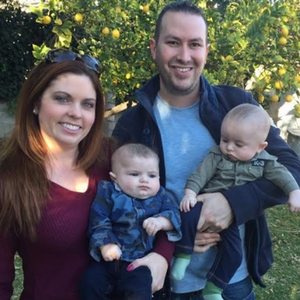 Heather Nichols Rosenfeld is a full-time mommy to fraternal twin boys, Justin and Ryan, wife to Mike, actress, social media manager, and writer originally from Barboursville, WV and currently living in Los Angeles, CA. She is an only child who is working hard to figure out the twin dynamic! You can connect with her on Facebook here.
---
Related Articles
---
The rate of twin births has risen 79 percent over the last three decades, and continues to increase. A mom of fraternal twins and a national guru on having two, Natalie Diaz launched Twiniversity, a supportive website with advice from the twin-trenches.
What to Do When You're Having Two is the definitive how-to guide to parenting twins, covering how to make a Birth Plan checklist, sticking to one sleep schedule, managing double-duty breastfeeding, stocking up on all the necessary gear, building one-on-one relationships with each child, and more.
Accessible and informative, What to Do When You're Having Two is the must-have manual for all parents of twins.
---
Expecting twins? START HERE!

Check out our ultimate list of the most important articles for expecting twins and managing your newborns!
---
Whether you're a twin parent in the big city surrounded by scores of resources, or a triplet parent out in the country with no one around for miles — our multiples parenting forums are for YOU! Sign up for FREE and connect with people who are just like you — parents of multiples looking for advice, parenting tips, or even just people to chat with who will understand what you're going through. Our forums are open to people all over the world and we offer scads of specialty rooms to find others who are going through the exact same thing as you. Check it out today!
---

Twiniversity is the #1 source for parents of multiples and we are growing faster every day!
Find us all over the web: