Last updated on September 28th, 2021 at 01:57 pm
Since I was a kid, Halloween has been the best time of year. What's not to love about this holiday? The nice cool breezy autumn air, the pumpkin spice lattes' galore, and dressing up in cool spooky costumes. Not to mention, all the tasty Halloween treats that come with it! It's boo-tiful that I'm able to spread the love of Halloween to my little monsters with sugar, spice, and everything nice with these Halloween dessert recipes.
Whether you're planning a Halloween party for a crowd or just whipping up some Halloween treats for your little goblins, we've got five easy and fun Halloween dessert recipes that will be a huge hit with kids and grown-ups alike!
Today we'll be making:
Voo Doo Cookies
Easy Mummy Brownies
Rice Krispie Treat Pumpkins
White Chocolate Covered Strawberry Ghosts (gluten-free)
Ghosts in the Graveyard Dessert Shooters
VOODOO COOKIES
This year I got my Halloween treat inspiration from a little shop in New Orleans, where I found Fred's 'cursed' cookie voodoo doll cookie cutter/stamper. Don't worry, these cookies are curse and hex free! Also, you can always make these cute fun cookies using a gingerbread man cookie cutter. Either way, it'll be a cookie that Jack Skellington would be proud of.
I try to make my life in the kitchen as easy as possible and I got lucky that the Fred's 'cursed' cookie cutter came with all the works. Not only is this recipe delicious, it was so much fun making them with simple household ingredients.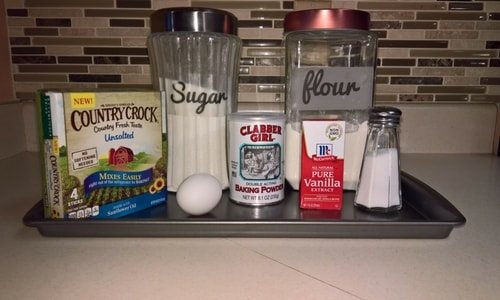 Ingredients
1 cup unsalted butter, softened
1 cup sugar
1 large egg
1 tsp. vanilla extract
3 cups flour
1 1/2tsp. baking powder
1/2tsp. salt
Red and black cookie icing
chocolate chips and/or mini eyeball sprinkles
Utensils
Directions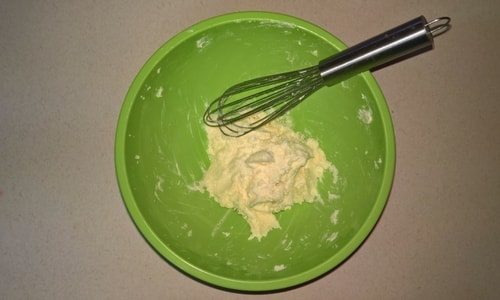 Step 1. Mix softened unsalted butter and sugar together with a whisk, until a light and fluffy cream is made.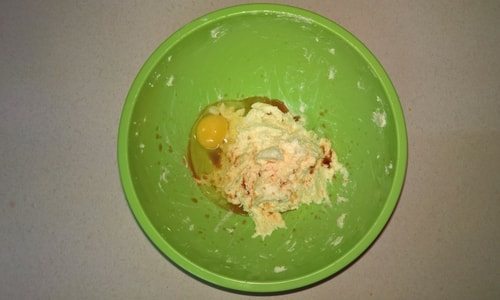 Step2. Add eggs and vanilla extract. Mix well.
Step 3. In a separate bowl, whisk your dry ingredients (flour, baking powder, and salt) together.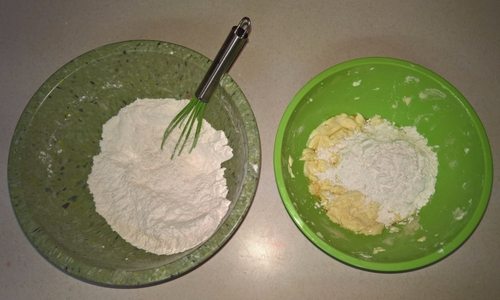 Step 4. Add dry ingredients. Mix a little at a time into the butter and sugar cream. Mix until flour is completely absorbed. Note that the mixture may start to get a little thick, which may require using your hands towards the end.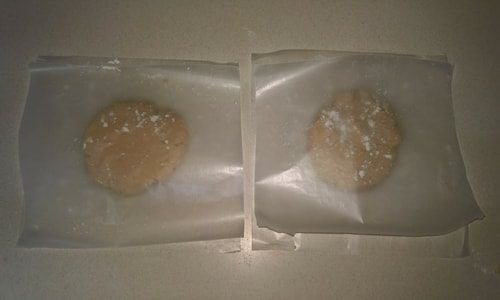 Step 5. Split dough in half and place between two sheets of wax paper. Roll the dough to your desired thickness.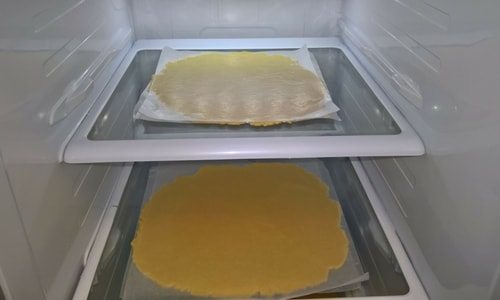 Step 6. Place in the refrigerator for 30 minutes. After 30 min, take out the dough, place on the counter, and carefully lift off one of the wax paper sheets. Lightly dust the cool dough and both sides of the voodoo cookie cutter with flour. If using a gingerbread cutter for substitution you don't need to dust with flour on both sides.
Step 7. Preheat Oven to 350 degrees F.
Step 8. Stamp, cut, then bake on an ungreased cookie sheet for 8-10 minutes or until cookies begin to look brown around the edges.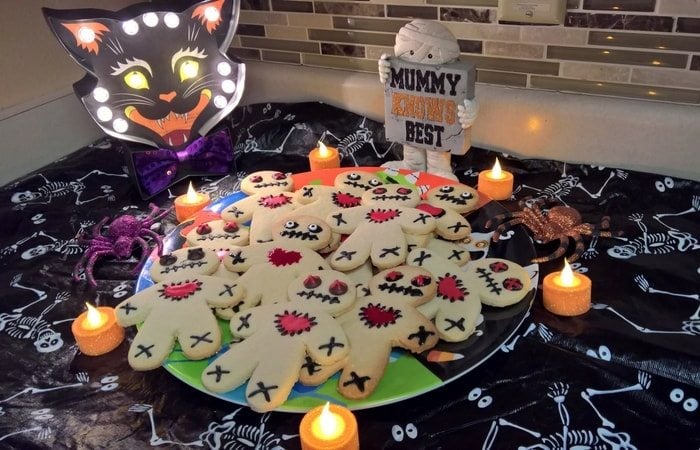 Step 9. Now for my favorite part! Let the cookies cool down completely before decorating. Use icing, chocolate chips, and/or mini eyeball sprinkles to give your voodoo cookie its own unique look. Or leave them plain Jane. Either way, they'll look cute and festive for Hallowen!
Click here to download the printable version of this recipe
---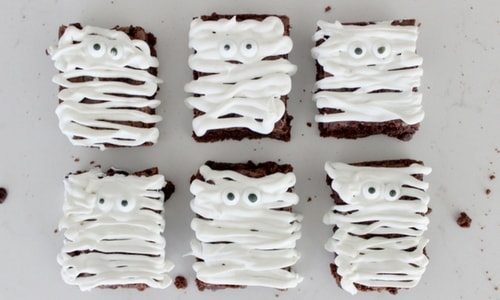 EASY MUMMY BROWNIES
That's right my ghoulish friends! This recipe is EASY, delicious and so frightfully cute! It will be a hit for any Halloween party or gathering. Only 3 ingredients and you are all set!
Ingredients
1 Batch of Brownie Mix (or use your own brownie recipe)
Directions
Step 1. Bake brownies according to recipe or package. When done place in freezer to cool.
Step 2. While brownies are cooling melt your white chocolate in a double boiler or in the microwave.
Step 3. Pour melted chocolate into a Ziploc bag and cut a small opening in one of the corners.
Step 4. Cut your cooled brownies into the desired sized rectangles.
Step 5. Squeeze melted white chocolate out of the opening of the Ziploc bag and onto the brownies in a zig-zag motion.
Step 6. Immediately place candy eyeballs onto the white chocolate before it hardens.
Step 7. Place the "Mummies" into the fridge to set. Enjoy!
For the full recipe click here.
---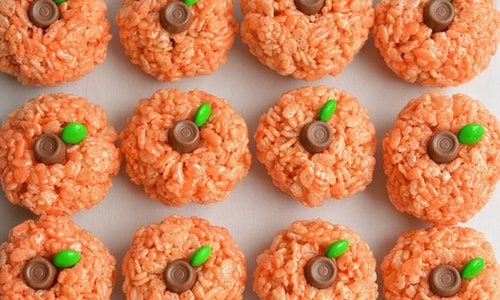 RICE KRISPIE TREAT PUMPKINS
These adorable Rice Krispie Treat Pumpkins would be perfect for a Halloween party snack, or even Thanksgiving! They are also easy to make.
Ingredients
6 cups Rice Krispies
1/4 cup of butter
1/4 cup vegetable oil
Green M&Ms – 1 for each pumpkin you plan to make
1 bag of large marshmallows
1 package mini Rolos
Red and Yellow liquid food coloring
You will need wax or parchment paper to place the pumpkins on when they are done.
Directions
Step 1. In large saucepan melt butter over low heat. Add marshmallows and stir until completely melted. Remove from heat.
Step 2. Add red and yellow liquid food coloring until you get the ornage color you desire.
Step 3. Add the Rice Krispies and stir it all together to combine.
Step 4. Coat your hands with vegetable oil and roll the Rice Krispie treat into balls. The vegetable oil keeps the rice krispies from sticking to your hands.
Step 5. Place rolled balls on wax or parchment paper.
Step 6. Gently press a mini Rolo into the top of each pumpkin for the stem while the Rice Krispie treats are still warm. If they get too hard, use spoon to make a small indent for the chocolate to sit in.
Step 7. Gently press a green M&M into the Rice Krispie treats (about half way in so it sticks) right next to the Rolo.
Enjoy!
For the full recipe click here!
---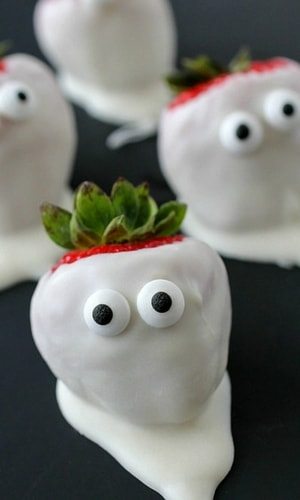 WHITE CHOCOLATE COVERED STRAWBERRY GHOSTS
Want the treat with half the guilt? Try this Spooktacular recipe! Try a White Chocolate Covered Strawberry Ghost: All ghosts and NO GLUTEN! Make it in a simple 1-2-3! Using 3 easy ingredients and in time for your Halloween soiree.
Ingredients
You will also need wax or parchment paper to place the finished ghosts on.
Directions
Step 1. Melt white chocolate in double boiler or in microwave.
Step 2. Dip clean strawberry into melted white chocolate, dragging out some of the white chocolate to make a "tail" and place on wax or parchment paper.
Step 3. Place candy eyes on strawberry before the white chocolate cools and hardens.
Step 4. Repeat until you have the desired amount of ghosts prepared.
For the full recipe click here.
---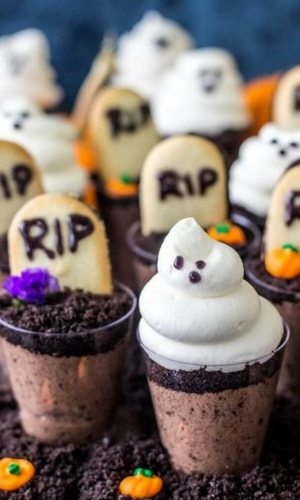 GHOSTS IN THE GRAVEYARD DESSERT SHOOTERS
These ghoulish single-serve chocolaty treats are a yummy Halloween dessert.
Ingredients
Filling
1

cup

chocolate chips

2

cups

heavy cream

divided

8

oz

cream cheese

softened

28

Oreo Cookies

pulverized in food processor

1

cup

powdered sugar

1/2

teaspoon

vanilla extract
Whipped Cream Ghosts**
1

cup

heavy cream

3/4

cup

powdered sugar

1/2

teaspoon

vanilla
Other optional toppings
12

Milano sandwich cookies

1

tube

Black premade frosting for writing
You will also need 24 disposable shot glasses.
Step 1. In a small saucepan, combine 1 cup chocolate chips and 1/2 cup of the heavy cream over medium-low heat, stirring frequently until chocolate chips are completely melted and mixture is smooth.
Step 2. Remove from heat and pour into a heatproof bowl. Stir in vanilla extract. Allow mixture to cool completely before continuing.
Step 3. In a clean, medium-sized bowl, use an electric mixer to beat remaining 1 1/2 cups heavy cream to stiff peaks. Set aside.
Step 4. In bowl of stand mixer, combine cream cheese and (cooled) chocolate mixture, stirring until completely combined.
Step 5. Gradually add powdered sugar until completely combined. Scrape down sides of bowl as needed.
Step 6. Stir in vanilla extract and 1 1/2 cups of the Oreo crumbs (reserve remaining crumbs to sprinkle over tops of shooters).
Step 7. Fold in whipped cream and then stir on low-speed until completely combined.
Step 8. Set out 24 disposable shot glasses.
Step 9. Pour mixture into large Ziploc bag, snip off one corner and pipe filling into shot glasses, filling about 3/4 full.
Step 10. Cover tops of each shooter with remaining Oreo crumbs.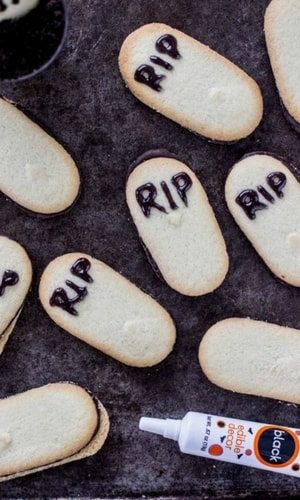 For Tombstones
Step 1. Prepare Milano cookies buy using black frosting to write "RIP" on upper half of cookie.
Step 2. Press Milano cookies firmly into half of the shooters so that only the half of the cookie reading "RIP" is protruding (like tombstones).
For Ghosts
Step 1. Prepare whipped cream ghosts by combining heavy cream, powdered sugar, and vanilla in clean medium-sized bowl and whisking until stiff peaks form. (You may instead skip this step and use Cool Whip).
Step 2. Pour whipped cream (or Cool Whip)into large piping bag fitted with a large round tip and pipe ghost-shaped swirls on top of the remaininghalf of dessert shooters.
Step 3. Use black frosting to gently draw eyes and mouths on ghosts
Serve & enjoy!
For the full recipe click here.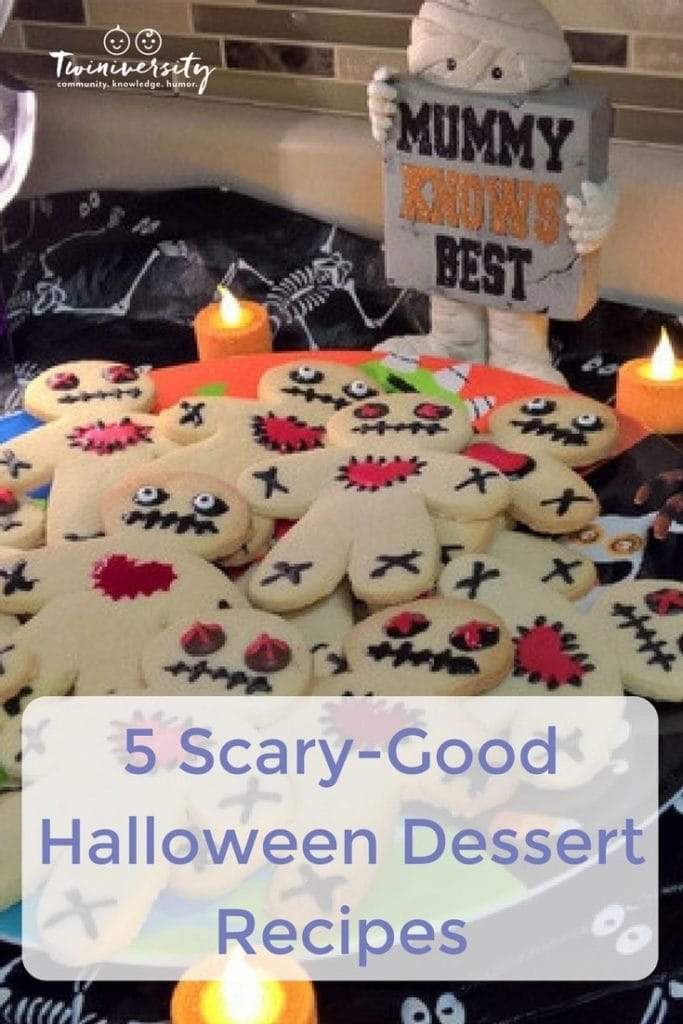 Make this Halloween extra memorable for the entire family, by pairing your fun Halloween dessert recipes with a Halloween themed cup filled with warm milk and put on your favorite classic Halloween cartoons. Your twins will love and remember it! Have a safe and Happy Halloween, my kitties!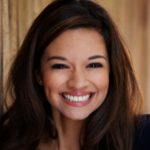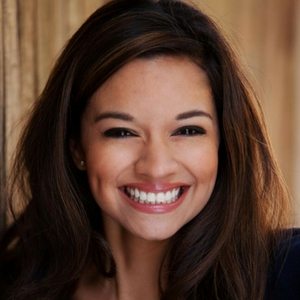 Erika Carrillo lives in San Antonio, TX with her husband Batman (aka Rick), their teenage daughter Anahi, and their fraternal twin girls, Cassandra & Catalina. She is intrigued with the mystic and paranormal, enjoys antiquing, and her favorite place in all the world is New Orleans, Louisiana. She loves meeting all kinds of new people, and strongly believes that everyone should be treated with the utmost kindness and respect.
---
Related Articles
5 Ways to Have A Budget-Friendly Halloween with Twins
Halloween Candy Alternatives For Your Twins