Nat recently took a road trip with her husband, 11-year-old twins, and her dog, Betty, while testing out the Mitsubishi Mirage Rockford Fosgate Edition. In this video, Nat and her twins give you the full scoop on the Mirage, plus 5 things not to do on a road trip with kids.
Nat: Hey guys! It's Nat from Twiniversity. Today we're checking out the Mitsubishi Mirage and talking about five things that you should never do on a road trip with your kids.
So, first of all, why are we looking at the Mitsubishi Mirage? It's a subcompact car, how is this possibly be going to be good for me and my twinnies? Well, the twins and I just test drove it for the weekend along with our dog and my husband. And I have to tell you, it's a great little car.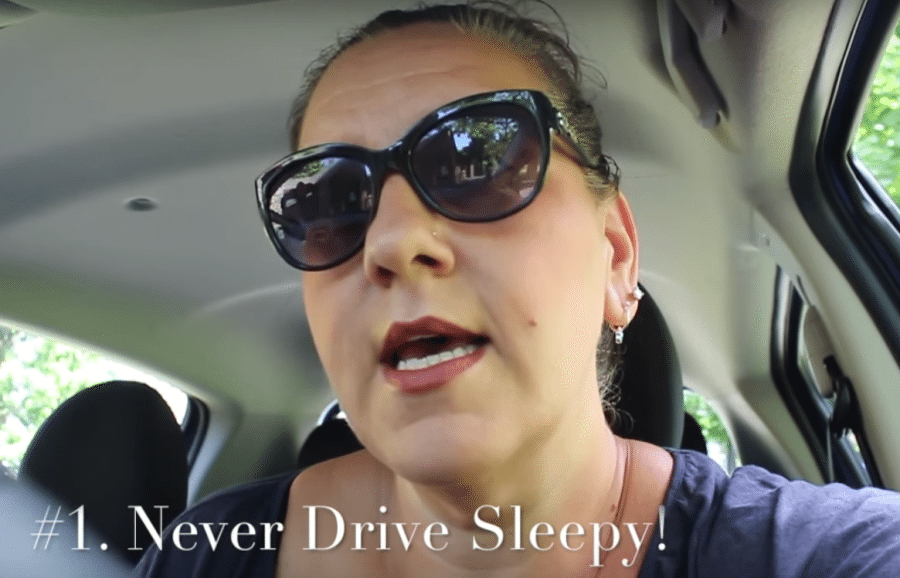 The first thing you should never do is never drive sleepy. In a AAA foundation study, they found out that three out of five drivers have admitted to falling asleep at the wheel. First of all, this is dangerous for you, but I actually did not even realize that it was that high. But this is, of course, even worse when your entire family is in the car. So, first rule that you should never do, never drive sleepy. Make sure you get enough rest. Do not rely on caffeine to keep you awake. Rely on good, old fashioned sleep.
The next thing that you should never do when on a road trip with your kids, is never forget a real map. Remember once upon a time, they made this large pieces of paper with roads and lines on them? Yes, that is what an actual map looks like. You can't rely a hundred percent on your phone to get you from point A to point B. What if you hit a dead spot? Yes, those are few and far between nowadays but you know what? It still happens. What if your battery dies? What if you lose your phone? And now you lost your way around; no way, Jose. Make sure you get yourself an old school map and plan your way from A to B.
So, this particular Mitsubishi Mirage is the Rockford Fosgate Edition. Do you know what that means? Rockford Fosgate is known for their legendary sound. So, this is not just a regular mirage, this is a full-on party car. Rock on, or jazz on, or hip-hop on, or country on, or hard rock on.
Another thing that you shouldn't do when taking a road trip with your kids, is never take just one bag for your entire trip. Because every single night, you're going to have to take out this giant bag when you only need a few items. So, the next time that you take a road trip, pack a bag for each night. That way when you're done for that day, you just go into your trunk, you get the bag for let's say… Tuesday, you throw it on your shoulder with all your goodies and you're ready for a good night's rest.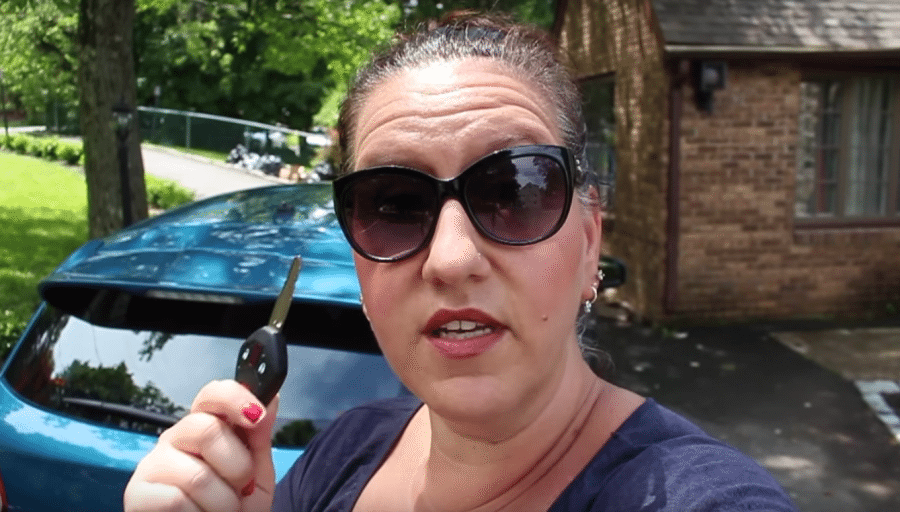 The next thing that you should never do when on a road trip with your kids, is never forget a spare key. How many times have you locked your keys in the car? Well, I don't know, maybe it's just me. But to be honest, it's most people I know, at some point or another, we've been foolish enough to lock our keys in the car. When you're on a road trip with your kids, don't make that be the first time. Make sure that you always have a spare key on your person at all times, in your wallet, in the kids' backpacks, some place that you know that you will always have it with you. Because God forbid if there's an emergency, the last thing you want to have to do is call roadside assistance to let you in to your own car.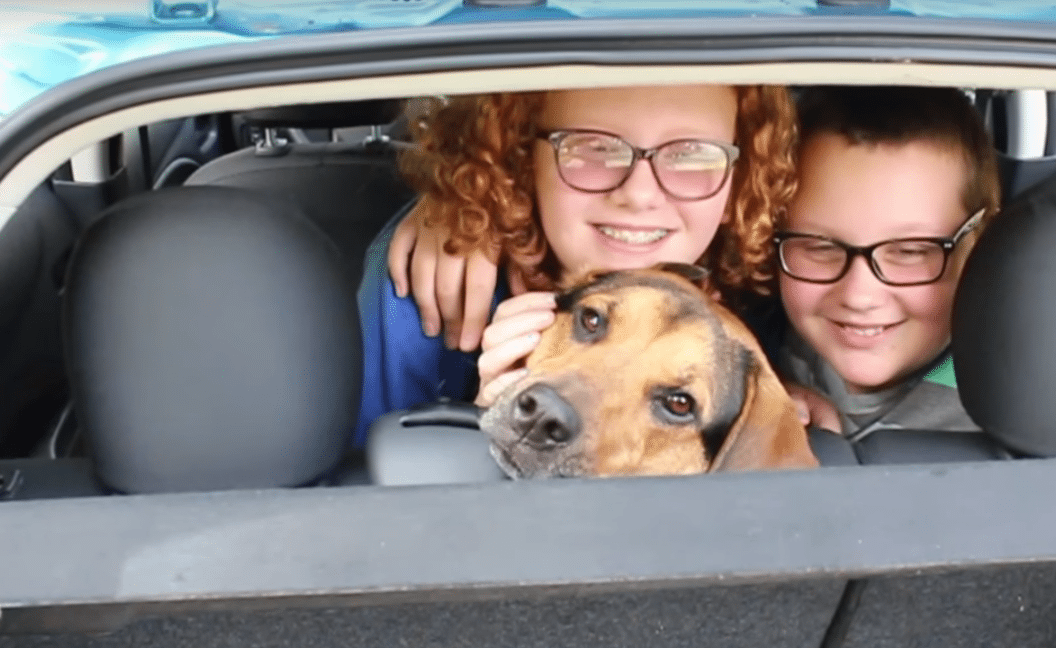 And the last thing that you should never do when on a road trip with your kids, is never forget to make sure that everyone goes to the bathroom before you get in the car.
Anna & Johnny: Mom, we have to pee.
Nat: Story of my life… You think that you can take a long road trip in this car?
Anna: Yes.
Nat: Really? That's such a tiny car. Are you sure?
Anna: Yes. And really comfortable too.
Nat: Alright. Now for the record, I am almost six feet tall and my chair is all the way back and Red actually has some room to grow there.
So, Johnny, you're much taller than Red, do you think that you would have enough room if you had to go on a road trip on this car?
Johnny: No.
Anna: What?
Johnny: What?
Nat: That's ok. You can say no.
Johnny: Ok.
Nat: So you win some and you lose some. The largest child of our herd definitely does not have enough leg room. So perhaps if you are planning on taking a long road trip, I'm talking like over six, seven hours in the car, you may want to get something bigger for the family. But if you're doing small runs, to the grocery store, or whatever, I have to say its unbelievably fuel efficient and has an unbelievable ten year power train warranty. It drives beautifully and it was very, very stable and I felt that I had great control. But I have to say more than anything, that freaking fuel efficiency is knocking my socks off. We have been driving this all weekend and we haven't filled-up once. That is absolutely insane to me.
Remember when I told you about that fuel efficiency? It gets forty miles to a gallon. Seriously, that's absolutely insane. Alright guys, so that was the Mitsubishi Mirage Rockford Fosgate Edition with an MSRP price of $15,700.
For more information , of course, you could go to mitsubishicars.com or visit your local dealership. For now, we hope this tips help and we'll see you on the highway. See you later, alligators.
Disclosure: Nat was given this car to test drive for a few days. No other compensation was given. The reviews are REALLY her own (besides those of her twins and dog!) like with EVERY other review that she has posted on this site.