Last updated on September 25th, 2023 at 04:19 pm
I know a lot of us are still sipping our summer margaritas and don't want to think about the fall just yet. There are even more of us out there that can't wait for the school bells to start ringing again! Whichever side of the autumn fence you're on, getting everyone back into the school routine can be challenging.
Here are my 5 tips for back to school prep. Hopefully, this will ease your family's transition from summer fun to scholastic fantastic!
1. Get familiar
Many schools will offer an open house when you can go and get familiar with the building's layout, classrooms, and possibly meet school staff during the summer break. If you've missed the open house, call the school and speak with the administrative staff and see if you can schedule a meeting with the principal, as well as your children's teachers. This is the time to ask about transportation, after school programs and sports. You may want to ask what the protocol is for snow day cancellations, early release, and emergency evacuation? Where are the drop off and pick up areas at the school. And what time is the drop off and pick up? If your child rides a bus you will need to know what time to get to the bus stop in the morning and what time it should arrive back. Is there a school website with news and updates as well as a calendar of school events? Getting familiar with the building, staff and the policies of the school will get rid of a lot of confusion in the long school year to come.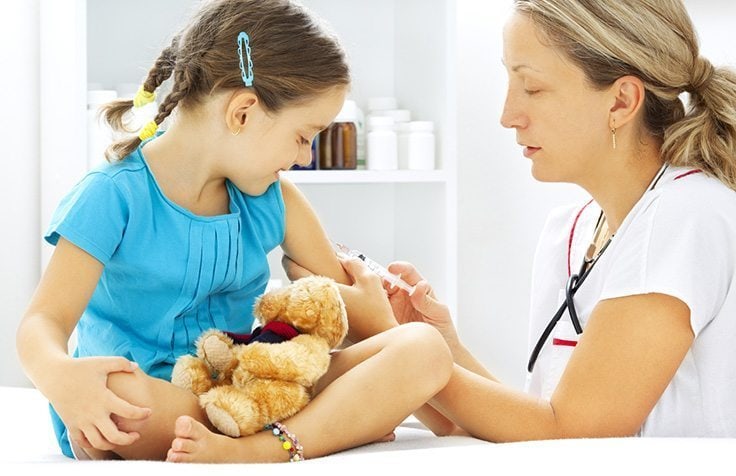 2. Get checked out
Most schools require that your child have a physical before the start of the school year. Many also require proof that your child has received the necessary vaccines as regulated by your state. The most common required vaccines are: Measles/Mumps/Rubella(MMR), Diphtheria-tetanus-acellular pertussis(DTaP), Varicella (chickenpox) and the Flu vaccine. Again, regulations vary state to state, so you should call your school to get a list of what is required for each grade. Be sure to call your pediatrician and schedule an appointment a month or two ahead of time as back to school check-ups will flood your pediatrician's calendar. You don't want to be delayed in getting your child to school because you are unable to get an appointment before the first day.
3. Get organized
Now is the time to set up your home's command center, or if you're tech savvy, time to set everyone up with an amazing organizing app. One I personally love is called Cozi. Each family member has access to the family's calendar. You can also make shopping lists, to-do lists (chore and homework lists, perhaps?) and there's even a section for meal prep and planning! You can create the family's calendar to show everything from drop-off/pick-up times, after school activities, birthday parties – you name it. Everything you need to remember daily all in one place!
4. Get practicing
Consider doing some dress-rehearsals before the first day of school! Start your typical morning school routine a few weeks before school starts. Set the alarms, get everyone dressed, fed, ready and in the car each day. Even if it's just to go grab a coffee or head to the park…really early. This way, you can see just how much time it will take everyone to be ready and in the car each day without the pressure of actually getting to school. By the time school rolls around, they'll be no frantic running around and fear of being late. You'll have the morning routine down pat. This will also give you ample time to tweak the way you prep for school nights. Do you set out clothes the night before? Are lunches packed in the morning? Should backpacks be hung by the door? All things you'll have time to figure out if you give yourself some dry-runs first.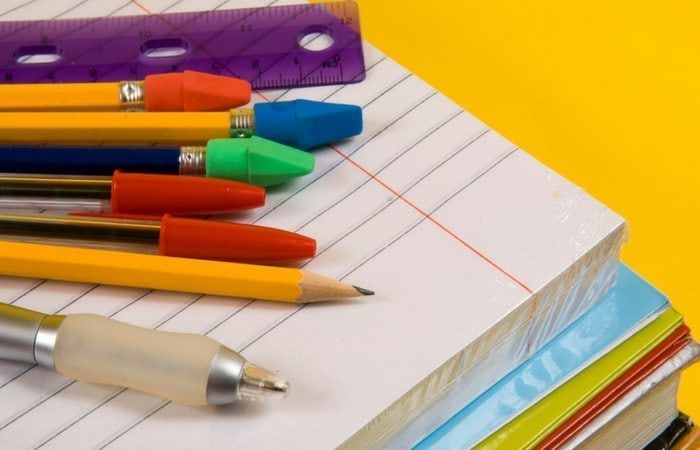 5. Get supplies
Of course all that prep and practice is great, but you're going to need supplies. Some school mail their supply list home. Other schools send their required supply lists to local retail stores like Wal-Mart and Target in the summer. So, when the back to school supplies start hitting the shelves, you will typically find these lists attached to their displays. If that's not the case, you can always go to the school's website or call them directly to have them send you the grade-specific list of supplies. Some schools also have a volunteer list of desired supplies for the classroom, which typically include tissues, Clorox wipes, dry erase markers, crayons, glue sticks, etc. This is also a good time to check with the school to see what is allowed in the lunchboxes. Some schools are allergen-free, so better to find out before you pack that PB&J. If your child takes medication during the day that will need to be administered by the nurse make sure to get a school-only supply from your doctor, as well as a letter of necessity and dosing information to give to the school nurse.
Follow these tips for back to school prep and you and your family will be ready (though some parents are already probably more than ready) to head back into the classroom for a successful and fulfilling school year.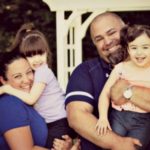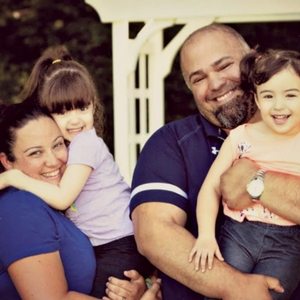 Juli Couture is thirty-something mother to hysterical, fraternal twin girls as well as a brother/sister Boston Terrier dynamic duo. Hailing from the North Shore of Massachusetts, she is also a part-time Clinical Assistant, II at Children's Hospital. Her passion in life is entertaining, especially through writing, though her theme parties are also a pretty great time. She serves as Recording Secretary on the Massachusetts Mother of Twins Association board as well as Membership Secretary on the North Shore Mothers of Multiples board. She loves classic rock, sugar skulls, making people laugh and coffee…lots and lots of coffee. You can follow her on facebook, twitter, and a new blog, coming soon!
---
Related Articles
---