Creating a special tradition to celebrate the first day of school is a great way to start the year off right with your children. These will create lasting memories that your family will be able to look back on. Many of these traditions will likely be passed down by your children to their children. Here are some of our amazing traditions for the first day of school.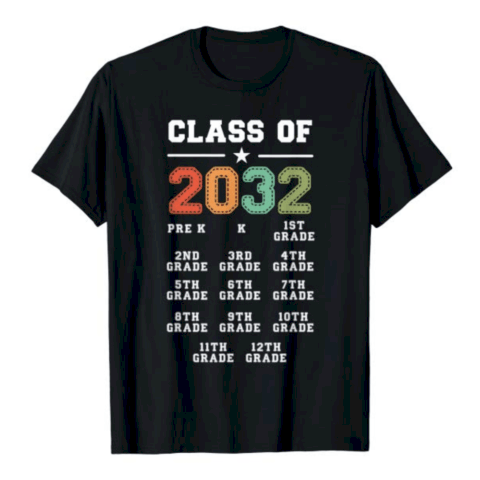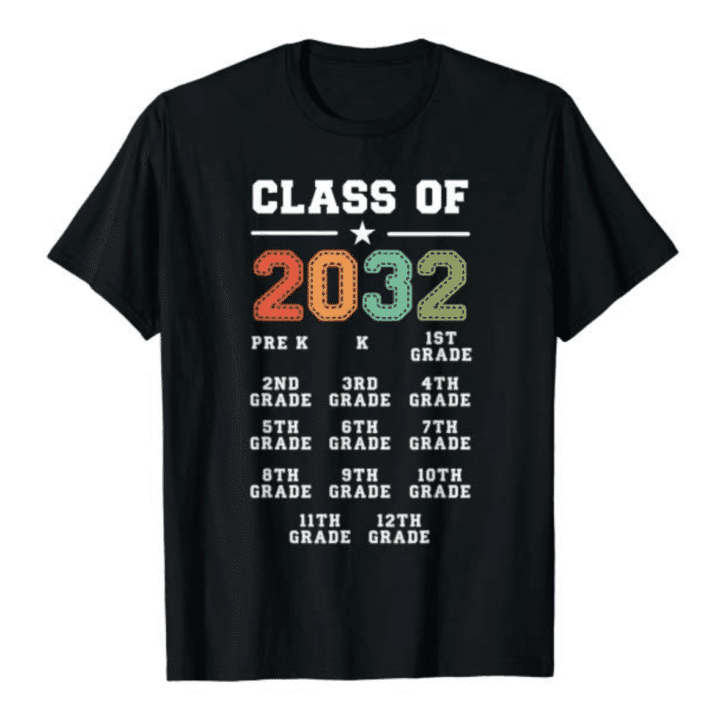 This tradition is best started on the first day of Kindergarten (since you will have a firm graduation year at this point). This last year I bought my kindergartner a men's medium with a 2032 graduation year (gasp!). He was practically swimming in the shirt, but it will be really fun to watch him grow into it with each passing year. I chose the size based on what my husband wears.
First Day of School Photo
A friend of mine does this one every year. She has her children each hold a chalk board that has their name, the date, what grade level, and their height written on it and takes their picture. She then takes a picture on the last day of school with the same information to compare the two. Her kids love to see how much they have grown and changed. Other variations of this one are:
• Your children holding up newspapers with the date and the most current even above the fold.
• A simple photo of them standing with their backpacks on in front of the family home.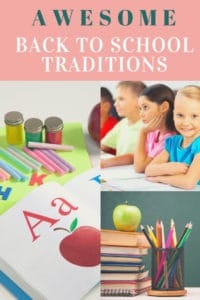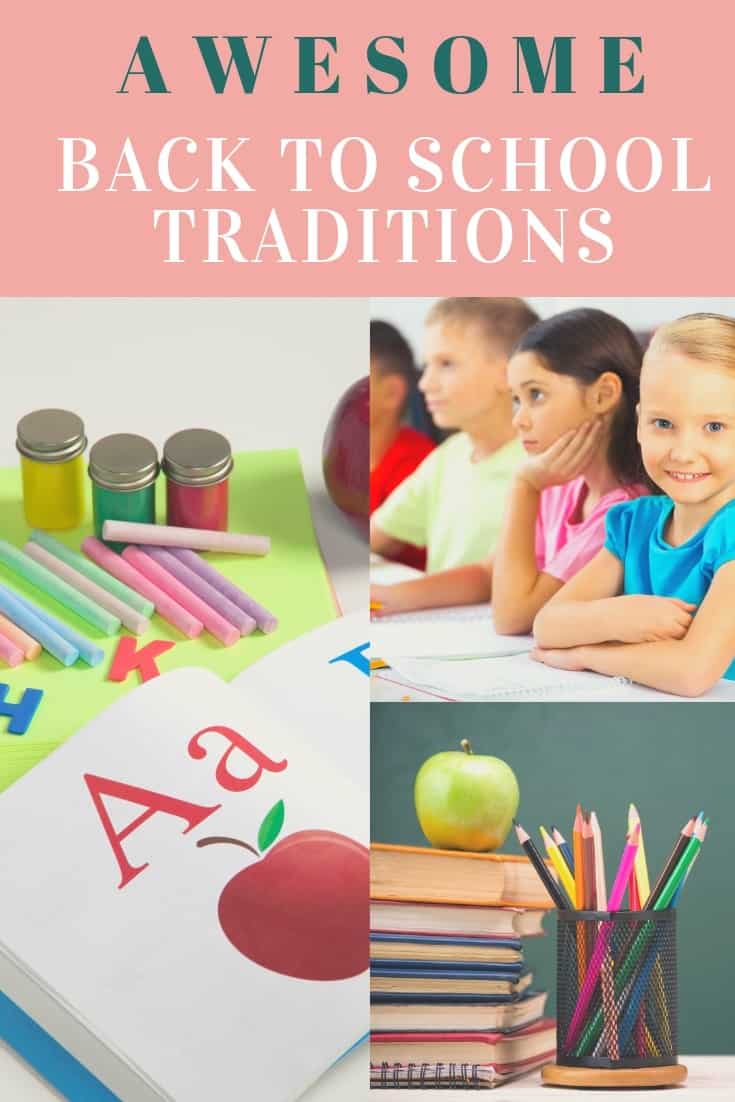 Celebration Breakfast
In our house we make a special breakfast for the first day of school. I have a waffle maker that makes huge Star Wars Death Star shaped waffles (find one at ThinkGeek.com) and I also make Star Wars character shaped pancakes (using pancake molds). I lay out a toppings buffet and let them go wild. On normal days they are only allowed one topping each, so getting to put as much as they want of whatever they want adds to the party. To customize this for your children just make whatever is their very favorite and turn it up a notch to make it special.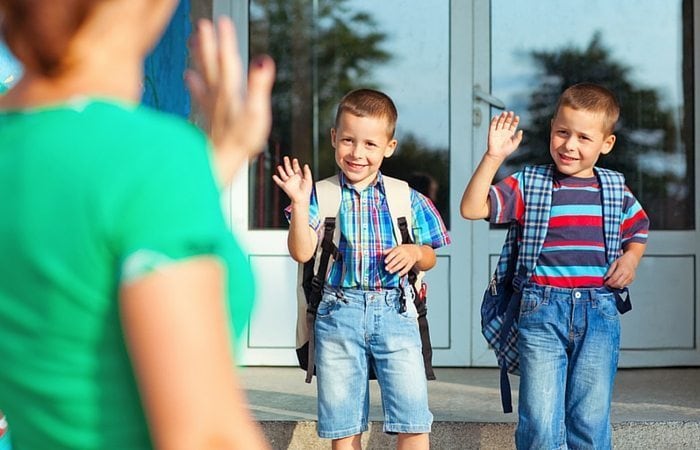 Video Diary
Kids absolutely love to watch themselves in videos. My boys are constantly begging me to record this or that and then they want to watch it an infinite amount of times. Take one on the first day of school and have them answer these questions while you are recording:
• What is your name?
• What grade are you starting today?
• What is your favorite food?
• What is your favorite color?
• What is your favorite thing to do?
• Who is your best friend?
• What is your favorite book?
• What is your favorite TV show?
Watch the video with your child on their last day of school and compare their current answers to those in the recording. You can record this as well if you wish.
Drop off/Pick up
If it is possible for you, have both parents either drop off in the morning, pick up in the afternoon or both. This conveys to your children how important you feel that this day is (especially to younger children) and how important they are to you.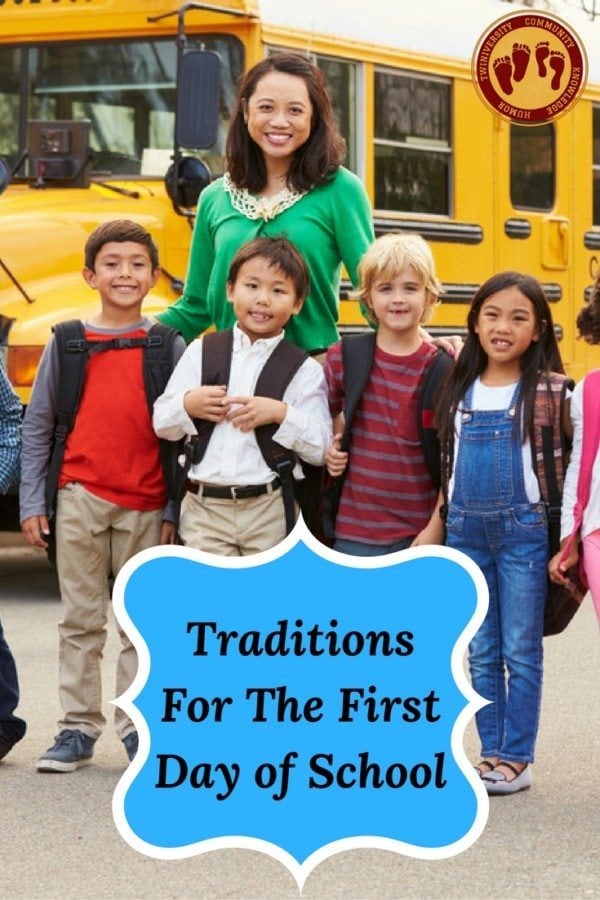 Bedroom Door Decoration
This can be done in two ways, both require their bedroom door to be closed. With the first you hang streamers from the top of the door frame. When your kids wake up they have to walk through this streamer curtain. It is always lots of fun.
The second method uses balloons. First you tape streamer lengths at intervals horizontally along the door frame. You want to start at the bottom and start stacking balloons between the door and the streamer as you make your way up. You may need to place a few horizontal support pieces here and there to get things to stay put. Never use clear plastic bags or plastic sheeting (like you may have seen on the net) instead of the streamers as they are a very serious suffocation hazard. When your child wakes up and opens their door the balloons cascade down on them, and then they get to break through the streamers. This method is my favorite.
Whatever tradition or traditions you pick, they are sure to become a special tradition that provides years if not generations of fun for your family.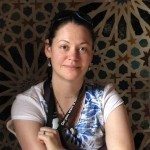 Destiny Effertz is a mother of 3 boys; twin 3 year olds and a 5 year old. She worked for many years as a civil litigation paralegal prior to having children. Now she spends her days formulating new pie recipes, throwing epic kid parties, planning family vacations, and planning and executing pirate adventures and trips to far away planets with her boys.
---
Related Articles
---
The rate of twin births has risen 79 percent over the last three decades, and continues to increase. A mom of fraternal twins and a national guru on having two, Natalie Diaz launched Twiniversity, a supportive website with advice from the twin-trenches.
What to Do When You're Having Two is the definitive how-to guide to parenting twins, covering how to make a Birth Plan checklist, sticking to one sleep schedule, managing double-duty breastfeeding, stocking up on all the necessary gear, building one-on-one relationships with each child, and more.
Accessible and informative, What to Do When You're Having Two is the must-have manual for all parents of twins.
---
Whether you're a twin parent in the big city surrounded by scores of resources, or a triplet parent out in the country with no one around for miles — our multiples parenting forums are for YOU! Sign up for FREE and connect with people who are just like you — parents of multiples looking for advice, parenting tips, or even just people to chat with who will understand what you're going through. Our forums are open to people all over the world and we offer scads of specialty rooms to find others who are going through the exact same thing as you. Check it out today!
---
Twiniversity is the #1 source for parents of multiples and we are growing faster every day!
Find us all over the web:
Or contact us by email at community@twiniversity.com