As a twin Mom you hit your first milestone the moment you gave birth to two babies. Whether you had a C-section, a vaginal birth or the dreaded double whammy (a vaginal and a C-section), you have just completed what is literally a huge accomplishment. You carried two babies in your belly, toughing it out through the difficulties of a multiple pregnancy and giving your babies the best possible start you could. The first year is full of major milestones not just for your babies, but also for you. Here are some twin mom milestones I am reflecting on at the one-year mark:
1. When you can feed them solo
Whether it's bottle or boob, the moment when you realize "hey I am feeding them both. At the same time." I did both boob and bottle, but I cannot express the happiness I felt the moment I realized I had figured out a way to get both boys on top of my huge nursing pillow and get them latched at the same time without the assistance of anyone else. (Another mini-milestone occurred the first time I figured out how to take a selfie of this accomplishment to post in my mommy Facebook group.)
2. The first time you go shopping alone
Shopping with a baby is never easy. Shopping with two babies has its own set of logistical problems that I had never considered when I had my singleton years earlier. Navigating the double stroller through those narrow Target aisles (let's face it, you will live in Target in the early years) and politely speaking with about 50 people about your twins between the door and the baby section is rough. Being able to confidently manage two babies and somehow remember what you wrote on the list that you left on the kitchen counter, is a huge and necessary endeavor. When you finally feel confident to run out to the store for just a couple things with both babies it opens up a whole new world.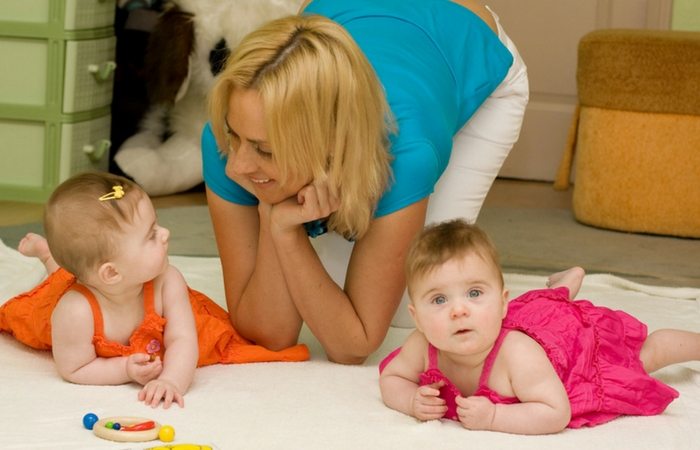 3. Doing a Mommy and Me class with your twins
The first time I packed up the boys and headed to Mom and Baby Yoga it felt daunting. I had to get two 8 week old babies ready, carry the two car seats into and out of the car, into the yoga studio, along with my mat and my diaper bag. As I set the babies up on a blanket in front of me I felt a rush of success even though I was realizing all the items I forgot. I found that the teachers of the classes I attended were more than happy to help hold one of my guys, allowing each one to have some 1:1 time with me during the classes. Whether it's story time at the library, gymnastics, yoga or music the moment you realize you can do it by yourself it's amazing and freeing. Once you take that first leap you realize that you can do anything alone.
4. When you can pick both of them up (confidently)
I remember picking both babies at the same time up early in their lives, but it wasn't a regular thing and I did not feel confident. I always worried I would drop one or bang one of their heads on the door jam getting out of a room. Somewhere around 6 months, when they both were sitting up on their own and had good strength, I remember suddenly being able to pick them both up from their cribs after naps and carry them into the living room at the same time. The amount of time and tears this action saves is tremendous. It got even easier (and more necessary) when they began to walk and run. It was a great feeling to be able to grab one guy at a park in order to chase down and pick up the other who was making a beeline for the parking lot.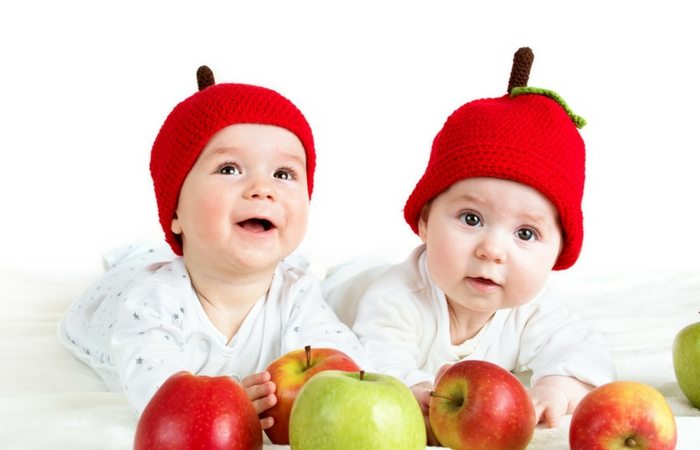 5. The first time you leave your twins overnight
It is hard to leave twins in the care of just about anyone, it can be scary and provide you with a hefty amount of guilt, but it has to be done. At some point and time, you will need a night away. Leaving the dinner (and subsequently huge post meal clean up) and bedtime in the hands of another person. Thankfully my sister and Mom stepped in when the boys were about a month and a half old, offering to let my husband and I get away for the night for our anniversary. I remember crying in the afternoon, completely consumed with Mom guilt, worried that it wouldn't go well. I am pretty sure from the moment I stepped into the hotel and was handed a complimentary glass of champagne, I was washed clean of any guilt. Now a year later I am again asking my family to give us another day. As a twin Mom learning to take care of yourself and your relationship is key, because twins can be particularly hard on you and your partner's relationship.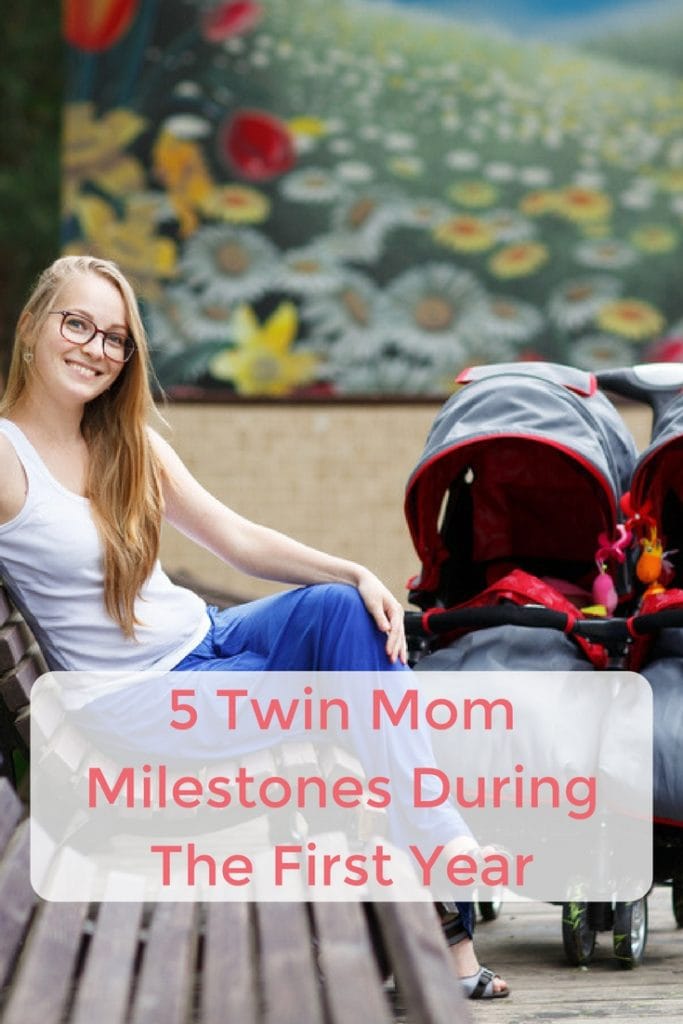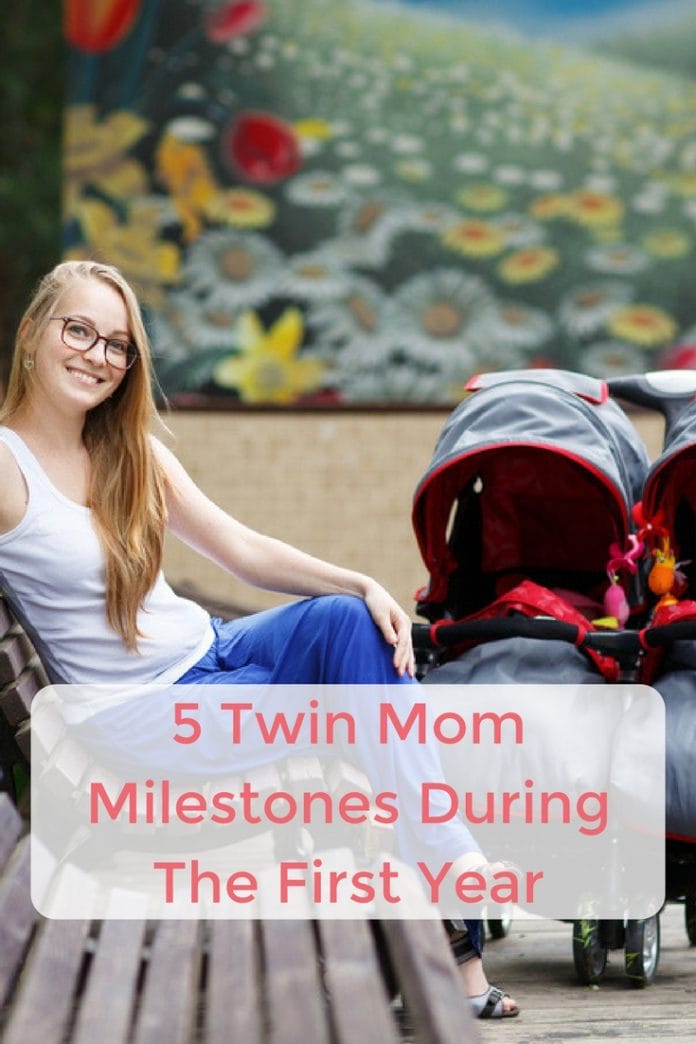 In the first year of twin Mommyhood, the challenges can feel so overwhelming and it is important to recognize that we are able to do things that to most people would seem impossible. As a twin Mom you have a lot to be proud of, but stay humble…somewhere out there there is a triplet Mom laughing at us!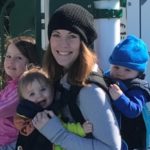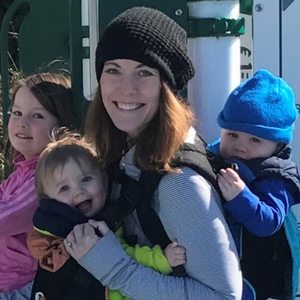 Claire Brannan is the proud mama to her 5 year old daughter and twin baby boys who are almost one. She is currently enjoying an extended maternity leave from running her consulting business to take care of her twins. They live in Seattle and enjoy all that the Pacific Northwest has to offer. The block they live on has over 20 kids who spend a lot of time playing together, while the adults hang out laughing about the ups and downs of parenting.
---
Related Articles