Before getting pregnant with my identical twin girls, I assumed that only surgeons, litigation attorneys, and investment bankers hired night nannies. I imagined that only the elite and wealthy were allowed such a luxury. My girls were still in the NICU and I was already run-down and exhausted from my high stress twin pregnancy and traumatic birth. When I was discharged from the hospital I set out to find some help for the evenings. Now that I was a stay-at-home Mom to three little girls under two I was going to need it. Lulu, our night nanny, entered our lives at the perfect time. She saved my healthy, sanity and marriage and here are some lessons she left me with.
1. Prepare the babies for bedtime from day 1
The first night Lulu came to our house the girls were five weeks old. It was seven o'clock, and my husband and I were hanging out in the living room per usual, the girls lounging in their bouncy seats, while we finished dinner. Lulu swept in with a friendly hello, and then directed us to dim the lights and turn the TV off. She explained to us that we were overstimulating the girls.
She told me "You need to start preparing the girls for bedtime from day 1 and we need to establish seven o'clock as bedtime." From then on we learned that when the evening came around we needed to wind things down.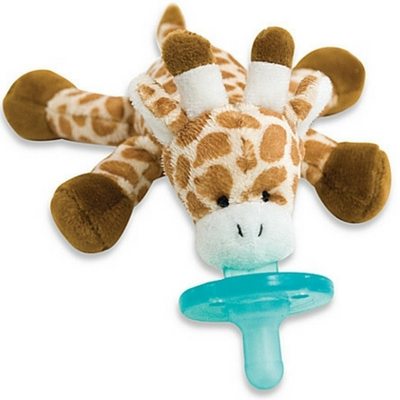 2. WubbaNubs are your salvation
Our oldest daughter never took a pacifier, as a singleton there was no need to, she had Mom and Dad all to herself. When my twin girls were born they introduced the pacifier to them in the NICU. When they came home they were used to it to help calm and soothe them, and for falling asleep.
On Lulu's first day she presented us with two very small stuffed animals, a frog and a duck, with pacifiers attached, Wubbanubs. Those goofy binkys were our daughters prized possessions the first six months of their lives, and later when they began to outgrow them they would still cuddle with them.
3. Tips on how to keep my milk supply up
Lulu was direct with her disapproval of my fast-food dinners the first few days after she started. She made me throw out the potato chips and cookies, and challenged me to replace them with healthy, protein-rich foods such as salads and quinoa.
She encouraged me to keep a healthy diet, to keep up my strength. She explained that it's hard work producing milk for two babies. She also reminded me to drink lots fluids, especially water to keep my milk supply and to avoid any unpleasant encounters with mastitis. Every week, on Sunday nights Lulu would bring me a huge pot of homemade oatmeal, which she said was also good for my milk production. I always wanted a glass of wine, but she would encourage me to have one glass of beer instead since that also helped with milk production.
4. Finding the cure for breast knots
Because I had such a great supply of breastmilk this often led to painful and unpleasant clogged ducts. I sat on the couch one evening on the verge of tears as I massaged the lump and compressed with a warm towel. Lulu knew just what to do. She explained that I needed to apply heat to my breasts when they knot, not just rub them. And she showed me how to do it. She filled a large bowl with warm water and then showed me how to soak my breast in it. This softened the lump and allowed me to sleep more comfortably.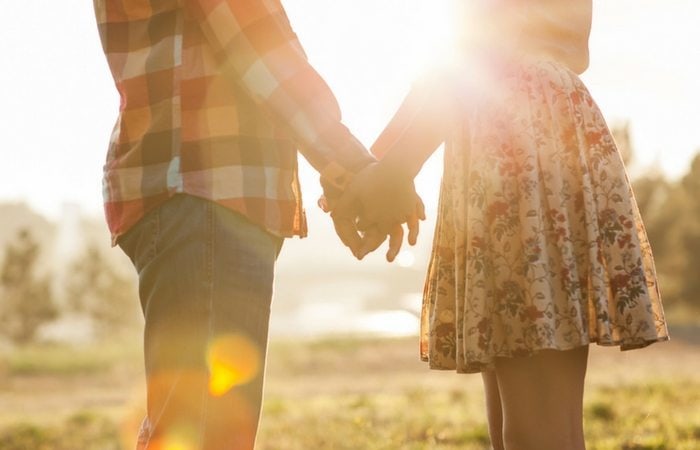 5. Bringing sexy back
After my long days with the girls, the last thing on my mind was to plan a date night or go out with my husband. Lulu not only encouraged, but insisted that my husband and I take at least one night off while she was there to either go to dinner, the movies, or some kind of activity with the two of us outside the house. She emphasized how important is was for couples (especially of multiples) to stay connected and remain intimate. Being able to have an hour or two to have a real conversation that didn't center on diaper changes or feeding schedules was essential. It ensured that we remained connected and helped us remember that we were in love before we had kids.
6. Let it go
I used to have a picture in my mind of how my day would play out. I imagined making a nice hot cup of tea, throwing in a load of laundry, and catching the first ten minutes of the Today show. But instead Mom life happens. One or both of the babies would wake up before 6 am, and I couldn't even so much as use the restroom because my older daughter was awake and three little someone's were demanding my attention. By the time I looked at the clock it would be 10am, and I've had NO caffeine and not made a dent in the mountain high pile up of laundry or dishes in the sink. I was disappointed and frustrated when things didn't go as planned.
"You have unrealistic expectations. Remember you have newborn twins and a toddler." Lulu said to me. She advised me to let go of my expectations and open my mind. I was so focused on how I expected my day to be organized, that I needed to remember the reality of the situation. Even if my day is off to a hectic start—with diaper blowouts and projectile vomit sessions, there is still plenty of time for me to change the course of my day. I no longer let my expectations affect my experiences.
7. Twinning
Parenting twins is not for the faint of heart. It is exhausting, challenging and frustrating at times. The most important thing Lulu taught me was to for me to foster the special bond of my girls. In particular, I was always able to remember how challenging my pregnancy had been and how well the girls had done before they were born and in the NICU. Though challenging, they were miracle babies and having a bit of time to sit back and reflect helped me to remember that.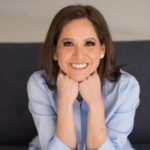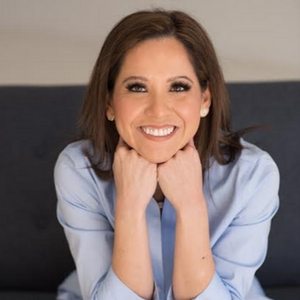 Crystal Duffy lives in Houston with her husband, three little girls, and a yappy little Yorkie. Her writing has appeared in Scary Mommy, Mamapeadia, Twins Magazine and she's a contributing writer for Twiniversity. She's the author of her memoir, Twin to Twin, which details her high-risk twin pregnancy. Connect with her on Facebook, Twitter and her blog.
---
Related Articles
---
Expecting twins? START HERE! Check out our ultimate list of the most important articles for expecting twins and managing your newborns!
---
The rate of twin births has risen 79 percent over the last three decades, and continues to increase. A mom of fraternal twins and a national guru on having two, Natalie Diaz launched Twiniversity, a supportive website with advice from the twin-trenches.
What to Do When You're Having Two is the definitive how-to guide to parenting twins, covering how to make a Birth Plan checklist, sticking to one sleep schedule, managing double-duty breastfeeding, stocking up on all the necessary gear, building one-on-one relationships with each child, and more.
Accessible and informative, What to Do When You're Having Two is the must-have manual for all parents of twins.
---
Whether you're a twin parent in the big city surrounded by scores of resources, or a triplet parent out in the country with no one around for miles — our multiples parenting forums are for YOU! Sign up for FREE and connect with people who are just like you — parents of multiples looking for advice, parenting tips, or even just people to chat with who will understand what you're going through. Our forums are open to people all over the world and we offer scads of specialty rooms to find others who are going through the exact same thing as you. Check it out today!
---

Twiniversity is the #1 source for parents of multiples and we are growing faster every day!
Find us all over the web: