Read about 7 lunch packing tips from a mom who has had enough of packing lunches, including snack hacks and advice on getting your kids involved.
Happy Kid pouches are a win-win for kids and parents! These Happy Kid 4-packs put a yummy twist on healthy snacking. They combine fruits & veggies for a delicious pick-me-up – perfect for lunchboxes and after-school activities.
Delicious pick-me-up to enjoy on-the-go in a convenient pouch.
Made with organic ingredients and contains no artificial colors or flavors.
Naturally sweetened with real organic fruits and no added sugar.
Happy Kid bars bring together nature's best ingredients and the recipes are simple to highlight what's naturally good: whole grain oats, real fruits, and no added sugar. Their chewy bar is sweet enough as is thanks to real fruit. Loaded with organic goodness, this snack is ready to give kiddo the energy needed to take on the world (or at least gym class).
Naturally sweetened with real fruit – no added sugar here!
Five individually wrapped bars in each box, made for yummy snacking on-the-go
The recipes are deliciously simple, using organic whole grain oats and real fruit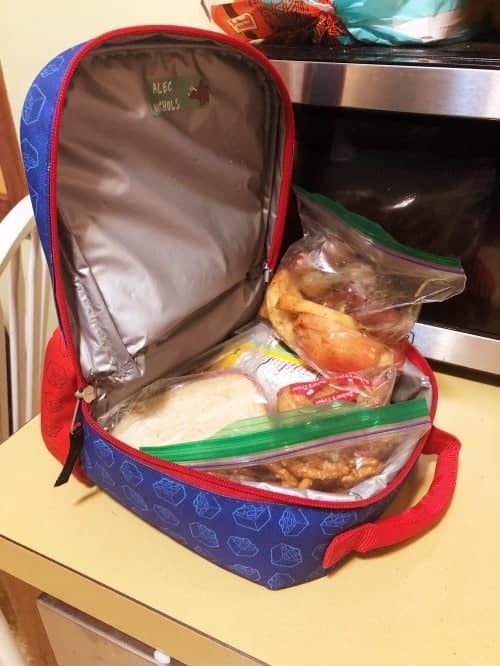 7 Lunch Packing Tips from a Mom Who's Had Enough
I have packed so many lunches for my twin boys in the past few years. Let's see — 3 years in school x 5 days a week x 9 months x TWINS… that's over 1,000 lunches! (Yes, I did the math.) I consider myself a lunch-packing expert at this point. I've learned a few tricks here and there and made a LOT of mistakes…
I'm sharing my top tips for packing lunches in the hopes that I'll spare you some agony and pain over the course of your personal lunch packing career. Here we go…
Stick to a set menu
You may think I'm a "mean mom" for making my kids eat the same lunch every day, but they really don't know any different. I don't give my kids the option to have a different lunch every day. They are so picky about what they like to eat that it's comical trying to figure out what I can even pack at all. I just pack the same exact lunch every day, with items I know that they like, and it saves me a lot of time and energy.
If your kids are driving you nuts with all of their daily menu changes, either lay down the law and set a standard lunch that you make every day, or plan a menu for the week ahead so you have a daily plan and don't have to think about it.
Pack it the night before
This one is big. I always start the school year out KILLING IT with packing lunches the night before and I'm so in love with myself the next morning, sipping my coffee and patting myself on the back.
By Halloween, I'm cursing myself every morning trying to throw lunches together over a half-drunken cup of coffee while also trying to make breakfast. It's the WORST. I'm really trying my hardest to keep up with the night-before packing because it makes SUCH a difference in my morning routine.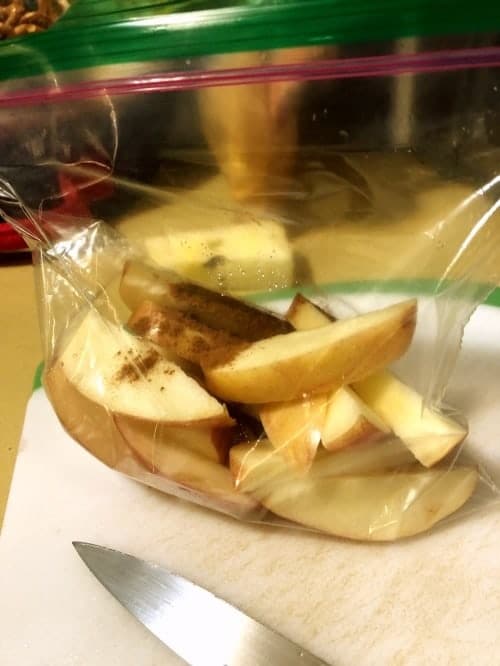 Throw cinnamon on those apple slices
Do your kids love to snack on apple slices but they also love to complain when the apples are brown and "weird-looking" just a few hours later? Toss in some cinnamon, shake it up, and they can't tell the difference. And it's delicious! You're welcome.
Don't stress about sandwiches (or any other weird lunch quirks your kid has)
For a long time, I fought my son over sandwiches. I was convinced that a well-rounded meal needed to include deli meat surrounded by some type of bread product. Every day I'd find the remains of two bread slices in a baggie, with the meat eaten out. Why was I wasting perfectly good bread?
Parents, if your kids just want to eat deli meat, just give them deli meat! In a bag! Alone! It doesn't need to have bread, crackers, tortillas, or anything else with it. Truly, don't waste your time (or money) packing extra items that they won't eat because you think that they "should" be eating them.
Survey your audience
I like to casually ask the boys now and then about the contents of their lunch. I feel like one of those focus group leaders. "Do you enjoy your daily yogurt pouch more or less than your applesauce pouch?" And I sit back and try to gather data to better inform my lunch packing choices.
Sometimes I find out that one of them hasn't been eating a certain item for weeks, but has been throwing it out or giving it to a friend every day. Queue murderous rage! No, no, no — I would never have that kind of reaction. I simply take note and ask my son to please just TELL ME next time when he no longer likes something so I don't bother buying it anymore.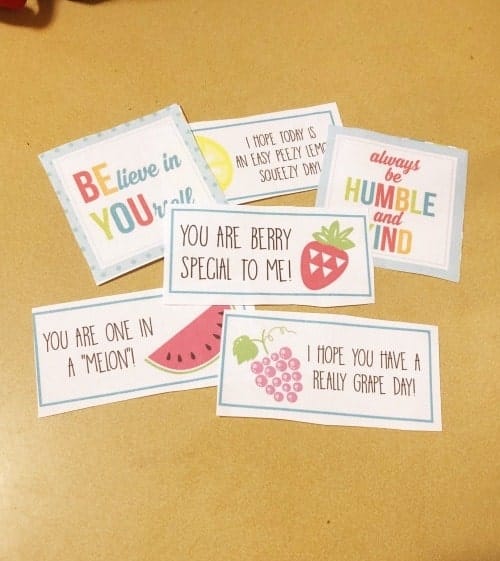 Put in a little (pre-printed) love
My kids LOVE to get little messages from me in their lunches. But writing out something new every day for 2 kids was starting to become a little much. I hopped on to Pinterest and found a bunch of great free printouts of premade lunchbox notes. I print out a couple of sheets a month, cut them out, and stuff them in a baggie so I can quickly toss them in lunches each day.
Get them involved
Whatever your kids are able to do to help with lunch packing, get them on it. It could be as simple as gathering their snacks from the pantry or fridge while you make their sandwiches. Organize all their snacks on the lowest shelf so it's easy for them to grab.
Getting your kids involved in lunch packing will set them on a course to start making their own lunches by themselves when they are old enough. I dream of this day! It really can't come soon enough…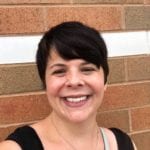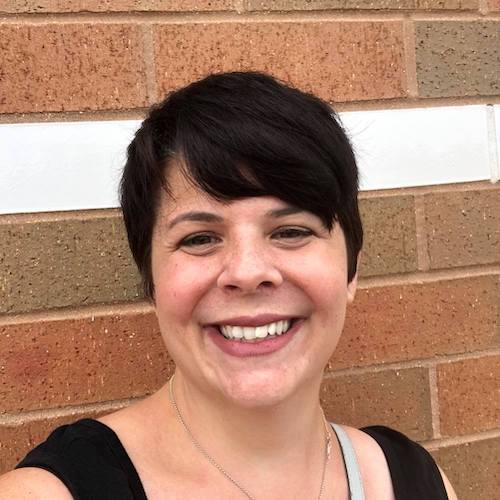 Julie Burt Nichols is mom to twin 6-year-old boys, Desmond & Alec, who were born on Halloween. Julie loves her job as the "Wizard Behind the Curtain" at Twiniversity — the #1 global resource and support network for parents of twins — where she serves as Editor-in-Chief of Twiniversity.com and Instructor for the Chicago Twiniversity expecting twins classes. She loves serving as a resource and support for parents of twins in the Chicago area. Julie is proud to be a certified child passenger safety technician.
Related Articles – 7 Lunch Packing Tips from a Mom Who's Had Enough
7 Hacks to Make Packing School Lunch Easier
Planning Awesome Preschool Lunches
5 Tips for Packing Healthy School Lunches
Sweepstakes Terms & Conditions