Books are amazing! They can take you on adventures, help you learn anything you'd ever want to know, grow your imagination, and enrich your life in countless ways. Books are anything but boring, and these picture books are a few that have been known to put smiles on children's faces time and time again. A few may even bring out the giggles in your inner child as you read them. If you're looking to add some silliness to your book collection, look no further.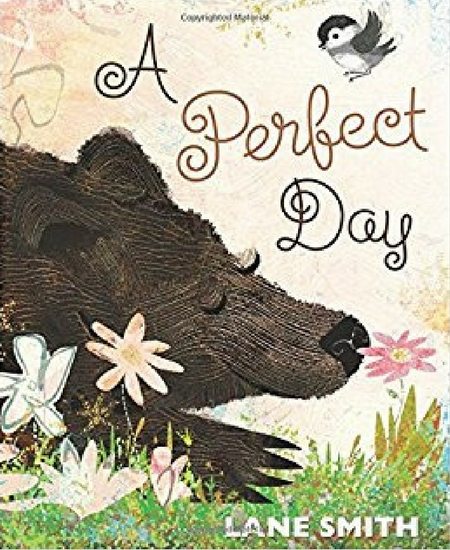 Perfection is all in the eye of the beholder in this simple, sweet story by Lane Smith. All of the animals are having a perfect day in Bert's backyard, until Bear comes along and enjoys his own perfect day. While allowing for a great introduction to perspective for your child, A Perfect Day and its fun, unique illustrations are sure to delight.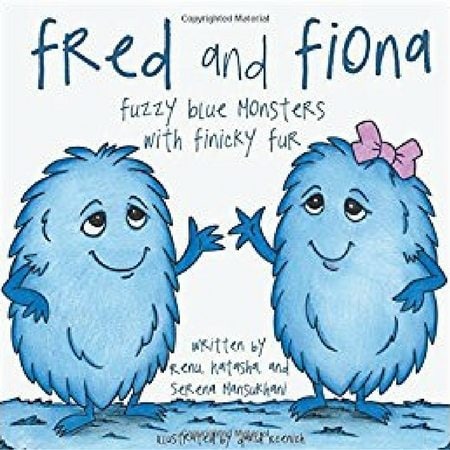 Fred and Fiona: Fuzzy Blue Monsters with Finicky Fur is an adorable story inspiringly authored by a mother and her twin daughters. Renu, Natasha and Serena Mansukhani share the adventures of twin furry little monsters and the mischief they get into with the help of their finicky fur. The playful illustrations by David Kcenich are just as endearing as the story itself.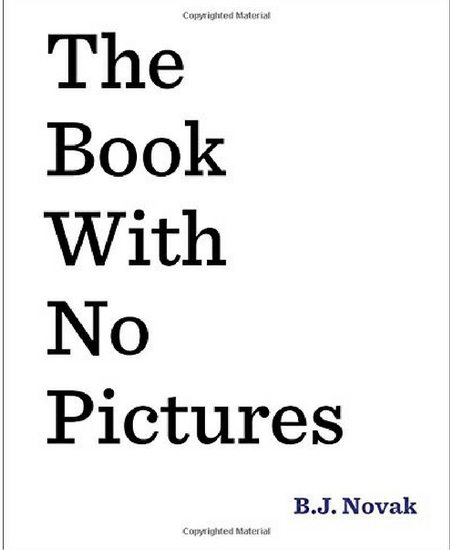 You may wonder how a basic book that has absolutely no pictures can be one of the funniest children's books ever written. If you don't believe me, you simply must read The Book with No Pictures by B.J. Novak. I don't believe I've heard more giggling and outbursts of laughter during story time than when this was a part of it. If you enjoy this book, be sure to watch for the release of The Alphabet Book with No Pictures due to arrive out in September.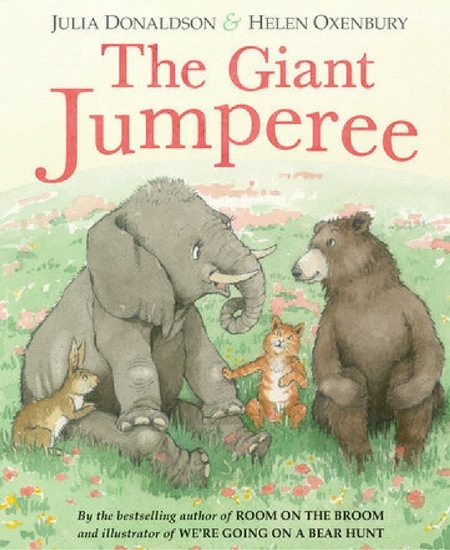 A new release by Julia Donaldson, The Giant Jumperee is an absolute delight. Who will bravely confront the giant jumperee hiding in rabbit's burrow? The illustrations by Helen Oxenbury, also known for her work on We're Going on a Bear Hunt, truly bring the characters to life in this delightfully silly tale full of friendship and clever rhymes.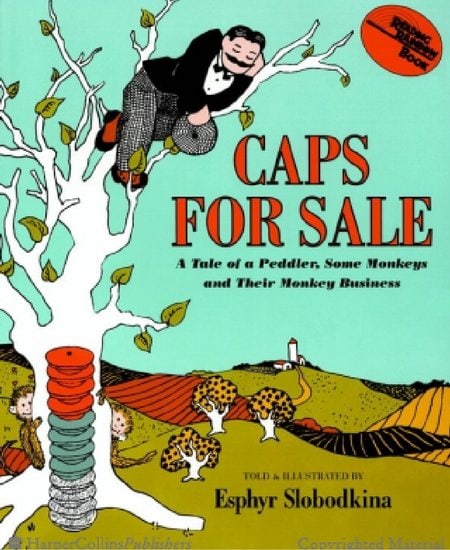 Caps for Sale is a timeless book of silly monkey business that children have enjoyed for decades. A man selling his wares is unable to continue on his way when his caps get into the hands of a group of mischievous monkeys. Esphyr Slobodkina includes plenty of repetition and patterns in the story, making it a fun book for children to read right along with you.
A modern day classic, If You Give a Mouse a Cookie is a wild book showing cause-and-effect relationships. What do you think happens if you give a mouse a cookie? What happens after that? The seemingly never-ending results of an action by a boy with his mouse friend are sure to bring a smile to faces. Laura Numeroff has written quite a few just as silly sequels to this fun story, including If You Give a Pig a Pancake, If You Give a Moose a Muffin, If You Give a Dog a Donut, and more.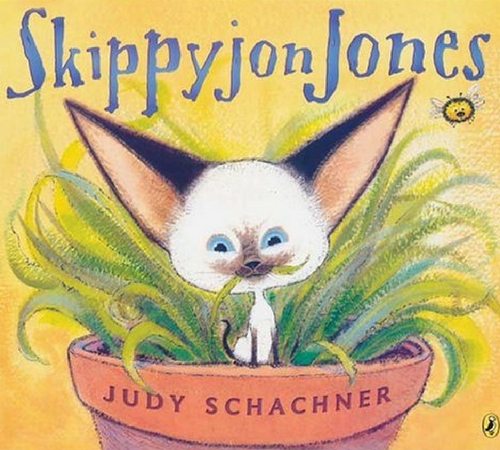 Judy Schachner's Skippyjon Jones is a uniquely creative book about a silly Siamese cat who believes he is a Chihuahua. When his mama sends him to his room to think about what it means to be a cat, Skippyjon instead heads on a journey to old Mexico where adventure awaits. With Spanish words thrown in and interactive responses required from the reader and listeners, it is truly a book full of fun. You can find other adventures with Skippyjon in Skippyjon Jones in the Doghouse, Skippyjon Jones Lost in Spice, Skippyjon Jones Cirque de Ole, and others in this entertaining series.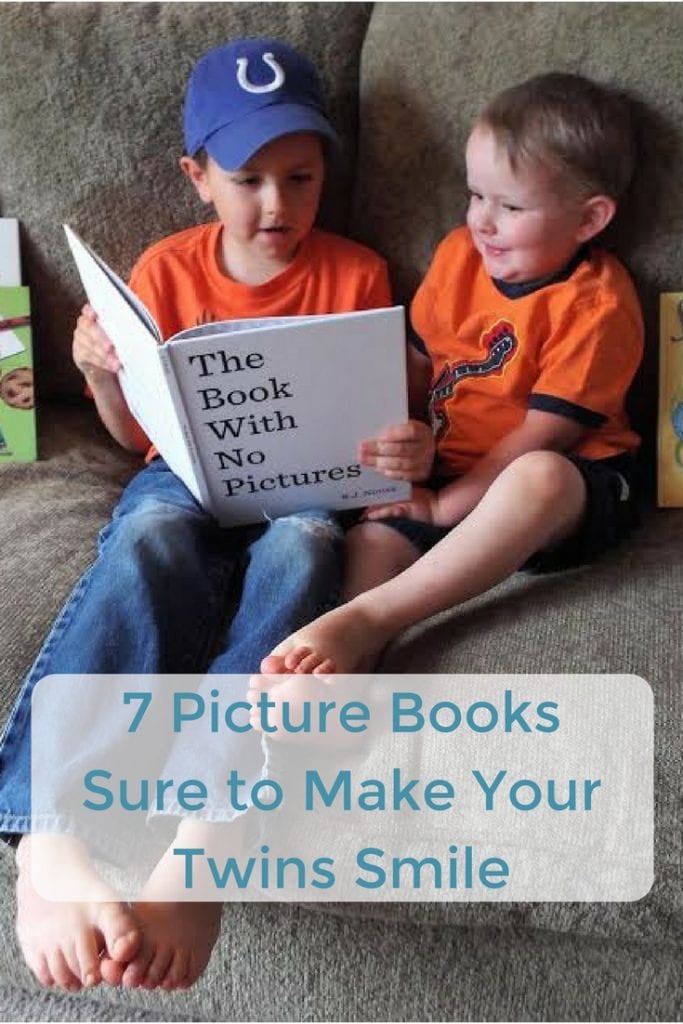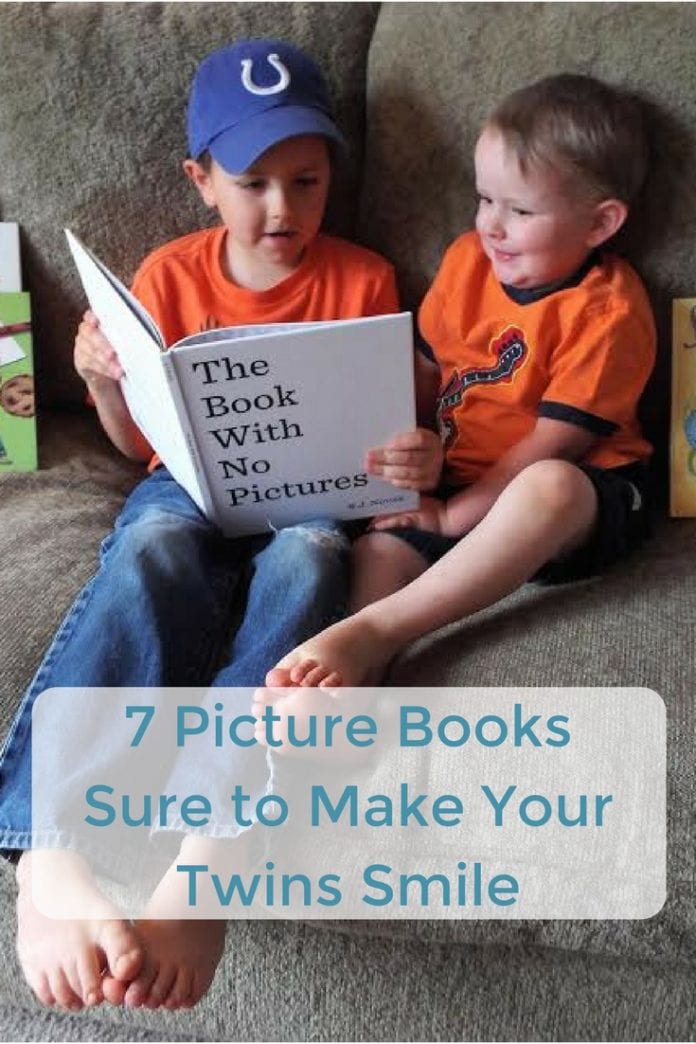 Reading is such an important part of life and affects everything we do. Be sure to make it an enjoyable experience for your children and don't forget to add some fun, silly stories in alongside all of the wonderful picture books you share with them. Reading can be so much fun!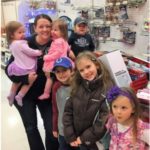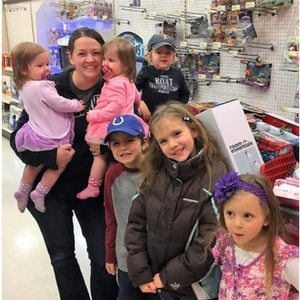 Honey Woods lives in Indiana with her husband and six kiddos ages eight and under, including her identical twin toddler girls. She spends her days homeschooling her four oldest, getting lots of snuggles, making giant meals for tiny people, working on the family business, and basically organizing the chaos. And in her free time… wait, nevermind. You can follow Honey and her busy life with six littles at Blessings and Boogers or on Facebook.
---
Related Articles
---
Sign up for the Twiniversity Mailing List to be the first to hear about product giveaways, contests, and special offers exclusively for twins and higher order multiples!
---

Expecting twins? START HERE! Check out our ultimate list of the most important articles for expecting twins and managing your newborns!
---
The rate of twin births has risen 79 percent over the last three decades, and continues to increase. A mom of fraternal twins and a national guru on having two, Natalie Diaz launched Twiniversity, a supportive website with advice from the twin-trenches.
What to Do When You're Having Two is the definitive how-to guide to parenting twins, covering how to make a Birth Plan checklist, sticking to one sleep schedule, managing double-duty breastfeeding, stocking up on all the necessary gear, building one-on-one relationships with each child, and more.
Accessible and informative, What to Do When You're Having Two is the must-have manual for all parents of twins.
---
Whether you're a twin parent in the big city surrounded by scores of resources, or a triplet parent out in the country with no one around for miles — our multiples parenting forums are for YOU! Sign up for FREE and connect with people who are just like you — parents of multiples looking for advice, parenting tips, or even just people to chat with who will understand what you're going through. Our forums are open to people all over the world and we offer scads of specialty rooms to find others who are going through the exact same thing as you. Check it out today!
---

Twiniversity is the #1 source for parents of multiples and we are growing faster every day!
Find us all over the web: