Heading out of town with young twins in tow? Check out our best tips for easier sleep when traveling with twins.
Our Tips for Better Sleep When Traveling with Kids
Who can actually get a good night's sleep while on the road? I mean, seriously, who? Adults and kids alike have the same problem when in an unfamiliar environment when it comes to sleep.
Daily routine changes often lead to sleep changes and while we don't claim to have the answers to all of life's parenting struggles, we can help with it comes to sleep struggles on the road with little ones in tow. Check out our very best tips for a restful night.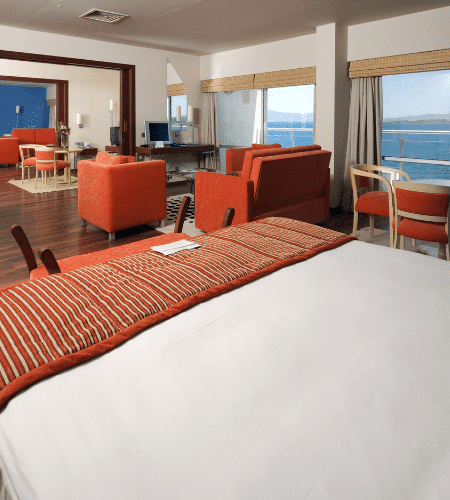 Book a hotel room with a separate bedroom
If you've never had to quietly tiptoe around a room while trying to find the toiletry bag so you can sneak into the bathroom and brush your teeth in the dark, you're probably not a parent who has even had the pleasure of traveling with young children.
Being able to put your twins to sleep and close the door after a long day in the car or airport is a huge plus to a separate bedroom. You can often get a 1 or 2 bedroom suite if you book ahead. We have done both and to be honest, as long as there is one door between you and the kids, a 1 bedroom is usually just fine for us since the living space almost always has a pull-out. Make sure you check that the couch has a pull-out before you book.
The best arrangement is to give the bedroom to the kids and plan for you and your partner to sleep on the hide-a-bed. It's not going to be as comfortable sleep-wise for you, but this way you'll have free reign of the hotel room after the kids fall asleep to watch a movie, unpack, eat all the good snacks, you know, the fun stuff that comes with hotel living.
If you're staying for several days, look into booking a rental property or condo instead of going the traditional hotel route. This will give you a lot more flexibility with sleeping arrangements, as well as a full kitchen.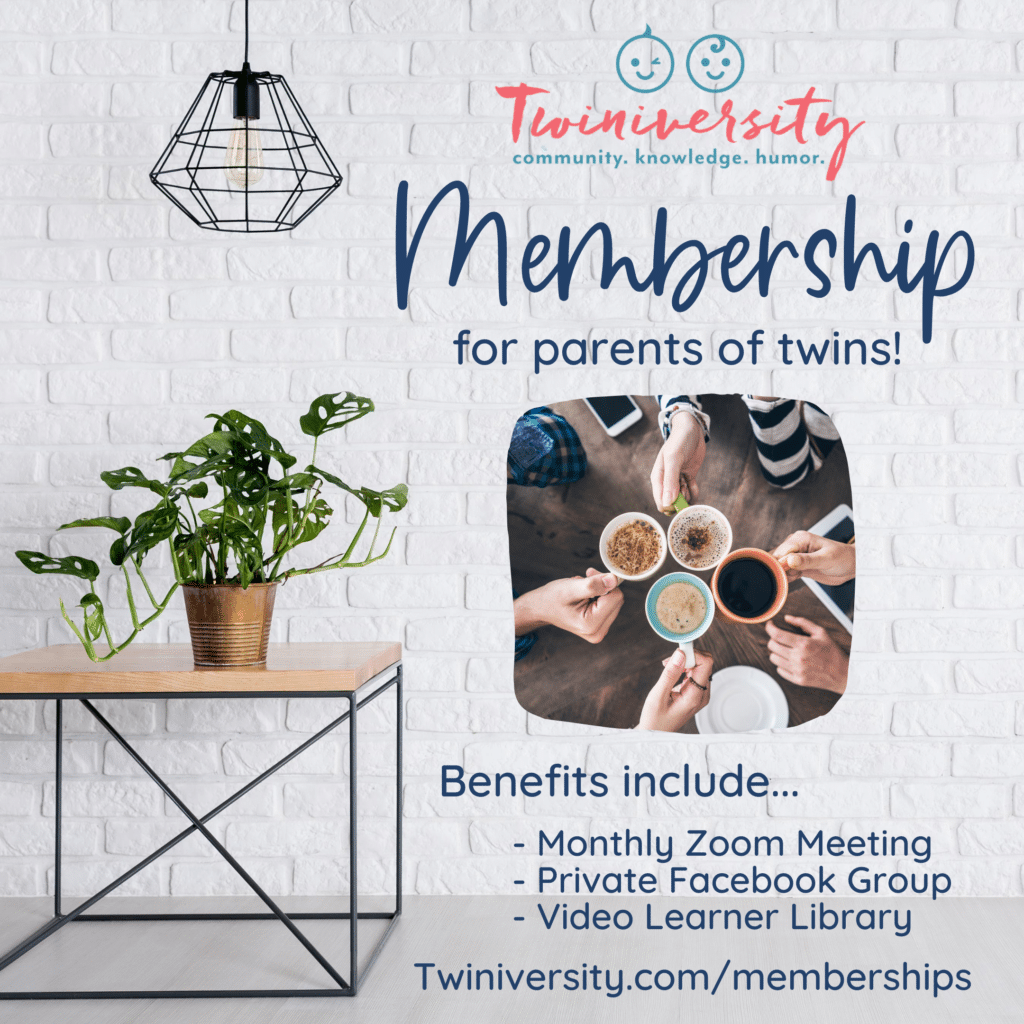 Need some twin parent friends? Get the support you need with a Twiniversity Membership. Benefits include a monthly twin parent club meeting on Zoom, access to a private Facebook group just for twin parents, and a video library of twin parenting lessons. Visit Twiniversity.com/membership to join today!
Try to stay on the same nap and sleep schedule
I know, I know. This is a serious challenge when you're on vacation! If your twins are infants and still napping three or more times a day, it may be impossible. But try your best to stick as closely as possible to their nap schedule because it will mean better sleep overnight for all of you. It's never going to be perfect (let's face it, was it ever perfect at home?) but the closer you can stick to your schedule the happier everyone will be.
But what about when you head into a big family party an hour before nap time? Well, do your best, maybe have your twins nap a bit early or late. Do the best you can and if there is no way around skipping a nap or pushing a bedtime, just try to get back on schedule as soon as you can. The fewer disruptions to the sleep schedule, the better.
It's OK to rearrange a hotel room
Don't be afraid to move around the furniture if it's going to help your stay to be more comfortable. Will shifting the couch to the other end of the room give you way more space for your travel crib? Then do it! As long as it's not causing a safety hazard, feel free to make changes to the room setup if it means better sleep for your kids.
My rule of thumb is that if you move it, you should move it back how you found it for the convenience of the housekeeping staff. But rest assured, you won't get in any trouble for making your stay more comfortable when the staff brings your towels in.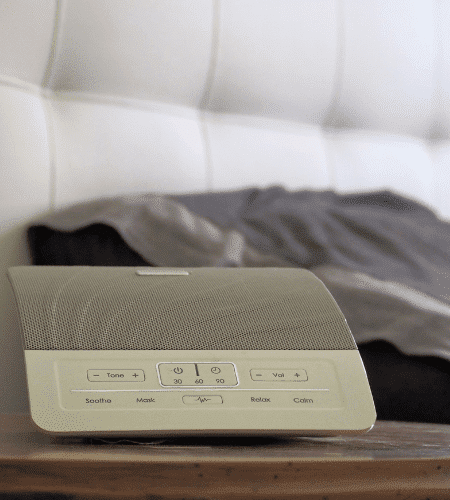 Think about noise for sleep when traveling
Your twins are probably used to some level of noise around them when they sleep. But that's at home. This is at Grandma's house or a hotel. The noises are different and may wake your sleeping babies or keep them from falling asleep altogether. A white noise machine or fan might be just what you need.
This is great because there is no pressure to do everything quietly. The noise will be drowned out to a point allowing you to move around, watch TV, eat, or even talk with your partner while your little ones sleep peacefully (ish) in their crib.
There are travel white noise machines and fans you can pick up on the cheap that won't take up too much room in your bag.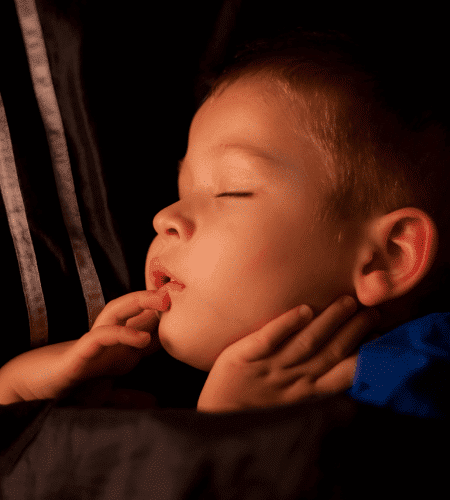 DIY blackout curtains
I highly recommend that you always have a backup for curtains just in case the hotel's curtains aren't dark enough. I like to travel with dark bedsheets and a set of heavy-duty clips so I can DIY blackout curtains if necessary.
You may think this is overkill, and it might be, but you would hate to be in a highway roadside room with thin, cheaply made curtains and lights coming from every direction. That would keep anyone awake under the best of circumstances.
Silence decives for better sleep when traveling
If you are someone who never silences your cell phone, you might want to tonight. If there's a landline in the room you want to turn the volume down or off on that, too. And don't forget the iPad. That's probably not something you normally worry about at night if it's not normally in the bedroom but it probably is now.
The last thing you want is a call or message coming through at 4 am to wake up the whole room. You might be able to fall back to sleep quickly, but your twins probably won't!
Replicate your bedtime routine
Do you have a routine for bedtime at home? (If not, read this.) Keep this going while you're traveling. It might be easier said than done and it might not be perfect, but do the best you can with what you have on the road.
Be sure that you are thinking about this bedtime routine when you are packing to leave your house. Is a certain bath toy, book, or lovie a requirement at bedtime? My son went through a brief phase where we had to read a certain truck book every night. It was a short read but an absolute requirement for a number of weeks. I can't imagine the dramatics if we had forgotten to pack it on a trip during that time.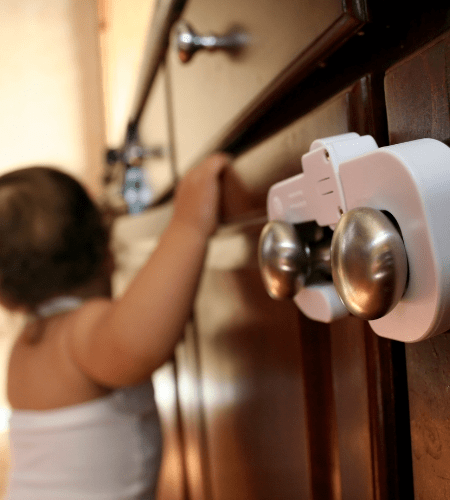 Think safety on the road
Safety is actually one of the few things that actually becomes MORE difficult to navigate as your twins grow. The moment they are mobile, you have to start worrying about childproofing and room set up hazards.
You want to call ahead to the hotel manager or even your family member whose home you will be staying in to ask about room setup. If your little ones are just big enough that a crib or play yard won't work, you will want to see how high the bed is off the floor and if there is any way to protect them from falls.
The hotel setup likely won't have bed rails for your 3-year-old so maybe you could push a nightstand against one side and put the bed in a corner. It's worth checking ahead of time.
You also might want to consider bringing babyproofing items like outlet covers, coffee table corner pads, and tension baby gates. Yes, it's a total pain to bring childproofing products on the road, but it's a lot less hassle than an ER visit with a toddler in a strange town, right? Call ahead to check if furniture and TVs will be anchored where your twins will be sleeping and supervise them as much as you possibly can.
We hope you've found these travel sleep tips helpful for your next family vacation. No matter where you're traveling to, it's important that you and your kids have a safe place to get a good night's sleep.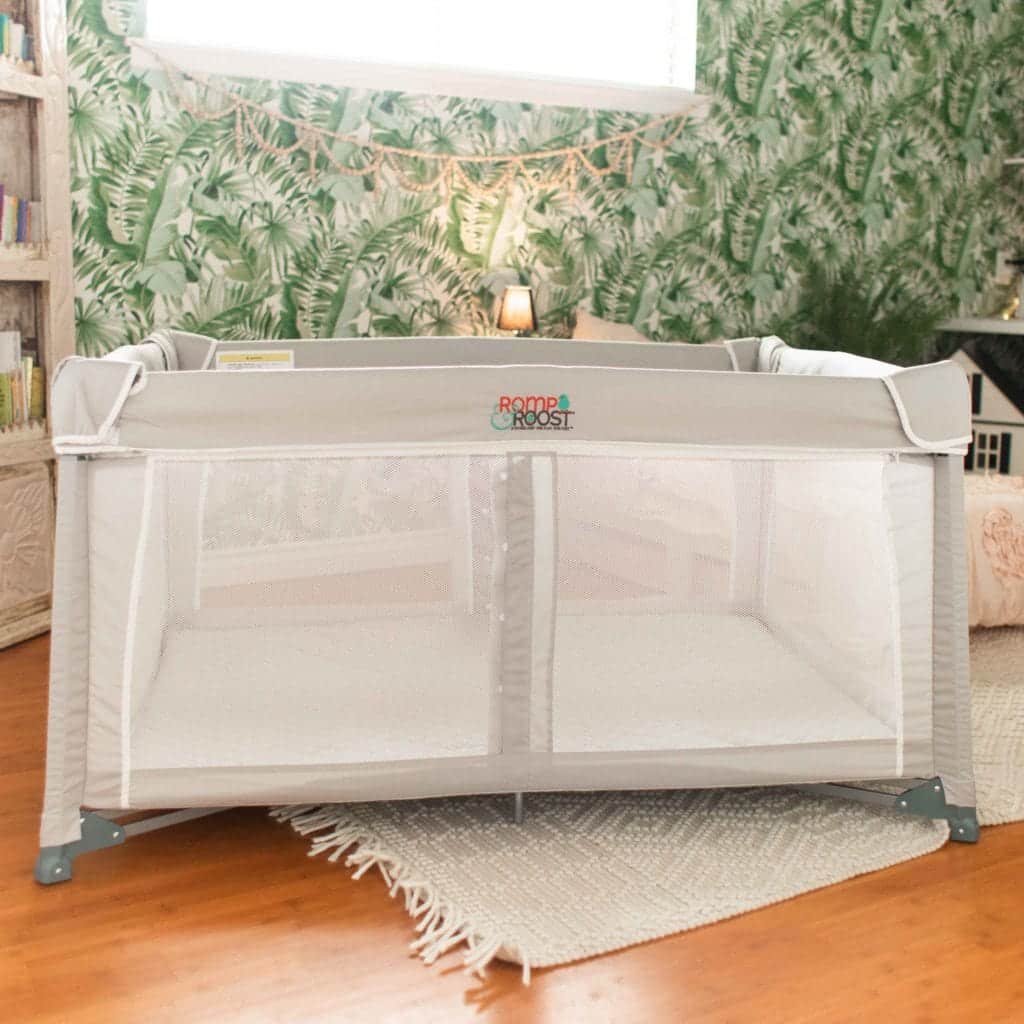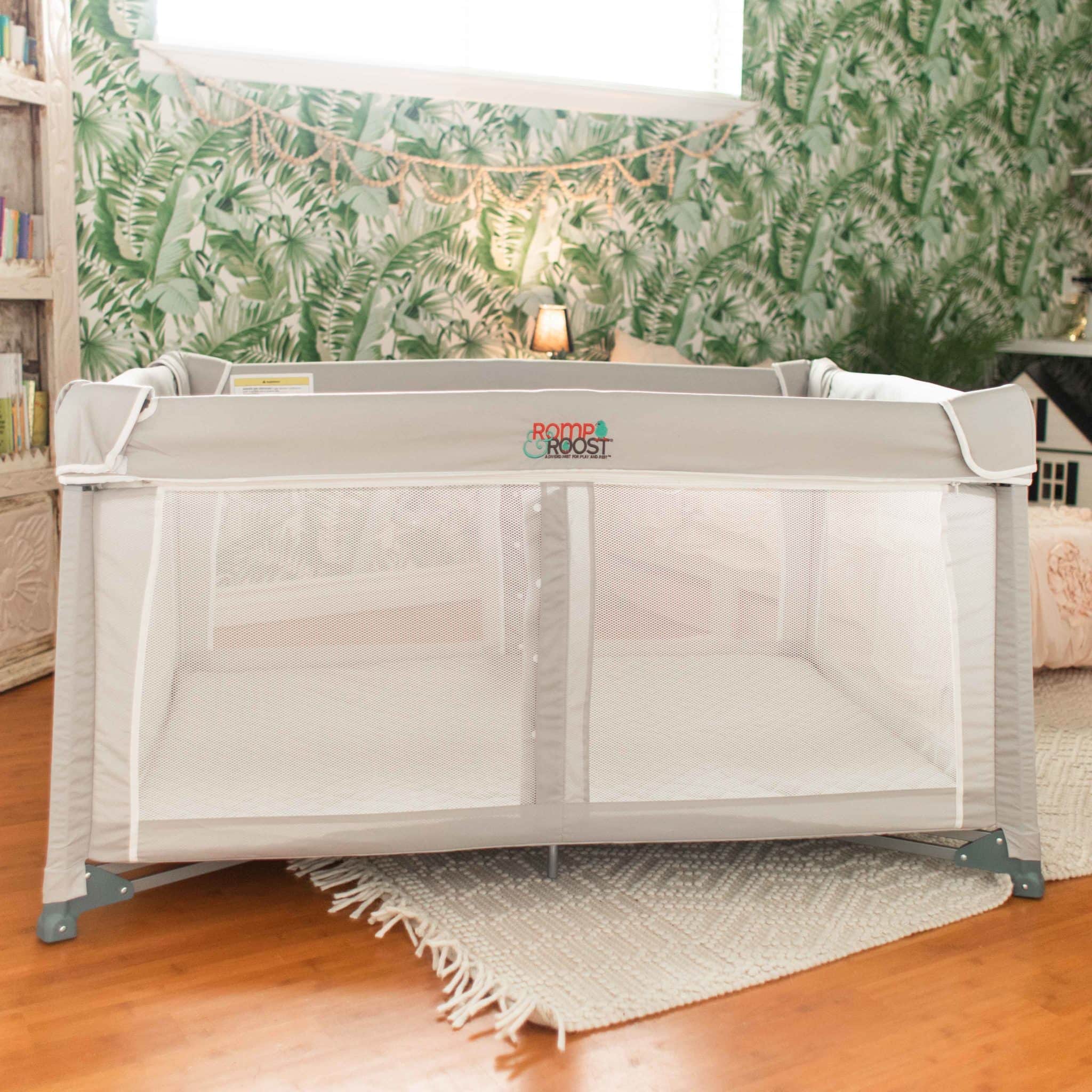 The Nest Play Yard is great for an oversized play yard for a singleton and even better as a fantastic travel sleep option for twins when used with the sheet with divider. Each baby can have her own space to sleep while being completely contained, giving Mom and Dad peace of mind.
With the divider in, it can sleep two infants or toddlers. With the divider out, it's one large playpen for your twins to play + learn crawling + walking skills in a safe environment.
It comes with an amazing travel bag with wheels to make traveling to your next destination a breeze. This is a great choice for twin families who need to minimize trips back and forth between Grandma's house and the car!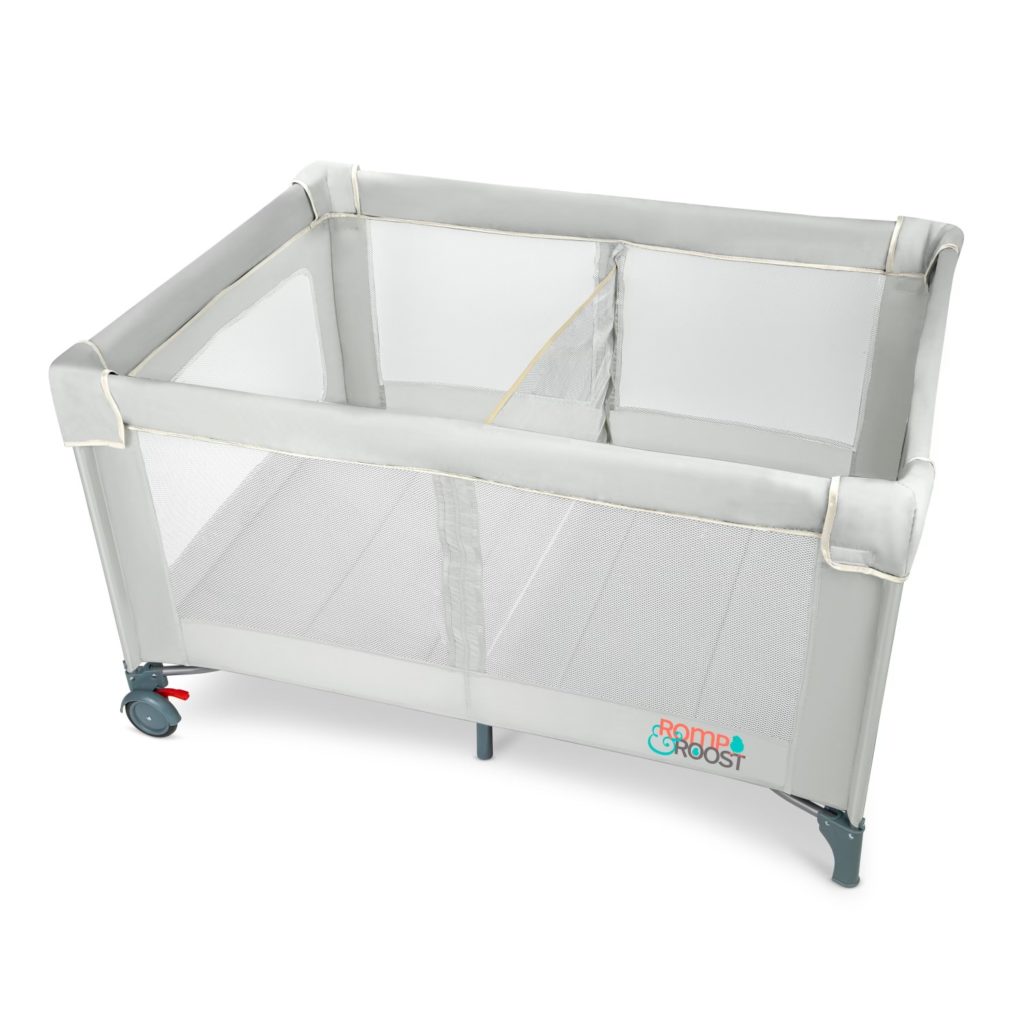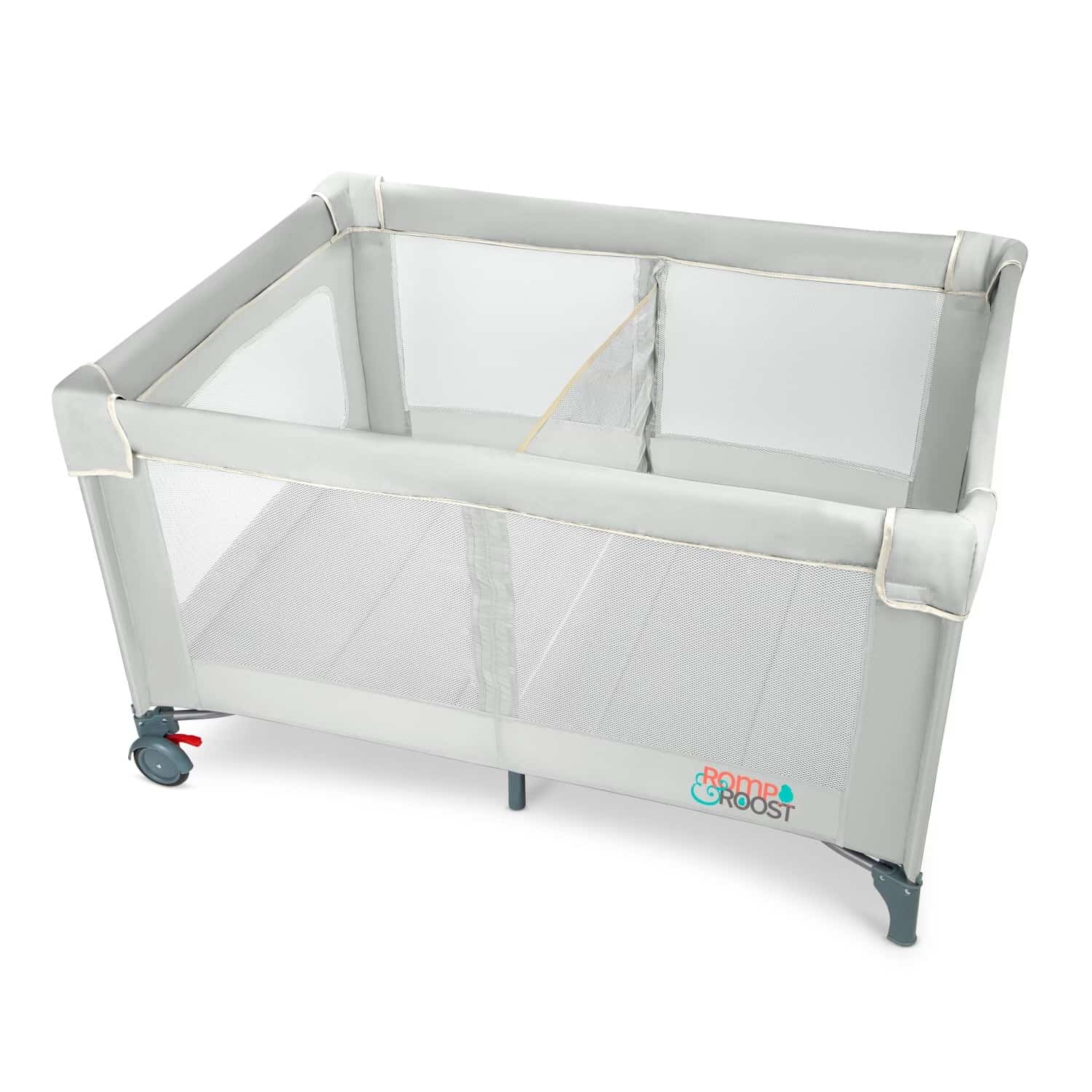 DIMENSIONS – 52.5 x 39 x 28.5 in. Collapsed – 10 x 8 x 29.5 in.
MAXIMUM WEIGHT – Recommended for children totaling 70 lbs or less.
INCLUDED – A travel bag with wheels (Great for travel!)
ADD-ON ACCESSORIES – Waterproof Nest Sheet, Waterproof Nest Sheet with Divider, Hatch Bassinets. All sold separately.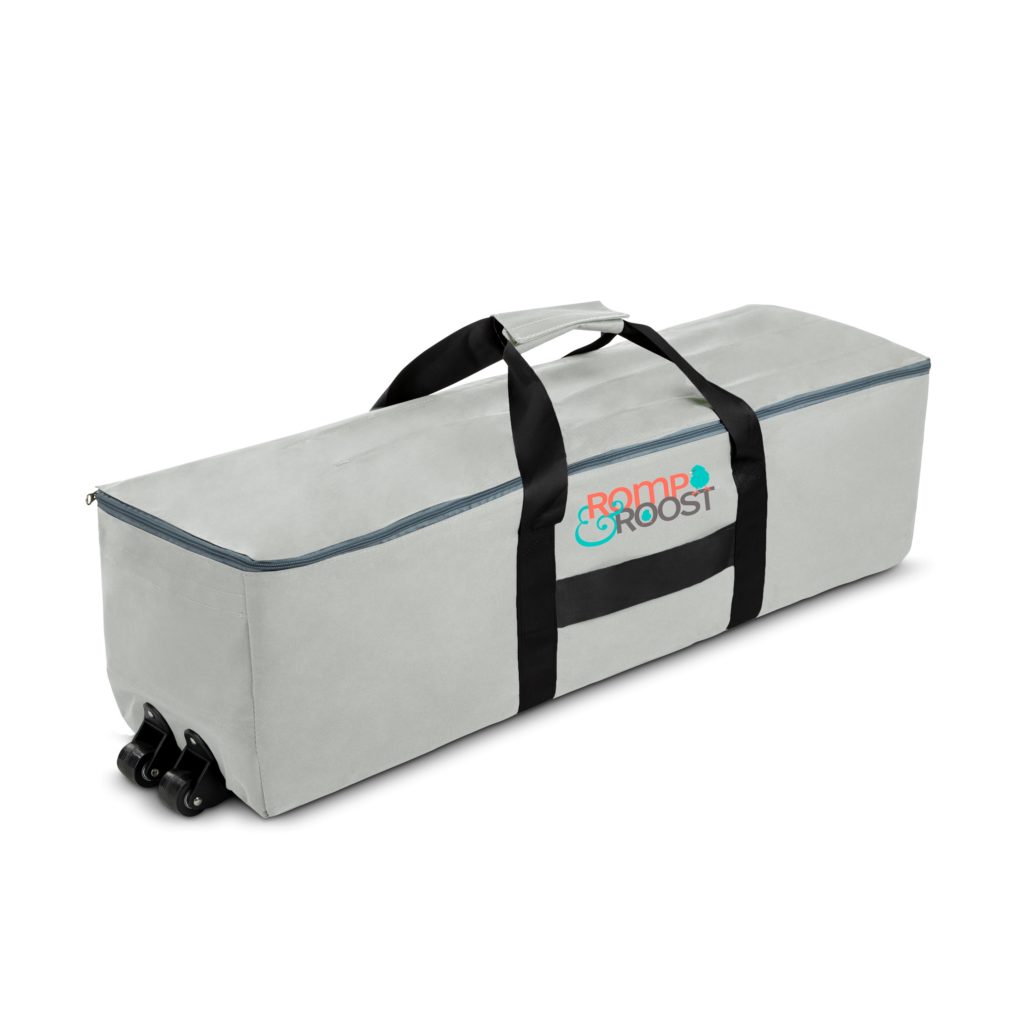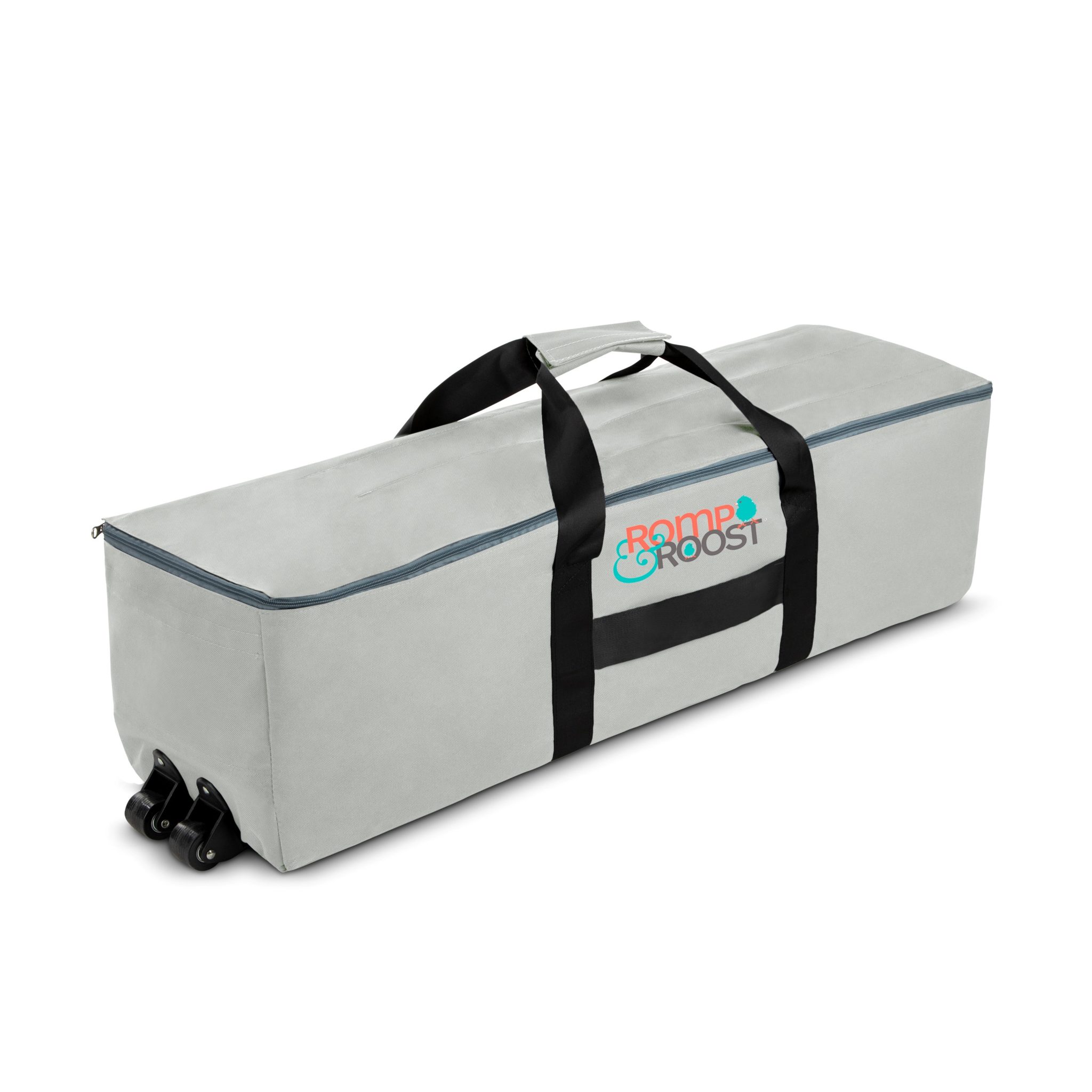 This post is sponsored by Romp&Roost