You're looking for baby boy nursery ideas after finding out you're about to have two beautiful bouncing boys. Never fear, Twiniversity is here to give you all the design inspo you could ask for. See below for our suggestions on the best baby boy nursery ideas.
So, you just found out you are pregnant with twin boys! Congratulations. Bring on the nesting. There is so much to prepare: you need to pick names and buy car seats, but the biggest undertaking might just be the nursery. Thanks to Pinterest, you are inundated with baby boy nursery ideas, inspiration, and themes. But how do you create a space that is relaxing, comfortable, and adorable for two little boys?
Having girl twins? We have a post on girl nursery themes you definitely want to check out too!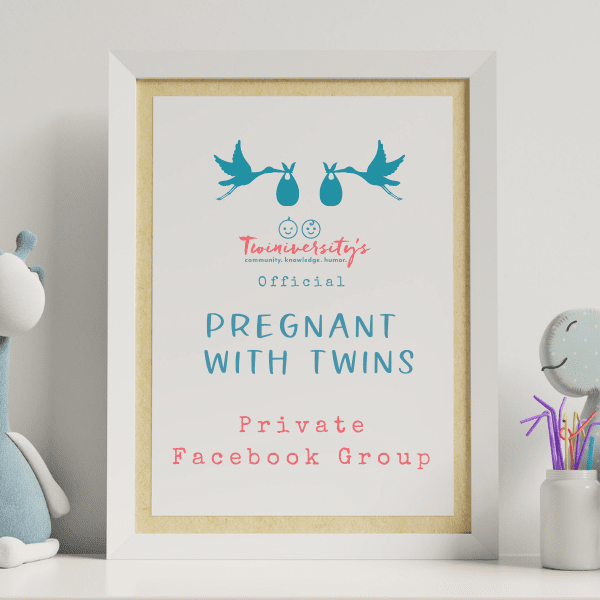 Did you know we have a FREE Facebook group just for expecting twin parents? Hurry and join today to find support from expecting twin mamas who get it!
Start With Neutrals and Add Pops of Color
You don't have to spend a lot of money to create a dreamy environment for your little ones. The easiest and cheapest decor item to make a statement? Paint!
When painting your nursery, almost anything goes; bright colors, patterns, and even murals. Kids' rooms have a license to be fun. However, sleep studies have shown that pale colors tend to be more relaxing and soothing, for both child and parent.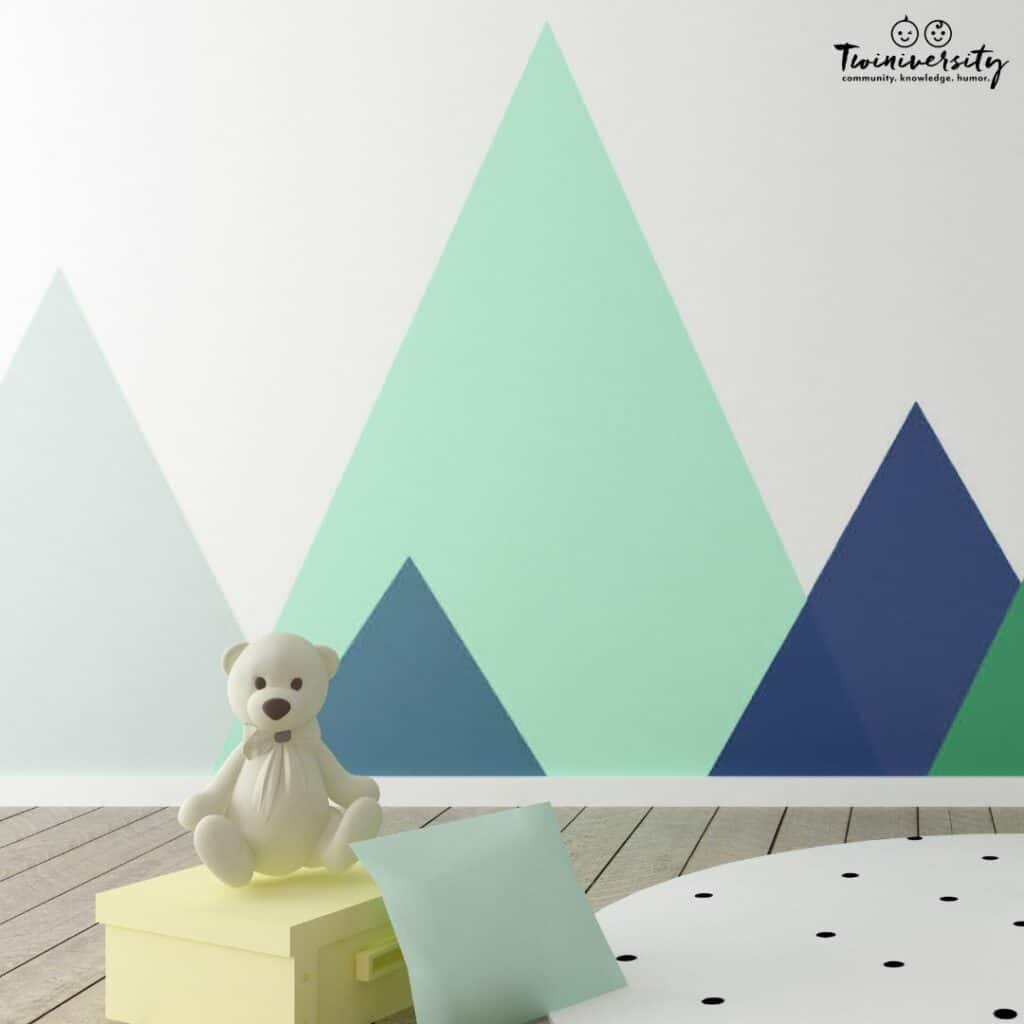 But that doesn't mean you should paint the room beige and call it done. Add pops of color, with an accent wall, wallpaper, or vinyl wall clings. These pops of bright colors will draw your baby's attention and are good for infant brain stimulation. Additionally, these can be added to a room with framed prints or paintings, curtains, mobiles, books, and toys. Of course, nurseries are the perfect place to have a little extra fun with your painting choices, just don't go overboard with too many bright pigments or patterns.
Don't forget to look up. As your babies lie down, they will inevitably spend a lot of time looking at the ceiling. Consider making it interesting for them. Ceilings in nurseries are a great way of adding another layer of interest and making a space feel cozier yet stimulating.
Theme or No Theme for Your Boys' Nursery?
We asked our community of twin moms if they created a themed nursery for their twins. Of those polled, 99% answered YES.
Having a theme for the nursery makes sense and helps create a coherent look in what is usually a smaller space. Similarly, it can make accessorizing easy and fun!
Need some baby boy nursey ideas? We also asked our MoM community what theme they used in their twin boy nursery, here is what they had to say:
Space Theme -@a2hl3ynicole
Alphabet -@rebeccam67
Can't have one without the Otter one! (Otter Themed) -@jess_brock19
Stars -@stergianna
Outdoorsy -@franckinik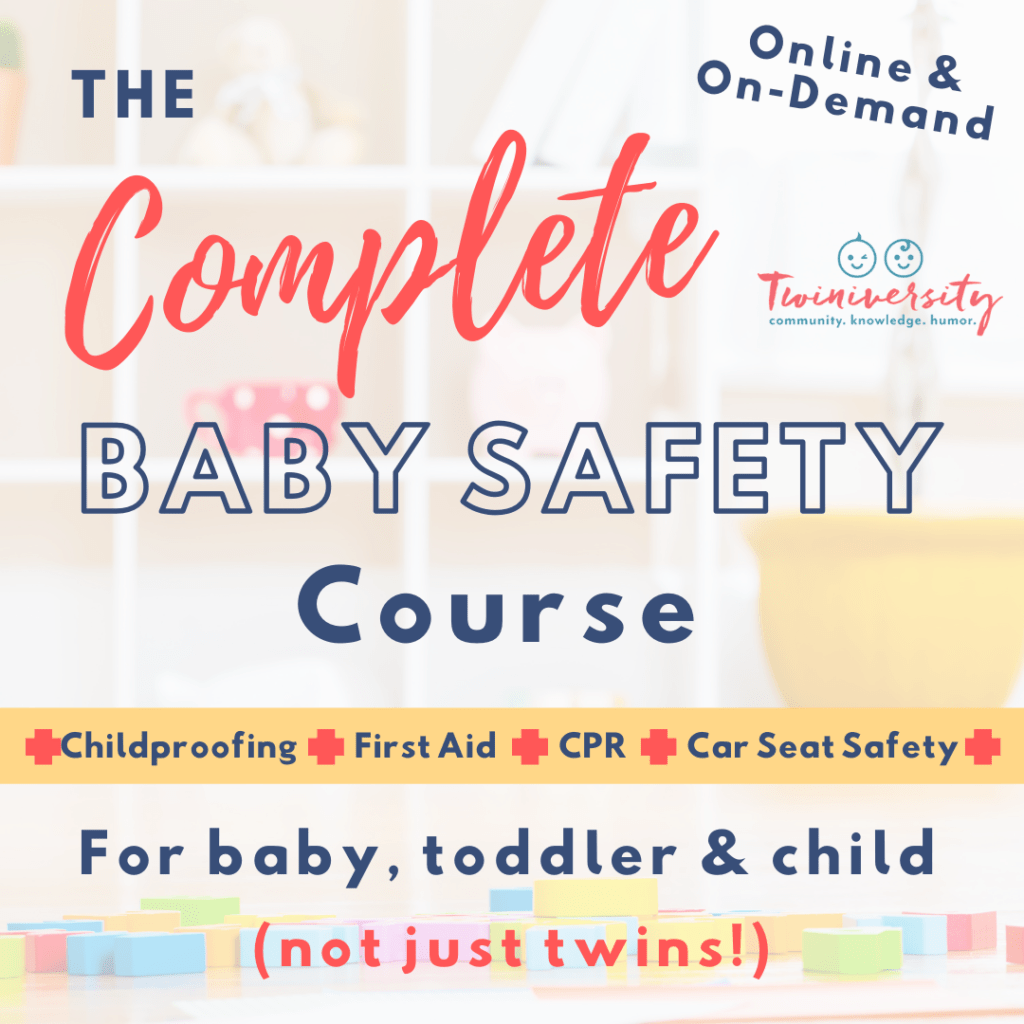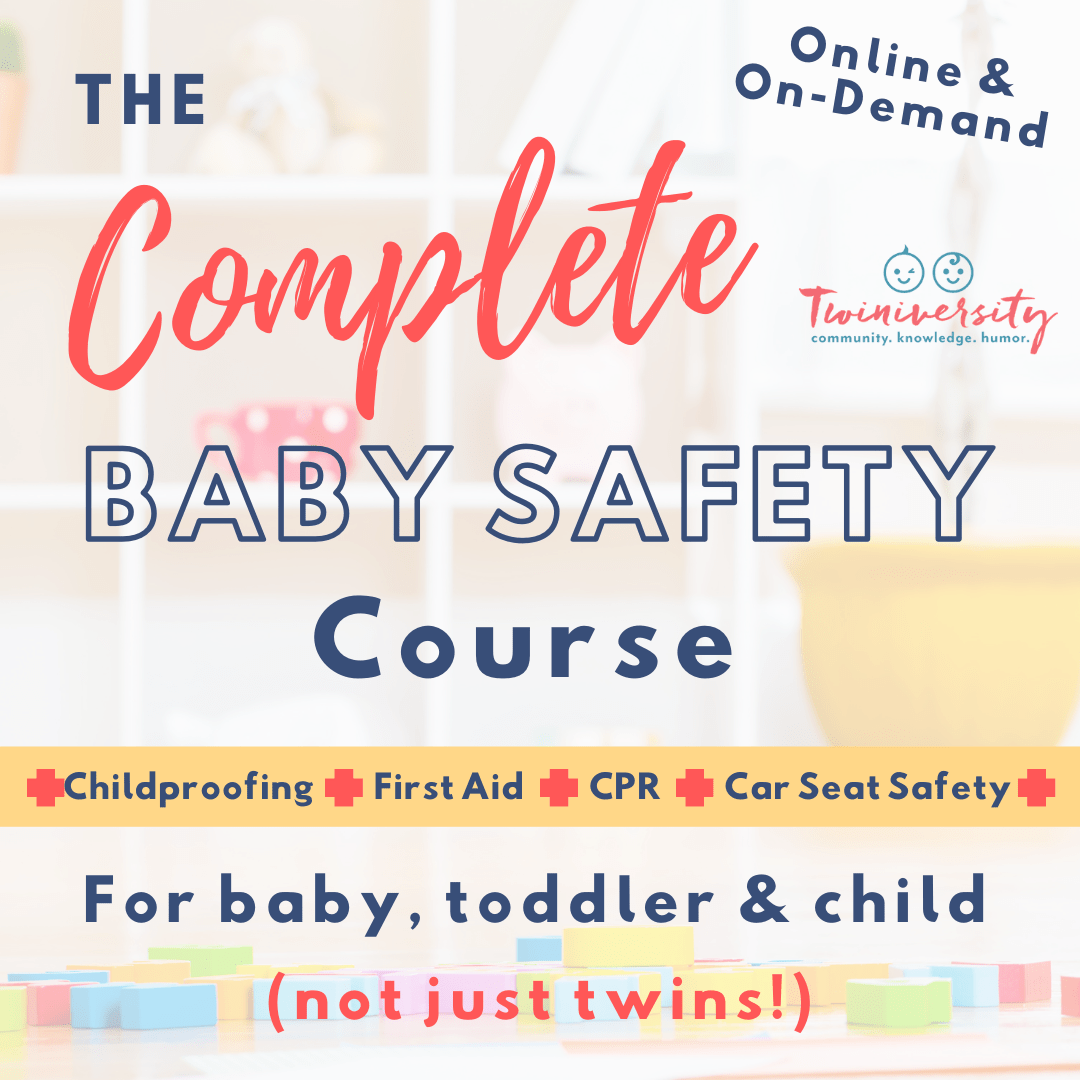 Need some baby safety training? Take the Twiniversity Complete Baby Safety course, offered on-demand. Includes video modules on infant, toddler, and child CPR, first aid, and common medical ailments, plus car seat installation and safety and childproofing your home. Click here to learn more!
Whales and Anchors -@amy_ames923
Woodland -@scherbatsky42
Dinosaurs -@melissaherahanks
Forest themed -@racheltheginger
Safari -@Allisonhhanson
Hot Air Balloons -@caitlinbaulch
Education is the theme! One wall is the periodic table, one is a world map (kid style with fun colors and animals), one is ocean life and one is split between numbers, the alphabet with animals. There are planets and stars with a few constellations on the ceiling (glow in the dark) and a rug with a map, showing what each state is known for. -Beth Reske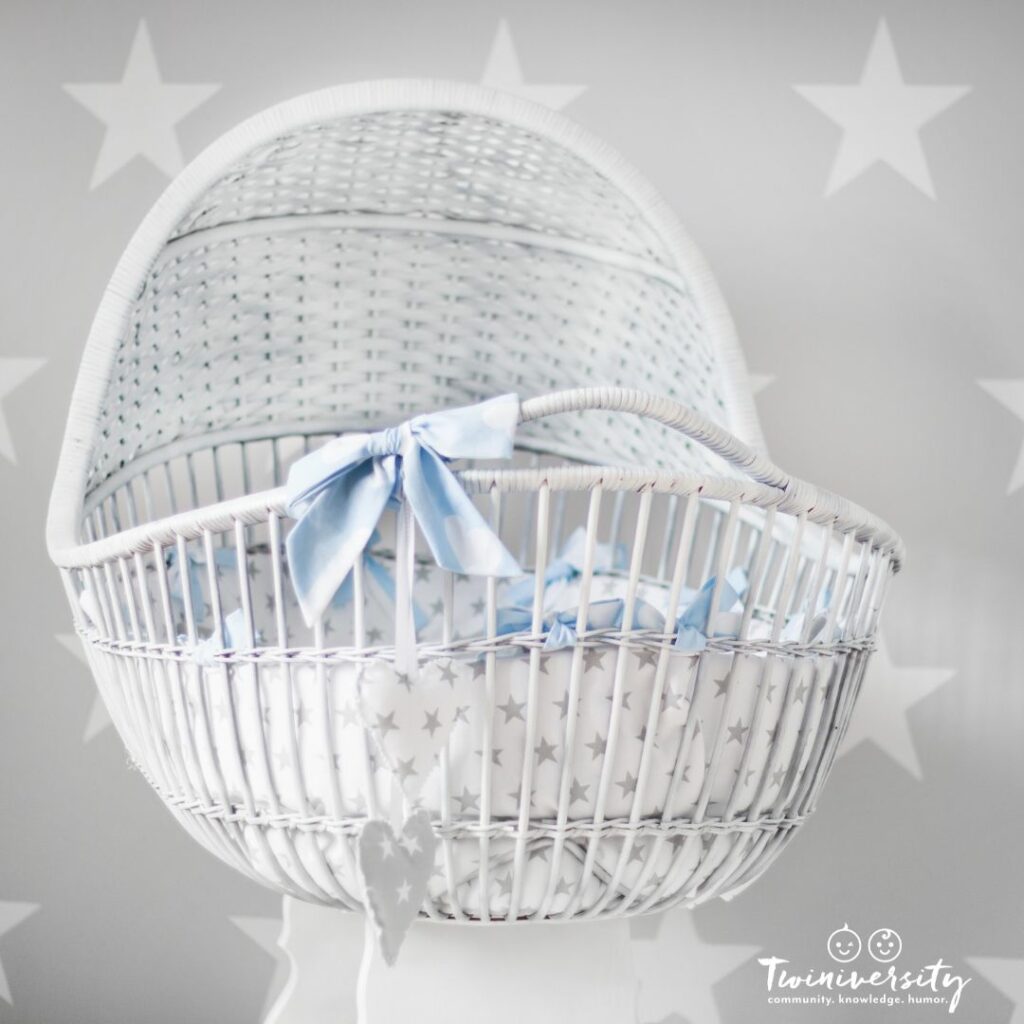 Toy Story -Maureen Evans-Tricase
Take Flight (Airplanes) -Pooja Suri
Trending Boy Nursery Themes
Boho
Boho seems to always come back around every few years, and has managed to have some staying power when it comes to nurseries! Traditionally, Boho incorporates rattan decor and furniture, natural wood, and greenery. Typically, these nurseries are done in warm, neutral colors, with plenty of browns, whites, and coral shades with statement accent walls incorporated.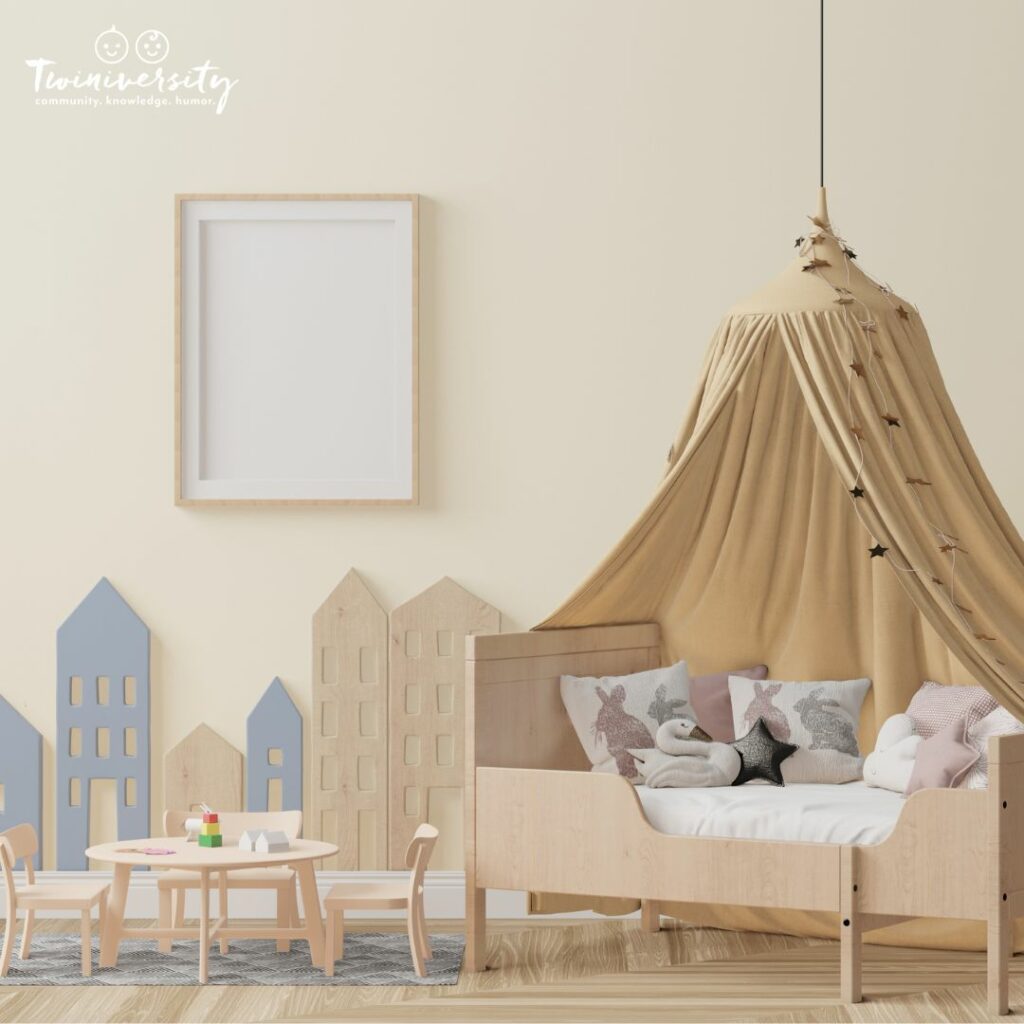 Rustic
Rustic baby boy nurseries take DIY to the next level. With accent walls constructed out of refurbished pallets or barn wood with a mix of vintage street signs and metal cars, this nursery design screams BOY ROOM, but in a good way.
Nature
Nature themes are on the rise for nursery decor (Covid-19 Quarantine might be to blame). Of course, that means trees, mountains, and even city-scapes are showing up more and more in baby boy nursery designs. And with good reason, they are cute, easy to find and apply, and can be used in a wide variety of themes.
Plaid
Plaid, mainly Buffalo Plaid, is showing up everywhere. Wallpaper, curtains, crib sheets, rugs, wall prints…EVERYWHERE. For me, nothing says BOY more than plaid. Plus, it just creates a very cozy space for babies and parents.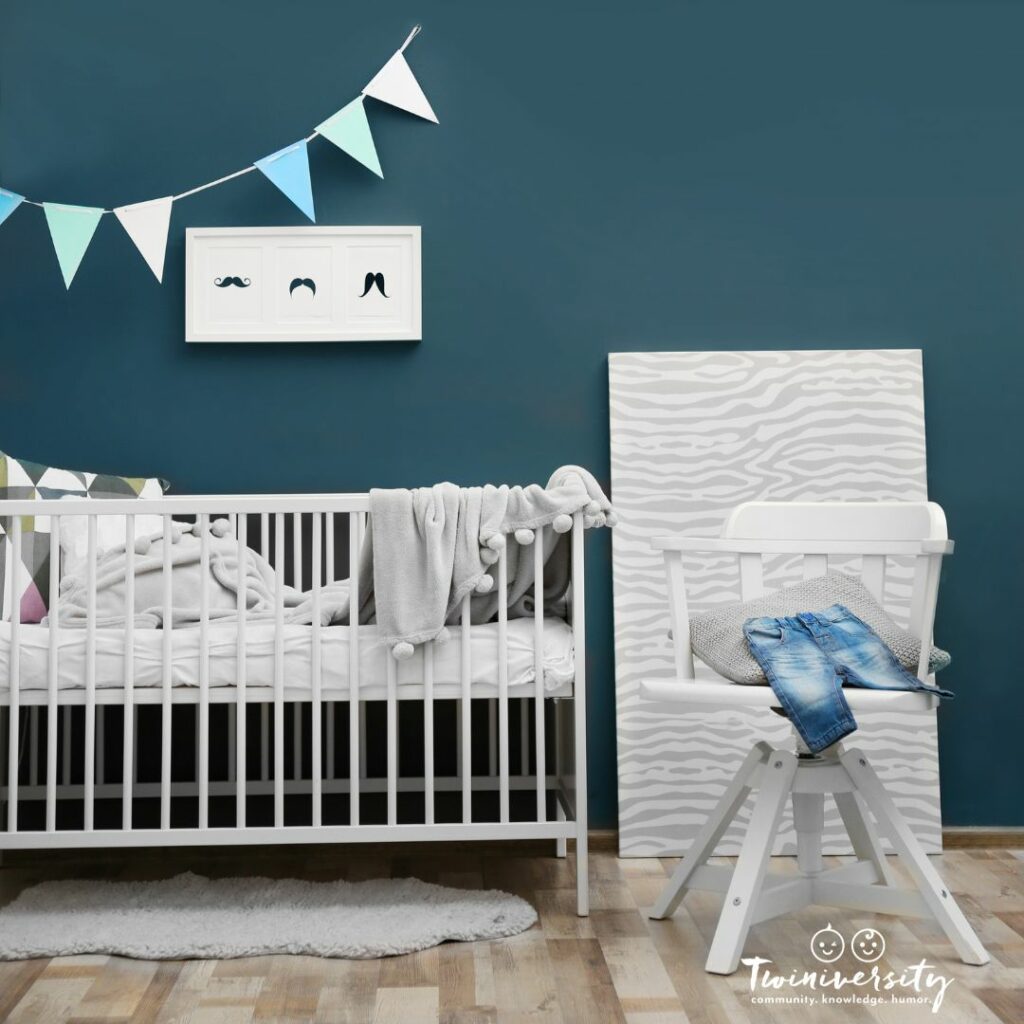 Pops of Black
Black accents are the accessory of the season. From dresser handles to shelving, black is the new black. Plus, young babies usually enjoy books or other prints that feature contrasting black-and-white images (because babies can tell the difference between light and dark when they're in the womb).
Once you have decided on a theme (or not), now what? We have a few guidelines to help you create a space that your babies will love, but so will you!
Baby Boy Nursery Design Guidelines
Soft Seating
This may sound selfish, but first and foremost, find a comfortable, soft seat for YOUR behind to call home! Don't settle for kind of comfortable, you will be spending more time in this room than you may realize (feeding, burping, diaper changes), and take it from a MoM that has been there, and your time spent in this chair actually increases as the twins get older!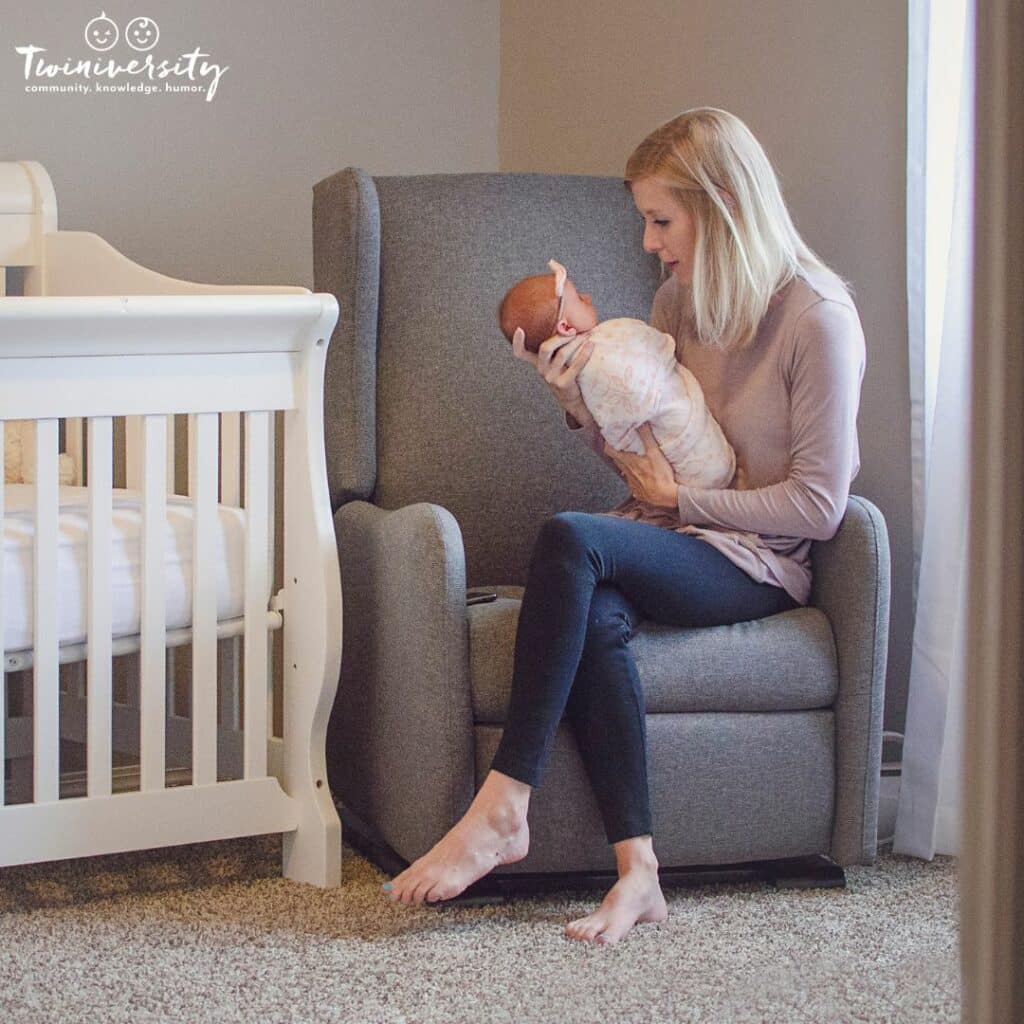 Consider seating pieces that can be used by both you and your kids throughout different stages. Think comfort and don't forget that you will be holding, rocking, and reading to TWO children in this chair, so consider the chair size as well. In addition, recliners and chair and ottoman pairing can be styled with pillows and throws to become cohesive with the theme and space design you are creating.
Room to Grow
We are not talking about the physical size of the nursery! Our babies will not be babies forever, and with each new phase comes a new favorite. Although you want to design a nursery that reflects your babies, the truth is, if you're designing around your child's age, you will be redesigning every year. Creating a space that will grow with your child goes for both the style and the practicality of your furniture pieces.
Create a space that will grow with your child. Choose essential pieces as your base design, and then layer in age-appropriate accents. You can always add colors and patterns as your accent pieces that can be easily swapped out as your child grows. This will also save you time and money, as you won't have to repaint the room every few years as their interests change. Remember, bold accents and patterns can completely change the feel of the room.
Patterns and Textures
Patterns and textures bring dimension to a design. Whether you're going bold with wallpaper or layering in patterned textiles, don't be afraid to mix and match for a playful look. We have seen some of the most amazing rooms that have centered around a mural, or even just a pattern on a wall. These kinds of choices can pull your boy nursery together nicely. A soft sherpa blanket with a pattern on one side and soft sherpa on the other draped softly over the rocking chair is a perfect piece for a nursery (useful too).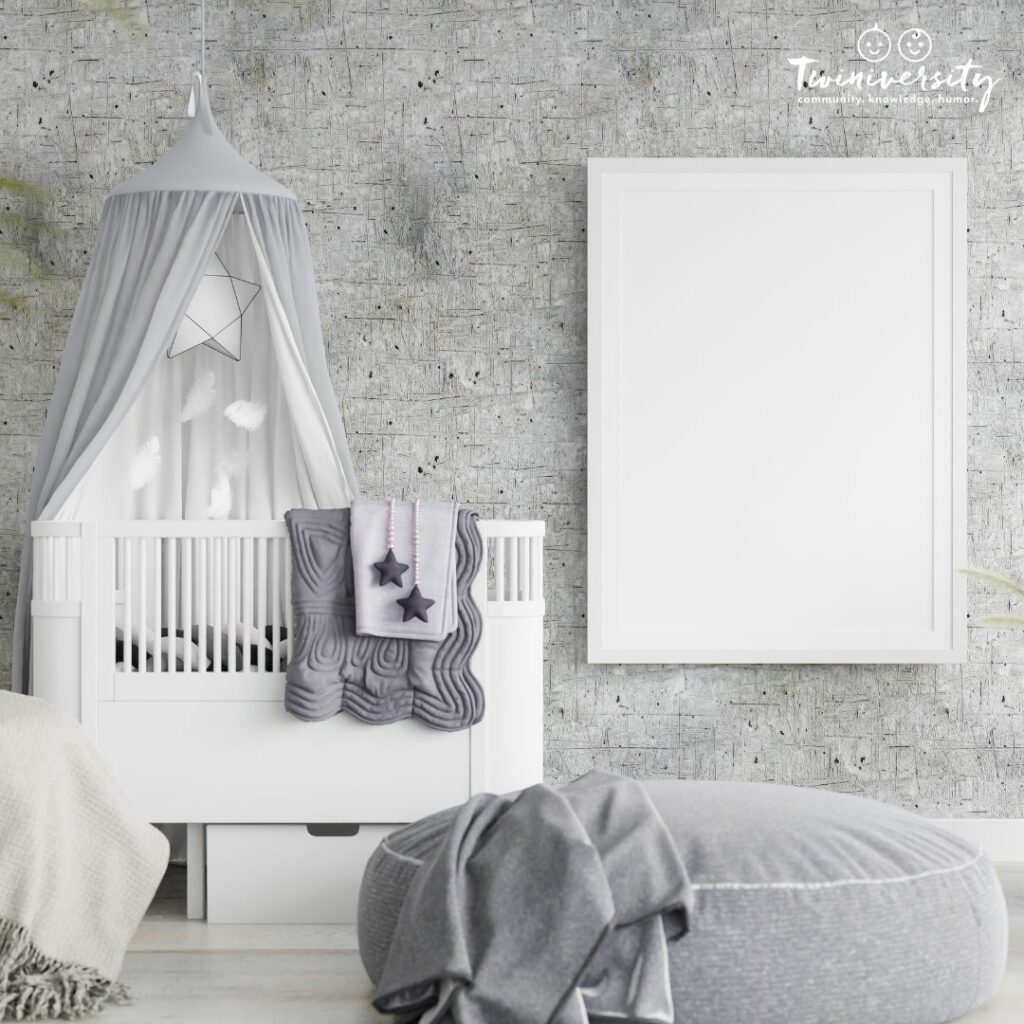 Add Personality
Although baskets and cubes are a must for hiding diaper essentials, toys, and books, it is okay to display a few favorites as decorations to add personality to the nursery.
Although you will be putting the most precious little babies in this room, it is not the place for all of your most precious belongings. Remember, growing infants are living in this space, things will get touched, tossed, and broken. This might not be the best place to put your great-grandmother's ceramic music box on display (unless you are looking for a reason to get rid of it).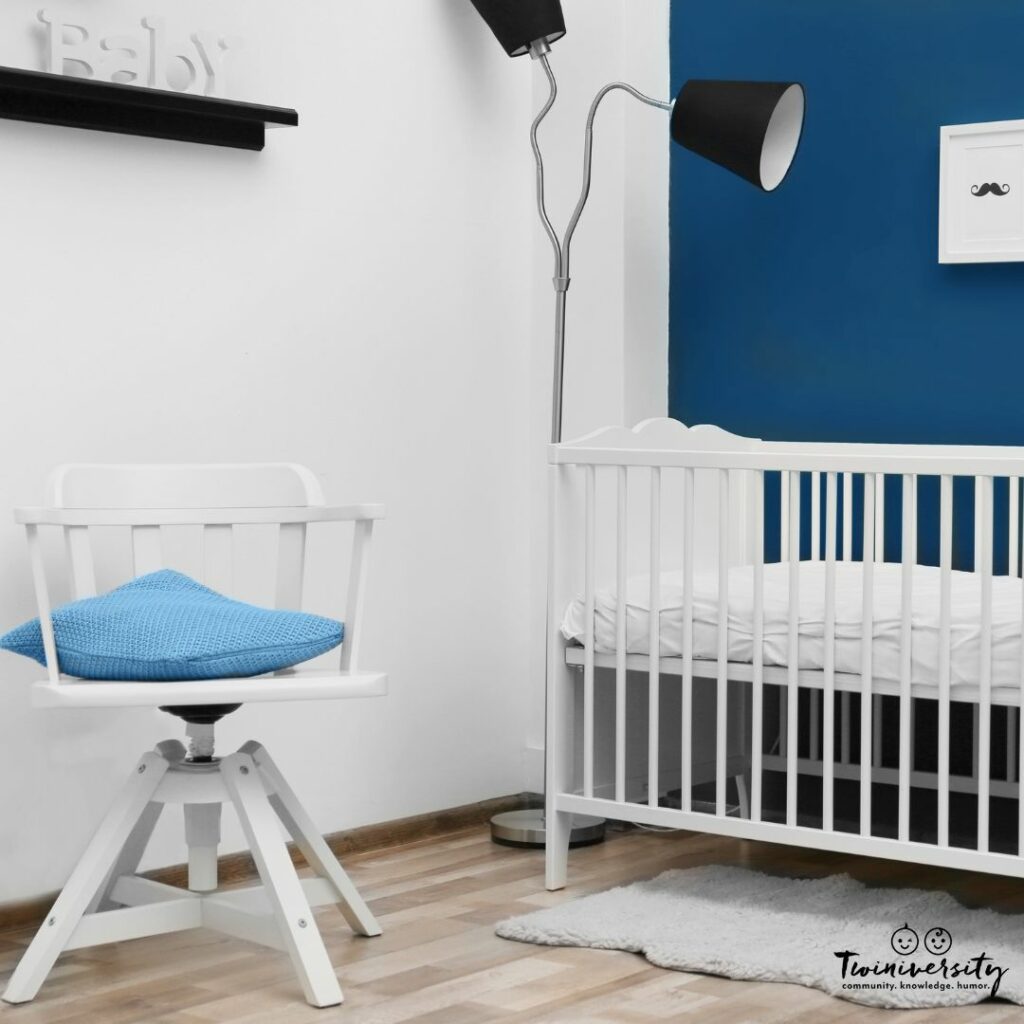 Soft Ambient Lighting for Your Baby Boys' Nursery
Good lighting is important in a nursery. Soft, ambient bedroom lighting creates a feeling of coziness, which is essential to inducing sleep. Build layers of light with floor and table lamps (bonus if they are dimmable!), so you don't have to turn on overhead lighting in the middle of the night. Choose pieces that represent the theme of the nursery.
With so many choices, there is no right or wrong way to plan your twins' boy nursery. I mean, go bold, go neutral, use tons of accessories to decorate, or just keep a minimalist vibe. Whatever you do, make sure your baby boy nursery ideas work for you and your boys. That's all that really matters, after all.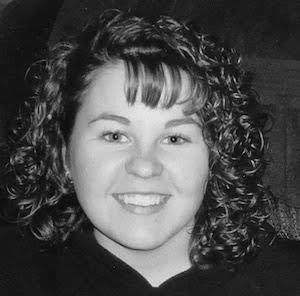 Recent Posts