Last updated on September 25th, 2023 at 09:01 pm
My first go-round at parenthood started with twins. Now my babies are toddlers who've just started Pre-K3. As you can imagine, it's a bittersweet time, as I see their baby-faces maturing and personalities blooming into the little boys they're becoming. While preparing for their new milestone, I did my best to help with the transition months in advance by changing their bedtime, adjusting lunch-time, and making school-style meals. Or so I thought. Food restrictions are school-specific; we found out their school bans ALL nuts about a week before their first day.
So Here We Were With a 5-Part Problem:
What foods to send with picky toddlers without putting others at risk?
Which foods won't spoil, putting my toddlers at risk?
How to make lunches nutritious?
How to pack items so they'll need minimal help opening them? And,
How to do all of the above and keep things fun and positive?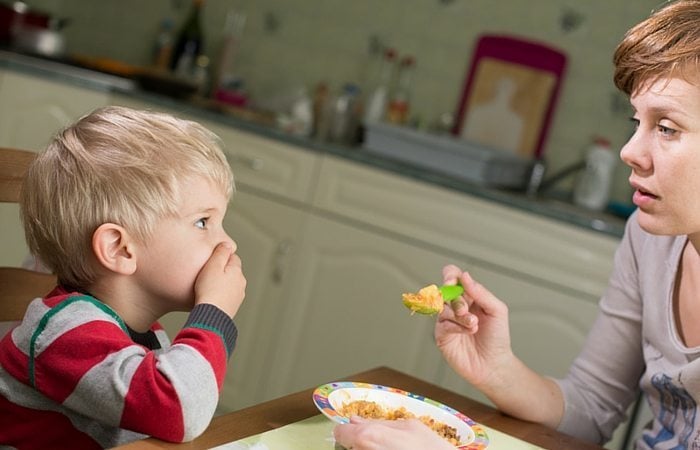 My kids are notoriously picky, and often change their likes and dislikes on a daily basis with no reasoning. For example, ours suddenly nixed bread crust from their diet; yet, they'll still snatch pizza crust like cartoon mice snatching cheese. Speaking of which, one twin doesn't like cheese. And, just last week, the teacher sent a note that the other didn't like his grilled cheese sandwich, even though he gobbled one down the day before – go figure. Regardless, my boys have appetites like linebackers, yet they're long and lean. I try sending them to school with their favorites, hoping they'll eat everything. If this all sounds familiar, or you're looking for new ideas, here are some suggestions to keep lunch fresh, nutritious, and nut-free. If there are any dietary restrictions, please follow your doctor's orders.
What You'll Need
Sending lunch and two snacks to school for two kids takes some planning and organization. I don't have much storage space and each day I pack 14 items worth of lunch and snacks. Multiply that by five days and I can open a store. Yet, I still got a note from school to send more food because of their appetites. Sheesh!
Stock up on…
Bins, boxes, or baskets for home storage of sides and snacks.
Lunch boxes or insulated lunch bags with ice pack compartment.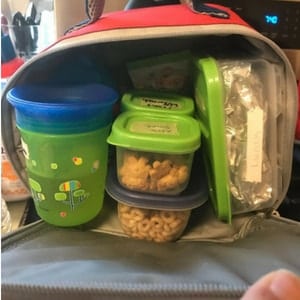 Slim-fitted ice packs. Buy 6 so you always have enough ready to go. Take note that some lunch boxes already come with ice packs.
Labels: Paper-tape such as masking and bandage tape. They stick on firmly to plastic (and clothing) and peel off easily without leaving a residue. It's not always practical to write directly on containers or clothing unless you really want two of everything. With my budget, I'll stick with tape (no pun intended.) If you want to invest in pre-printed labels (which are nice for water bottles and lunch boxes), check out Mabel's Labels and Stuck On You.
Sharpies, pens, and scissors: Keep these where you can grab and label things quickly; I put mine with the tape because there's nothing more annoying than running around looking for these. Scissors are handy for quickly opening up the next package of snacks.
An assortment of cookie cutters/muffin pans, just for fun.
What's For Lunch?
Get those coupons ready and head to the supermarket, big box stores, or shop online. Personally, I like to make sure that each meal contains most, if not all, food groups. One way I sneak in vegetables is either through fruit pouches or yogurt squeeze packs for snacks. They don't need to be refrigerated and my boys love them. Happy Family has a great selection.
1. When nuts are banned
Try Sunbutter made from sunflower seeds (let the teacher know you used Sunbutter or they probably will not allow it), apple butter, hummus, or avocado. Or, make a snack plate with cheeses, fruits, crackers, and veggies.
2. Lunch packs
Premade packs such as Oscar Mayer Natural Plates, prepared pouches with fruit and yogurt.
3. Get creative
Use cookie cutters to cut sandwiches, fruits, and cheese into fun shapes
4. Ditch the bread
Wrap lettuce around egg salad or tuna salad and avocado. Spread Sunbutter and a banana on a tortilla, roll and cut into pinwheels. Create mini-pizzas with pizza dough or puff pastries using veggies, cut meats and cheeses or fruit. Or fill up a bento box and let them make their own. If your child uses a Thermos, use it to keep food hot like oatmeal and mac & cheese (tell the teacher/write a note).
5. Breakfast for lunch
French toast sticks, waffles with apple butter on top, mini raisin bagels with cream cheese, or raisin bread with Sunbutter and honey go a long way. Try bread, muffins, or pancakes made with carrots and zucchini and add yogurt, Sunbutter, or a mozzarella stick for protein.
6. Go multicultural
Japanese (California rolls), Mediterranean (hummus, feta, pita), Chinese (noodles with vegetables), or Italian, Thai, Indian. Anything that doesn't have nuts or spoils easily. And, to some, pizza tastes good cold too. If your kid will eat it at dinner, chances are they will eat it at lunch too.
Meal Prep Tips
I suggest sorting, stocking, and chopping once a week.
Keep snacks, cookies, pureed fruit, and yogurt packs all in one spot, in easy access containers.
Fill school bags with labeled non-perishable items such as snacks/yogurts.
If you can only prep daily, do it the night before. Leave minimal prep for the morning because nothing can be more overwhelming than packing lunch while getting everyone ready.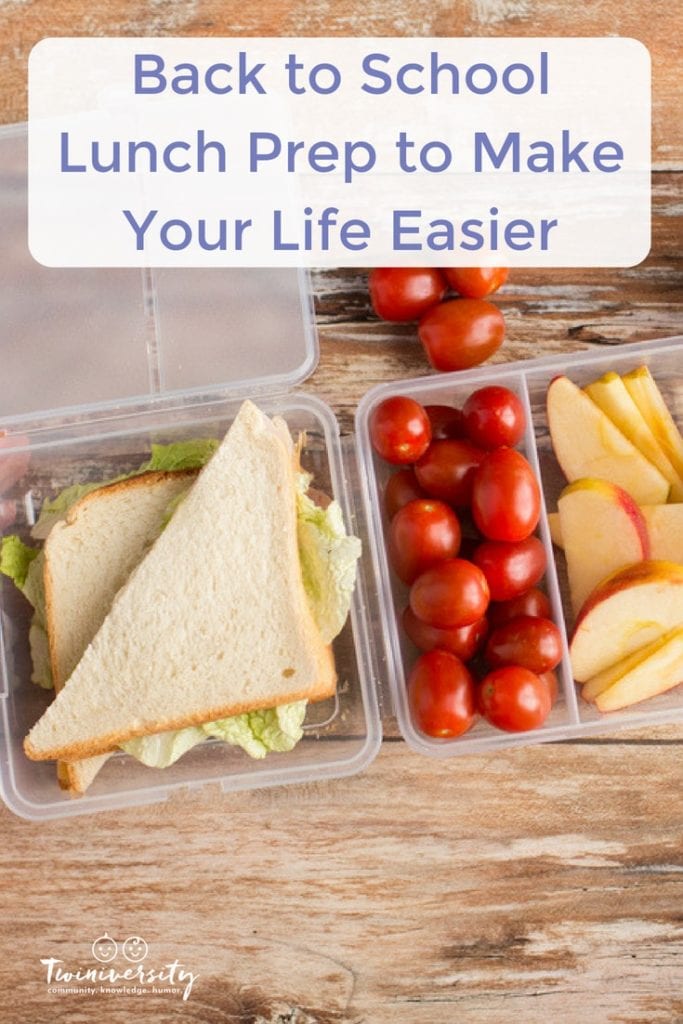 Whether you're looking for new back to school ideas or just starting out, trying to manage two different tastes and packing for two or more, you need to stock up, have good time-management skills, and creativity. Most important, ensure your kids are getting the nutrition they need to stay happy and healthy.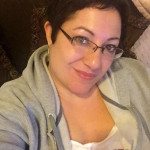 Lorraine Conforti is a proud new mom of twin boys and pet-parent of two cats and a dog. Being both conservative and artistic, she describes herself as "a little bit country and a little bit rock and roll." She enjoys the arts, music, writing, and had performed in a Blues/Rock band with her Husband for several years. She is also passionate about health and fitness and has held certifications for nutrition and Personal Training, and has earned a BS Degree in Healthcare Management. More articles by Lorraine on Twiniversity.
---
Related Articles