Last updated on September 25th, 2023 at 09:35 pm
Car seat safety can be really confusing! There's a lot of great information on the internet, but then you've also got your friends and family weighing in with their opinions and all the stories of what they did with their kids. The pressure to follow one way or another is kind of overwhelming, considering that your kids' lives could be put in danger just by taking the word of a loved one without doing your research.
The fact of the matter is that your car seat's manual is your #1 line of defense when it comes to keeping your kids safe in the car. Make sure that you always abide by the instructions to properly install your car seats, as well as the weight and height limits for your particular car seat model to know when to move your kids up to the next type of seat. A lot of parents move their kids up too soon and it turns into a serious safety issue. On top of that, state laws change every year and it's hard to keep up with new guidelines. We can't recommend The Car Seat Lady's website enough — she is always up to date on the recommended guidelines for car seat safety as well as recommendations for car seats that will fit your particular car (which is great if you have 2 or more car seats in the same row, a common problem with multiples families.) Can't find your manual? It's online! Visit your car seat manufacturer's website to download it for free.
Did you know you can get your car seat checked for proper installation by a certified professional for free? Check out safercar.gov to find locations near you. Most require an appointment so be sure to call ahead.
Remember that the weight and height limits of your seat's model are crucial in making the decision to move up to the next seat. If your child hits the weight OR height limit, it's time to move up. It's not about the age of the child, it's about the weight and height of the child.
Child Safety Seat Guidelines
From the Illinois secretary of state's website
Always read and follow the child safety seat and vehicle manufacturer's instructions for installation and height/weight guidelines.
Newborn-12 months
Children under age 1 and weighing less than 20 pounds should always ride in a rear-facing infant seat or a convertible seat used rear-facing.
Never install a rear-facing safety seat in front of an active airbag.
Rear-facing safety seats should recline 30-45 degrees. If your rear-facing seats allow tethering, do it!
The child's head must be at least 1 inch below the top of the safety seat when rear-facing.
Use the harness straps/slots at or below shoulder level when rear-facing.
Harness straps must be snug on the child; the harness clip should be at armpit level.
Ages 1-4
Children should remain in a rear-facing safety seat until age 2, or until they are at the upper height or weight limit of the seat. If your rear-facing seats allow tethering, do it! When a child out-grows a rear-facing safety seat, he or she may transition to a forward-facing seat with a harness system.
Use the internal harness system until the upper height or weight limit is reached.
Use harness straps/slots at or above shoulder level when forward-facing.
Harness straps must be snug on the child; the harness clip should be at armpit level.
The top of the child's ears should not be above the top of the car seat when forward-facing.
If your car allows for forward-facing tethers at the top of the seat, do it! Check your manual to learn how this is done.
Click here for more forward-facing installation tips and tricks.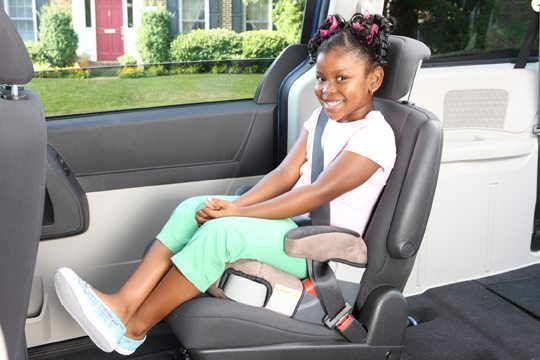 Ages 4-8
Children should be secured in a forward-facing safety seat with an internal harness system until they reach the upper height or weight limit allowed by the car seat manufacturer. When a child outgrows the forward-facing seat, he or she may transition to a belt-positioning booster seat.
Booster seats must be used with the vehicle's lap and shoulder belt, never just a lap belt.
The lap belt should lie low across the upper thighs, not the stomach. The shoulder belt should rest snugly across the shoulder and chest, not across the neck or face.
The top of the child's ears should not be above the top of the back of a booster seat with a back.
If using a backless booster seat, the vehicle's head restraint must be positioned properly.
Secure the booster seat with the vehicle's seat belt when not in use.
Ages 8-12
Children should stay in a belt-positioning booster seat until they are tall enough to properly fit in an adult lap/shoulder belt.
The vehicle lap belt must lie low across the upper thighs, not the stomach. The shoulder belt should rest snugly across the shoulder and chest, not across the neck or face.
The child's back and hips should be against the back of the vehicle seat, without slouching.
Knees should bend easily over the front edge of the vehicle seat with the feet flat on the floor.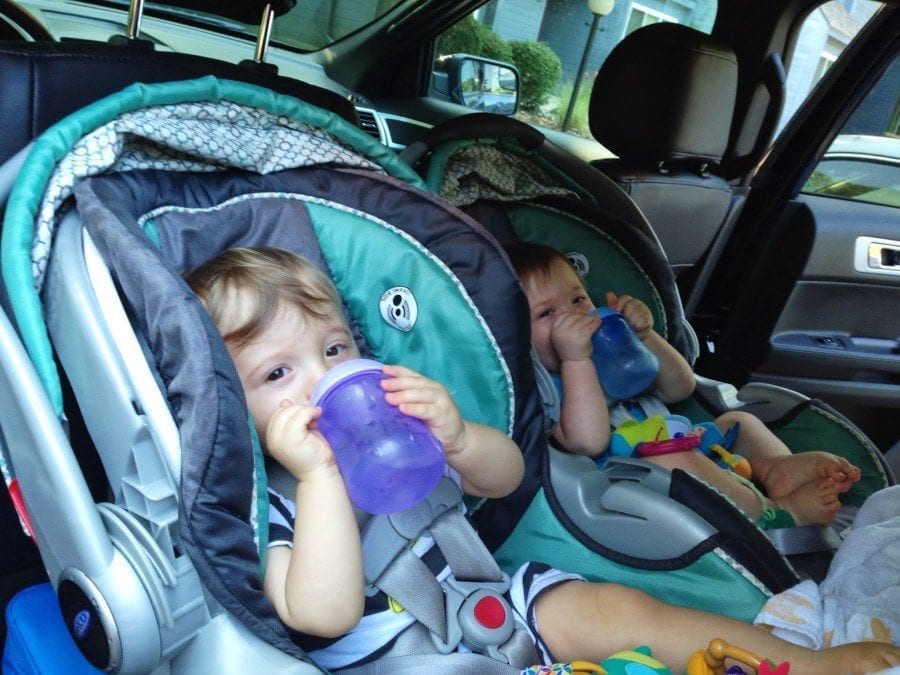 Some other car safety tips:
Keep children in rear-facing safety seats as long as possible, at least until 2 years old, but preferably longer.
Keep children in the back seat at least through age 12.
Never place a rear-facing safety seat in front of an active airbag.
A used safety seat may not be safe unless you know the history of the seat and all labels, parts and instructions are present. Even a hairline fracture can compromise the safety of the seat. Twiniversity recommends always buying new car seats, not used.
Always register your safety seat with the manufacturer so you can be notified of recalls.
Do not use a safety seat that is more than six years old or past the expiration date stamped on the seat.
Non-regulated products such as toys attached to the safety seat, mirrors, window shades and belt tightening tools are not recommended unless the safety seat manufacturer allows their use. This includes padding that goes between the child and the seat or seat belt.
All objects in the vehicle should be stowed in the trunk or tied down, as they can become projectiles if a crash or sudden stop occurs. Be mindful of snow scrapers and make sure they are out of harms way.
Check the weight limit of your LATCH system anchors in your car's manual. The weight limit of the seat plus the weight of the child could surpass the limit of the LATCH system, and in that case you'll need to use the regular seat belt to install the car seat.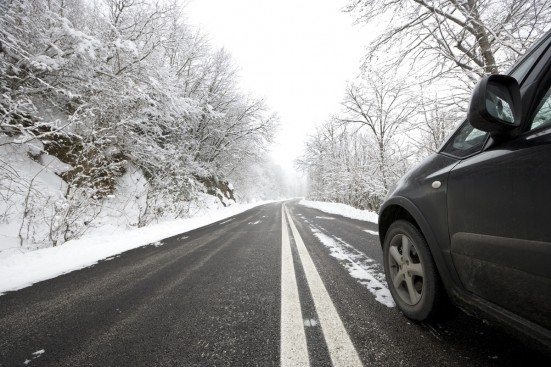 In the cold winter months, it's important to keep your kids in thin tight layers in their car seats. We do not recommend using puffy coats in car seats. Puffy coats and snowsuits create dead space between the child and the seat belt, and in the event of a crash the coat will compress and the child could sustain serious bodily injuries and/or be ejected from their seat. Read this important article on car seat safety in the winter to keep your kids safe and warm in the car when it's cold out!
One more issue on car safety that we need to mention: leaving your kids in the car alone. This is a very touchy subject and laws vary by state. Visit the your state's secretary of state website to learn the exact laws that your state abides by. If your child's safety will be in danger, due to hot or cold weather, the safety of the place where you are parked, or if you are not sure if you can get back to your car quickly, err on the side of caution and just bring them with you. Don't forget that at any time a stranger might call the police if they see your kids in the car alone, and that will cause even more of a delay. Our advice is to keep a lightweight double stroller in your trunk at all times to make it easier to just pop the kids in and out of the store with you, avoiding any issues that leaving them alone would cause. It's not the same world that we all grew up in, and we have to adapt to make sure to avoid trouble.
The bottom line is that you need to do your research and make your own decisions. You can't let your family and friends make your car seat safety decisions for you. We've all been there: maybe your parents nudge you to switch your babies to forward-facing before age 2 because they're worried that their legs are too uncomfortable (p.s. they are not); or your spouse complains about having to use too many different coats for the kids in the winter (p.p.s. it's not that complicated, really). You are responsible for their well being and safety needs to be #1. If you go against your gut and something bad happens, you will never forgive yourself. Keep your car seat manual and this article handy as proof to any naysayers that give you a hard time. You are the parent and you have every right to insist that your children's caretakers follow your wishes. And if they don't, well, they don't get to spend time with your children anymore. It might sound harsh, but there are thousands of parents out there who wish they could go back in time and make the safe decision, but for them it's too late. Go with your gut and hold everyone accountable.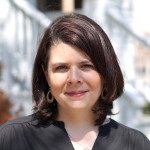 Julie Burt Nichols is Twiniversity's Dean of Parents, serving as Editor-in-Chief of Twiniversity.com, Account Manager, and Instructor for Twiniversity classes. Julie is mom to twin 6-year-old boys, Desmond & Alec, who were born on Halloween. Julie loves her job as the "Wizard Behind the Curtain" at Twiniversity — the #1 global resource and support network for parents of twins. She loves serving as a resource and support for parents of twins in the Chicago area. Julie is proud to be a certified child passenger safety technician.
---
Related Articles
---
Are You a New Twin Parent?
Check out Natalie Diaz's book:
"What To Do When You're Having Two
The Twin Survival Guide From Pregnancy Through the First Year"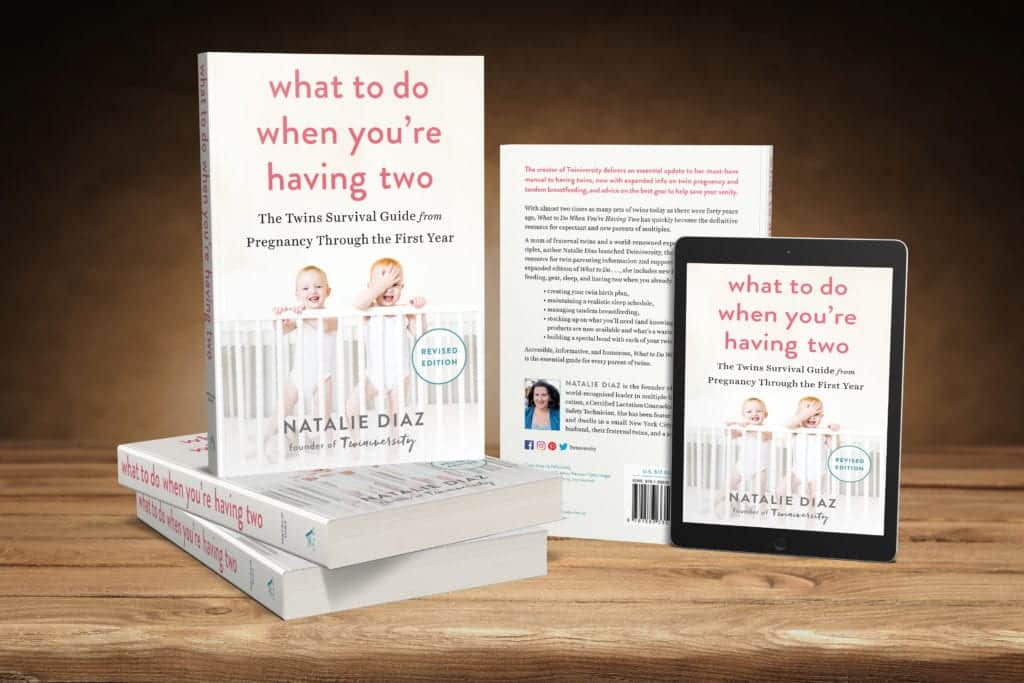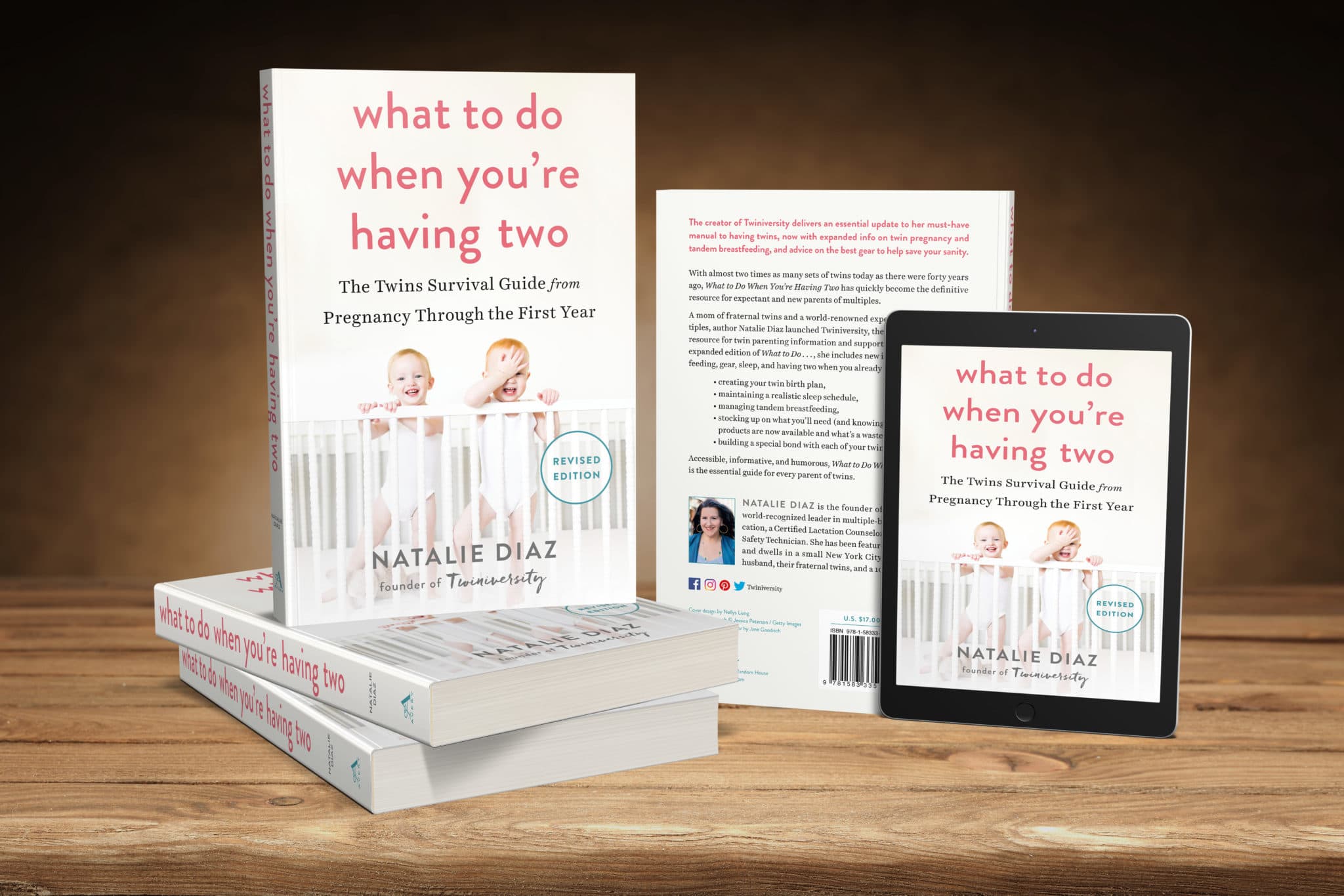 In What to Do When You're Having Two: The Twins Survival Guide from Pregnancy Through the First Year, national twins guru and founder of Twiniversity (and twin mom herself!) Natalie Diaz provides a no-holds-barred resource about life with twins, from pregnancy and birth all the way through your duo's first year of life.
---
Have you taken your expecting twins class yet? We offer a great class on demand so you can take it on your own schedule! There are so many video modules covering everything from your twins' baby registry to your first week at home with twins! Sign up today to get started before your twins arrive.
---
Parent-to-Parent Mentorship Program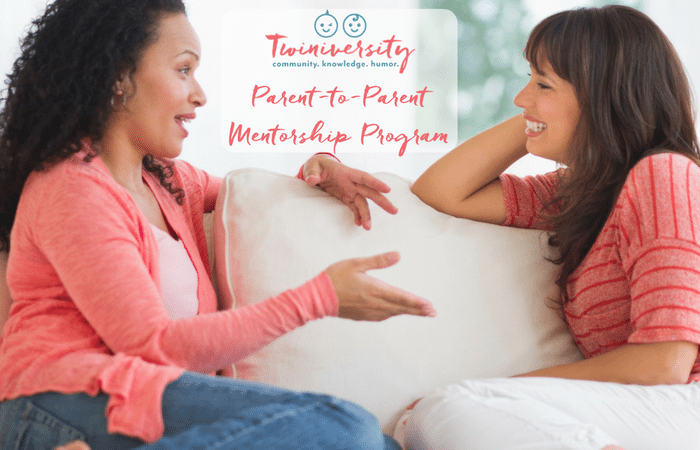 Are you looking to connect with an experienced parent of multiples who has been in your shoes? Do you want to feel supported, guided, and heard as a new parent of multiples*?
Or, do you love offering advice and tips to new parents of multiples*? Would you love to support, guide and listen to a soon-to-be or new parent the way you wish someone was there for you?
If you said, "YES!" to any of those questions, then the Twiniversity Parent-to-Parent Mentorship Program is perfect for YOU!
We are looking for parents of multiples from around the globe who want to be matched up with a parent mentor, or who want to BE a parent mentor. We'll be matching up moms with moms and dads with dads from all over the world to get personal support in this crazy life of multiples parenting!! All you have to do is complete a simple application form and we'll do the matchmaking! And the best part? The program is totally FREE! There are no fees to take part in this program.
---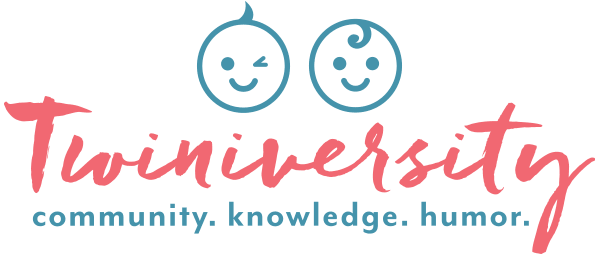 Twiniversity is the #1 source for parents of
multiples, and we are growing faster every day!
Find us all over the web:
Or contact us by email at community@twiniversity.com