Last updated on November 1st, 2023 at 01:20 pm
You're expecting twins, things are looking good so far, and you're finally ready to announce it to the world. It's a daunting task to find a unique way to announce a pregnancy these days, with social media inspiring many expecting parents to go above and beyond the norm. You'll likely get a pretty big reaction when you announce that you've got two buns in the oven. With Valentine's Day quickly approaching, you can make the big news even sweeter. We've collected some endearing examples of Valentine's Day baby announcements from across the web, and we came up with some lovable lingo of our own for twinnies. We'll even show you a way to create your own Valentine's Day baby announcements for social media.
When and Where Should We Make Our Announcement?
There's no right or wrong way or time to announce your twin pregnancy! Some parents want a support system from the very beginning. Others wait to announce until they're a bit farther along and have ample confirmation that their babies are healthy and growing. You might still be recovering from the shock of that first ultrasound. Perhaps you're already getting ready to guzzle down that glucose drink. Many expecting parents choose to announce to family and close friends in person, and nearly everyone who's on social media uses at least one platform to share the news with their friends and followers.
Of course, you don't have to limit these options to only pregnancy announcements. With gender reveals almost commonplace these days, you could plan yours around Valentine's Day-themed party. We're always looking for (safe) ways to gather with loved ones these days – what better way to do that than to surround yourself with friends and family while announcing something they are all anxious to know!
Maybe your new babies have arrived earthside just in time for Valentine's Day (what a perfect gift!). It would be so sweet to send out a birth announcement with Valentine's theme, and you could do that via snail mail, email, or social media.
Whatever your plan may be, we've got you covered with lots of creative ideas and inspiration for your Valentine's Day baby announcement.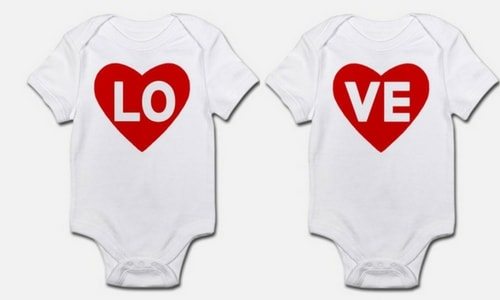 Our Favorite Valentine's Day Baby Announcements
We've searched far and wide for the best Valentine's Day Baby Announcement ideas out there. These ones in particular made our hearts soar!
Pregnancy Announcements
Gender Reveal Announcements
Birth Announcements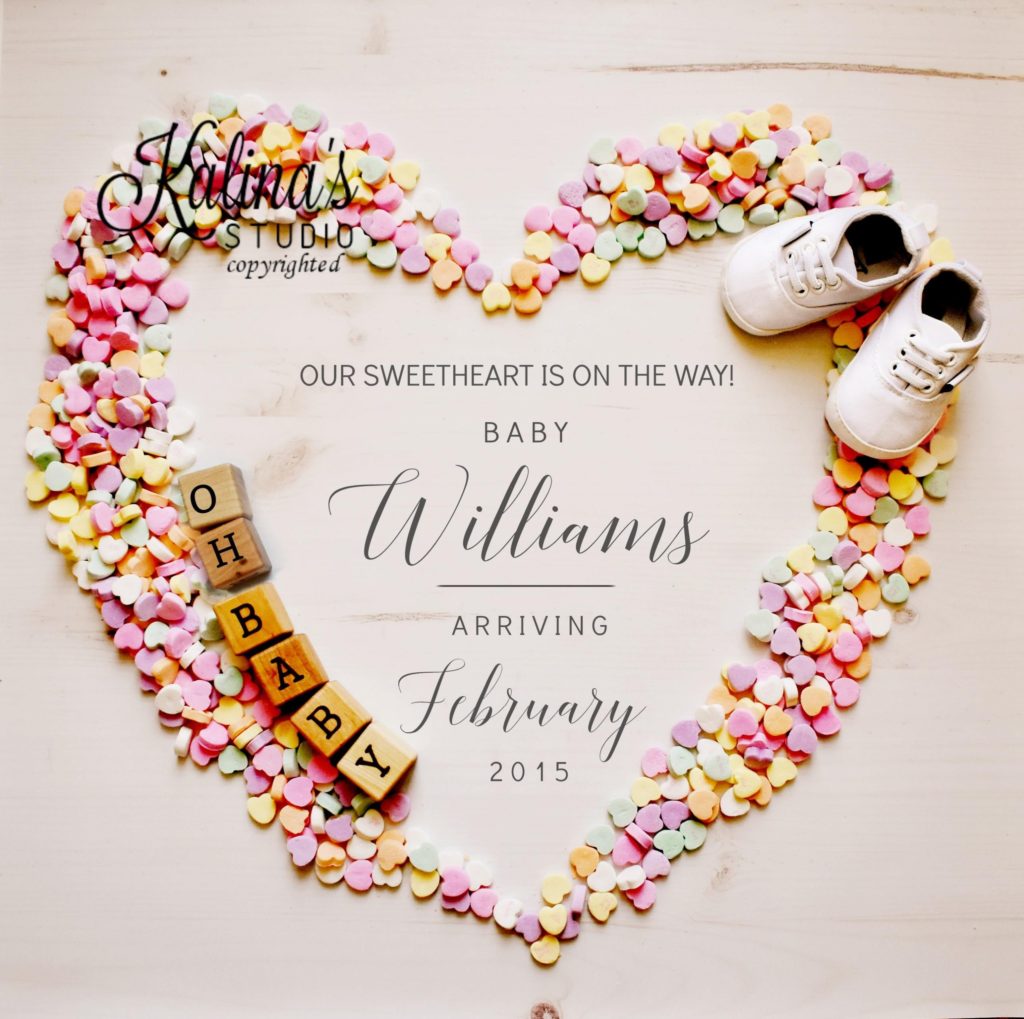 What Are the Best Valentine's Day Buzzwords to Use for a Baby Announcement?
Love
Valentine's Day is all about LOVE, right? With two babies dancing in your belly, you're definitely feeling the love in a whole new way. Focusing on that beautiful little four-letter word could be a great way to share what's in your heart, and also spread those feelings to your family and friends. Words like "beloved" and "lovable" would also work perfectly for this occasion.
To put a twin spin on it, how about using a phrase like "double the love," or "doubly beloved?" "Made with love" is another popular phrase used in Valentine's Day baby announcements. You could always go the route of "made with love…times two!" The possibilities are endless.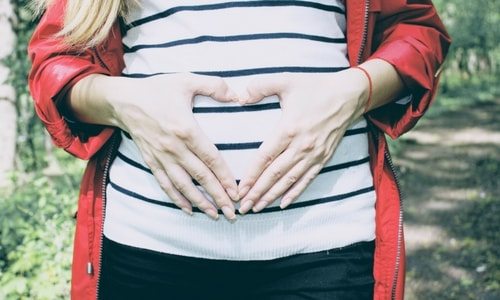 Sweet
What better day to announce the upcoming arrival of your two little SWEETHEARTS than Valentine's Day? This would be a good opportunity to get those conversation hearts out, or maybe a heart-shaped box of chocolates. We love the idea of using blue and pink (or any color) candy hearts for Valentine's Day gender reveal. You could also make a snail mail announcement extra sweet with some Valentine's lollipops or gummies included.
There's no shortage of ideas as far as wording goes. Poems work so well for anything Valentine's Day related, so something like "We're telling the world this Valentine's Day that we have two sweeties on the way!" would be perfect. Cake and cupcakes are widely used for gender reveal, so you could always have a "sweet treat" themed gathering or announcement. You could keep a birth announcement super simple, but meaningful, using a phrase such as "Introducing Our Sweethearts." Or, our personal favorite idea, based on the song made popular by Marvin Gaye – "How Sweet it is to be Loved by TWO!"
Hugs and Kisses
XOXO! One of the best things about having twins is giving and receiving twice the amount of hugs and kisses. It's truly something to look forward to, so it would be an excellent theme to use for your Valentine's Day baby announcement.
You could somehow tie in Xs and Os to a gender reveal, instead of the traditional blue and pink colors. Also, if you're planning a Valentine-themed birth announcement, your babies will likely be arriving during cold and flu (and now Covid-19) season. As a result, you may decide to limit visitors during those earliest days. A birth announcement for extended family or friends that reads "Looking Forward to Your Hugs and Kisses!" would make the recipients feel loved and welcomed, even if they might have to keep their distance for a little while.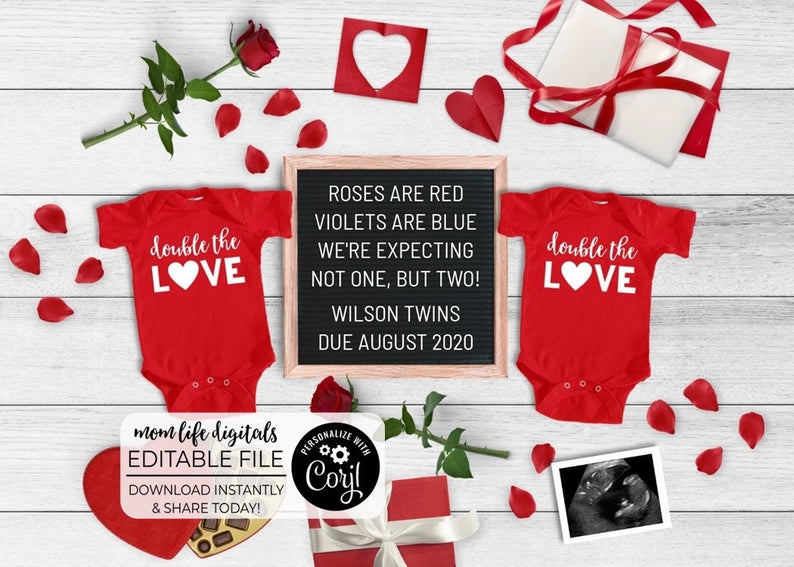 Hearts
Visit the Valentine's Day section of your favorite grocery store or general merchandise retailer. You'll be bombarded with red, pink, and white hearts! The symbol of love is everywhere on Valentine's Day, and many of us have even substituted the word "love" with a heart symbol. Of course, if you're expecting or welcoming twins into the world, your own heart is probably equal parts bursting with love and racing with anticipation.
We have a couple of ideas for Valentine's Day baby announcements that include the word "heart" or a heart symbol. You could simply surround your ultrasound picture with flowers, candies, or sparkly confetti in a heart shape. If you live in a cold winter climate, you could draw two hearts in the snow and use that image for your announcement. (You could also do that if you're one of the lucky people who spend winter by the sand).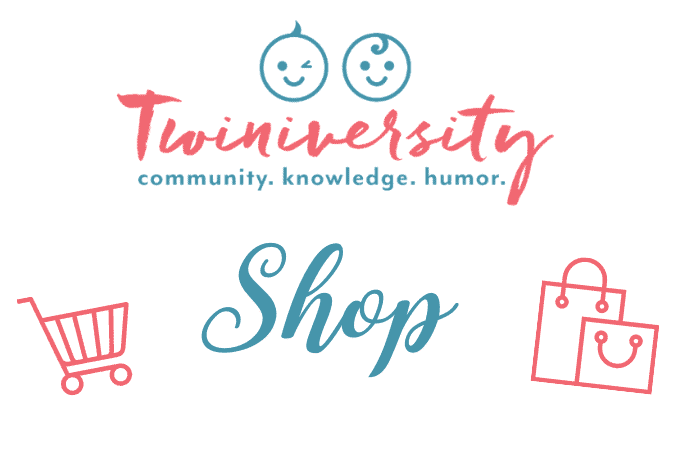 Check out all our Twiniversity merch in our SHOP! We've got twin mom and dad t-shirts, twin planning printables, lactation support, twin baby shower planners & games, a digital twin pregnancy journal, and so much more! Start shopping now
Creating a Valentine's Day Baby Announcement Graphic for Social Media
While we love the digital baby announcements available on Etsy and other online retailers, we understand that you may have unique ideas that you want to make happen on your own. We are big Canva fans here at Twiniversity, and we'd love to help you use it to design the perfect social media graphic for your Valentine's Day baby announcement.
First, you'll need to create an account in Canva. You have the option to create a free account or a Pro account, which includes more features and is available for a monthly fee. Just head over to www.canva.com and click "Sign up" in the upper right corner. You can choose to sign up with Google, Facebook, or your email address. Once you're signed up and you've set a password, you're ready to create.
If you're not sure where to start, Canva has quite a few helpful learning tools available for users. That includes a "Getting Started" tutorial that can be found at the top under "Learn" and "Tutorials." You can also learn more about the design process, printing, sharing, and basically any feature that Canva offers. It's worth digging around – there are countless tips and tricks to help you create the perfect graphic!
Next, you'll choose your template. Let's say you want to create a Facebook post announcing your twin pregnancy on Valentine's Day. At the top of the page, under "Templates" and "Social Media," click on "Facebook Posts." You'll see tons of customizable templates. You can search the theme that you're specifically looking for (in this case, "Valentine's Day") within the templates. If you're the creative type, you can create your own Facebook post from a blank template. In this example, we'll use one of Canva's templates.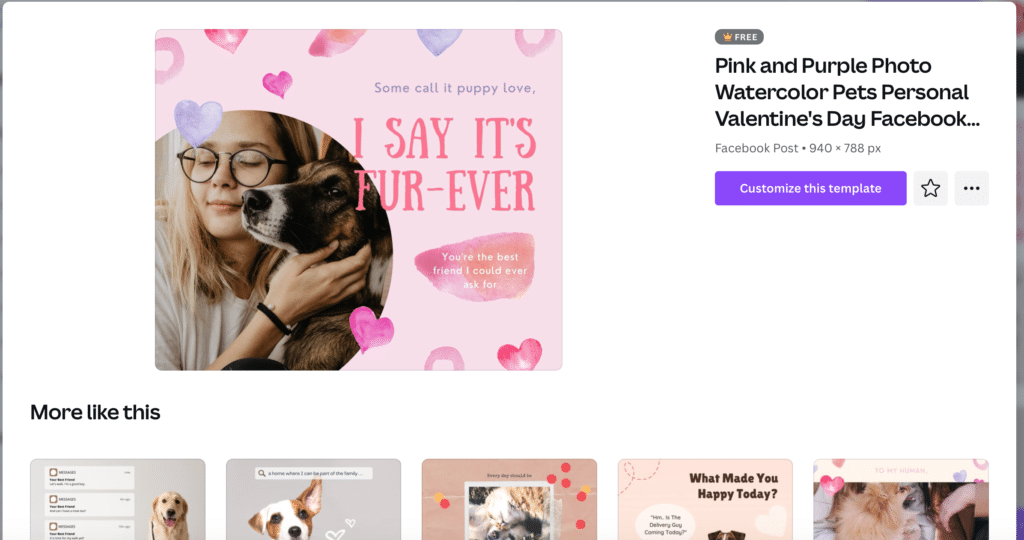 You can customize just about everything on the templates, including fonts, colors, and pictures (you can easily upload your own pictures by clicking "Uploads" on the left side of the page). Once you're done making the announcement look beautiful, click on "Upload to Facebook" on the top right corner of the page. Voila!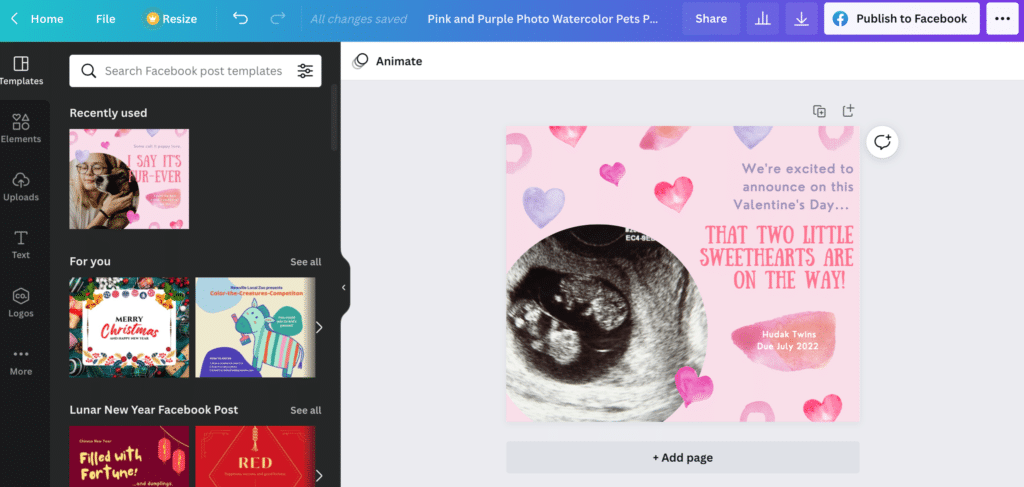 Valentine's Day doesn't just have to be about romance. The love you're feeling in your heart as you welcome two new babies into the world is just as worthy! We hope these ideas inspire you to make your Valentine's Day baby announcement perfectly sweet, special, and unique.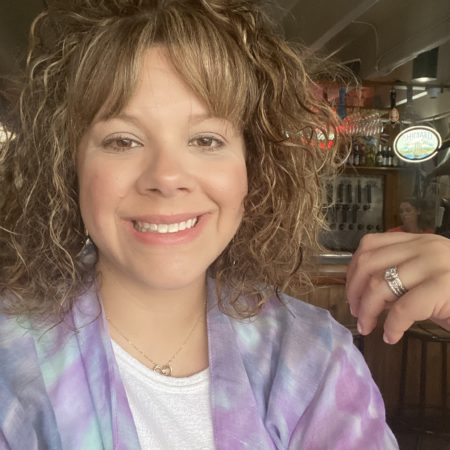 Latest Twiniversity Articles