BEEP, BEEP, BEEP, BEEP, BEEP, BEEP…. It's 10 pm on a Friday night and the alarm on my phone is going off. A few years ago this meant my nap was over and it was time to take a nice long shower, pick out my outfit for the night, and head out with my friends to the club for New York City's hottest circuit party…but that's all in the past. Since then I have traded in glitter and glow sticks for bottles and burp cloths. Now the 10 pm alarm means it's time to warm up the Dr. Brown's bottles and feed the boys.
On February 13th my husband and I welcomed into the world our identical twin boys Domenic and Matteo. It's been a long time since I have been out in the NYC gay club scene but I wouldn't have it any other way.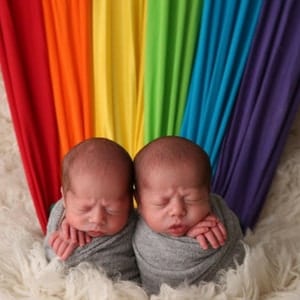 Our journey towards becoming a family started when we attended the Men Having Babies NYC Conference. That's where we found Circle Surrogacy and Oregon Reproductive Medicine, a stellar combination of a full-service surrogacy agency and the leader in reproductive medicine. As a registered nurse I was very particular in who would be handling the IVF portion of our journey.
We matched to our surrogate, implanted two embryos, and on the first try became pregnant with our twins! We traveled a few times to Portland, Oregon to be with our surrogate at the embryo transfer, first sonogram, and other important moments, and most of all for the birth of the boys. It was the greatest moment of my life for me and my husband to be in the delivery room and witness them come into this world.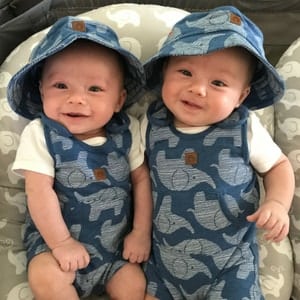 From this point on life was to change forever. Once home in New York and settled in I signed the attendance sheet and became a stay at home dad of twins. At first, I was an enigma: A gay, full time stay at home dad of identical twin boys. The amount of support I received from family and friends and the twin community at large was remarkable. Through social media, I found so many other gay dads with twins.
I hope my boys grow up knowing how important it is to be proud of who they are and the family they come from. In our house, Pride is not only important in the month of June, it's important every day. We take pride in that we are honest, caring, giving, and were blessed with a family.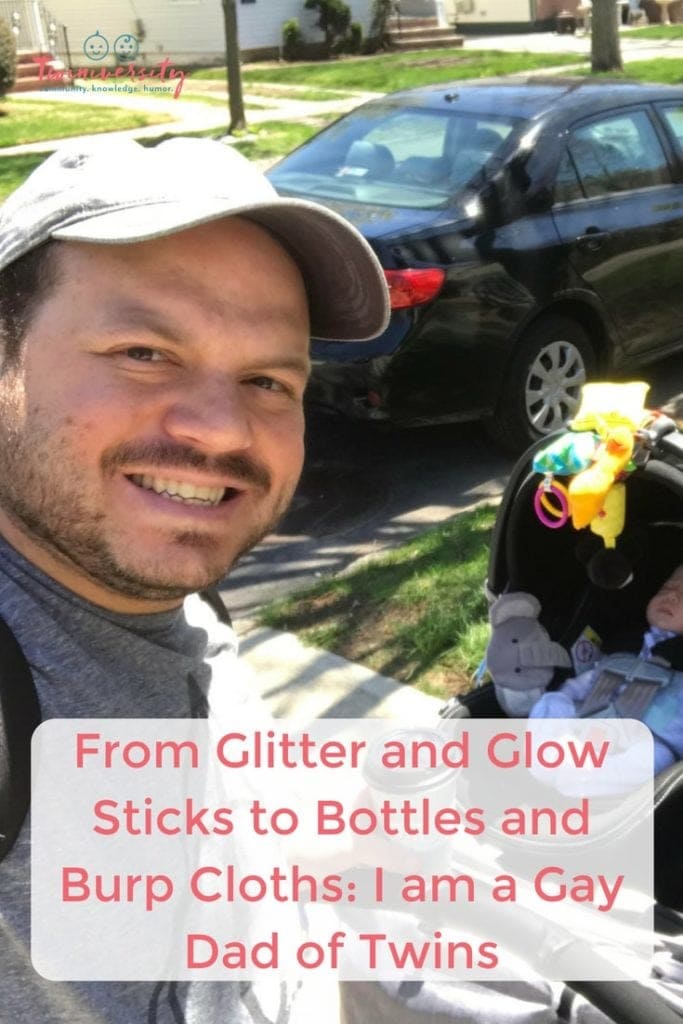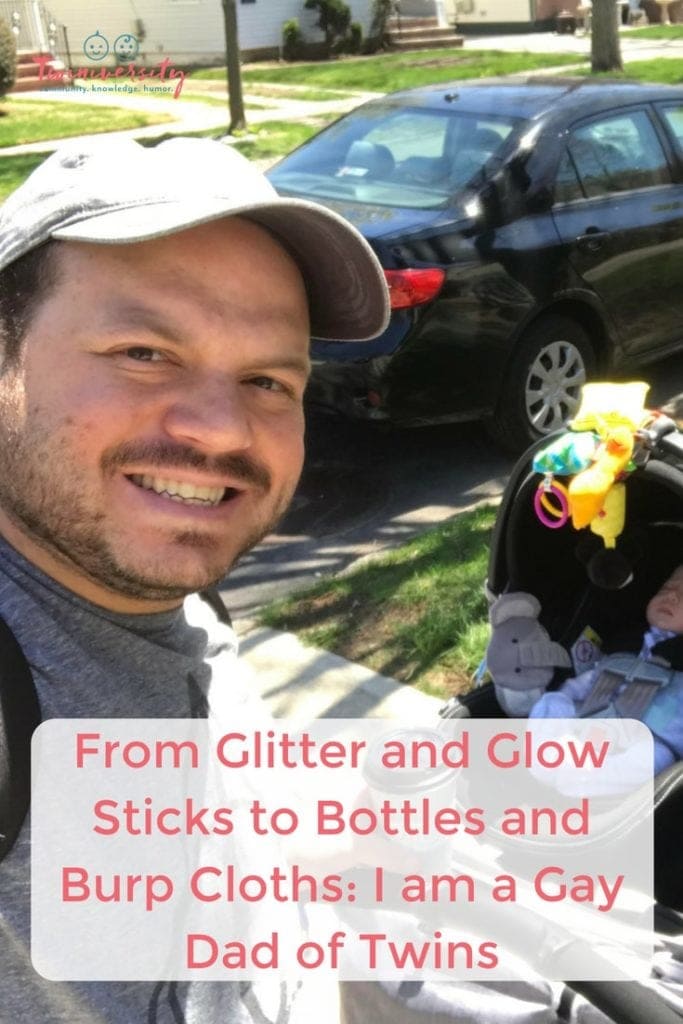 Thank God for Twiniversity and all the help and resources they provided. When people ask me how I am managing raising two newborns at the same time, I tend to reply, "I think I'm doing OK. They are clean, eating, pooping, peeing and sleeping. My house is clean. Laundry is done and I make home cooked meals four times a week, (not to mention my husband's lunch the night before work). I think I got this.". Plus, I don't know what it's like to have one baby so raising twins is all I know. Although, for a while, each day felt like the movie Groundhog Day. Each day is an adventure. I wouldn't change anything. Being able to stay at home to take care of my boys has made me a better person, a better father, and a better husband. I no longer sweat the small stuff and whenever I need a pick me up, I just look into their eyes and they smile and laugh at their Papa. When Daddy comes home from work and it's Papa, Daddy, Domenic and Matteo all sitting in the living room together I realize life is complete. It doesn't get much better than this.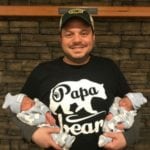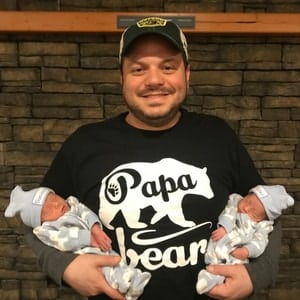 Anthony DiDio, MSN, RN-BC is a registered nurse who is currently a stay at home dad for Domenic and Matteo, identical twin boys. He enjoys cooking, hosting dinner parties, nursing Informatics, traveling with his family and friends. He is born and raised in NYC and currently resides in Queens, NY with his husband and boys.
---
Related Articles
My Transgender Pregnancy with Twins
Our Ordinary Life as Moms of Twins