Congratulations! You're expecting twins. Feeling overwhelmed and worried? Have no fear, here's how dad can get ready for the twins:
Go to the Doctor
Twin pregnancies tend to be higher risk and more complicated than with a single baby. As such, Mom will be taking more frequent trips to the doctor and getting more ultrasounds than a singleton pregnancy.
Do everything you can to go to the doctor with your sweetheart. First, this lets you support your partner all along the twin journey. Second, you can ask your questions and get the answers straight from the doctor without having to wait or hear them second hand. Third, you get to see your twins! One of my favorite opportunities during our twin pregnancy was to see our girls squirming around inside my wife. It made everything more real for me. Fourth, you'll hear first hand from the doctor what your partner needs to be doing (or stop doing) to stay healthy and keep the babies on track. This way you can support your partner at home and help her follow the doctor's instructions.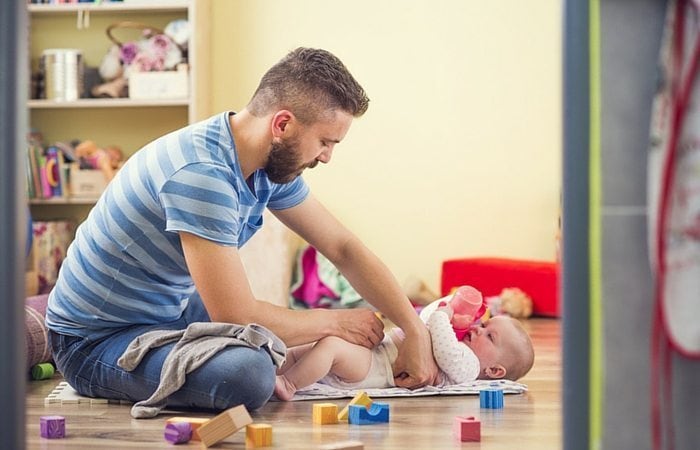 Practice Caring for Babies
If twins are your first children, get some practice caring for a baby. Learn the mechanics of changing a diaper, soothing a baby, and bottle-feeding an infant. Take a class from your local hospital or multiples club. Do you have friends or family with a baby or twins? Go visit them and offer to babysit for a night. This real-world experience will give you a sneak peek of what is to come.
Learn What You'll be Experiencing
Knowledge is the key to your success. You've likely heard some things about twins and might even be scared about all the possibilities. Remember that every twin pregnancy is different. For every scary story you've heard about premature twins or complications, there are dozens of success stories.
Pick up a good book like Natalie Diaz's "What to Do When You're Having Two" or either of my own "Dad's Guide to Twins" and "Dad's Guide to Raising Twins" books, which I wrote to help dads with their twin parenting journey. Join a class to help you get ready for your twins. These can be in-person classes held at a hospital or take a Twiniversity expecting twins class.
Get Helpers
Raising twins requires an intense and overwhelming amount of effort. You'd be wise to recruit family and friends to come help once the babies are born. Reach out to all of your extended family. Call in all your favors. Get people to commit to a day, week, or more that they can stay with you. Get these commitments and book them on your calendar. Try to stretch out the time that you have an extra pair of hands as long as possible.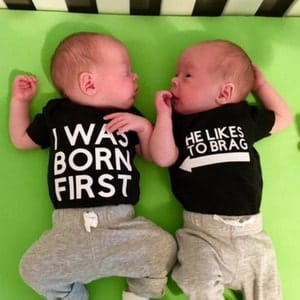 Prepare the House
Twins tend to be born early so you'll need to get your house in order well ahead of the 36-week delivery average.
Identify where in your house your twins will be sleeping. Will they be in your room? Or will they go straight into their own nursery? While a "cute" nursery may be at the top of your partner's wish list, decorations and a fancy style should take a backseat to having the essentials first (like two cribs). Your twins need a safe place to sleep. What that looks like and how it matches your home décor can be sorted out later.
Get the Gear
Choosing the right baby gear for your twins can be overwhelming. Remember that your twins will be doing four basic things after they are born: eating, sleeping, filling diapers, and playing with you. All of your baby gear needs to support one of these four categories.
Help Mom
Mom's body is working overtime to grow your two babies. So even if it looks like she isn't doing anything, she is. And she's exhausted.
The twin pregnancy is a time for you, Dad, to step up and help in every way you can. Whatever your home responsibilities were before twins will need to be re-evaluated. Whatever you can do, please do it. You'll be the Mr. Mom when she is on bed rest. You'll be the nurse when she isn't feeling well. In short, you have to be Johnny on the spot.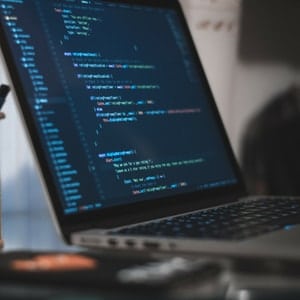 Work Preparations
Having twins will impact your work life. Now, during the twin pregnancy, is the time to set proper expectations with your employer. Talk with your boss about the fact that you're expecting twins. Despite your due date, twins arrive early. You might even need to spend time with them in the NICU at the hospital. While there are countless hypothetical things that could happen with your twins, your boss must know that you need flexibility.
Decide when you'll take your paternity leave. Will it be right when the twins arrive or after all your helpers go home? Would you like to work part-time for a few weeks instead of taking off full-time? Make those arrangements.
Discuss all these options and what you'd like to do with your boss. Also make sure these plans are clear with your Human Resources department, as well as your co-workers who will likely pick up the slack when you're out (or when you're in the office but completely sleep deprived).
Financial Preparations
Twins are expensive. There, I said it. It is true. One of the first worries you have, when you find out you're having twins, is, "How am I going to pay for twins?!"
It turns out this worry is completely justified. You'll be going through thousands of diapers, gallons of infant formula, dozens of bottles, piles of clothes, and more. Not to mention the bigger ticket baby gear items like strollers, car seats, cribs, and bouncers.
Take a look at your spending habits now. Have an open and honest discussion with your partner about what are absolutely essential expenses and what isn't. Stop spending money on things you don't actually need and use that money to save for your twins.
Who will be working after the twins are born? Will both parents return to work? Just one? This is a big decision that can have a big impact on your finances.
Find a Local Support Group
You don't have to figure out twins on your own. Even if you don't personally know anyone with twins, you can find a local support group for parents of multiples all across the world. There are well-established groups throughout the United States, Australia, New Zealand, United Kingdom, South Africa, and everywhere else in between.
I wish you the best of luck in preparing for your twins. You'll do great!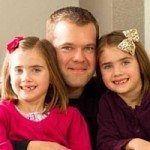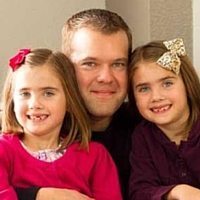 Joe Rawlinson is the father of four children, two boys, and identical twin girls. He is the author of two books for fathers of twins, "Dad's Guide to Twins: How to Survive the Twin Pregnancy and Prepare for Your Twins" and "Dad's Guide to Raising Twins: How to Thrive as a Father of Twins." Joe also makes unique t-shirts for parents of twins at the Twin T-Shirt Company. You can find more tips and tricks for preparing for and raising your twins at dadsguidetotwins.com.
---
Related Articles
Dear Dad, Your Life Will Be Different After Twins Arrive
Twin Dad's Perspective on Daycare With Twins