I'll admit I waited until the last minute to write this article, as I knew I'd be fresh off the heels of not one, but two, 2nd birthday parties and thought I'd just let experience do all of the talking. My sister and I have little ones (she a singleton, myself twins) just two weeks apart. We live in the same city with toddlers the same age but had two very different birthday celebrations. For both parties, some things worked and some didn't, and there are still many other party planning options out there that we didn't even get to try out, but will touch on here!
The Look
First and foremost for me, was deciding on a theme. The biggest difference in this category from the first to the second birthday, for us, was that our twins were actually old enough to have interest in different characters—which definitely influenced "theme" decisions. I love a Pinterest-(attempted)-style party, whereas my sister couldn't give two hoots about what the interwebs say about style and presentation. She chose Thomas the Train probably the day before my nephew's party and went right to Party City to pick up a few paper plates and balloons. I, on the other hand, was silly enough to ask my little ones for their input. While I had already shopped around for different ideas (I loved Twinkle Twinkle Little Star, Awesome Twosome, Tutus, and Choo Choos) it felt unfair to go with something just because I thought it was cute, vs TV stars my children worship.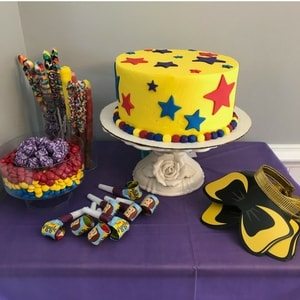 So The Wiggles won. Many of you might not even know who The Wiggles are, seeing as how they are still only big in Australia, but they've also been around since the early 90s with waves of popularity in the US over the years. Anyway, with it being seemingly impossible to get Wiggles-themed party supplies in the US, we actually shipped a few staples from "down under" and then got simple primary color décor for the rest of the party. Overall, I was pleased with my not-as-Pinterest-worthy attempt at coordinating colors and theme, but my sister's cheaper, quicker version worked just as well. As for the respective birthday boys and girls? As it turns out, any decorations are a win so long as they involve at least one balloon per toddler and an edible birthday cake (store-bought or homemade, it does not matter).
The Guest List
My husband and I love to host people and are always on the lookout for a reason to have a "little get together", whereas my sister prefers things quiet and simple. Again, both of these options seemed to work well when it came to toddler party planning. Our guest list topped out at around 25 people and my sisters was just family members from each side, coming in at about 12 people. Similar to balloons being the hit of the decoration department, as long as a good amount of the crowd consists of familiar faces, the guest list should get your toddlers' stamp of approval. I would suggest, however, not inviting EVERY two-year-old you know (think: the entire daycare class, the Sunday school bunch, etc). At both parties, the number of guests aged three and under was between 3-5 and it seemed to be a manageable amount for everyone to have fun and keep meltdowns at a minimum.
The Timing
Lots of toddler birthday parties are held earlier in the day for very logical reasons—as a day goes on, a toddler's patience and energy levels start to spiral a little out of control.
My sister had everyone to her house around 11:30 for an early lunch buffet topped with the birthday cake. This allowed everyone to eat, drink, and be merry, but also get home in time for an afternoon nap.
A lot of my husband's family was coming from out of town, and due to travel schedules, we kicked off the celebration at 3:30 in the afternoon. The twins were napping while many guests arrived, but we thought it would be good for them to be as well rested as possible before a late afternoon party. But…two-year-olds can't be trusted. As is becoming the norm for my little girl, she didn't nap at all, but somehow the excitement of everything kept her from turning into a monster and she actually had a great time playing with friends and cousins. Because of the no-nap, we managed to get them down relatively close to their normal bedtime of 7:00 p.m. and still had some time to catch-up with friends and family ourselves afterward. Obviously, once we are out of the necessary napping years, we'll probably adjust the timing, but this worked well for us the last two years.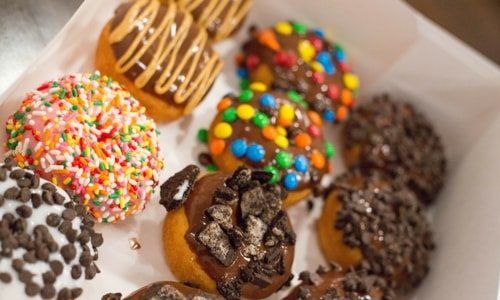 Another option I love for little ones is the "Donut Grow Up" theme, where donuts replace cake for a much earlier party—around 9 or 10 in the morning. While my husband and I put out a full spread of finger foods that lasted from party start until well after the guests of honors' bedtimes, it's also important to note that a full meal or even appetizers need not be served at a toddler's birthday party. One way to keep the cost down to an acceptable amount given the age, is to have it at mid-morning or mid-afternoon and serve just the celebratory plate of choice.
The Location
Both of our birthday parties have been held at home. This is mostly done for two reasons: financially it's far cheaper than renting a space and it doesn't take much to make a happy toddler. Even with just family and a few close friends in attendance, food, drinks, and party supplies can add up.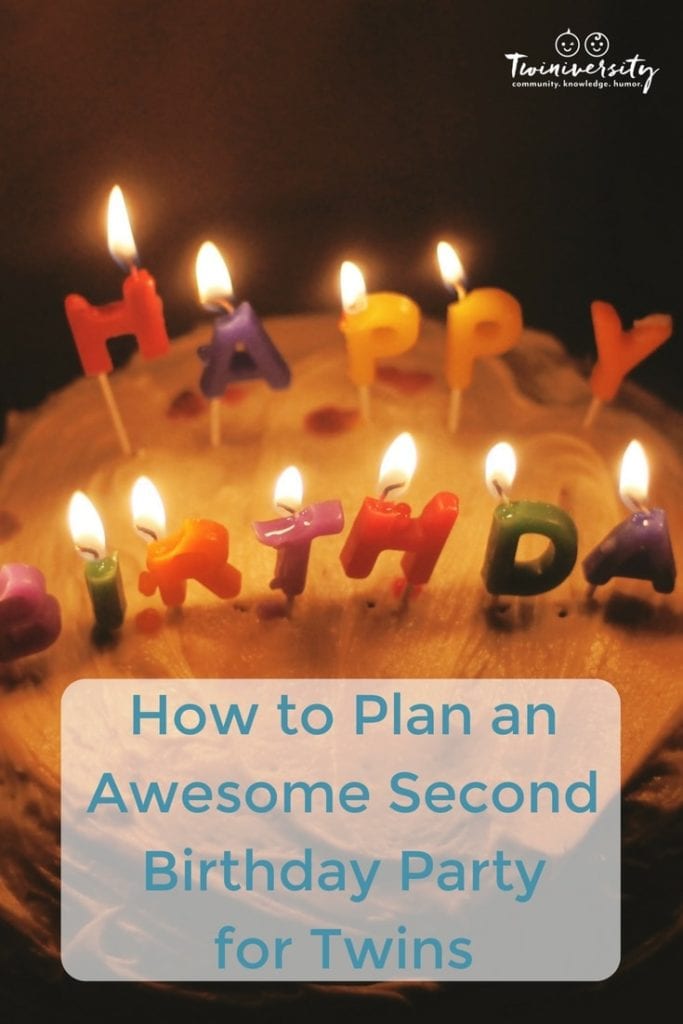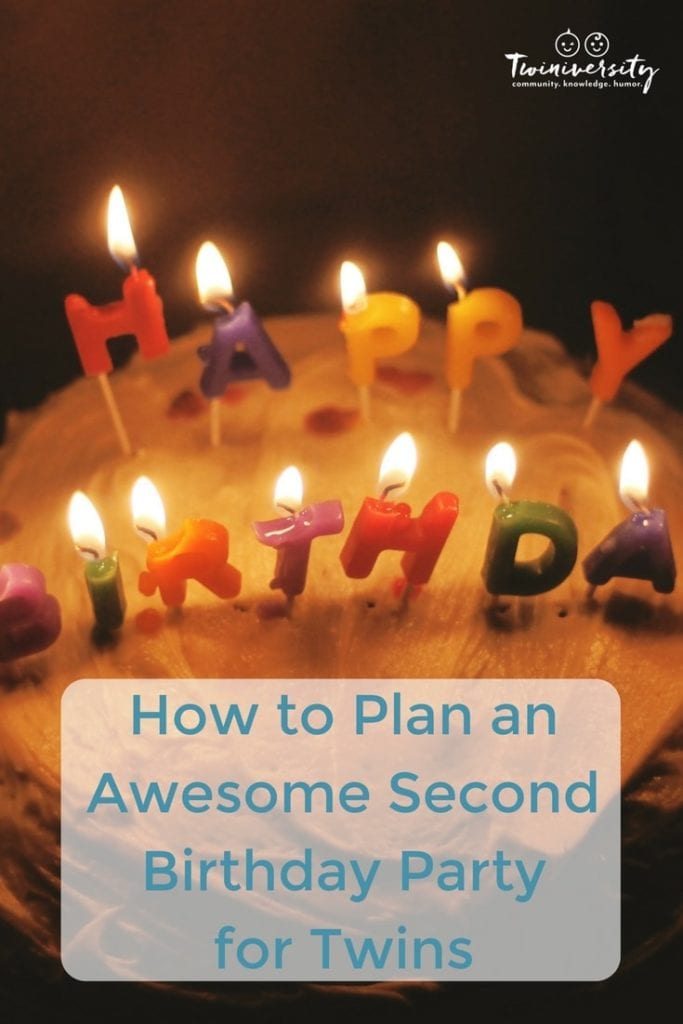 Or maybe you want to host it out of your home due to space constraints, or you'd prefer not to have to handle the set-up and clean-up. Almost anywhere your children like to frequent on a regular basis is likely an option for a venue—so many know the appeal and provide party package options—such as toddler gyms, zoos and aquariums, children's' museums, art studios and many more. Similarly, many parks have small fees associated with borrowing a few picnic tables near the swing set, and what two-year-old doesn't love a good playground date?
Whichever method you choose, just make sure it is something enjoyable for everyone—and that especially includes you as the host. Raising twins is a stressful job, so planning a party for them shouldn't add to it, but help you enjoy it more!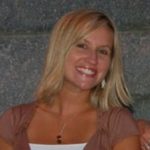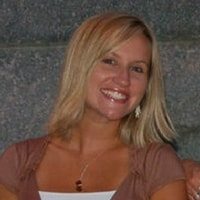 Katelyn Heindel is a communications manager-turned stay-at-home mom two 18-month-old twins. She lives in Richmond, Va with her husband, two monkeys (err, toddlers) and the world's weirdest cat.
---
Related Articles
What Theme Did You Use For Your Twins 1st Birthday?
Planning Your Twins 1st Birthday