Last updated on September 28th, 2021 at 01:43 pm
An Open Letter to Mothers of Twins
Dear Moms of Young Twins, letter to mothers
I am a mother of four. My twins are my oldest and are now almost eight years old.
It seems like a long time ago that they were babies, but not so long ago that I have forgotten. I remember when my babies were young and I thought I could share a few things I learned. letter to mothers
Twins create public spectacles. You've already heard "You have your hands full." In fact, you might have even heard this at the hospital.
Since you will continue to hear this comment every time you leave the house, it is best to prepare your response now. My favorite is "If you think my hands are full, you should see my heart."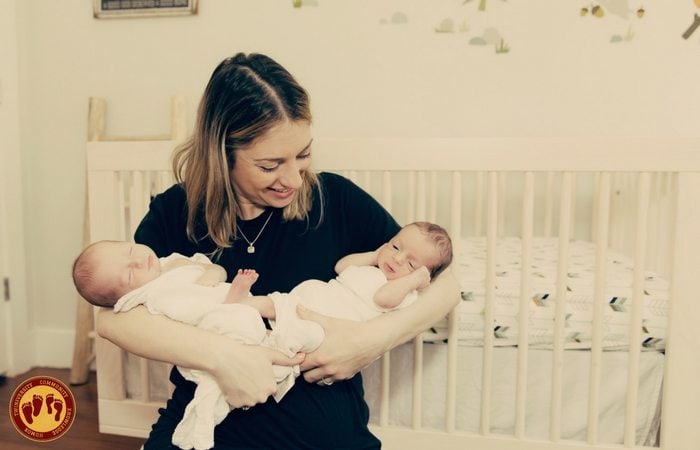 Twins are lucky in the long-run, but you may not feel like that at first. It is normal to feel guilty when both of your babies are crying and you have to choose which one to comfort first.
Sometimes you will cry right along with them because your mother's heart will ache for the baby left crying in her crib. In those moments, remember: whatever comfort your baby is denied those early months will be more than compensated by the comfort of growing up with a built-in best friend. letter to mothers
Twins are more work, even more than double the work of a single baby. You are exhausted for good reason. Taking care of two babies is mentally and physically draining.
Amongst all the difficult times are moments of complete cuteness overload, where your heart is bursting. Hold onto these and seek them out around every corner. You will find them amidst the long sleepless nights and the long sleepless days.
"The days are long, but the years are short." There were and are lots of long days, but the years seem to have passed in a blink. letter to mothers
Twins don't need to learn to share toys when they are babies. Picture all of those babies playing with their toys and not a single person expecting a baby so young to share. Your twins deserve that too. letter to mothers
If they have a favorite toy, it is more than acceptable to get two of them. You are not spoiling them – they will have lots of opportunities to learn to share!
The same goes for things like bouncers and swings: you have two babies, there will be lots of times you will want them both comforted by a swing! Never feel guilty for doing things the easier way if it isn't hurting anyone.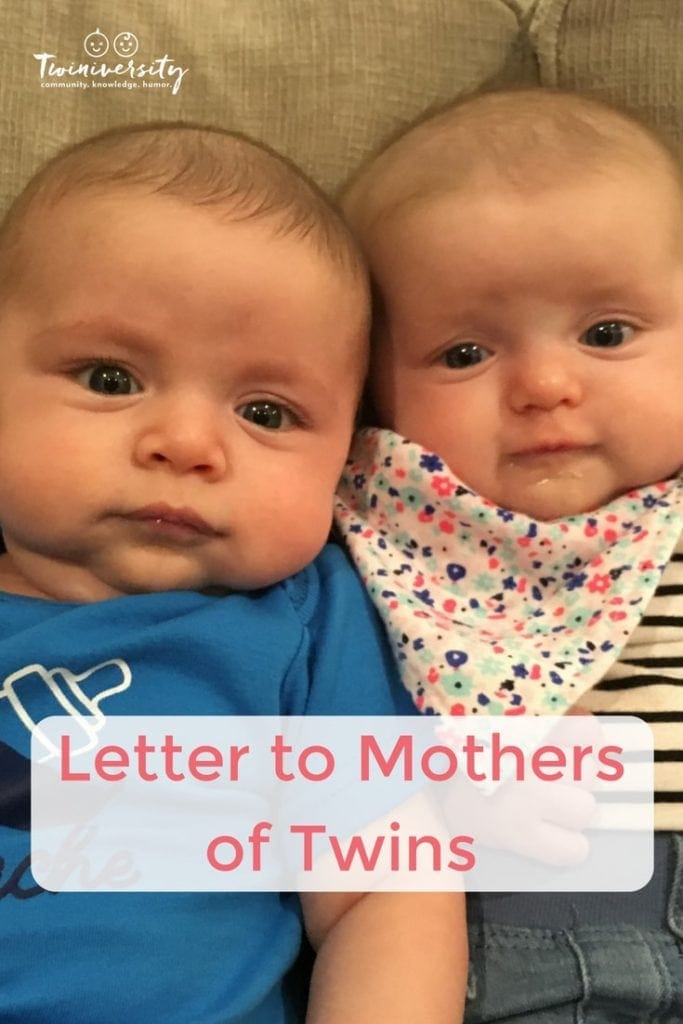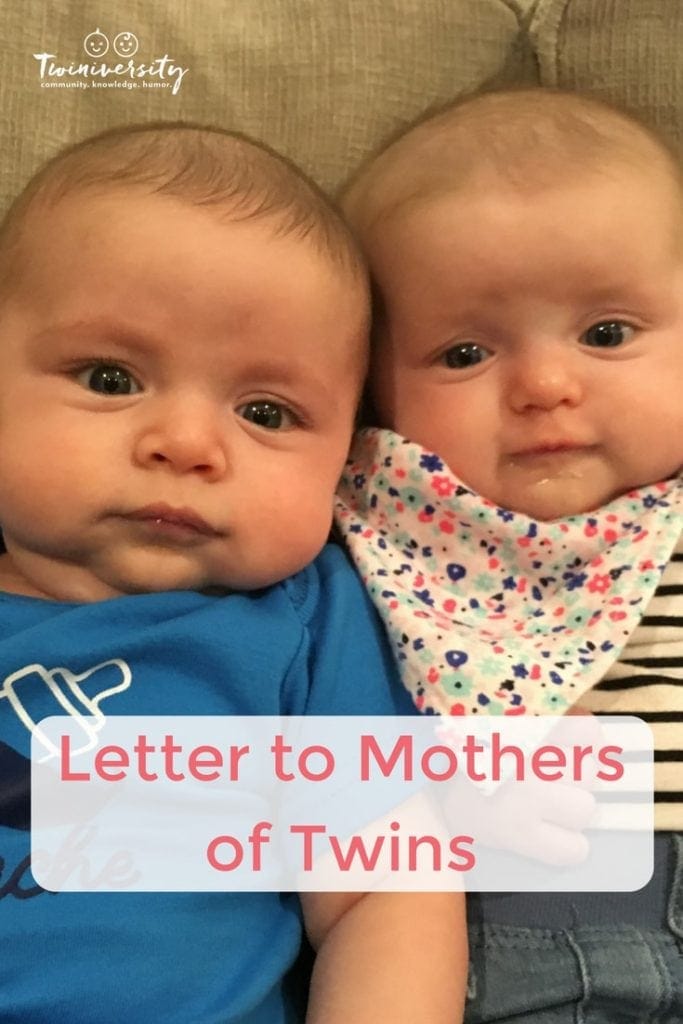 Twins make big moments double the fun. My favorite baby twin milestones:
– 6 months (a routine was well underway and I felt human again – I suggest a mini-party to celebrate) letter to mothers
– sitting up and crawling (they were so much easier to entertain during playtime), hugging each other
– first birthday (we all made it), and;
– walking (I didn't have to carry them from room to room)
One of the most important pieces of advice I can give is this: When people offer you help, accept.
Happy thoughts of sleep-filled nights to you!
Sincerely, Mary Johanson letter to mothers
Mary Johanson is a mother of four, Professional Organizer, and Blogger. She shares organizing and homemaking tips and tricks on her blog, Mary Organizes. You can also follow her on Facebook.
---
Related Articles
Letter to My Younger Self (Before Twins)
Dear Dad, Your Life Will Be Different After Twins Arrive
5 Twin Mom Milestones During the First Year