Last updated on September 28th, 2021 at 01:22 pm
In this episode of the Twiniversity Podcast, Nat chats with Rachel Ernst, a twin mom who lives in Chiang Mai, Thailand with her husband, 4-year-old twin boys, and a 2-year-old singleton boy. Her twins were born in Seoul, South Korea, when the family was with the U.S. military. She and her husband started taking the twins on trips when they were five months old and never looked back! Hear how she is doing it away from family and the benefits/pitfalls of living overseas with twins + 1.
"What's the Name of That Song?" Sesame Street special on Prime Video
A "traditional life" never appealed to Scott and Brittany Meyers. Instead, they envisioned a different sort of life… on the water. Read their story here.
Visit the Twiniversity Etsy Shop
Got Alexa? Just say "Alexa, play the Twiniversity Podcast" to listen to the most recent episode of our podcast.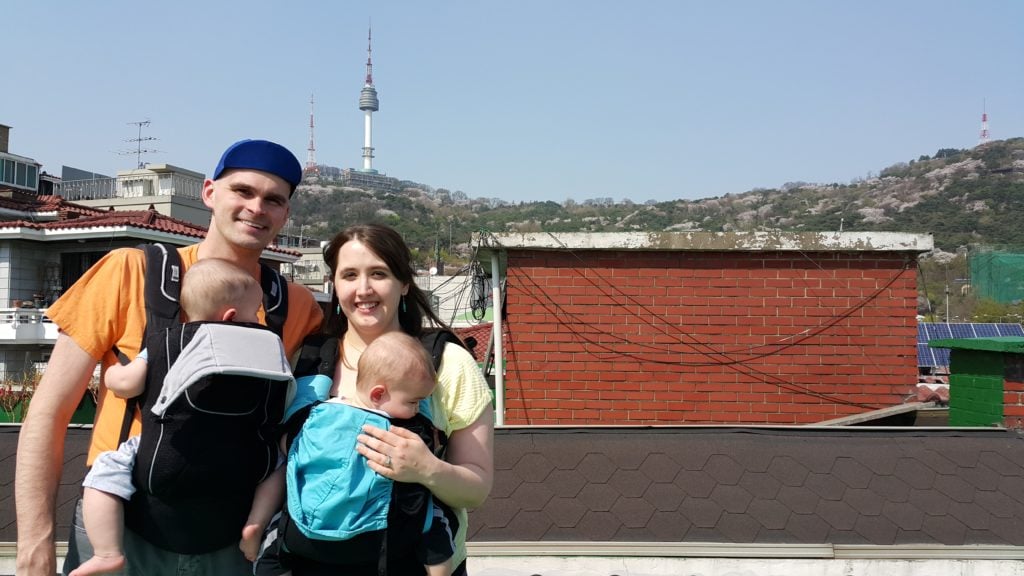 Subscribe for FREE to our other podcast, the Twins Tale Podcast, giving you an inside look at feeding schedules, sleep struggles, and all the highs and lows of raising twins from birth to college age.
Take a class! Twiniversity offers online expecting twins classes, a breastfeeding twins class, and a baby safety class including CPR, first aid, car seat safety, and childproofing. Click here to check out our online classes.
Click below to stream the podcast directly on this post, or click here to subscribe and download to your phone on iTunes. Please consider leaving us a review on Apple Podcasts to help other twin parents find us!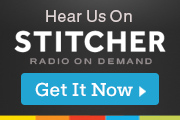 Living Overseas with Twins | Twiniversity Podcast with Twin Mom Rachel Ernst
---
Need more support? Start your Twiniversity Membership today here.
Rachel Ernst is a proud boy mom of 4-year-old identical twins and a 2-year-old. She met her husband, Rich, when he was in residency at Walter Reed with the US Army, and shortly after marriage, they were moved to Seoul, South Korea. One year later they became twin parents and their lives haven't slowed down since. After an assignment in Georgia, they finished with the Army and now they're living in Thailand where Rich serves missionaries throughout Asia as an adult and child psychiatrist. Rachel is passionate about fighting the stigma around mental health, especially in the Christian community.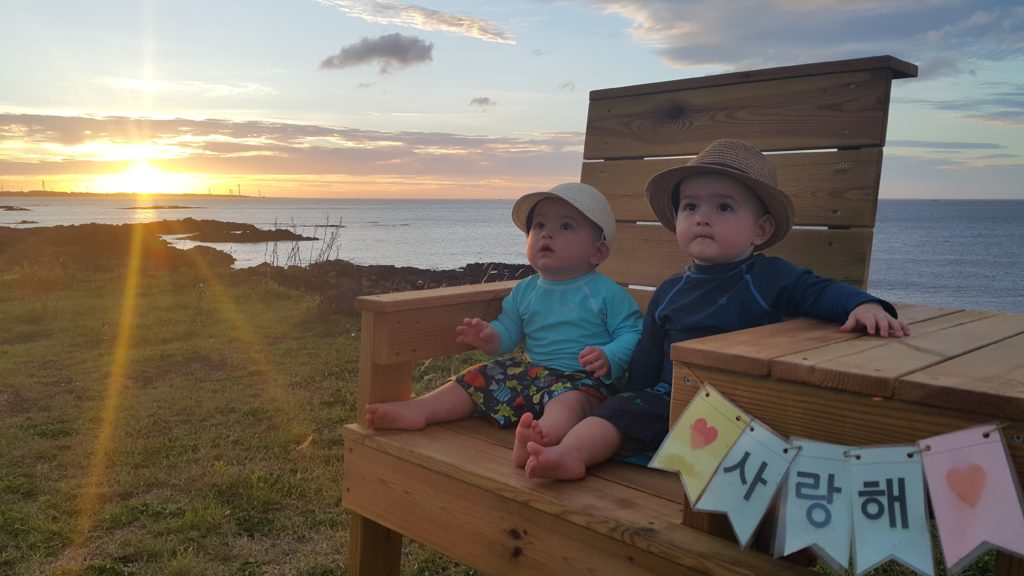 Top 3 pieces of advice for other parents of twins
1) Listen to other twin moms. Take their advice, whether or not you follow it. I've never met a twin mom who didn't have my best interests at heart and show a genuine desire to help. If you can't find a moms of multiples group in your area, start one, and as soon as you're able, start paying it forward.
2) Take singleton moms' advice with a grain of salt. They may mean well as well, but they simply don't understand the twin experience. We all know having two close in age is completely different from having twins, but they often don't, so show them grace, but don't let their standards make you feel like less of a mom.
3) Invest in the right gear. PeaPods (by KidCo), the TwinGo, and a good double stroller kept us sane when we were constantly traveling. Your kids will feel more secure with certain physical items that remain constant as well – this is why we prefer PeaPods over pack n plays or portable cribs.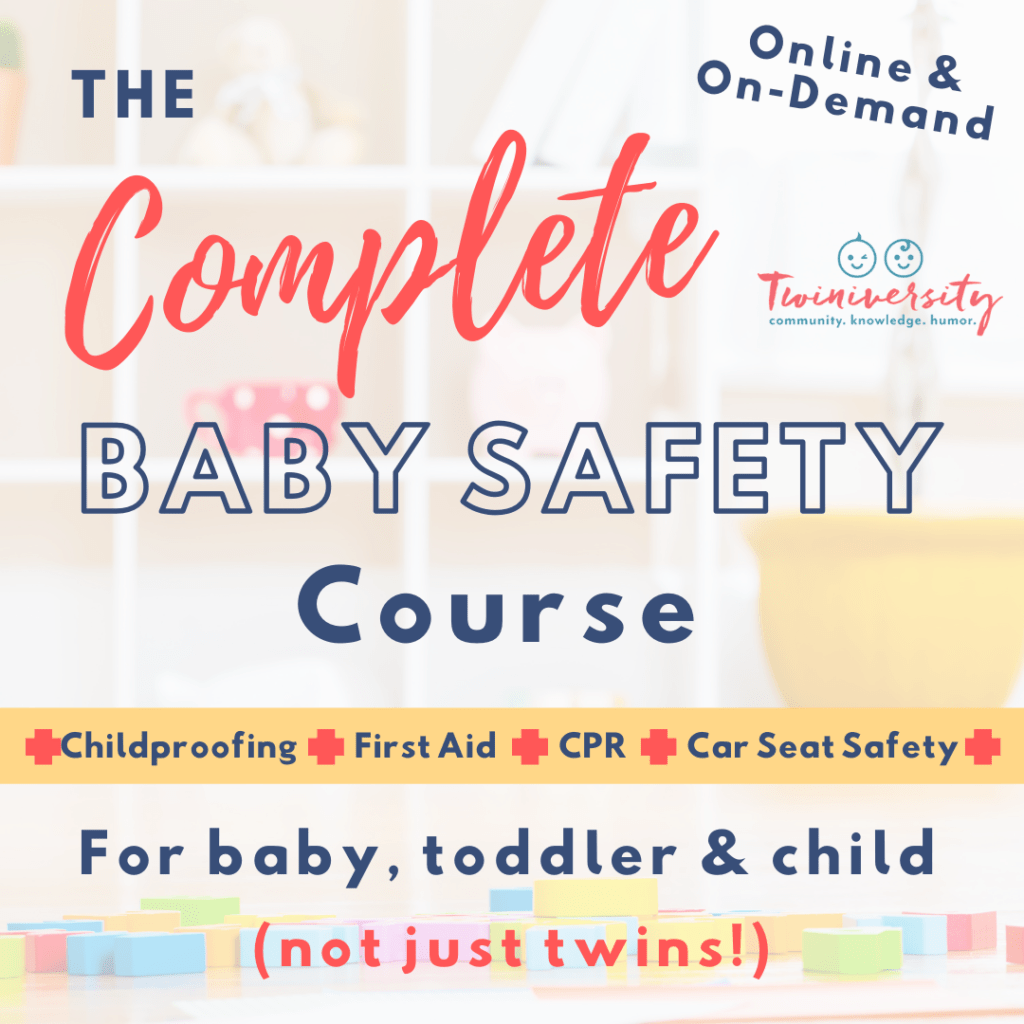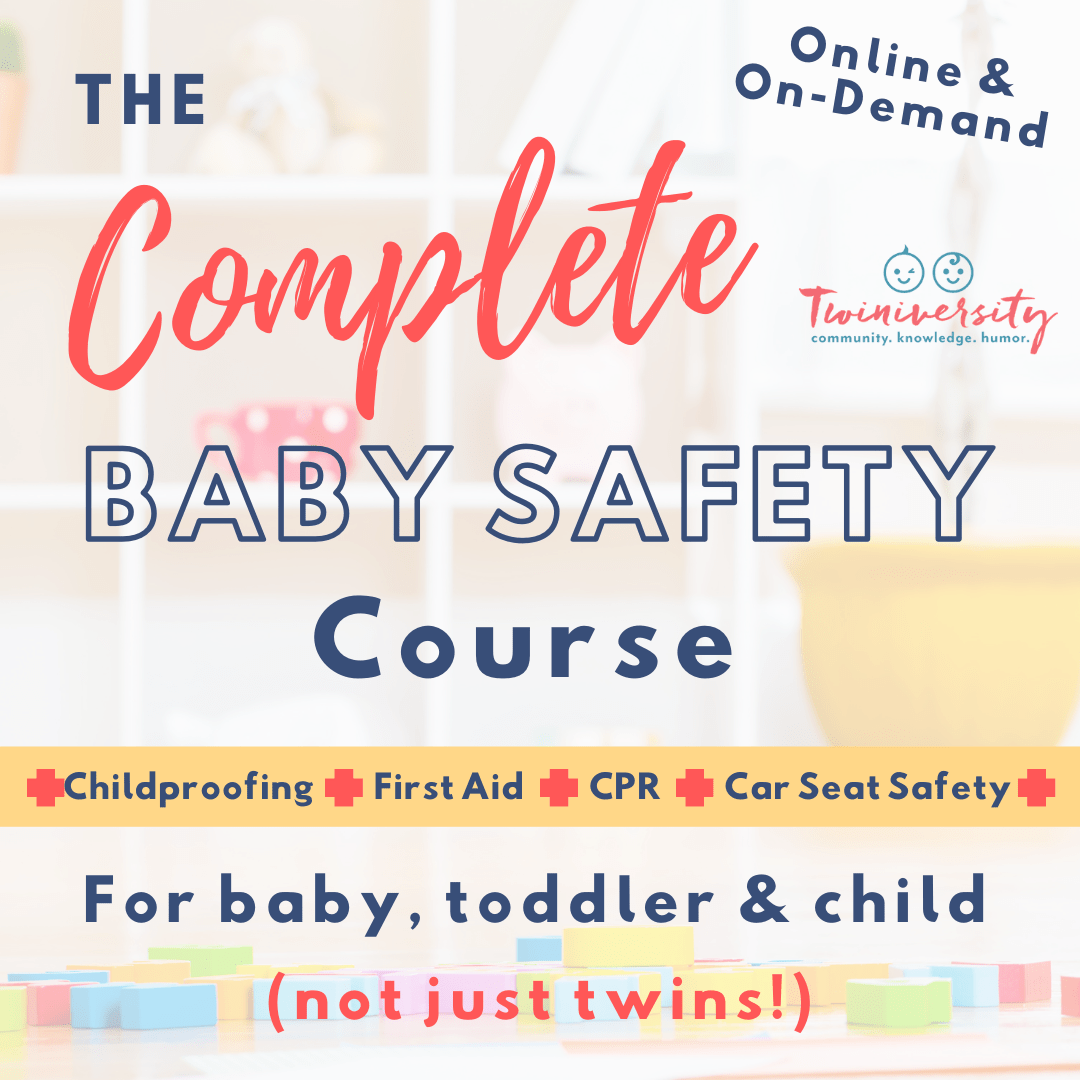 Need some baby safety training? Take the Twiniversity Complete Baby Safety course, offered on-demand. Includes video modules on infant, toddler, and child CPR, first aid, and common medical ailments, plus car seat installation and safety and childproofing your home. Click here to learn more!
Top 3 things you'd like our listeners to take away after listening to your story
1) Having twins changes you as a person, and that's ok! So many of our struggles as moms come from fighting this. It's better to lean into it, accept it, and control what direction we change. Prioritize what you want to keep from your old self, and accept what has to go. For us, traveling and following our passion had to stay. Committing to everything we were asked to do had to go!
2) Take care of your mental health, especially if you're far from your old support system. Our new identity can easily make us bitter, missing our old selves, but when we step back and really look we can see the beauty in this new identity. Motherhood exposes so many flaws we didn't know we had but it refines them to make us stronger. We can't fix these things until we see them. And often we need help in this process. If that help is counseling, that's ok. If that help is medicine, that is also ok.
3) If you want to travel with your twins, start early, around 4-8 months. That immobile-but-sleeping-on-a-schedule season is precious and it's the best time to expose them to things like airplanes, baby carriers, etc. If you have a consistent schedule at home you can prioritize keeping that on the road, and set a low bar for your trip, with the goal being exposing them to adventure, not seeing every sight.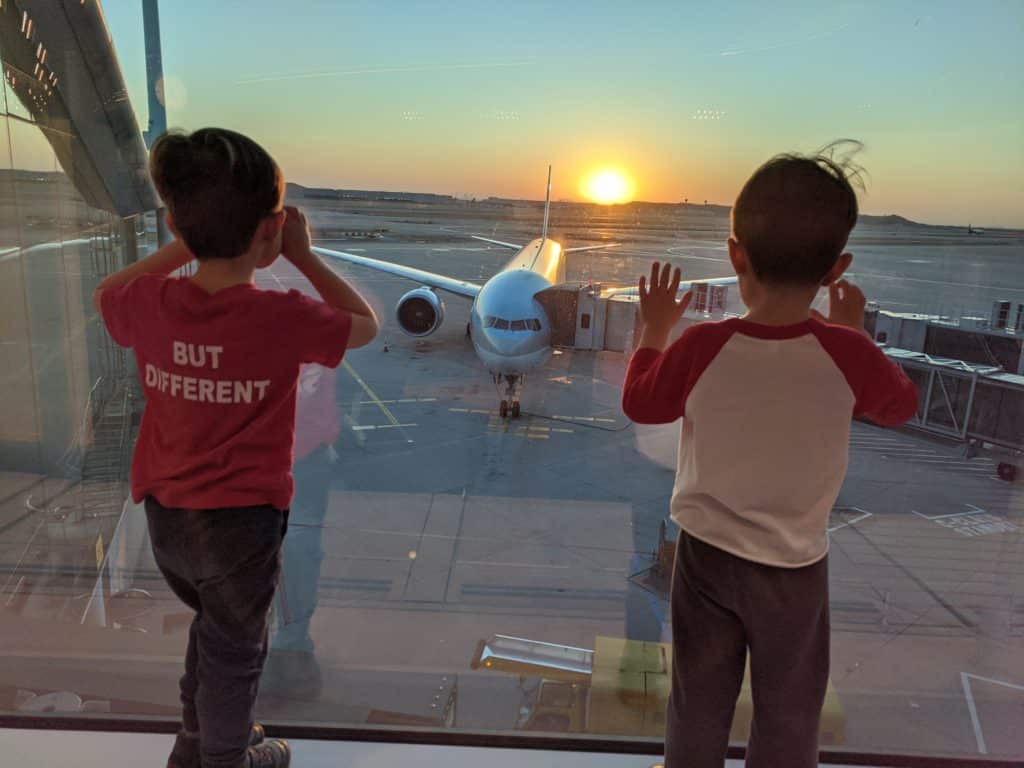 MEMBERSHIP
Sign up today for a Twiniversity Membership! Choose from 2 levels starting at $6.99/month to connect with other parents of twins in a monthly Zoom twin club, build your twin parenting community in our private Facebook group, and expand your twin parent knowledge with our video learner library. Click here for details.
FIRST YEAR WITH TWINS
Are your twins in their first year? Check out our free First Year with Twins resource to learn tips, advice, and ideas for getting through your first year with twins!
BABY SAFETY COURSE
Offered on-demand, the Complete Baby Safety Course includes 30 instructional videos on infant, toddler, and child CPR, a variety of first aid techniques you may need with kids, a full explanation about different kinds of car seats and how to install them, and a room-by-room description of how to best childproof your home. Click here for details.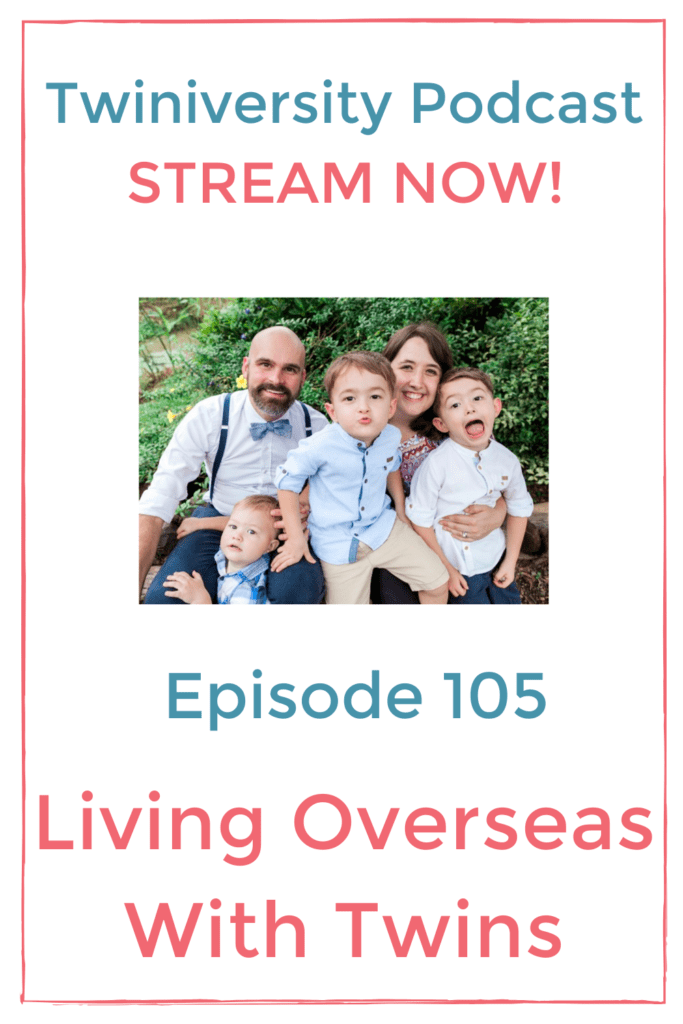 ---
Expecting twins or know someone who is? Don't miss out on our LIVE Online Expecting Twins Class
Contact Us
EMAIL community@Twiniversity.com
VISIT Twiniversity.com for tons of free twin tips!
FOLLOW us on Facebook, Instagram, Pinterest, YouTube, and Twitter.
SUBSCRIBE to our email newsletter!
Sign up for our mentorship program (whether you NEED a mentor or want to BE a mentor!)