Are you on the hunt for the perfect pair of maternity leggings? Check out this list of the best ones to guide your shopping.
Maybe you have lived in leggings for years. You are officially my people. Not only are you a legging-lover, but a twin mom to boot! With the ever-changing world of maternity wear, how do you know which maternity items are a must?
Well, in my humble opinion, at least a few pairs of maternity leggings should be included in every maternity wardrobe. They are incredibly comfortable if you get the right ones. How do you know which ones are best? We've taken out the guesswork for you!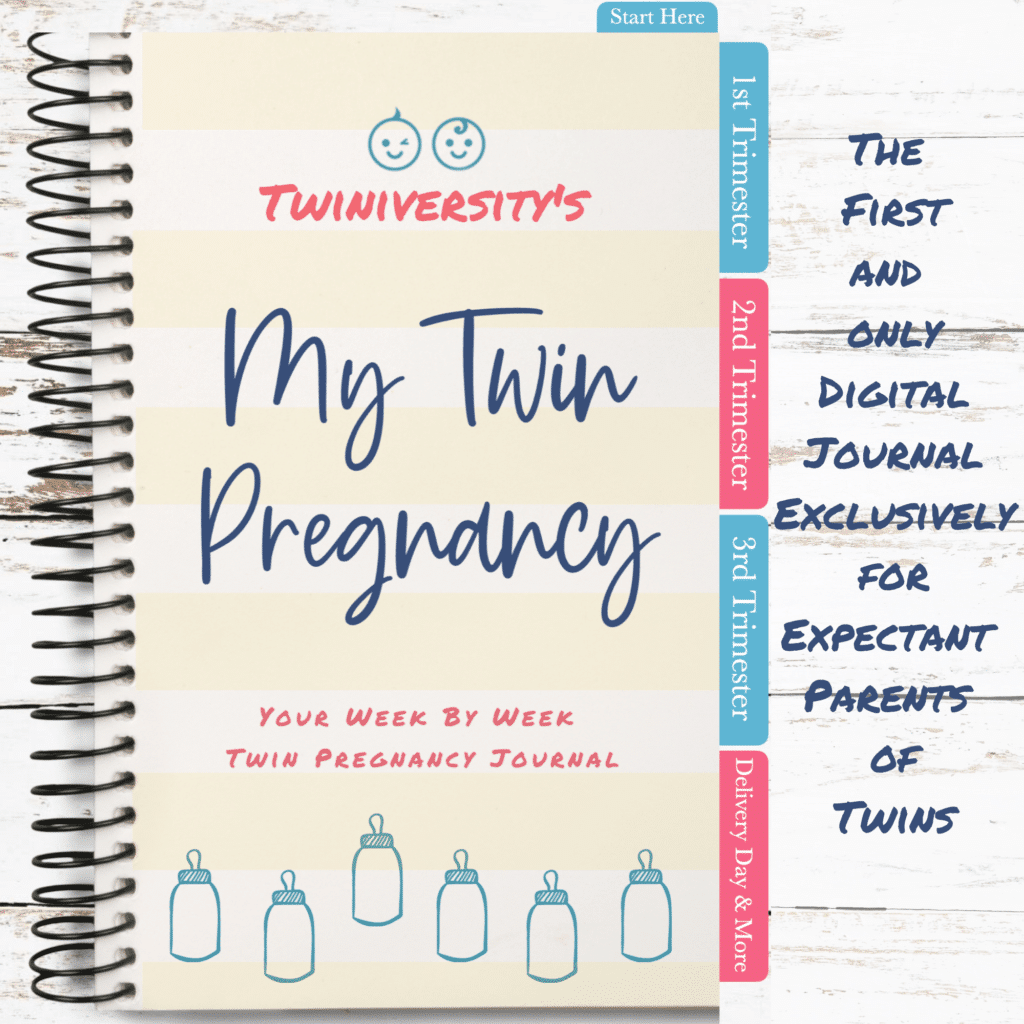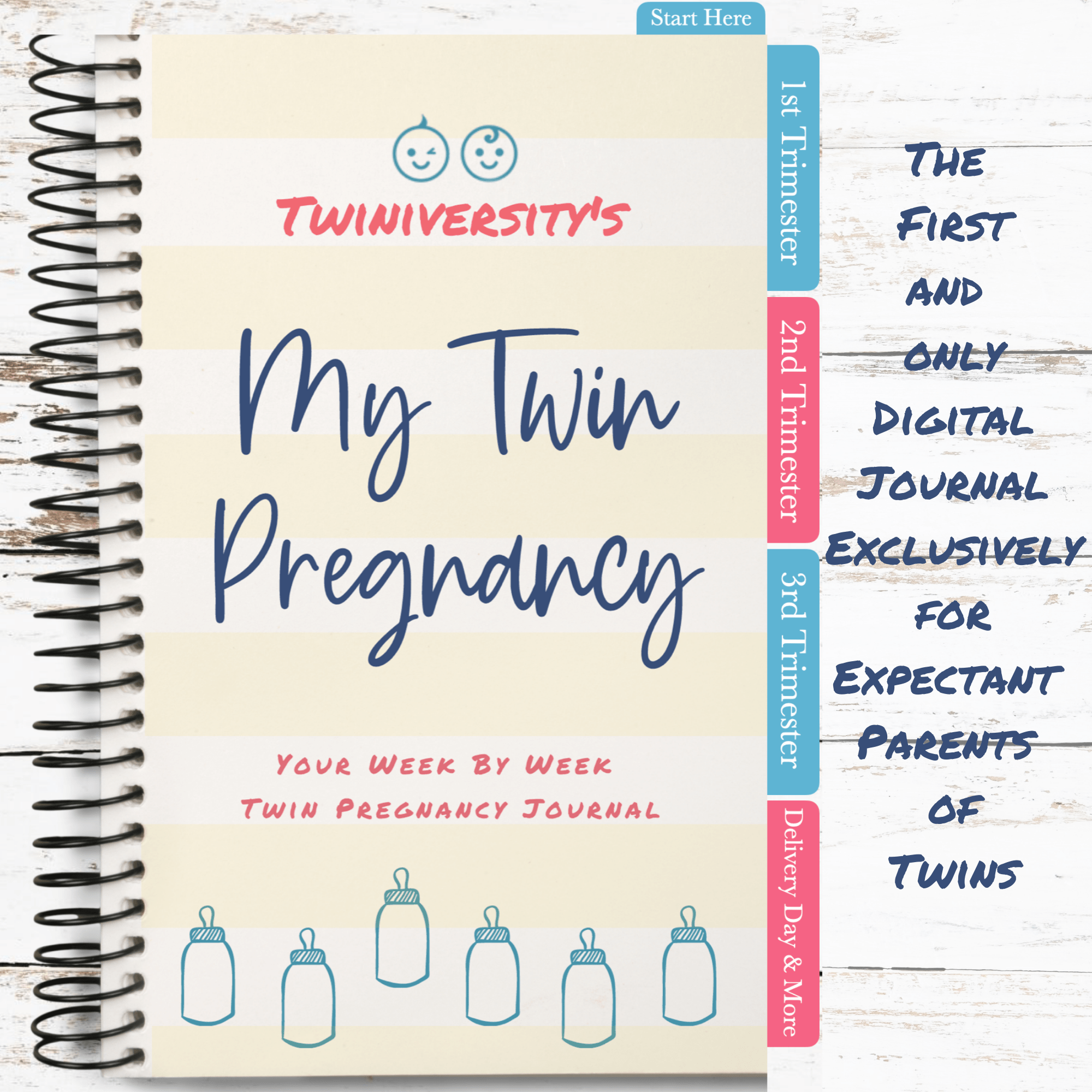 Our new digital twin pregnancy journal is up for sale on the Twiniversity Etsy store! This is the first and only digital journal exclusively for twin pregnancy. It's the perfect way to record your precious twin pregnancy memories to cherish for years to come. Click here to learn more… and while you're at it, check out our expecting twins classes and Twiniversity Shop!
What are the best maternity leggings?
We all have our favorite brands, but how do you know when those brands will translate to maternity wear? We've asked our Twiniversity community which maternity leggings they swear by and we were NOT disappointed with the response. Check these out when you're looking for comfy and stylish maternity leggings!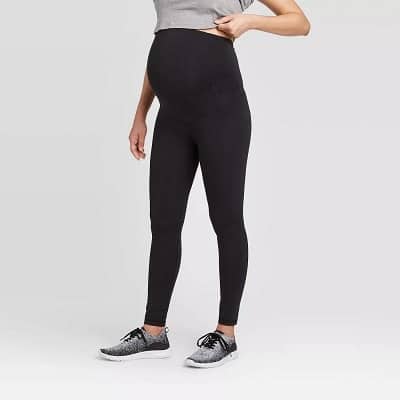 Target
This one might be a no-brainer for many moms by now. I mean, is there anything you can't get at Target? Maternity leggings are no exception. They have some of the cutest and most comfortable choices according to our community. They come in sizes XS to XXL and in black and grey. Check these out here.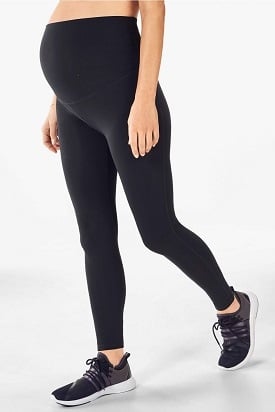 Fabletics
Fabletics may have one the most extensive selections of maternity leggings. They are known for their workout wear and actually can be purchased at a discounted rate by signing up for a membership service. Sign up here to check out all the awesome styles and colors of workout wear you can get at an incredible price!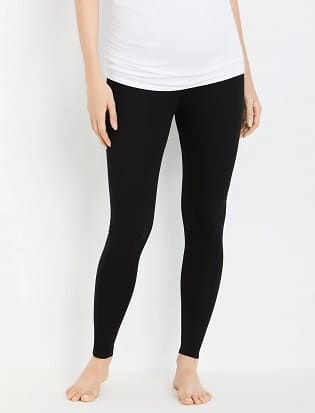 Motherhood Maternity
I think every pregnant woman has heard of Motherhood Maternity at some point. They specialize in stylish, comfortable maternity wear, so it should come as no surprise that twin moms-to-be love their leggings. Check out these ones here.
Blanqi
This brand is one of our community favorites! They have some great color choices and sizes run from XS to XXL. Our Twiniversity fam claims they are among the most comfortable leggings they have ever owned and they exclusively wear Blanqi maternity leggings while pregnant! Click here to check out their awesome maternity leggings now!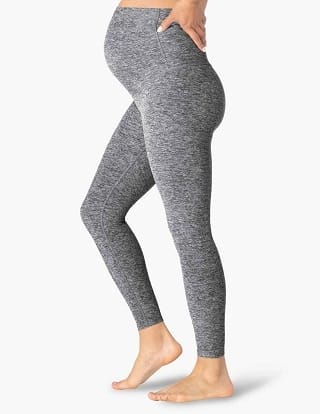 Beyond Yoga
If you're looking for a quality brand of maternity leggings, look no further. These are lightweight and sure to keep you dry and comfortable even when your pregnancy belly has you huffing and puffing when you climb the stairs to your bedroom for a quick nap. That's right, they're so comfy you won't even need to change for that nap. Buy these here.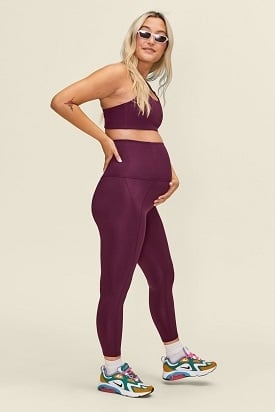 Girlfriend Collective
If you're looking for a pair of maternity leggings that will fit any body type, you've found them here. These leggings are so soft you might not want to take them off! Big bonus, they are eco friendly! These awesome maternity leggings come in 5 fun colors and the sizes range from XXS to 6XL! Buy these stylish leggings here!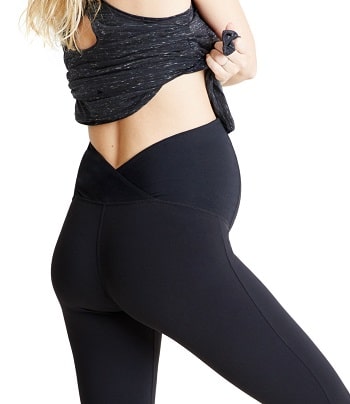 Ingrid and Isabel maternity leggings
Can we talk about the crossover panel that was designed specifically to support your pregnant belly while keeping your back cool? Never mind that it looks super cute, too! These leggings also have zippers at the ankle for your swelling comfort! Get these maternity leggings here!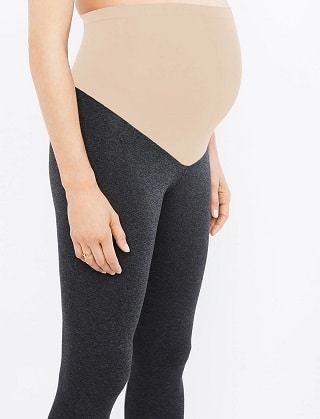 Luxe Essentials Secret it Belly Crop
Looking for a pair of cropped maternity leggings for warmer weather? Check out these cute leggings! They are super soft, super stretchy, and come in 3 neutral colors. Buy them in sizes XS to L today.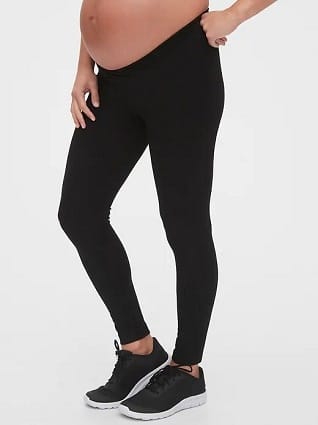 Gap low rise leggings
If a low rise maternity legging is what you're looking for, be sure to check these out from the Gap. Our fans love them and they range in sizes XS to XXL to fit most body types. Buy these here.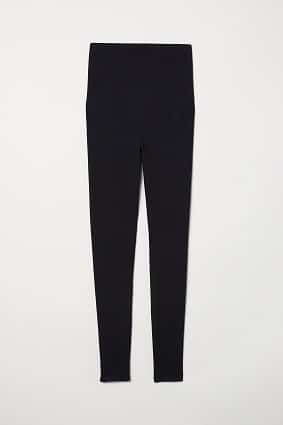 H&M leggings
These basic black leggings are from the H&M MAMA line, which is their maternity wear. You get all the style and comfort you have come to expect form this store with the affordability you need while expecting twins! Check these out here.
Plus size essential stretch secret fit belly leggings
These amazing plus size maternity leggings won't let you down. They come in 1X and are charcoal grey to match just about any top. They are made of soft cotton and spandex for comfort and stretch. Buy them here.
When should I start wearing maternity leggings?
When you need to convert your wardrobe to a maternity wardrobe is very individual and specific to your pregnancy. Many pregnant women carrying twins say they feel they are beginning to show by 8 weeks and they report switching to a maternity wardrobe around that time.
Singleton pregnancies are obviously different so don't compare your changing body to friends who are carrying only one baby. They might not need maternity leggings until their 4th month! You probably won't be so fortunate, but take heart in knowing that leggings are one of the most comfortable options out there for you!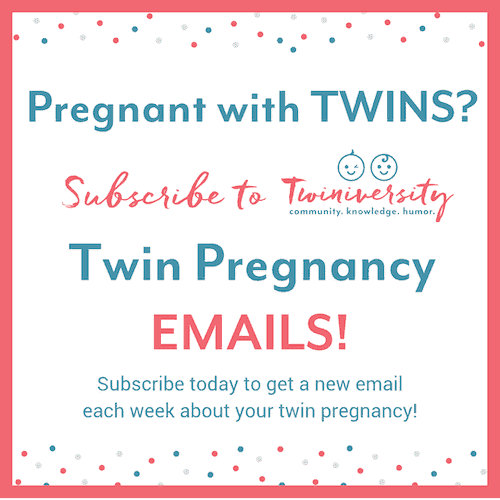 Want to get weekly emails about your twin pregnancy? Sign up for the Twiniversity email list! Subscribe today to get emails about giveaways, events, weekly article roundups, and more! We'll be sending you a weekly twin pregnancy email to keep you on track with your pregnancy to-do list! Click here to learn more… and while you're at it, check out our expecting twins classes and personal twin parent coaching services.
Is it OK to wear leggings while pregnant?
Not only is it okay to wear leggings while pregnant, but you may also find it more comfortable than wearing jeans. You may want to opt for breathable materials such as cotton since we all know pregnancy tends to overheat the body, especially with summer babies.
Make sure that the waist band isn't too tight and causing discomfort to your growing bump. Otherwise, you do you, Mama!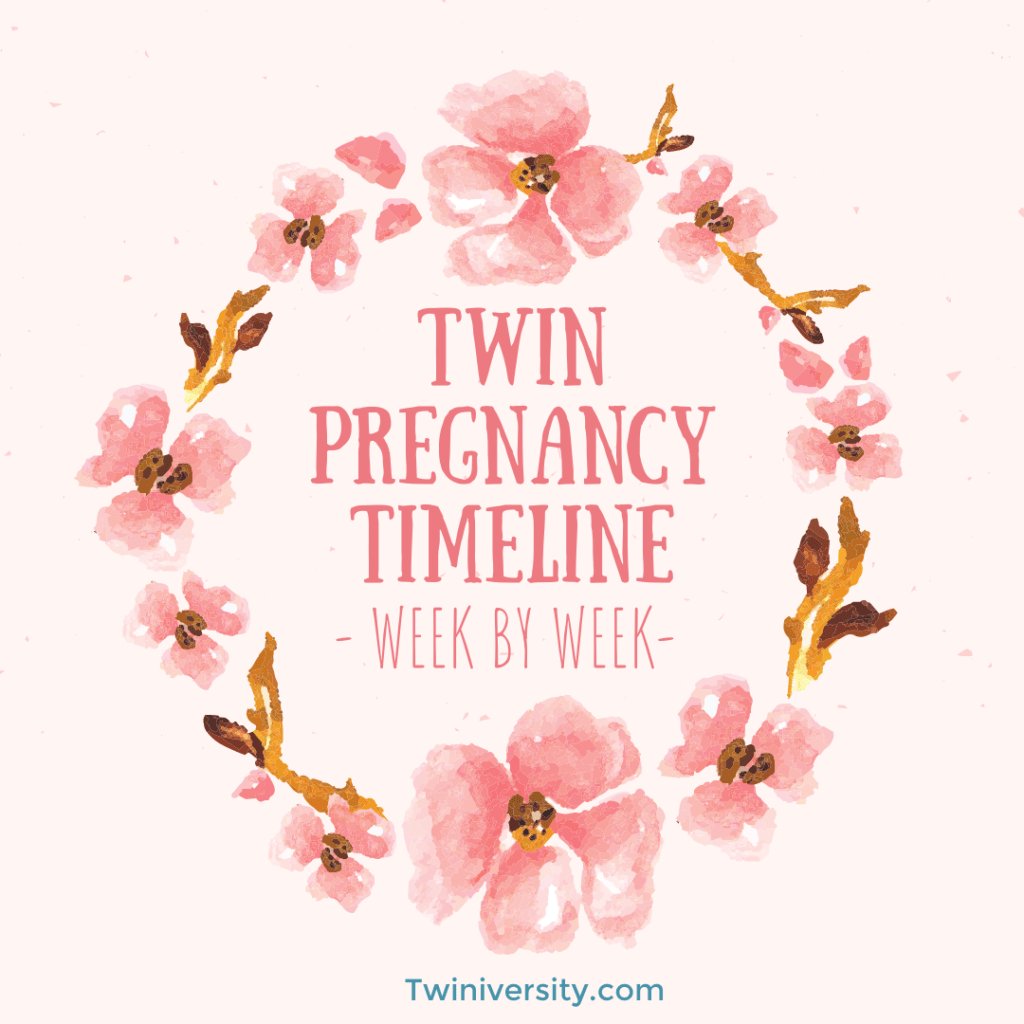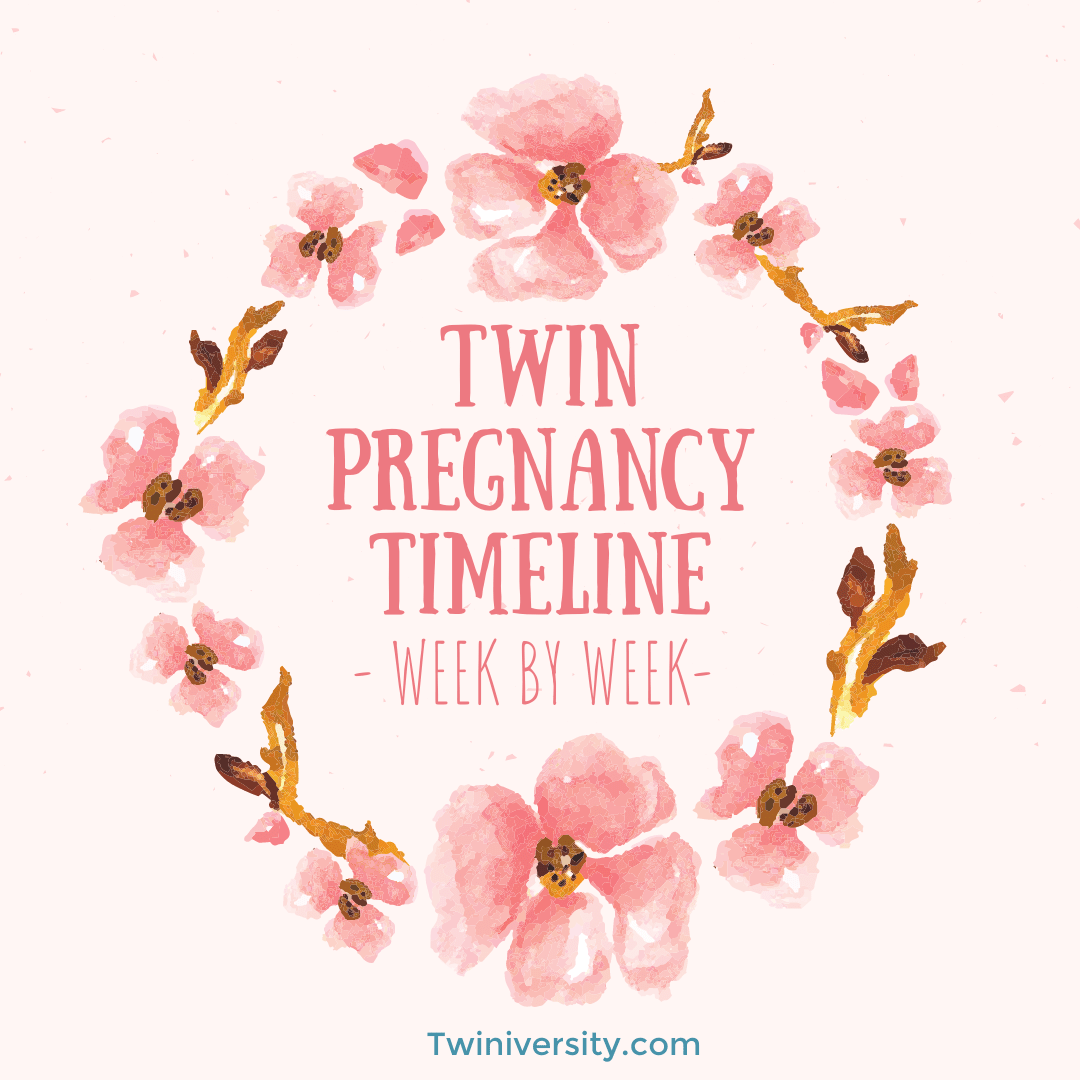 If you just heard that second heartbeat for the first time, or you know it's been two for a while, you need to read our twin pregnancy week by week timeline to help you learn what happens week by week with twins. Click here to learn more… and while you're at it, check out our expecting twins classes and twin parent coaching services.
What size maternity leggings should I buy?
Clothing manufacturers make maternity sizes just like regular sizes. So, if you normally wear a large, you will probably wear large maternity leggings as well. Whatever size you wear, make sure you are comfortable. You want to choose leggings that fit your body, budget, and style to survive these last months of pregnancy.
As you come up on the finish line of your twin pregnancy, comfort is probably becoming more and more important. Many women find leggings to be among the most comfortable clothing choices. If you're one of those women, this list will definitely help you to narrow down the choices!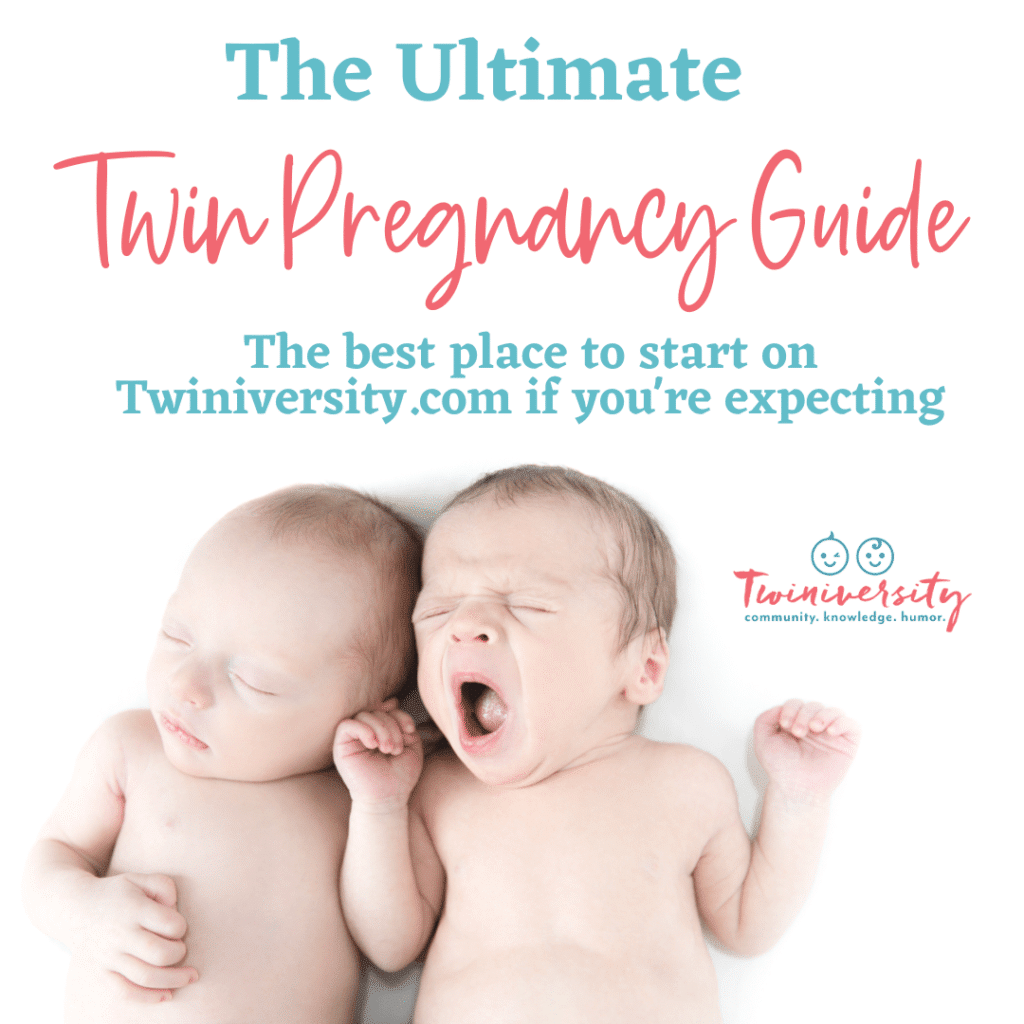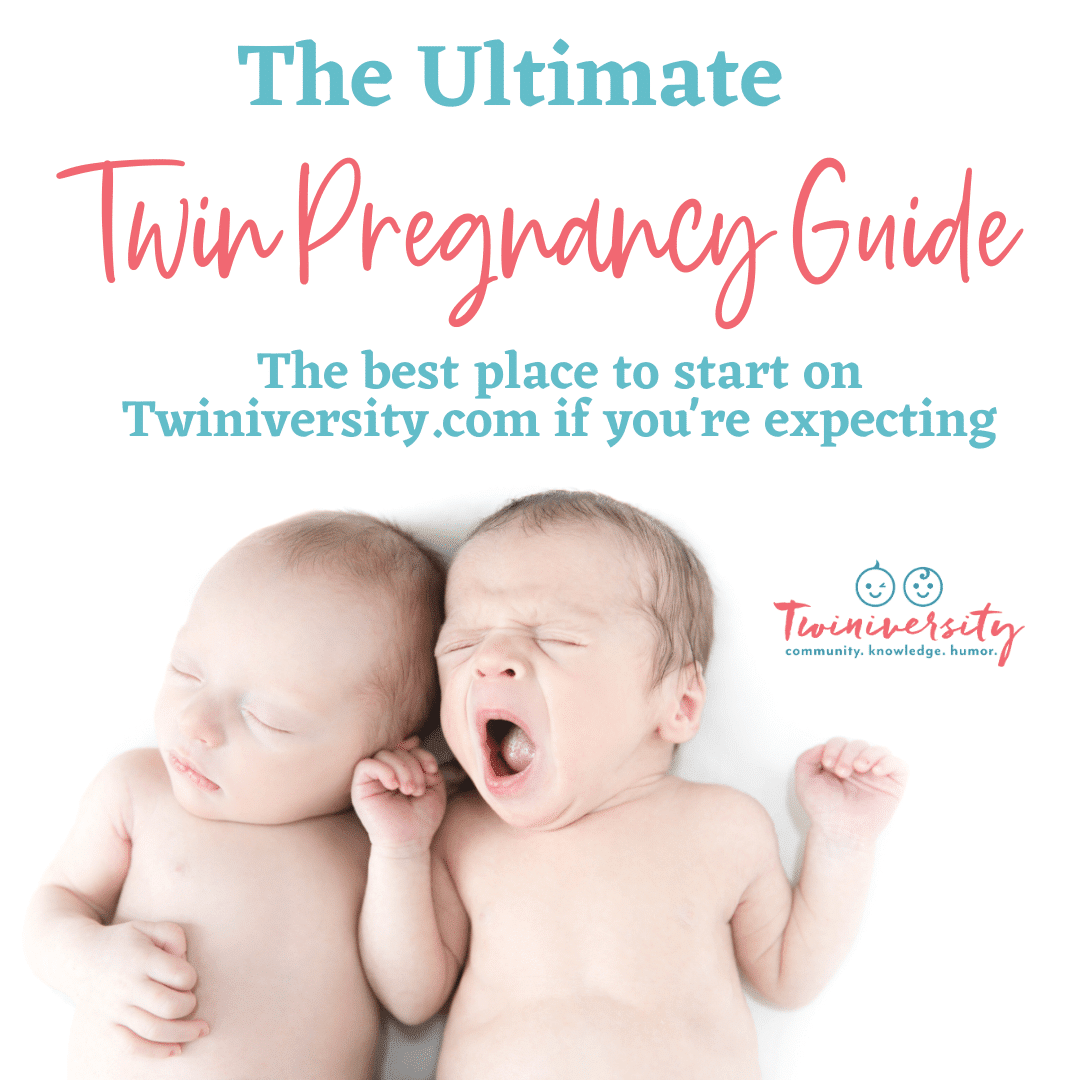 Pregnant with twins and not sure where to start? Visit the Ultimate Twin Pregnancy Guide to find all the top articles and resources to get you ready for twins. While you're at it, check out our expecting twin classes and Twiniversity shop!