Last updated on May 24th, 2022 at 05:47 pm
The Zoe Terra Double stroller is light, compact, and made with twin parents in mind, and we're sure you're going to love all this double stroller has to offer! Let's take a look at some of the best features of this brand new stroller from our friends at Zoe strollers!
A true side-by-side twin stroller
The Zoe Terra Double stroller is a twin stroller from a brand we already know and love. It is moderately priced with a whole heap of luxury features that we know twin families will find useful.
Size matters
This double stroller weighs just 28 pounds, thanks to a super-durable aluminum frame. It also folds up quite nicely. These are important features when you are thinking about who might need to be lifting and storing this stroller. Grandma will probably have a pretty easy time lugging it in and out of her trunk and even up the steps to your front door, don't you think?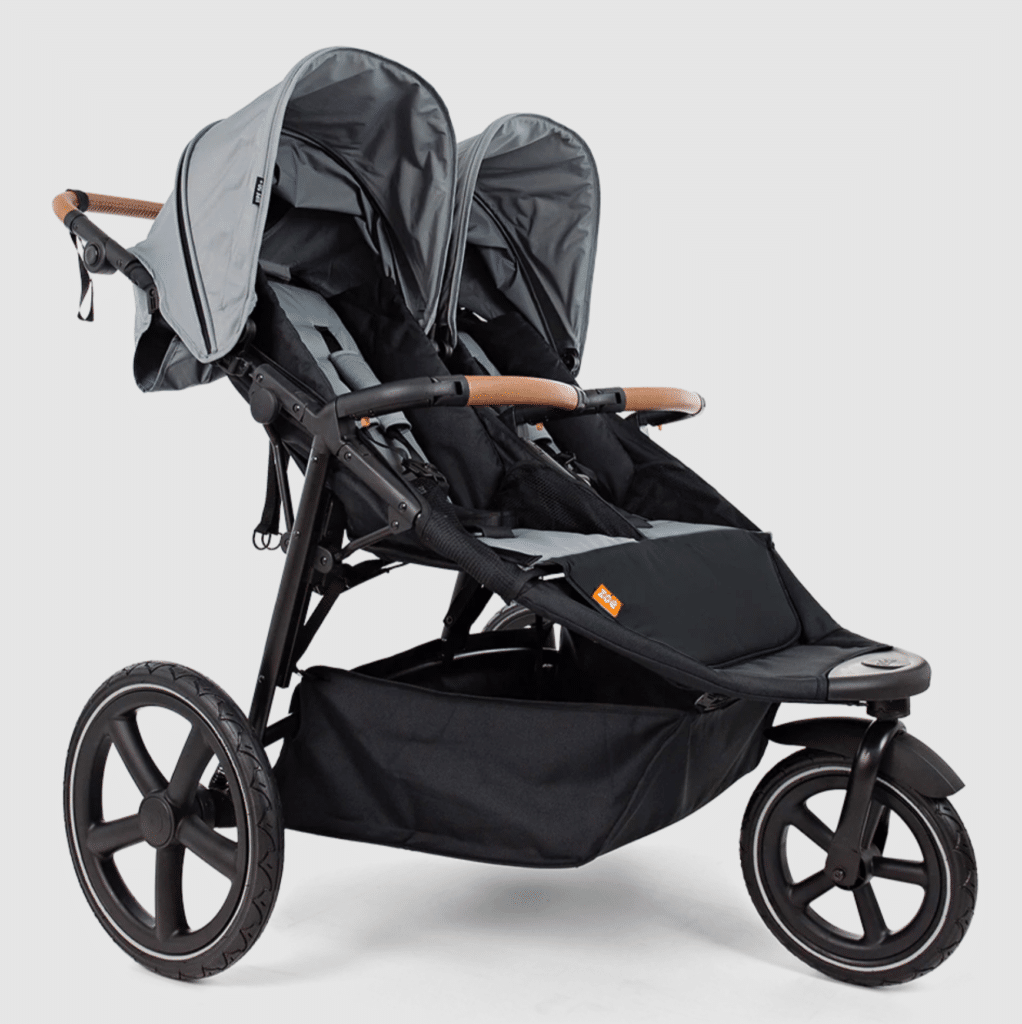 The Zoe Terra Double Stroller will work for years to come
Your family will get years out of this side-by-side double stroller. It's a great investment because the Zoe Terra Double stroller will be with your twins for years to come. Plus, each seat can hold up to 46 pounds, so you'll be using it when they're toddlers, too.
Luxury finishes you're going to love
This leatherette handlebar can't get any better. Or can it? Yes. Yes, it can. It has three different positions, making it comfortable for almost any caregiver, regardless of height!
As if that's not enough, have you seen the independent extendable canopies on this bad boy? They are waterproof with a UPF 50+ liner, and each one has a magnetic peek-a-boo window.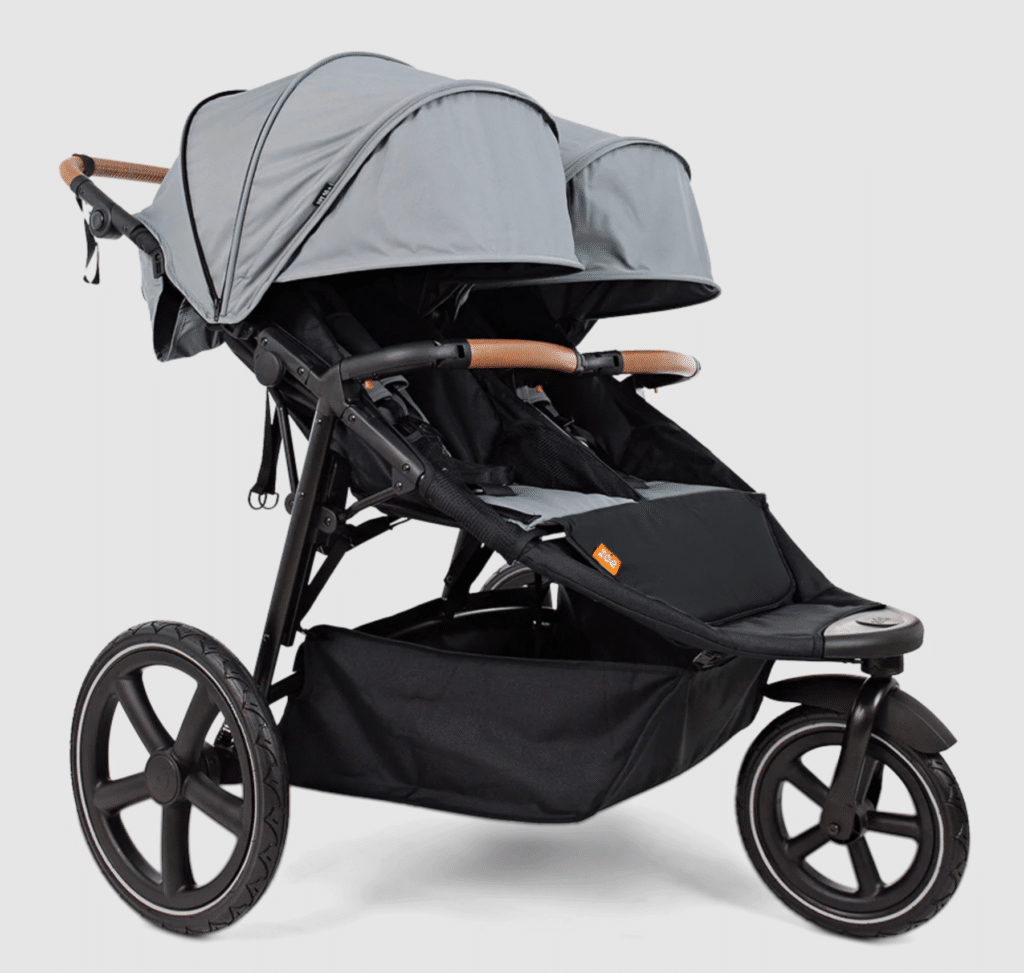 Little things that make the Zoe Terra Double so perfect
Each seat reclines to a full 145 degrees, which is great for napping on the go. Additionally, the seats each have a 5-point safety harness with a mesh inside pocket to keep the twinnies trinkets and snackies nearby.
And there's even more goodies! Such as an outside pocket with a magnetic closure to keep your phone and keys safe.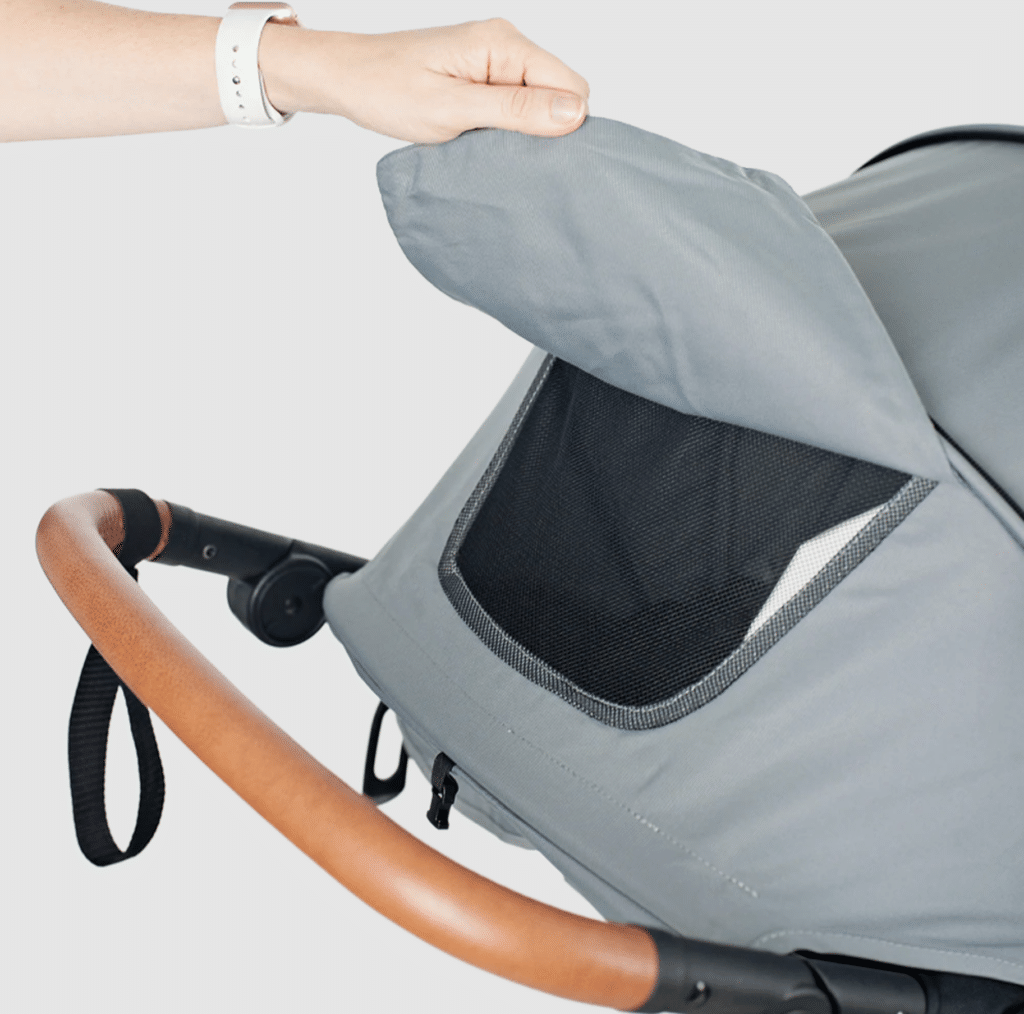 The Zoe Terra Double is a great jogging stroller
When we talk about jogging strollers, we know that you can't just grab any stroller and head out for a run, especially with twins. Jogging strollers are different than regular strollers in small but significant ways.
Jogging strollers are more than suitable for your day-to-day walk around town. They are also great for a family with an active lifestyle. Need to get out with twins in tow? Grab your jogging stroller and go for a walk, jog, or run for a change in scenery. Your twins will enjoy the fresh air and the movement is great for you, too!
The Zoe Terra Double has a front locking wheel to keep this double stroller completely under your control on uneven surfaces, even at the fastest sprinting speeds. The airless, never-flat tires will handle pavement, to sidewalk, to grass, and back again.
Included accessories galore!
The Zoe Terra Double stroller also comes with a tether strap to prevent runaway stroller situations, as well as reflective tape for safety. It also has a large storage basket underneath and a parent cup holder, which is perfect for holding your water bottle and all the kiddos' gear.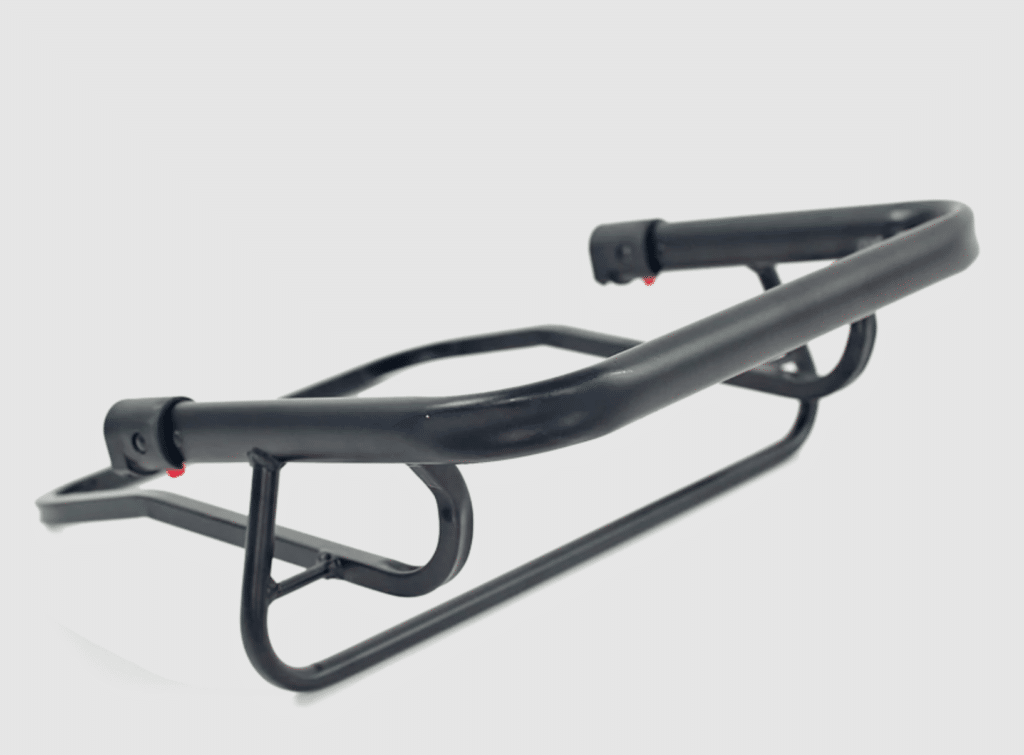 Sold separately
In addition to all of its already unique features, there are quite a few accessories you can buy to make outings with your twinnies even better. Of course, these are sold separately, but we believe they're well worth it.
For the parents, we have the parent organizer, which has a zippered pocket and 2 additional cup holders. There's also a strap to make carrying this double stroller while wrangling tour twins a breeze. Plus, you can also purchase a double cat seat adapter.
The kids will love having their own snack tray with a cup holder and an entertainment sleeve, which will hold a tablet or phone.
So, with the warmer weather just around the corner, where will the Zoe Terra Double stroller take you?
Latest Posts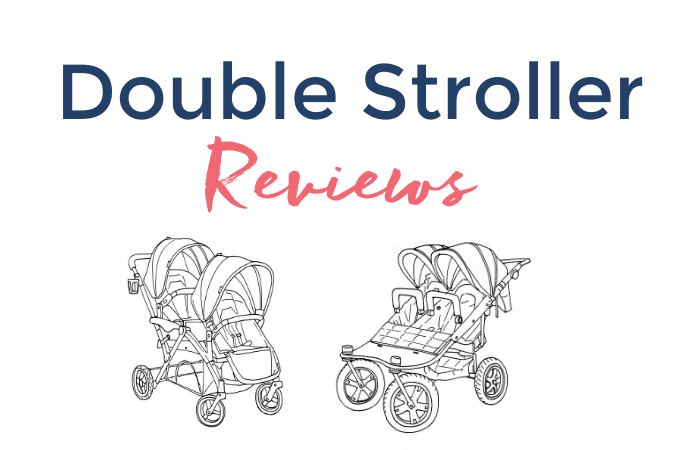 Are you looking for the best double stroller for twins? Not sure if you should go for a tandem stroller or a side-by-side stroller? And what about a Snap N' Go? We've got all the details for you in our double stroller resource. Click here to learn more… and while you're at it, check out our expecting twins classes and the Twiniversity shop!