Last updated on September 30th, 2021 at 10:14 am
When I daydream about my "bucket list," I am quickly discouraged when I realize that I am a long, long way from checking off things like a trip to the Australian Open or whale watching in Alaska. It is certainly inspiring to imagine that I will have lived grand adventures and enjoyed awesome achievements by the time I "kick the bucket," and I don't plan on letting go of those ultimate goals.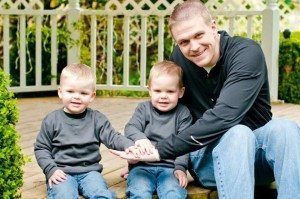 Right now, though, "scattered and overwhelmed and financially stressed" are more often how I feel than the "inspired and ambitious and flush with cash" that I would need to be to check-off traditional bucket list goals. However, I crave that same sense of accomplishment now, darn it! Not years from now (hopefully, fingers crossed, please, oh please)! So, I thought I would share my more realistic, mid-life, "mom of twins" COMPLETED bucket list. A bullet on this list may not be as exciting as hang gliding in Tahiti, but at one time these things seemed just as unattainable!
Master "the swaddle" and enjoy the sound of two babies sleeping at the same time in the same room.
Answer the question of whether my boy/girl twins are identical with kindness and no sarcasm.
Feed both babies at the same time, with no tears or screams from anyone (including me).
Leave the house with no diaper bag and return home hours later with no accidents!
Do the grocery shopping for a full week with the twins in tow with no meltdowns and no prematurely opened snacks.
Read a book with both children, letting them each sound out every word on every page.
Get in the car and buckle up, and my twins do the same BY THEMSELVES!
Ask the kids to take a shower, brush their teeth, and put on their pajamas – and it actually happen with no nagging or "hand-holding."
As sad as it sometimes makes me that my babies are turning in to "big kids," I love that I can look back on five years of lots of struggle but also A LOT of successes! What do you recall about the early twin parenting days and not believe that you made it through? What are you proud of or what makes you ridiculously happy that non-parents might think is silly? Are you struggling with something and need reassurance that it will one day be "checked-off?" What's on your "parenting bucket list?"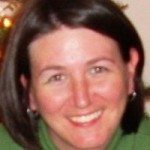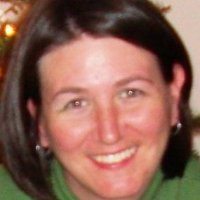 Shellie Fossick is "mom" to 5 year old boy/girl twins who started Kindergarten this year! She is also the Development Director for a non-profit organization that provides high quality early care and education for more than 400 low-income children in Middle Tennessee. She lives in Nashville, TN with her husband and two children. To read more of Shellie's Twiniversity articles, click here.
Related Articles