Last updated on September 28th, 2021 at 01:37 pm
Celebrating the end of one year and the beginning of another is an exciting thing. Sharing that excitement and hope for things to come in the New Year with kids is priceless. Before having kids, I would stay up way past midnight ringing in the New Year, but these days 9:00 pm is the new midnight. There is no way I, let alone my three boys, could make it to midnight, but that doesn't mean that we need to miss the magic of counting down the seconds to the New Year. There are many ways that you can modify the more traditional, adult version of New Years to fit the age of your children.
Celebrate New Years Eve with a Different Country
I like to pick a country, like Australia or China based on how many hours ahead of us they are from where we live. Really you can choose any country that will be celebrating New Years during your kids' normal waking hours. Do your countdown at the same time as your chosen country. You can find a myriad of country-specific countdowns from previous years on YouTube. This way you can celebrate with all the authenticity and pizazz that you would if you were celebrating in real time with your own city. Choose decorations for your party based on the city that you have chosen to celebrate with. China is always easy and fun because themed decorations are readily available and you can order in take-out food to round out your theme.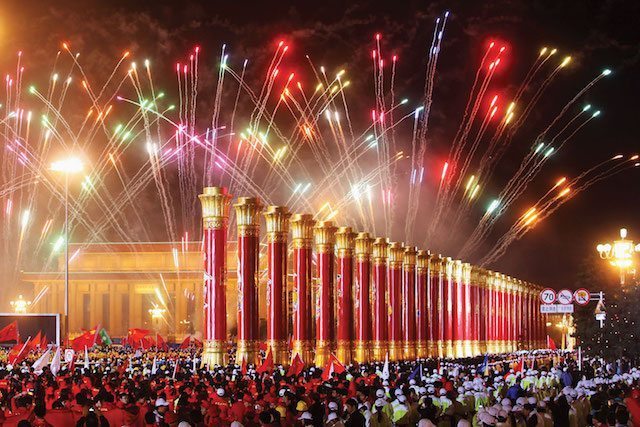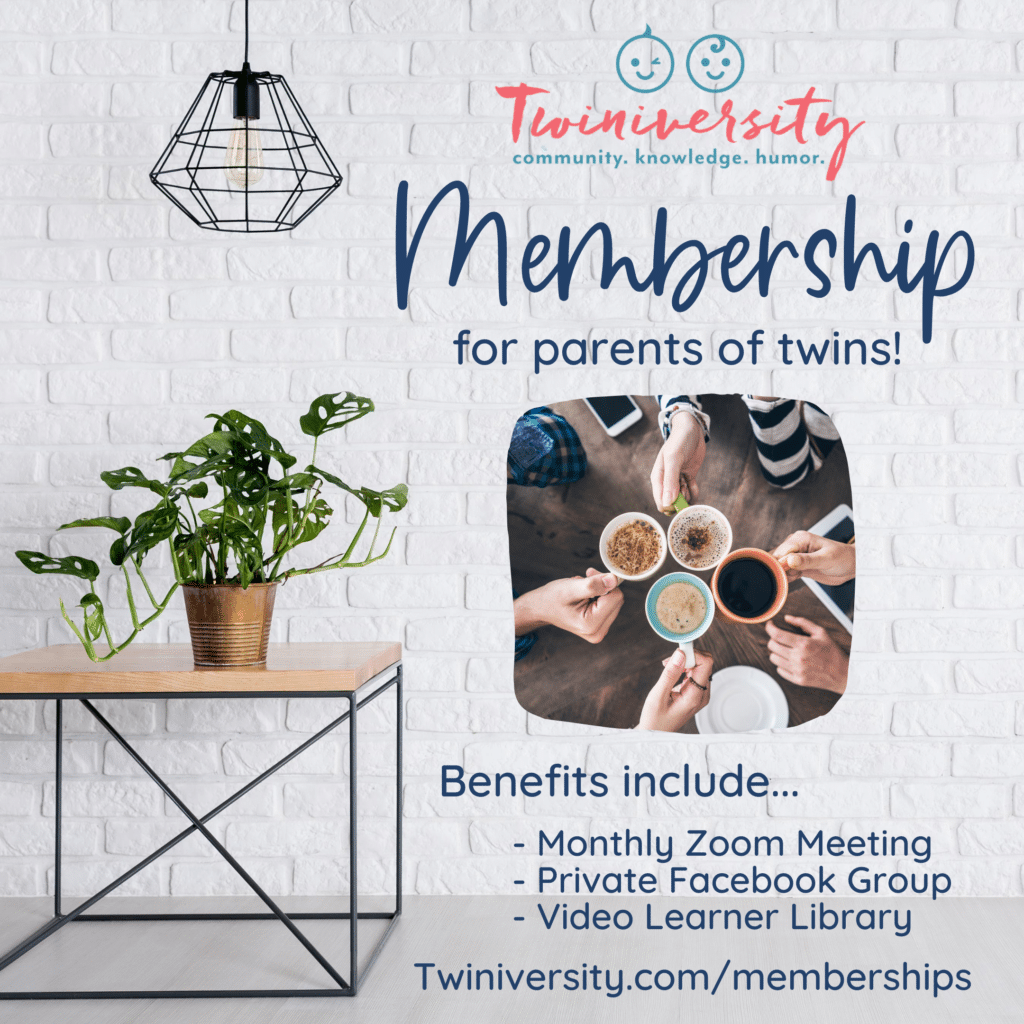 Need some twin parent friends? Get the support you need with a Twiniversity Membership. Benefits include a monthly twin parent club meeting on Zoom, access to a private Facebook group just for twin parents, and a video library of twin parenting lessons. Visit Twiniversity.com/membership to join today!
Happy "Noon-Years" Eve
Allow your child to invite friends over and throw a party with a noon countdown. Sparkling apple cider, tiny pb&j sandwiches, and other small versions of their favorite foods make great hors d'oeuvres. Have each child write down a wish that they hope comes true or a thing that they hope to accomplish during the coming year and place them in a box. Around 11:30 am read aloud each contribution. Children love to hear what others are wishing for. A few minutes 'till noon turn all the lights down low and close all of the curtains. Give each child a noisemaker and a glow stick. At this point you can either do your own countdown or you can countdown with a YouTube video of a past year's celebration.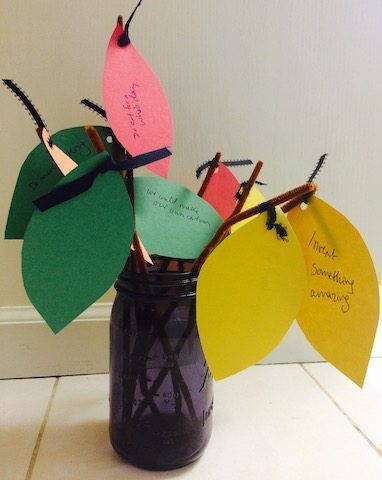 Wishes Tree for New Year with Kids
Collect twigs from your backyard, or if your yard is like mine right now use pipe cleaners and place them in a jar or vase. Cut leaves out of colored construction paper and have your children write their wishes for the coming year. You can either glue the leaves on or punch holes and attach them to your tree with ribbons.
Confetti Balloons
If you are not afraid of a little vacuuming, a confetti balloon is a great substitute for a noisemaker, not to mention much quieter. To make them, have someone else hold open the opening of a balloon while you pour confetti inside. Once you have filled it simply blow it up and tie it off. The color doesn't really matter because the effect will be the same. Give each child a paperclip with one end bent out to pop the balloons with. This is a safe and effective alternative to using a sharp object to pop them. When your countdown is complete let all of the kids pop their balloons and watch their confetti explode and fly in the air.
Cotton Candy Mocktail
What party is complete without a signature drink? For this you will need a few bags of cotton candy and bottles of carbonated water. Place a handful of cotton candy in each cup and let your kids pour the carbonated water over the cotton candy. The cotton candy will dissolve and you will be left with a cotton candy flavored as well as colored, tasty drink. Your kids will also be fascinated watching the cotton candy dissolve and be asking for this drink at every special occasion.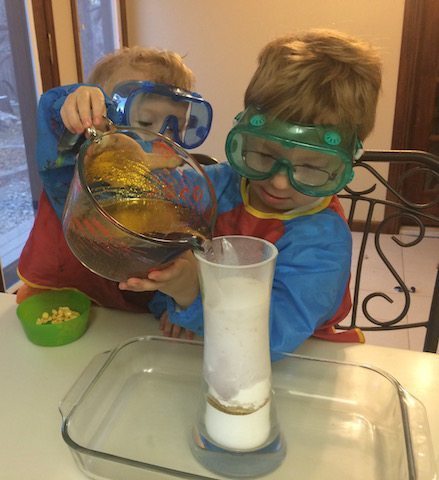 Glitter Volcano
The great thing about this activity is that it has all the bang of fireworks without the fire hazard. I don't trust my kids around anything flammable. They are constantly engaging in death-defying feats; competing with each other for the closest call.
To begin you will need a large pan or a 9×13 glass baking dish and a tall vase, jar or glass. The purpose of the baking dish is to prevent the glitter from escaping and ending up on every surface in your house until the end of time. It is also a good idea for your kids to either wear a smock or an old adult-sized t-shirt to protect their clothes from the food coloring in case of splash back. I added kid-sized goggles just for fun, but it isn't necessary.
Fill your vase or jar ¼ full with baking soda and pour a good layer of glitter on top and place it in the center of your baking dish. Fill a large measuring cup with white vinegar and stir in a few drops of food coloring and some more glitter. Have your child pour the liquid slowly into the container with the baking soda. The soda and vinegar will react quickly, expanding and running up the container and down the sides. If you have any baking soda remaining in your vase, refill and remix your vinegar solution and begin again. You can redo this as many times as you have ingredients. Trust me, your kids will ask to do it over and over again. Everybody loves things that explode and everyone love glitter.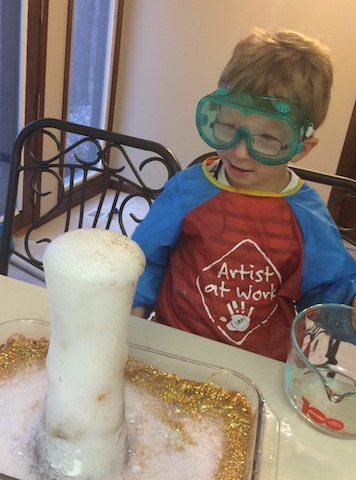 Celebrating the New Year with young children can be both fun and enlightening. My then 4-year-old told me last year that his new year's wishes are to go camping, to build the biggest blanket fort in the history of EVER and to learn to read. This year my 3-year-old twins whispered their greatest wish to me; that one of their aunts come to visit again soon and never ever, ever leave again. We as parents often forget to ask our kids what their hopes and dreams are when they are little. New Year's can be a great segway to those conversations, as well as be an excuse to throw the most awesome party ever.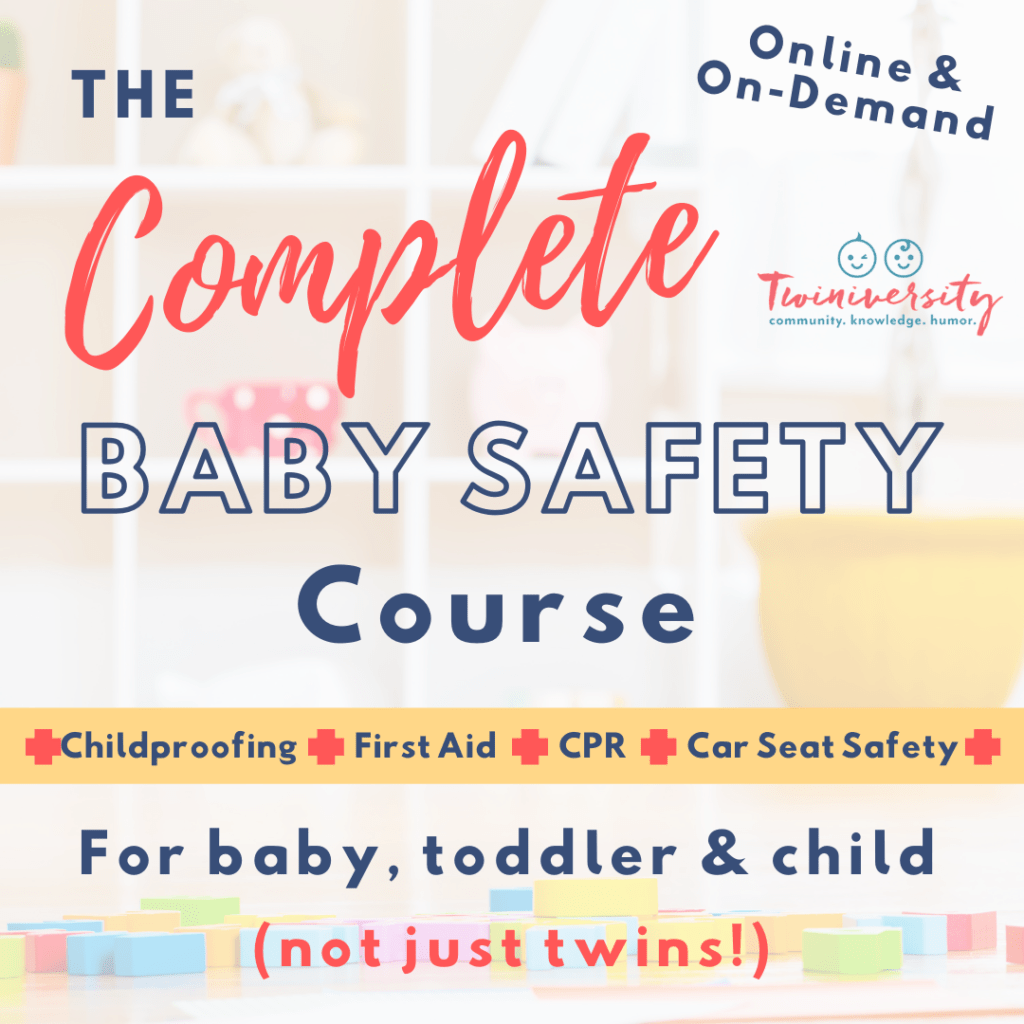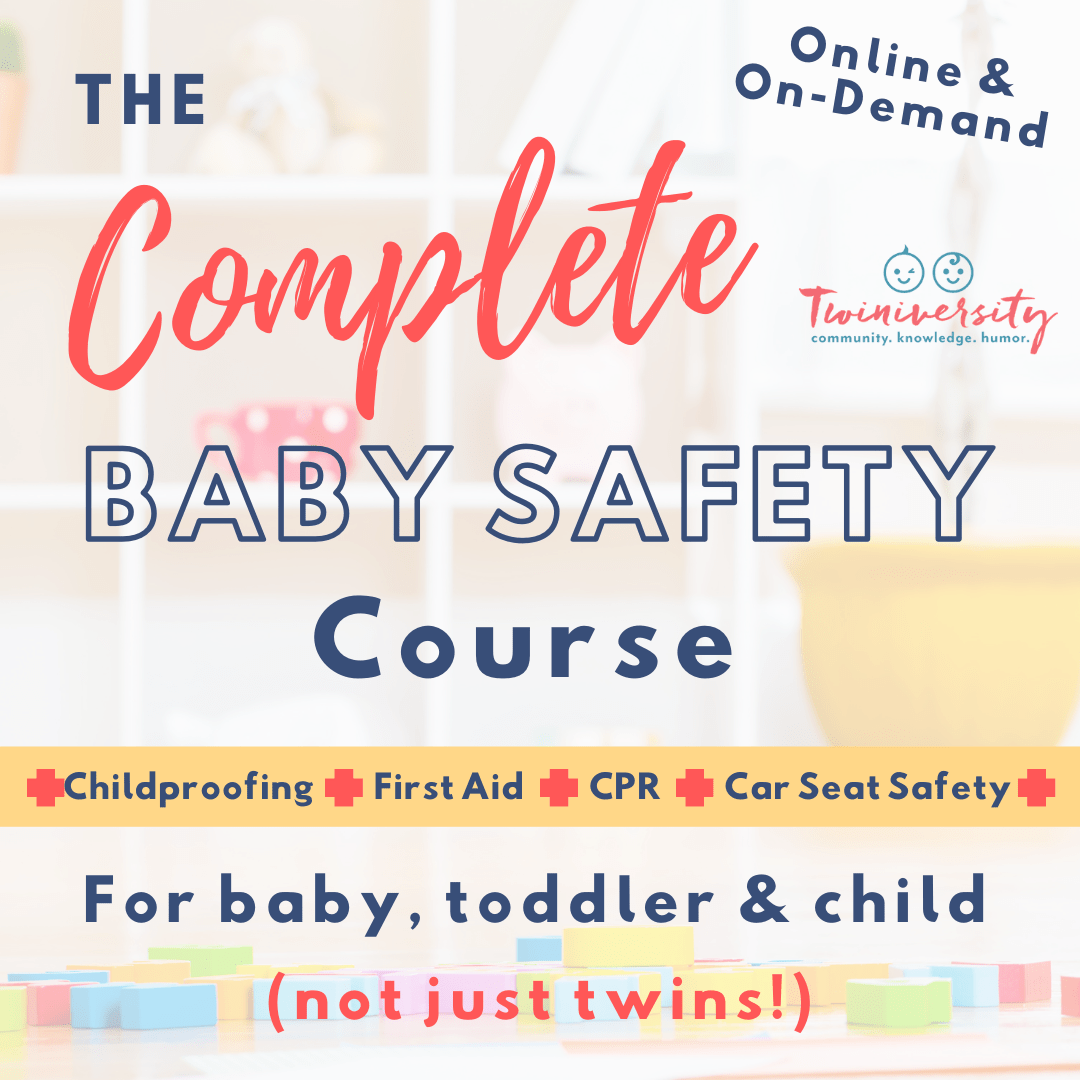 Need some baby safety training? Take the Twiniversity Complete Baby Safety course, offered on-demand. Includes video modules on infant, toddler, and child CPR, first aid, and common medical ailments, plus car seat installation and safety and childproofing your home. Click here to learn more!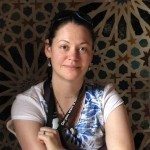 Destiny Effertz is a stay at home mom to 3 boys under 5. Prior to having children she worked as a paralegal in a large civil litigation firm. Now she uses those research and organizational skills formulating new pie recipes and planning family vacations. For more articles by Destiny on Twiniversity, click here.
How to reach your goals in the new year
New Year, No Yelling. And why we do this anyway.
Twins Birth Straddles the New Year
50 ways to celebrate New Year's Eve with Kids